Latest posts by Jeanette Kierstead
(see all)
Today we review the LumaBella Keratin Dual Touch Hair Straightener with Keratin Micro Conditioners & Smart Heat Sensors, which is a fantastic device that provides you with smart technology that will keep your hair hydrated and conditioned while giving you exactly the style you want from your straightener. In fact, some users report that their hair is healthier after using this styling device for merely one week. That's a huge plus when you're applying damaging heat to your hair every few days.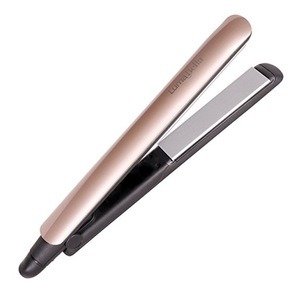 Features and Specifications of the LumaBella Dual Touch Straightener
Auto Shut-Off
Long Swivel Cord
4-Year Warranty
Floating Plates
Keratin Conditioners
Smart Heat Sensor
30-Second Heat
Turbo Boost Heat
LumaBella Dual Touch Styler Hair Straightener Heat Settings
There are 5 heat settings with the LumaBella Straightener. They range from 300 degrees F to 450 degrees F. The lowest setting should be used with fine, treated hair that is fragile and likely to burn with a higher heat setting. The highest setting is perfect for thick, curly and frizzy hair that is normally hard to straighten.
Exclusive Winter Sale Offer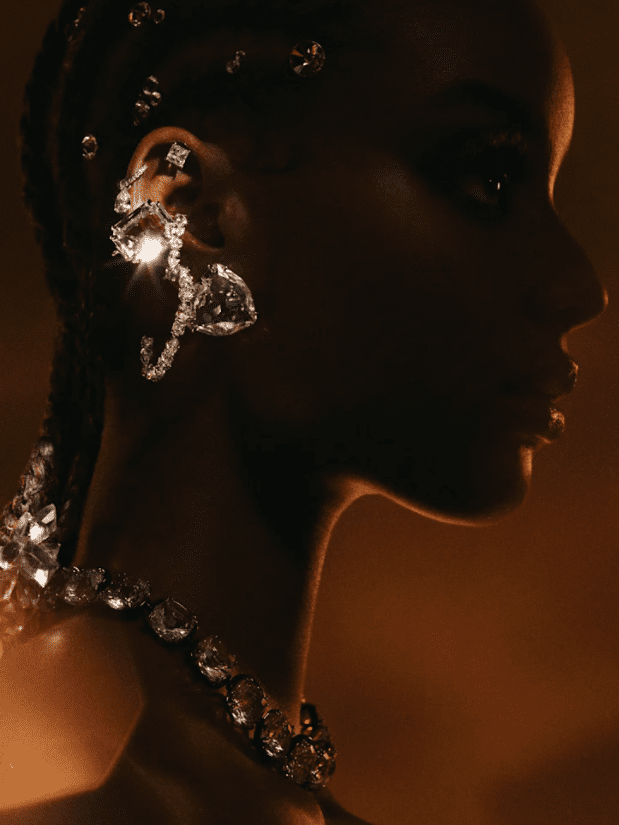 The Best Match: Swarovski + Love You Tomorrow
We partnered up with world-renowned brand Swarovski to bring you this EXCLUSIVE WINTER SALE: Get up to 40% OFF on select styles.
*Available from December 25th through January 30th. T&Cs Apply.
SHOP NOW
We earn a commission if you click this link and make a purchase at no additional cost to you.
300 F – Fine hair
340 F – Treated hair
375 F – Normal hair
410 F – Thick hair
450 F – Thick, coarse hair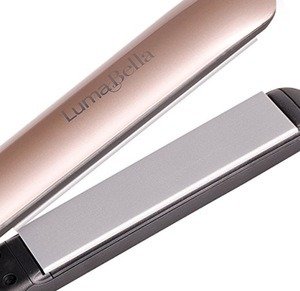 LumaBella Dual Touch Straightener Tutorial
When you first start this straightener, it doesn't take long for it to heat up to the full temperature even if you're using it on the highest heat setting. Don't start with the highest temperature if you've never used this straightener before. It's vital for the health of your hair that you start around 2 or 3 before increasing the heat settings.
Make sure your hair is completely dry. You should be using a blow dryer first or leave your hair to air dry for a few hours. While drying your hair, apply your favorite hair oil or styling product to protect your hair against the heat.
If you'd like to speed up the time it takes for the straightener to get hot, you can use the turbo setting, which will instantly heat the device to the desired temperature. This can be very convenient if you need a quick touch up before running out the door.
Divide your hair into sections and pin them out of the way before you begin. Leave a one-inch section loose in the back of your hair to start the process. Clamp the keratin plates around the hair as close to the scalp as possible and skim the plates gently and slowly to the ends of the hair.
Continue this process until all your hair is straightened. After the hair is straightened, you might decide to use the straightener for curls, which is possible with a twist of the device. For beachy curls, slip the plates around the hair close to the scalp and turn the device as you slide it through your hair. Stop the process approximately in the middle, so you don't curl the ends. Toss the curls gently once you're done.
The LumaBella Hair Straightener with Keratin Micro Conditioners
The ceramic plates of the LumaBella flat iron have been infused with micro-conditioners with keratin. These help to condition and smooth hair without leaving behind an oily residue on the hair. They also help the plates to glide gently over the hair regardless of how tightly you clamp the hair in the styler.
LumaBella Dual Touch Straightener Heat Sensor Technology
The biggest plus of the LumaBella is the heat sensor that will detect patches of dry hair and reduce the heat automatically. This helps you to avoid excess damage to your hair when you're styling with heat.
Imagine if you have serious dry ends in your hair, but they are also coarse and frizzy. You'll need to make sure they're straightened, but you are taking a chance on burning and damaging the hair even further. (You likely need to get your ends trimmed.) With the Dual Touch Styler, you'll get the right amount of heat to straighten the hair without causing more damage. With the conditioners infused into the plates, you might find that your hair is less dry over time, too.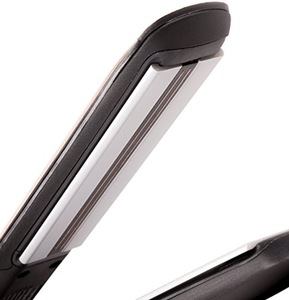 LumaBella Dual Touch Straightener Beveled Plates
The ceramic, keratin-infused plates are beveled so you can turn them in any direction you like to get a beautiful style like beach waves or curls. The floating plates move as you're turning the device, which leaves you with an adjustable device that can replace your curling iron.
The LumaBella Keratin Dual Touch Hair Straightener with Keratin Micro Conditioners & Smart Heat Sensors has all the options you could possibly want in a straightening iron. With heat sensors and micro-conditioners, you'll end up with shiny, healthy hair that will look and feel better after straightening than it did before the process. In a week, you could see much healthier hair even before you pass the flat iron over it that day.