Latest posts by Jeanette Kierstead
(see all)
While some people choose the type of jewelry based on their preference between gold, white gold, platinum, or palladium, you should actually be picking a color of metal as well as the jewels based on the tone of your skin. You'll be wearing jewelry right next to your skin, and the color can make a huge difference to your overall appearance. When it comes to how to choose gemstones for your skin tone, there are a few factors to consider.
Check Your Skin Tone
Your skin tone will fall into two types; warm or cool. While people might be more familiar with choosing a season for their skin tone for clothing and makeup, it all really comes down to two categories. Most women know that they look better in certain colors based on their skin tone, so it makes sense that the right colors can make you look less drained and more alert when it comes to gemstone and metal colors when choosing jewelry. Winter and summer are cool skin tones while spring and fall are warm skin tones.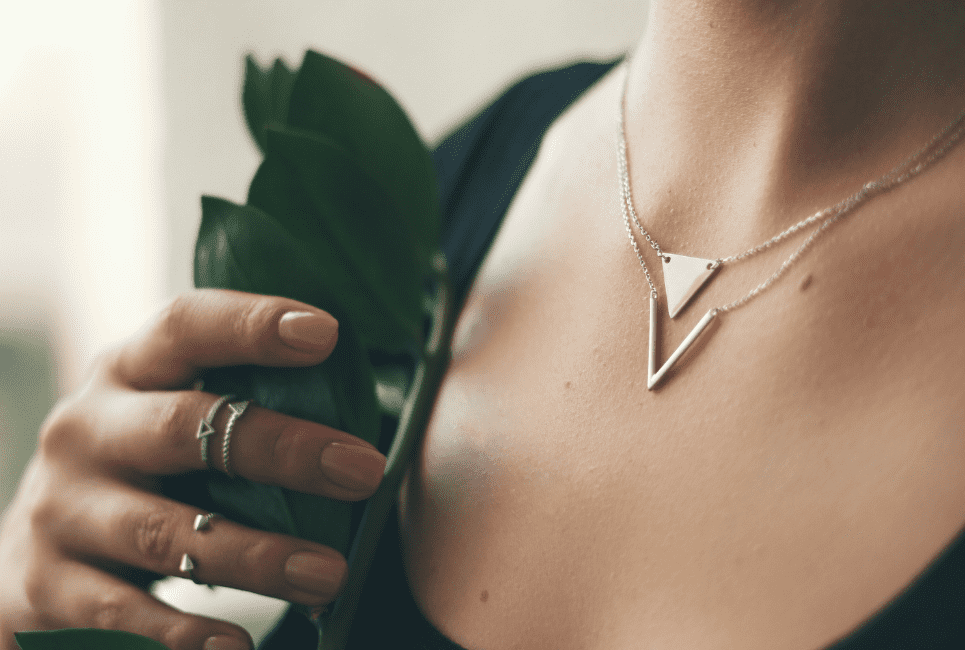 Pink or Red Undertones
If you don't know your skin tone category, it's a simple matter of looking at the underside of your arm. Those with pink or red undertones will have bluish colored veins visible under their skin. If you can see blue veins under your skin, you're considered a cool skin tone. The color of your skin can range from light pink or beige to dark brown, and you're considered a cool skin tone based on the color of the veins peeking through the skin.
Here's a quick video showing how to identify your skin tone.
Once you've figured out that you're in the cool skin tone category, you can start thinking about the color of the metal you should choose. You'll look your best when wearing platinum, palladium, stainless steel, titanium or white gold, which all have a white color scheme. In terms of gemstones, you'll look better in bright, deep jewel-tones like rubies, emeralds, sapphires and emeralds. Stay away from any yellow hues since it'll make your skin appear washed out and pale.
Yellow or Gold Undertones
If you see greenish veins peeking out from under your skin, that means that yours is considered a warm skin tone. People who have warm tones will see gold and yellow tones in their skin. Those with darker skin colors will not have warm skin tones. Warm tones can range from a dusky rose tone to an olive skin tone. While you can judge based on what you consider is the color of your skin tone, it's best to check the veins in natural light.
After determining that you're a warm skin tone, you'll be able to choose a metal color as well as a gemstone. Warm skin tones will look great in yellow or rose gold, brass, copper or pewter tones. It's best to stay away from white or silver tones. When it comes to gemstones, you should choose earthy or yellow tones like citrine, peridot, aquamarine or turquoise.
Jewelry Based on Your Hair Color
You've likely already chosen a hair color that looks best with your skin tone. You should be choosing a gemstone that will complement the color of your hair too.
Brunette
For brunettes, you'll want to stick with warm colors like rubies or quartz.
Red
Those redheads out there should definitely choose emeralds, which is probably common knowledge, but you can also go with a tourmaline or citrine as well.
Blonde
Lucky blondes are able to choose from a variety of bright blues like sapphires and lapis. They can also go with beautiful green gemstones like green quartz or green tourmaline.
Black
Women with jet black hair can choose pretty bold choices in gemstones like amethyst, black onyx, pink quartz, and iolite.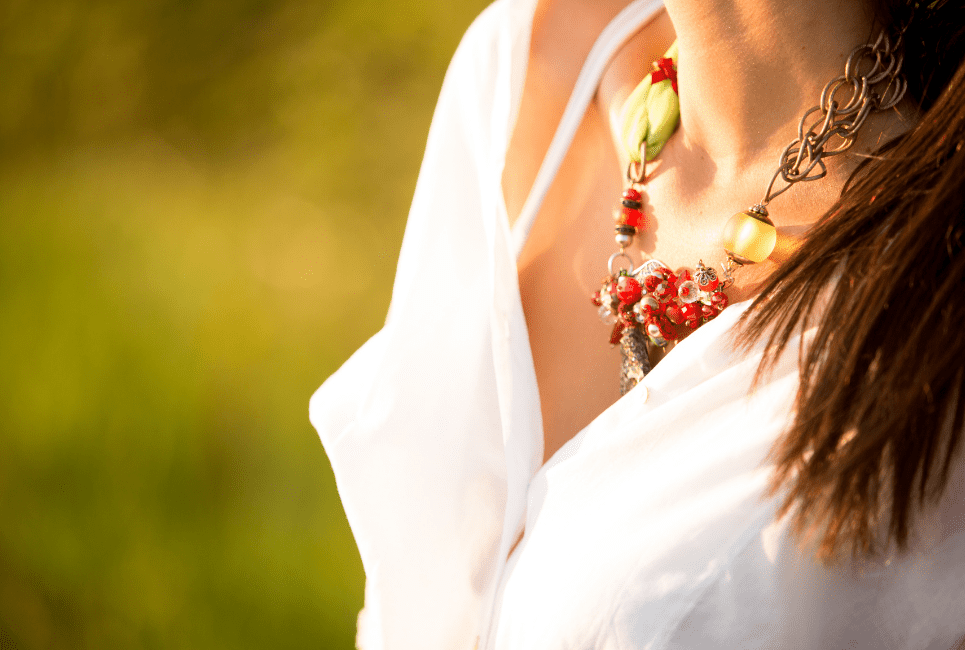 Choosing a Gift for Your Girl
Guys, unless your girl lets you examine the inside of her forearm before purchasing a gift, you might not know what tone skin she has. You'll have to consider the type of clothing that she wears and the current type of metal she commonly has on her fingers. If she favors gold, you should purchase gold or a metal like copper or pewter if she likes antique-style pieces. For those who love silver or white gold, you have many options like platinum, palladium, white gold or stainless steel.

My Go To Loose Gemstone Source? | James Allen
There are a lot of places you CAN buy gemstones, but only one that I really trust. James Allen has a best in clase 40x superzoom 360 HD online visual explorer. The gem you see is the gem you get!
Check Out These Gemstones
We earn a commission if you click this link and make a purchase at no additional cost to you.
If you're still confused about the choices based on her skin tone, clothing styles and colors or hair color, you might be thinking you'll never be able to figure out what kind of gemstone to purchase. You really can't go wrong with diamonds. They look great on every skin tone no matter the hair color she's chosen.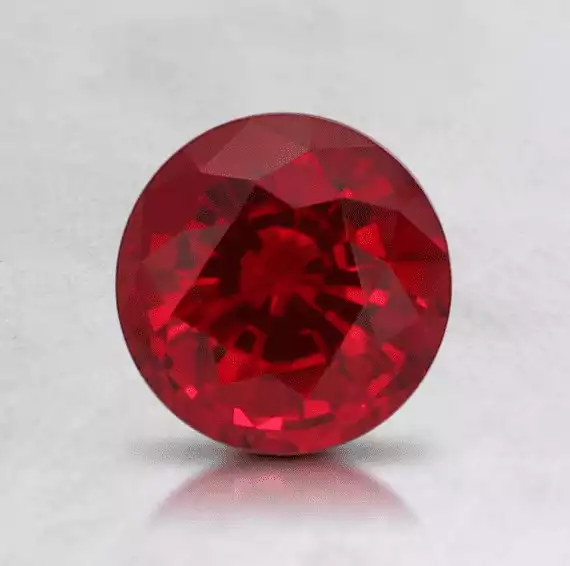 Loose Sapphires and Colored Gemstones | Brilliant Earth
The beauty and durability of sapphires have made them prized since antiquity, and they're available in blue, pink, yellow, and many stunning shades in between. Emeralds, historically the gemstone of royalty, are available in luminous green hues.
Check prices
We earn a commission if you click this link and make a purchase at no additional cost to you.
It can be tough to pick out a style of metal and gemstone that'll look great on you when you don't know your skin tone hue. It's a simple matter of looking at the color of your veins in natural light. The tone of your skin influences the color of the veins you'll see. Stick to your color scheme, and you'll always look your best.