Latest posts by Jeanette Kierstead
(see all)
Tungsten is a durable, strong metal that is used to create rings and other jewelry. Below you'll find lots of information about tungsten as well as some fun facts about this incredible metal.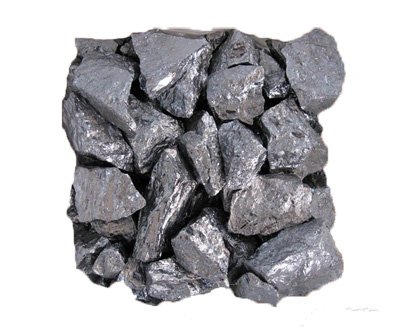 Definition of Tungsten
The origin of the word tungsten comes from the Swedish word meaning heavy stone. It's a steel-gray material that has the highest strength of all known metals. It's hardness is only one point below diamonds on the Mohrs Hardness Scale.
Sources
The main source of tungsten is China, and it's been announced that China might actually limit the production and export of the metal. With this decreased supply, people might find that the demand and price for tungsten might start to rise.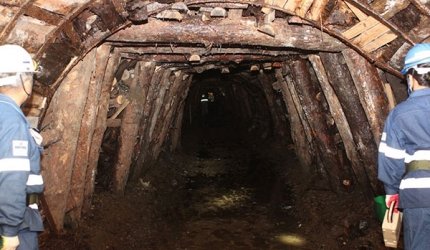 Toxicity
There's some confusion in the general public over whether tungsten is toxic. Tungsten is actually found in powder form. When it's in powder form, the small particles can float in the air and breathing it can create serious problems including fibrosis. This is true of any powder or particle that shouldn't be inhaled.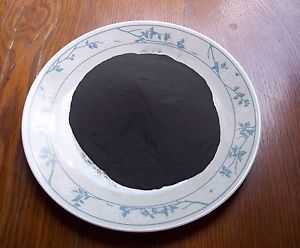 Pressurized tungsten, which is found in most rings, is not dangerous to a person's health. When it's combined with nickel, it can cause allergic reactions in those who have an allergy. For this reason, you can find many tungsten carbide rings combined with cobalt. It might cause allergic reactions in those with a sensitivity to cobalt. It's important that you know what is combined with the tungsten. Otherwise, it's completely safe and won't cause serious illness.
Fun Facts About Tungsten
Tungsten was discovered by Fausto and Juan Elhuyar in 1783.
Tungsten is called tungsten carbide when it's mixed with an alloy.
The largest producer of tungsten creates 80,000 tons per year.
Tungsten rings won't bend or crush the finger in the event of an accident.
Pressure on a tungsten ring can cause it to shatter.
The rings made with tungsten carbide cannot be resized.
They can be engraved.
Colors Available for Tungsten
As mentioned above, tungsten is a steel-gray color, but plating can be added over the ring itself to create a variety of colors. Black is one of the more popular colors of tungsten rings. They can also come with beautiful gold or bright blue detail from plating. When the plating is backed onto the ring, it becomes as hard as the tungsten itself.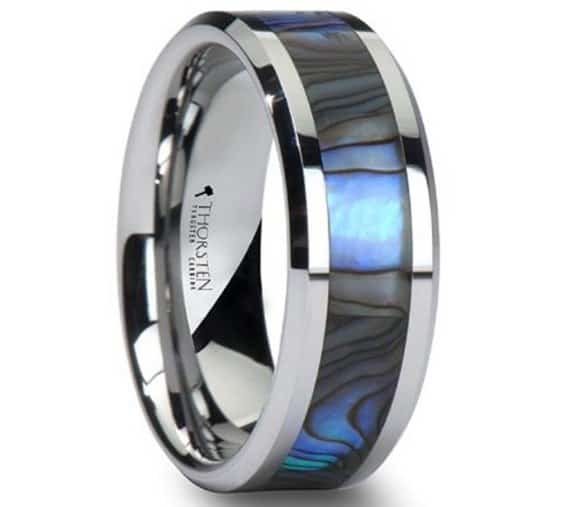 Other colors are also available like gold, platinum shades or rose gold. Tungsten rings can be created with a texture that can appear like crushed crystals on the top of the ring. There's plenty of versatility in these rings.
Uses for This Strong Metal
The metal is used in jewelry, but also used in filaments for electric bulbs. Tungsten used in televisions, heating elements for electric furnaces, and metal evaporation work. Along with x-tray targets and electrical points for car distributors.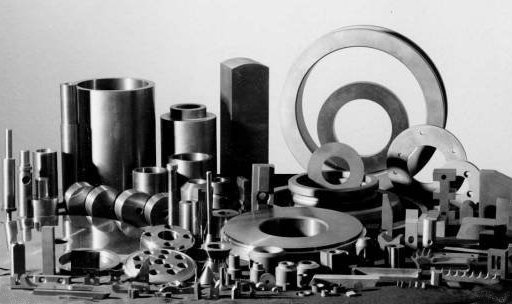 Ring Cleaning
When a ring is mixed with cobalt, it can bond with oils of the skin and result in oxidation. Unfortunately, tarnish cannot easily be removed from tungsten carbide rings like it can with sterling silver jewelry.
When the jewelry is formed, it's baked at over 6200 degrees Fahrenheit, which results in a solid ring. After the ring is formed, the grinding and polishing is done with the use of diamond tools. Unless you pay for it the ring to be put through a grinding process, the tarnish will remain.
When nickel is used as the alloy, the ring won't oxidize, scratch, or cause skin irritation in those who don't have a problem with nickel overall.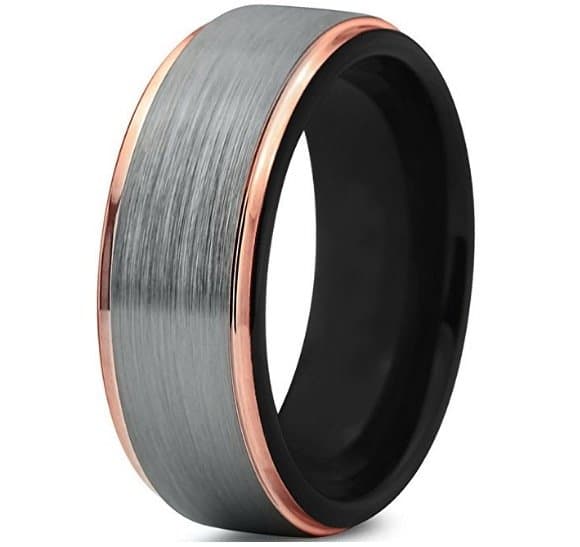 Price of Tungsten Carbide Rings
The price of tungsten carbide rings varies depending on a few factors. It often depends on the inlay on the ring itself. When it's inlaid with gold or another precious metal, you're also paying for that precious metal, too. Some rings have diamonds in them.
Along with the inlay and precious gems that might be embedded in the tungsten ring, the price of the ring can vary based on the design of the ring itself. Tungsten rings with Argyle patterns, brick patterns, Celtic knots or pinstripes will cause the price to go up for the ring. Engraving will also raise the price of the tungsten carbide ring.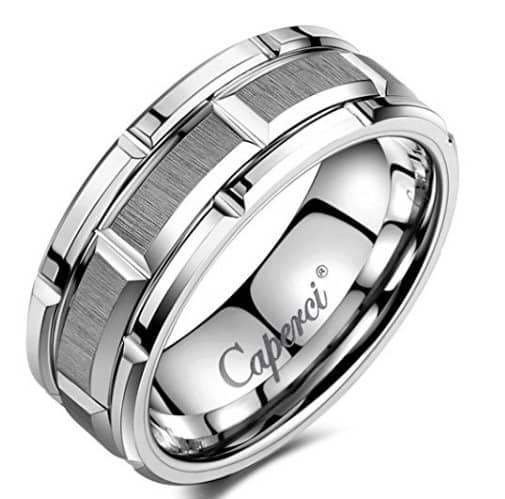 Stores
Tungsten carbide rings are available in a variety of stores from jewelry stores to department stores. You'll have to choose the ring you want based on where it's located and the price you're willing to pay. A store like Macy's has Triton men's tungsten carbide rings for approximately $400.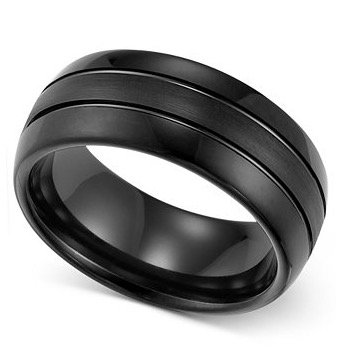 Meanwhile, an online retailer like Amazon will have them for much less while also having beautiful black sapphires embedded in the band (check price on Amazon)…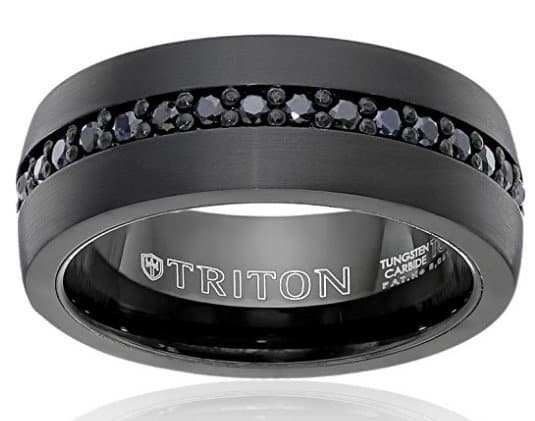 Tungsten carbide is a strong metal that can be used to create some truly stunning pieces of jewelry. Many people choose tungsten because it's incredibly durable, and can be worn while at work without worrying about the damage to the ring for people who work with their hands. It's also incredibly budget-friendly, which can be vital for couples who are getting ready to start their lives together.