As fans of super cool, innovative, and uniquely beautiful jewelry and the artisans who make it, we wanted to take a moment to highlight an award-winning fine jewelry designer, social activist, feminist, and overall badass, who uses her unique and luxurious designs to tell the stories of powerful women of the past – Wendy Brandes.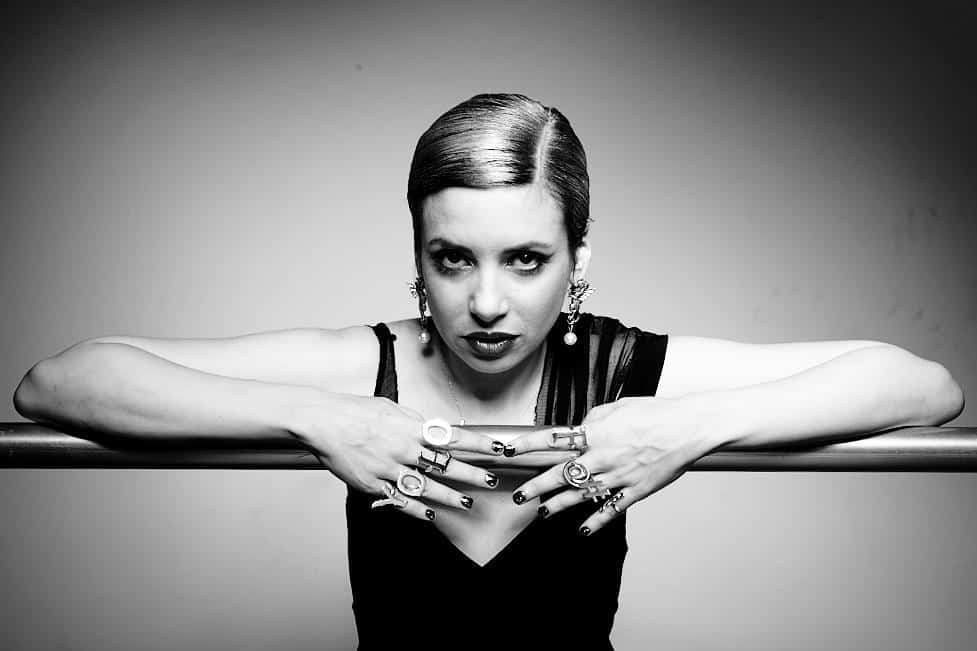 ABOUT/BACKGROUND
Wendy is a former business-news journalist who in 2005 left behind the corporate world to create wearable works of art. When you think jewelry, you don't always immediately think of words like "sick" or "badass", but with Wendy Brandes, these words seem to roll quite naturally off the tongue.
With a focus on quality, intricate design and overall bling factor, rather than quantity and affordability, she has made a name for herself in the fine jewelry world. That's right folks – if you do get your hands on one of her pieces, 'tis a good day because they ain't too cheap.
For instance, look at this beauty of a ring that was photographed by Katerina Perez, showcasing some of the most glorious jewelry to be found in New York.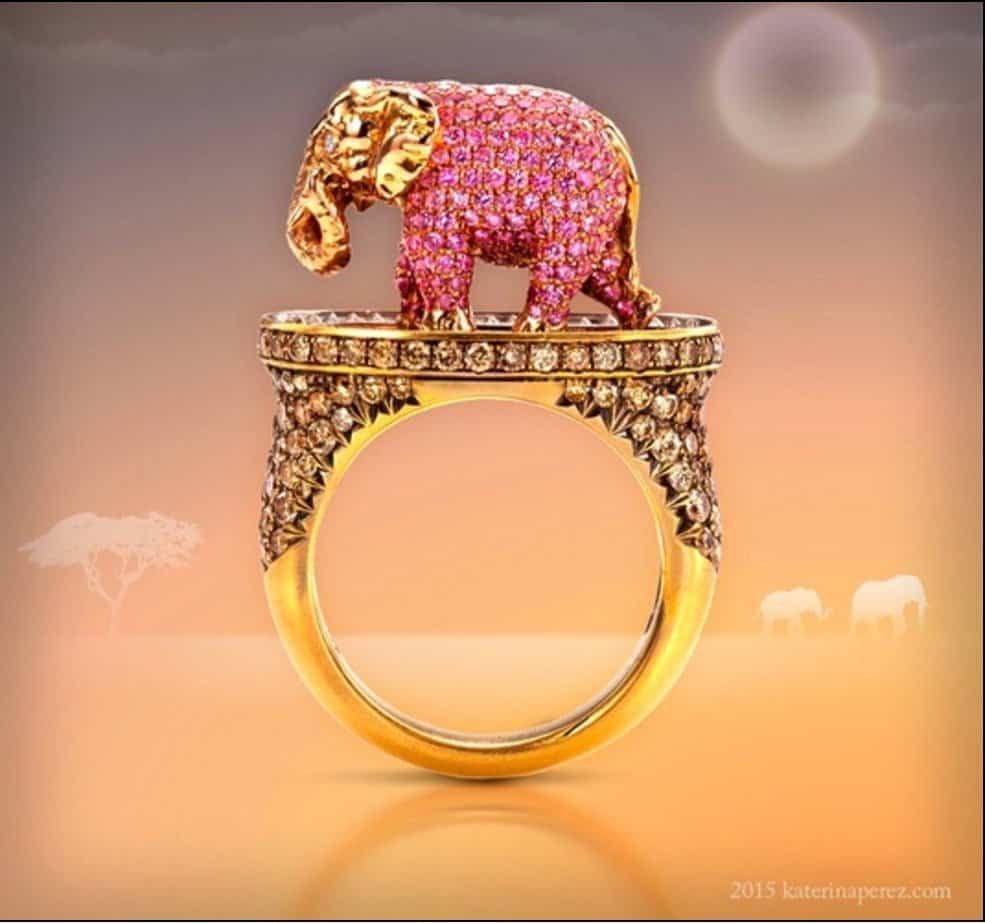 Wendy Brandes' unique jewelry collections have been featured in Vogue Paris, InStyle, Elle, and W Magazine. The impressive list doesn't stop there; celebrities such as Britney Spears, Rihanna, and Skylar Grey have also flaunted the intricate jewelry. This woman has got the mad style – there's no denying it. 😉
Just check out this Mud Flap Jill necklace that Wendy designed, that was picked up by Rihanna for no doubt a pretty penny. You know that if Rihanna is rockin' it, the jewelry style has got to be on point, because Rihanna is a diva's diva.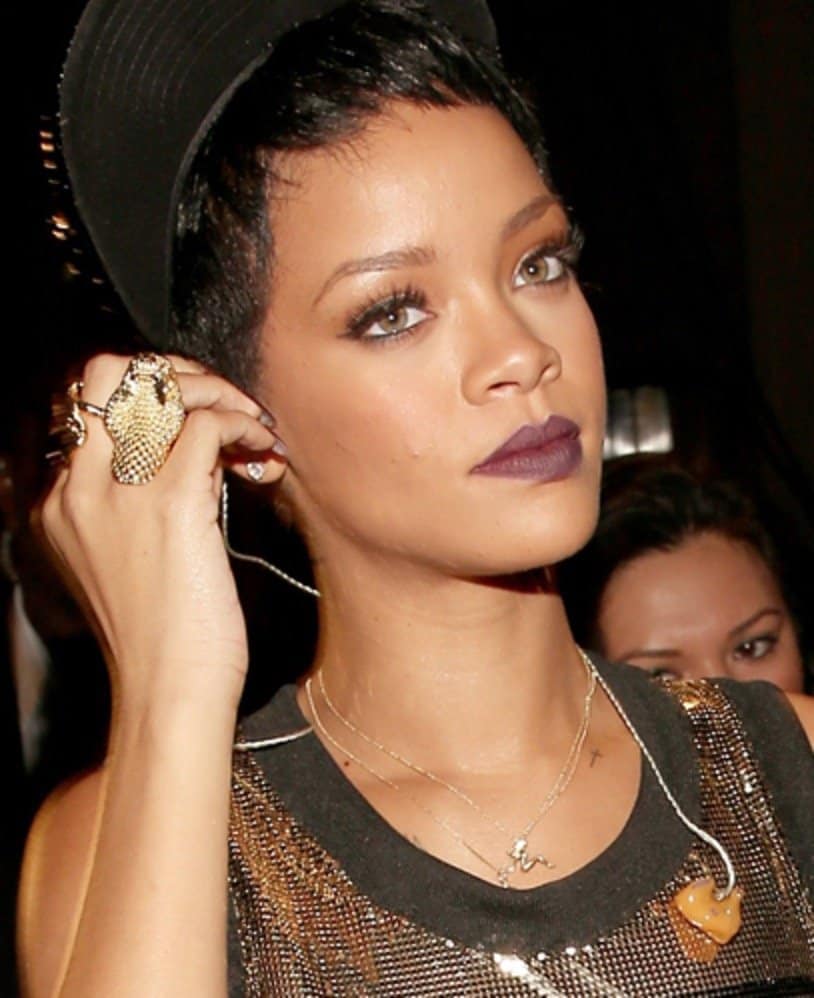 DESIGN INSPIRATION
Powerful women of the past such as queens and other notable women have inspired Wendy's jewelry designs. Each of these pieces comes with its own inspiration story, and brief history on the powerful woman being highlighted. It is an interesting way of going about things that touches on both the past and also looks forward to the future.
Working with silver, 18k gold, platinum, and collaborating with some of New York's most talented artisan's, Wendy's jewelry is known for its fierce designs and attention to detail, such as with this gold ring you see below with the lion sitting on it. It captures strength, pride, grace, and "That's so fucking cool!" all in one go.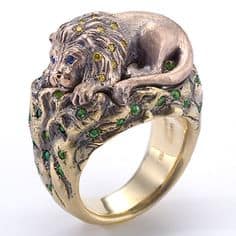 Staying current is not an easy thing for your average jeweller to do, let's be honest. True, many jewellers may have the ability to craft quality pieces that appeal to some, but when it comes to the mad style that today's women can really relate to and want, some artisans are a bit out of step. That said, this happens to be Wendy Brandes specialty – knowing what people are into now. In fact, she's way ahead of the curve, if you ask us. Good luck catching up with her.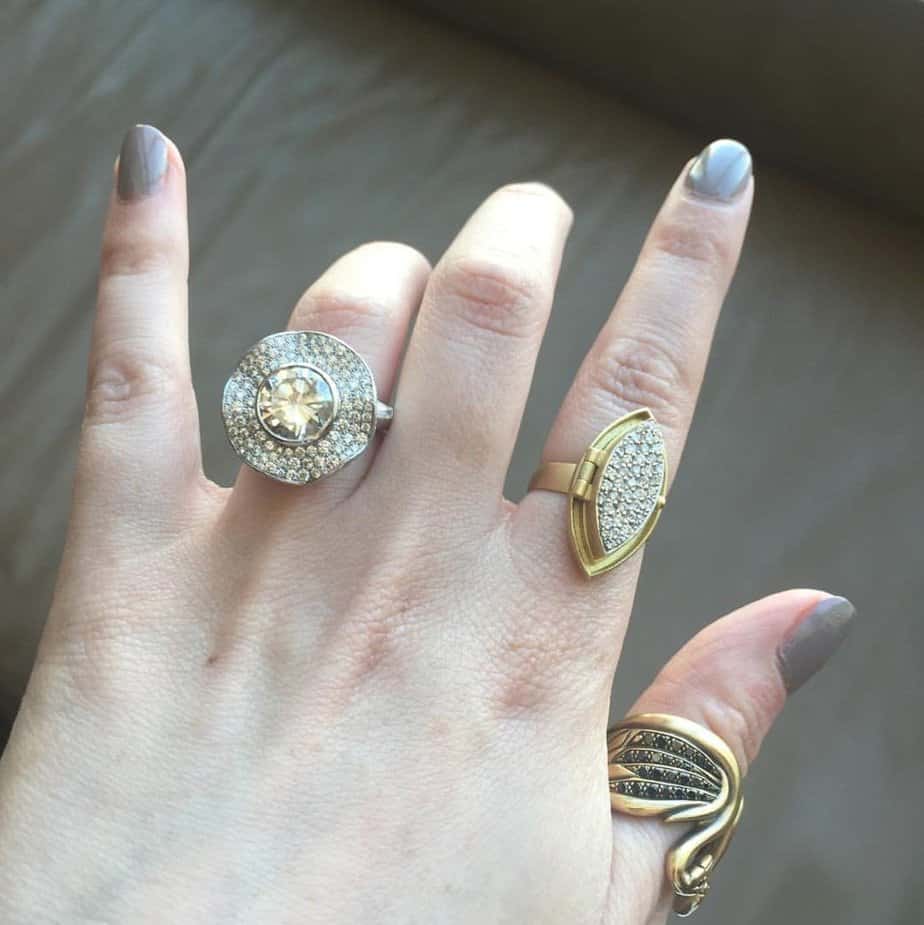 With designs that open up, swivel, include hidden gems, and twist into new shapes, it's no wonder she has been able to capture the attention of A-List celebrities.
Wendy also has a playful side to her, which is demonstrated in her personal blog, and the WENDYB by Wendy Brandes line. Fun and feisty, this fashion line is meant to make a fashion statement. This unique jewelry collection is made up of rings, necklaces, and emoji earrings. The unique and bold ring designs spell out "OMG, LOL, and F@#!," and have a playful take on pop-culture icons and sayings.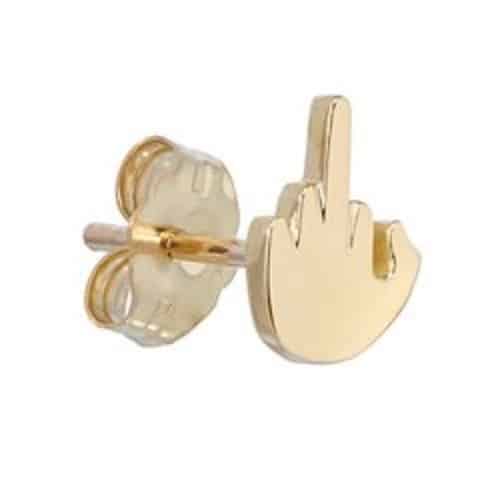 Aside from creating her own designs from scratch, she also does custom design jewelry, engagement and wedding rings, and redesigning of old jewelry. If you are interested in commissioning her for a project you can contact Wendy Brandes directly to discuss the details.
HOW DO I GET MY HANDS ON THESE AWESOME DESIGNS?
You can browse and purchase Wendy's unique jewelry designs on the official Wendy Brandes website, as well as Broken English Jewelry in Santa Monica (CA), and Jewel Gallery in El Paso (TX).
If you are really looking for a personal one-on-one experience, you can sign up for her newsletter, or follow Wendy Brandes on Facebook, to be invited to her in-person trunk shows.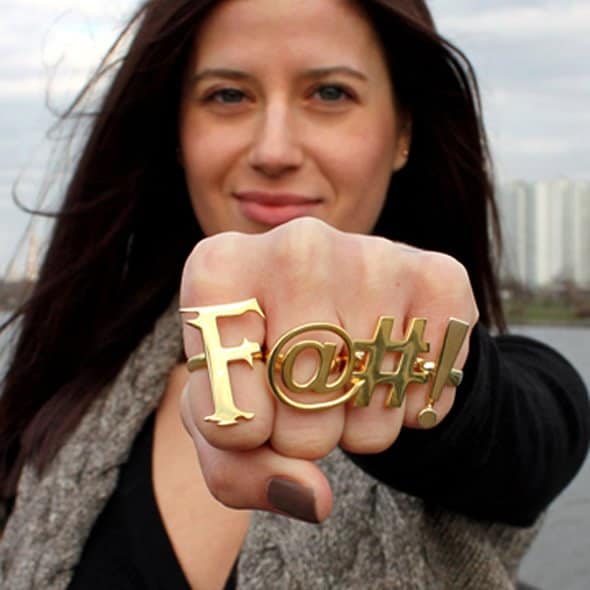 BLOG
On top of being a brilliant fine jewelry designer, Wendy also has her own humorous and frank blog. Here you can learn about her inspirations, how she got started in the industry, her views on jewelry design, sales, and new designs. While the blog covers some serious topics Wendy's approach is very down to earth and tongue-in-cheek, meaning you'll have a good chuckle while learning some valuable information. That is unless you're offended by swearing (see below).
Her blog has won several Drysdale awards including, Blog With the Most Swears, and Blogger of the year. Leaves us wondering if there is anything this amazing woman doesn't do…or won't say?
Don't take our word for it though check out Wendy's blog and unique jewelry collections for yourself!