Latest posts by Jeanette Kierstead
(see all)
In many of our posts, we've discussed that you should hire a professional to alter your wedding dress to ensure that it fits perfectly. A wedding dress that isn't altered properly looks frumpy and ill-fitting. The bride wants to look her best on her big day, and that almost always involves having the dress conform to her measurements. Wedding dresses are designed for one type of figure, which is a balanced figure and a woman who is 5 feet 9 inches tall. It's only through alterations from a sewing professional that a wedding gown will fit a bride to perfection.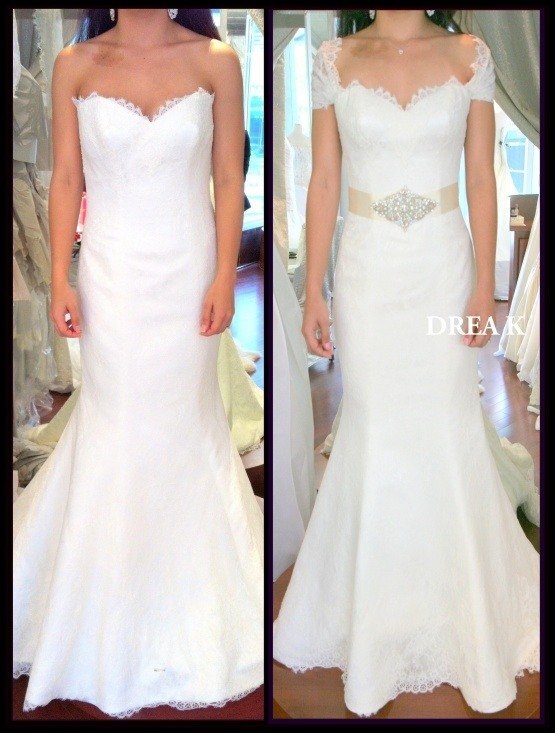 Why You Need a Professional for Alterations
When you buy a gown online, you might provide your own measurements or order based on your dress size. It's unlikely that you'll end up with a dress that fits perfectly in either case. It's unfortunate, but the dress will need to be tweaked. It could be due to the designer's measurements being off, or the fact that you didn't take the proper measurements of your body. Usually, a seamstress or tailor knows how to take measurements properly.
If you buy your dress from a boutique, you still could need to have the dress altered. The sewing professional at the boutique is likely to be incredibly busy with other gowns. You will need to shop around to find a specialist who can alter your dress in time for your wedding.
How to Make the Choice
Before bringing your dress to a shop for alterations, you must do your research. That involves a few steps and should be done before you receive your dress from wherever it was ordered.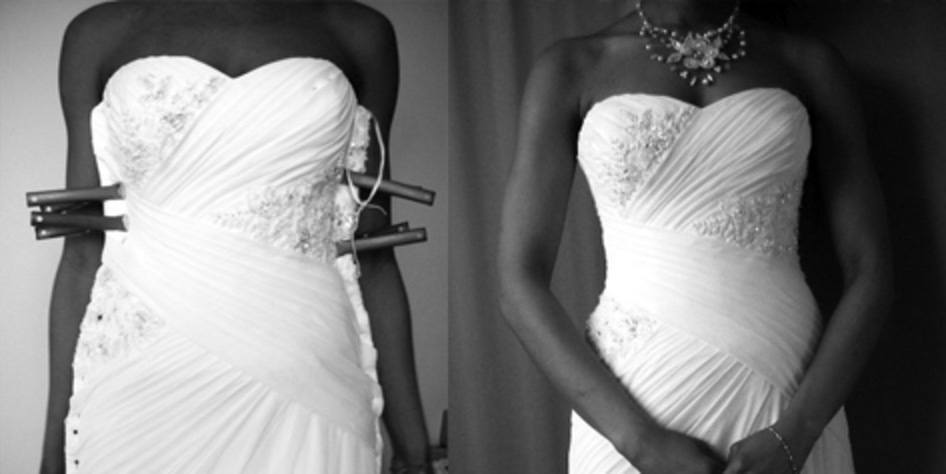 Reviews
Always, always, always check reviews. You'll want to hear from other brides regarding their experience, so you can avoid a nightmare. Once your dress is badly altered, it might not be able to be repaired. That means you'll have ruined your wedding dress, and have to find an alternative gown, which is added expense and stress.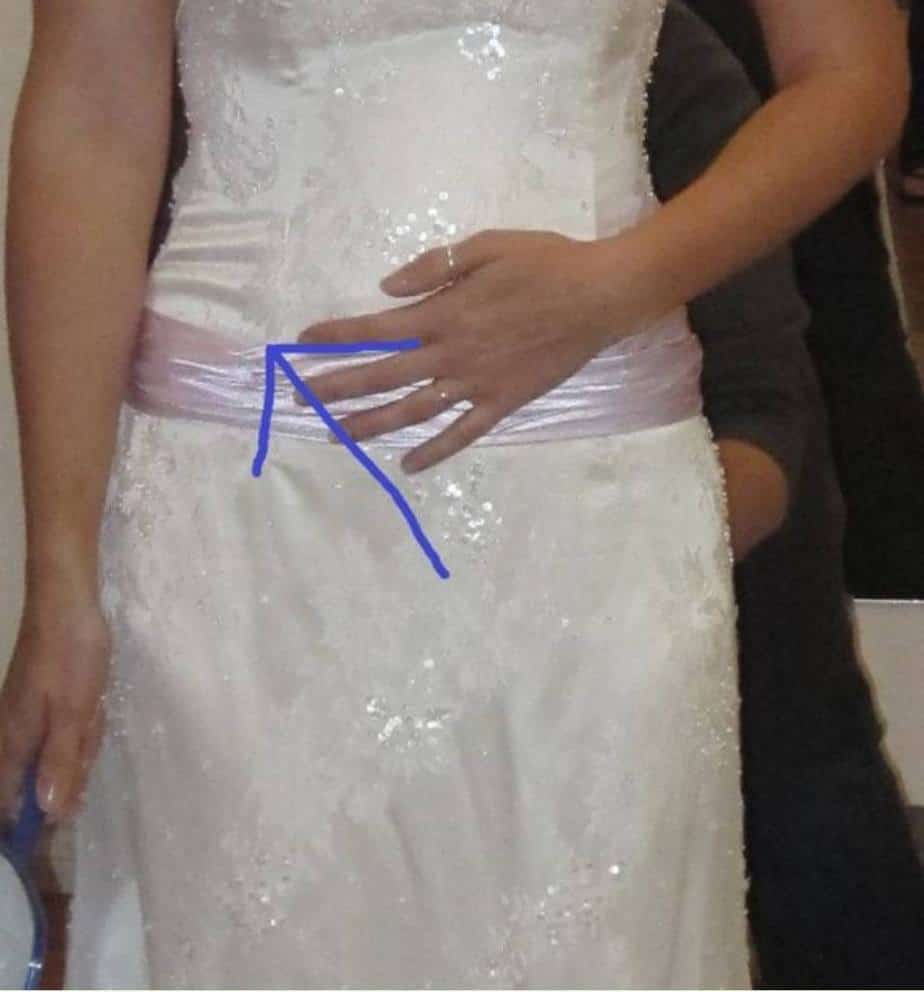 Look online at review sites, the seamstress' website or online forums that talk about weddings in general. There you'll be able to see what kind of reviews the sewing professional has received.
Where to Find the Seamstress or Tailor
You can look online in your area to find a seamstress who has experience with wedding dresses. The alteration specialist should have years of dress experience, not just with alterations in general. Sewing professionals with a few years of working exclusively with wedding gowns or prom dresses will be better than professional alteration specialists who have only done a few dresses in all their years of business.
You might be able to get a recommendation from other women who have been brides recently. Colleagues from work, family members or friends might know a great seamstress who did their own wedding dress. Even when you get a recommendation, check for reviews before bringing them your dress.
A local fabric or sewing store will likely have cards of professionals they recommend to their customers. Make sure you're doing the same research and validating the seamstress before you bring her your precious wedding gown.
Questions to Ask
Never assume that a professional seamstress understands how to alter a wedding dress. Always ask questions even after you've seen positive reviews on their website or a site like Yelp.
How many years of experience do you have, and how many wedding gowns have you altered?
Can you tell me your prices for taking in the sides or shortening the dress?
How quickly can the dress be altered?
What amount is needed for deposit?
How many fittings are required?
Is the gown steamed after alterations?
What's your schedule, and how long will it take to receive my altered gown?
Avoid Unprofessional Sewing Professionals
You never want to give your wedding dress to Aunt Clara because she's been sewing for years. Altering a wedding gown takes years of specific know-how. It's doubtful that Aunt Clara has been altering gowns in her sewing room. Politely and gently tell any well-meaning relatives that you are having it done by a professional. You won't save money by taking it to a seamstress, but you can save money on other aspects of the wedding like ordering the dress online, or making your own wedding centerpieces.
A perfectly fitted gown is one of the simplest ways to look your best on your wedding day. A beautiful gown will look frumpy and ugly if it doesn't fit to the body. It could slope from the shoulders, be baggy around the bodice or too tight in other areas causing it to be slightly wonky. It's important that you get the services of a professional sewing specialist for your wedding gown. That requires research and enough time to have the work done.