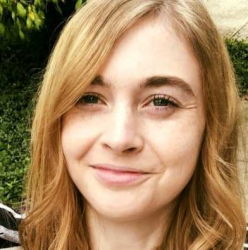 Latest posts by Erin Jamieson
(see all)
Diamonds may reign supreme, but over 20 percent of Americans are buying alternatives. Topping those is moissanite, with its gorgeous brilliance and durability. And if you're looking for a timeless look, an emerald cut may be one of the most underrated ideas for a unique ring.
An emerald cut and moissanite center stone may seem like an unexpected combination, but there are signs that both moissanite and emerald cuts are capturing more Americans' attention.
The Zoe Report and other jewelry and fashion news outlets have frequently featured moissanite as an affordable, sustainable and beautiful diamond alternative. And with durability, signature sparkle, and wide availability, it's no wonder that moissanite is gaining traction.
But not everyone wants the most popular cut or style. If anything, the trend towards diamond alternatives showcases a willingness– or even desire– to select something a little different. And that's why beautiful but less common options, like emerald cuts, are being donned by celebrities, influencers, and everyday Americans.
Above all, the trend in engagement rings is just that: finding an option that's right for the couple. And for some, that means saving money, opting for a unique cut, and finding a new way to express love, admiration, and close bonds.
But is an emerald cut moissanite ring the best choice for you and your partner? I'll review the pros and cons of emerald cut moissanite rings, as well as my top tips for finding the best ring for your money. Finally, I'll give you some of my favorite ideas for stunning emerald-cut moissanite rings in 2021.
Is emerald cut the best?
The emerald cut is certainly less conventional than a round brilliant cut– the most popular cut available for diamonds and countless other fine gemstones. But it's not a matter of being better or worse. This unique cut, which equates to about 5 percent of diamond ring sales, has its pros and cons, as is the case with most gemstone cuts.
What does an emerald cut mean?
An emerald cut is deceptively simple, featuring a rectangular shape with cropped corners. This is created with a chiseled step cut, featuring clean parallel lines and facets. The cut provides dimension by drawing attention to the 'eye' of the stone. The cut is rich in tradition, first used during the 1400s. An old term for an emerald cut is a table cut. At the time, it was an innovation-based upon a simple rectangular shape, adding beauty through a more multidimensional cut.
What does an emerald cut symbolize?
Emerald cuts also are rich with symbolism. The cut, with its open style, is said to represent an open heart and mind. Emerald cuts are supposed to bolster self-confidence and provide greater assurance. Emerald cuts are also said to exhibit a deep sense of self and identity.
Do emerald stones look smaller?
Emerald cuts do not make stones appear smaller. The elongated design provides the illusion of a larger surface. An emerald cut of 1 carat appears larger than a 1 carat round cut.
Do emerald cut diamonds show color?
Emerald cuts allow colors to be more visible to the naked eye. While not an issue for high-quality gemstones, an emerald cut may accentuate lower grade colors, with a yellowish tint. This, of course, is a disadvantage if you're buying a diamond or moissanite that isn't colorless.
Is emerald cut more expensive?
Emerald cuts are more budget-friendly than many cuts. Compared with a round cut and specifically a round brilliant cut, emerald cuts are far more affordable. That, coupled with the elongated illusion of a larger carat size both make emerald cuts a wise choice for saving a little money.
Does emerald cut sparkle?
There is, of course, a reason that round brilliant cuts are popular. Round brilliant cuts optimize sparkle for both diamonds and moissanite. Emerald cuts will sparkle but that sparkle is far more subdued. Instead of all-over sparkle, as is the case with round cuts, an emerald-cut exhibits flashes of light.
Is an emerald cut timeless?
With a rich history, tradition, and symbolism, the emerald cut is timeless. It's versatile, classic, and has a unique beauty. Emerald cuts may not be the best option for someone who cares most about brilliant sparkles, but the unique sparkle and the dimension of the cut can be truly elegant with the correct stone.
Is it worth buying an emerald-cut moissanite ring?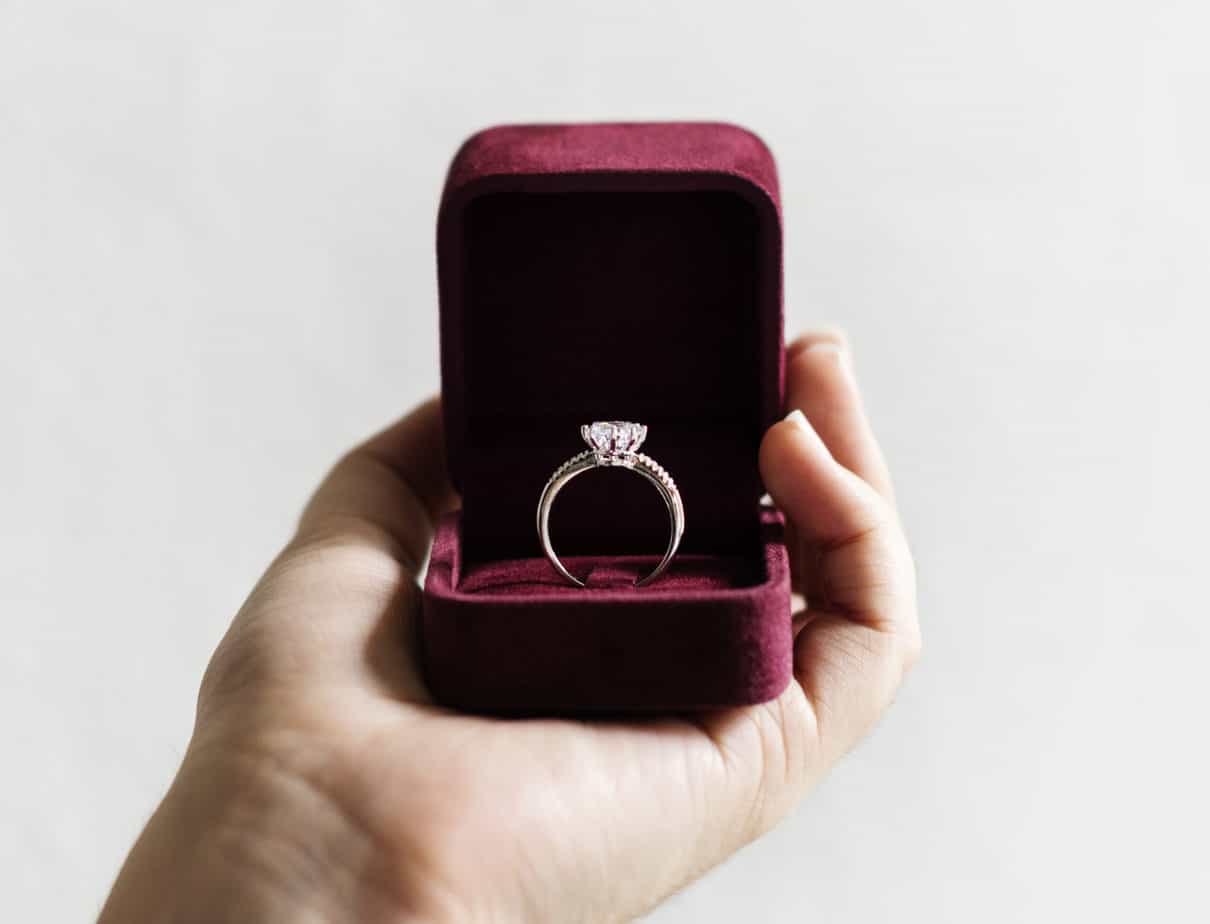 If you've decided that an emerald cut is the best option for you, you also need to consider whether moissanite makes sense carefully. Moissanite is easily one of the best diamond alternatives, but it isn't for everything. Here's what to consider before deciding on an emerald-cut moissanite ring.
What is more sparkly: diamond or moissanite?
You may be surprised to learn that moissanite is considered more brilliant than a diamond. However, the brilliance is undoubtedly not the same. While a diamond emits white to clear light, moissanite emits multi-colored light. Beautiful in its own right, the scintillation is what makes it most apparent that moissanite is not a diamond.
Does moissanite break easily?
No matter what cut of moissanite you decide on, it's unlikely that it'll break. Moissanite is one of the toughest gemstones and less brittle than a diamond. It's less likely to chip, though it is slightly easier to scratch than a diamond, with a Hardness rating of 9 to 9.5. Generally speaking, when properly cared for, moissanite can last as long as a diamond.
Is an emerald cut good for moissanite?
While an emerald cut will not display as brilliant sparkle, it's ideal in other ways. Provided you select colorless, high clarity moissanite, an emerald cut may be one of the most elegant options. Emerald cuts for moissanite display beautiful clarity and dimension, with softer sparkle that suits moissanite quite well. Since moissanite has naturally higher sparkle than diamonds, the effect makes it more akin to a diamond's sparkle.
How do I select the best emerald cut moissanite ring?
An emerald-cut moissanite ring can be exquisite– but only if you know how to select the best one. Understanding how to optimize this cut and a moissanite stone will make a notable difference in your purchase. When I select my favorite ideas, I value color and clarity above carat size. Keep in mind that the elongated appearance of an emerald cut will provide the illusion of a larger moissanite stone. You're best focusing on the color and clarity and spending what you have left budgeted on your carat size.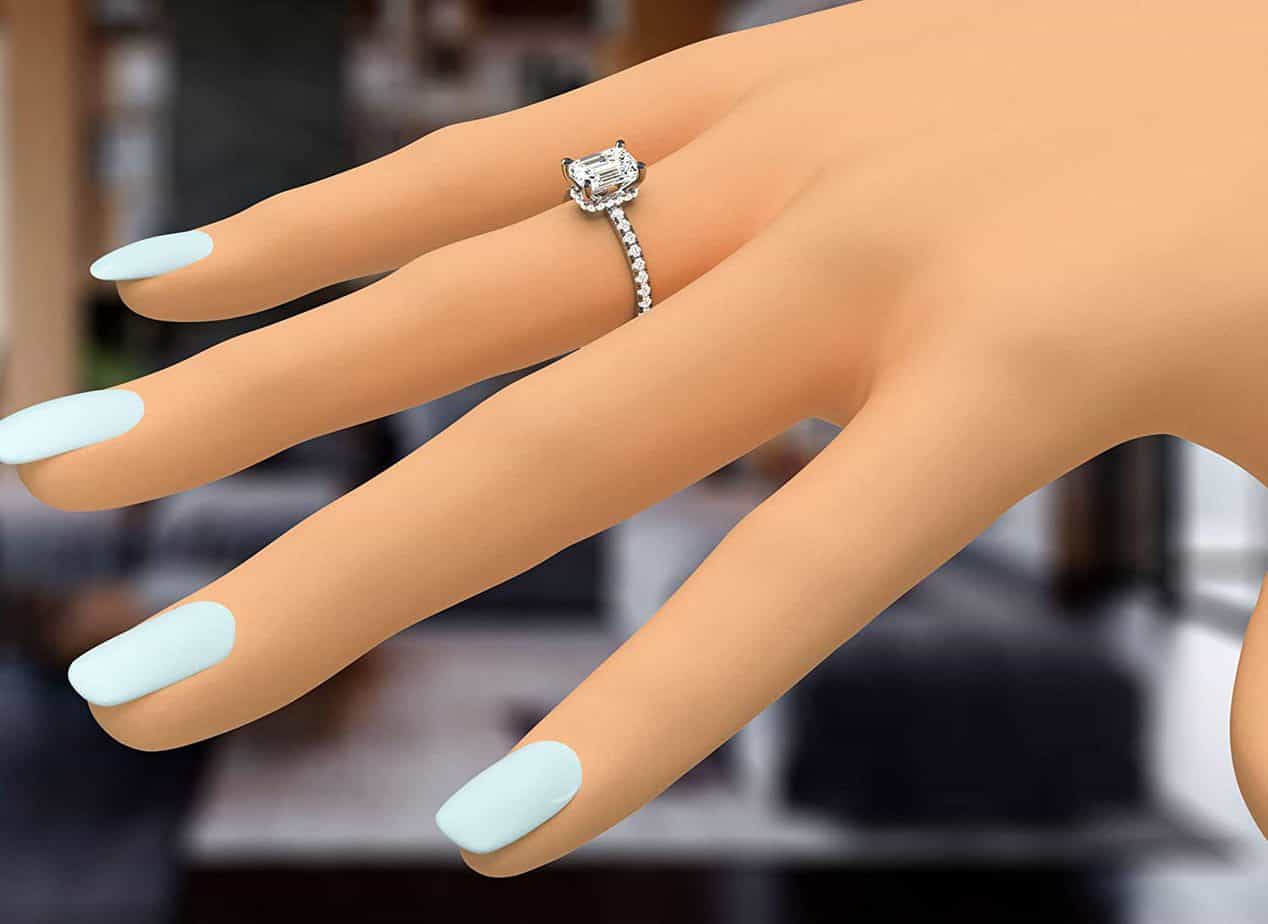 What color grade is best for Moissanite?
Moissanite is graded by the GIA, like other precious gemstones. Those color grades fall in three categories by most sellers: colorless (D, E, F), nearly colorless (G, H, I), and faint yellow (K, L, M). With an emerald cut, you need to be quite selective since the cut is known to emphasize the color of a stone. I highly recommend opting for a colorless stone if at all possible. A G rating may also be acceptable, especially in smaller carat sizes. Faint yellow in an emerald cut will be pretty evident and obscure the beauty of your ring.
What does VVS mean in moissanite?
VVS refers to "very, very slightly included." This refers to a clarity grade. Color and clarity together are essential for the sparkle and beauty of your emerald cut moissanite. Since emerald cuts also amplify clarity or inclusions, here, you can be selective as well.
The clarity scale includes Flawless (F, IF); Very, Very Slightly Included (VVS1, VVS2); Very Slightly included (VS1, VS2); Slightly Included (Sl1, Sl2), and Included. For emerald cuts, I recommend very, very slightly included or very slightly included. As included somewhat, you may notice changes in the clarity and sparkle.
What is the ideal ratio for emerald cut diamonds?
Before you purchase an emerald cut, you may want to go a step further and inquire about the ratio. Not all emerald cuts are the same, and while it's a matter of preference, there is a supposed ideal. Most emerald cuts feature a length-to-width ratio of 1.30 to 1.50, with 1.40 considered "ideal." The smaller the ratio, the more square the shape will be, and the higher the ratio, the more elongated and rectangular the shape will be.
My Picks: Emerald Cut Moissanite Rings
Here are some of my favorite places to buy emerald-cut moissanite rings. These companies specialize in moissanite and/or other fine gemstones and supply genuine, lab-grown stones. All of my selections feature beautiful precious metals that will last, mostly 14K and 18K gold. With a focus on quality, here are some of my favorite ideas on how to buy emerald-cut moissanite rings.
Brilliant Earth Emerald Cut Moissanite Rings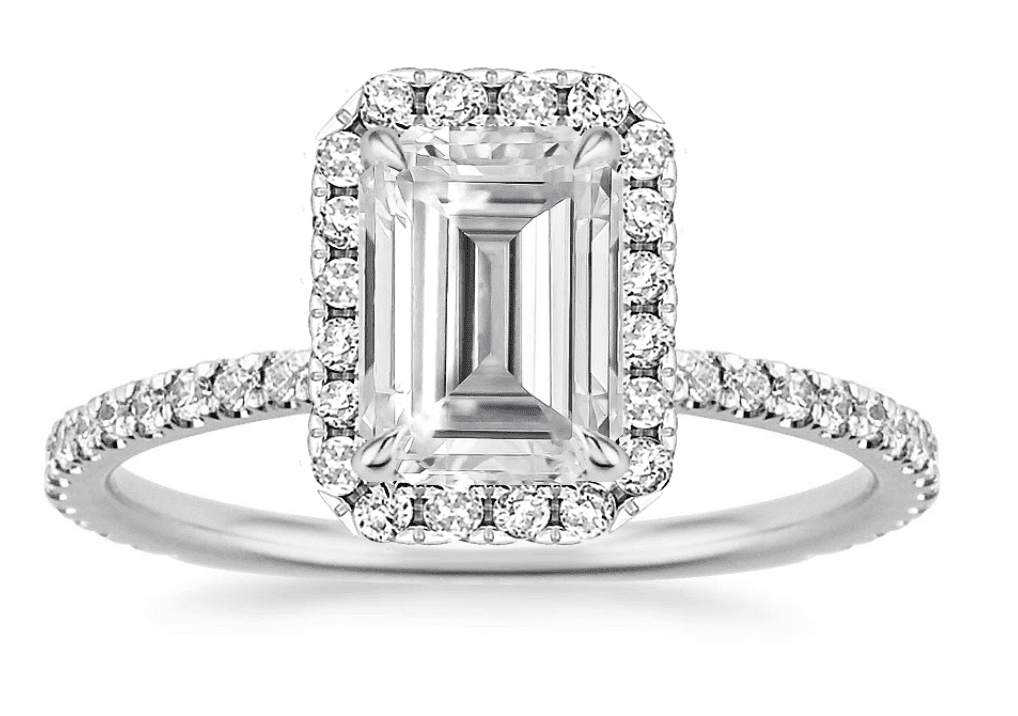 Brilliant Earth is one of my favorite fine jewelers online. This company is committed to quality, sustainability, and ethical sources and offers beautiful, refined, and modern rings. With a focus on the quality of gemstones, there's an emphasis on polished, clean looks that are at once contemporary and classic. They're also an excellent company to consider for diamonds and other diamond alternatives, with exquisite attention to sourcing and details.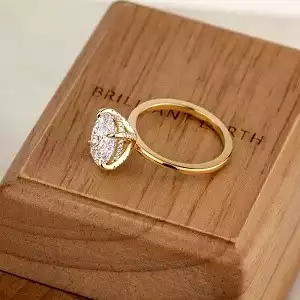 Planning a Proposal?
Make that proposal happen! Get started designing and create an engagement ring as unique as the wearer. To help pull off the perfect engagement, head over to Brilliant Earth's proposal guide.
Check Prices
We earn a commission if you click this link and make a purchase at no additional cost to you.
Create Your Own Emerald Cut Moissanite Ring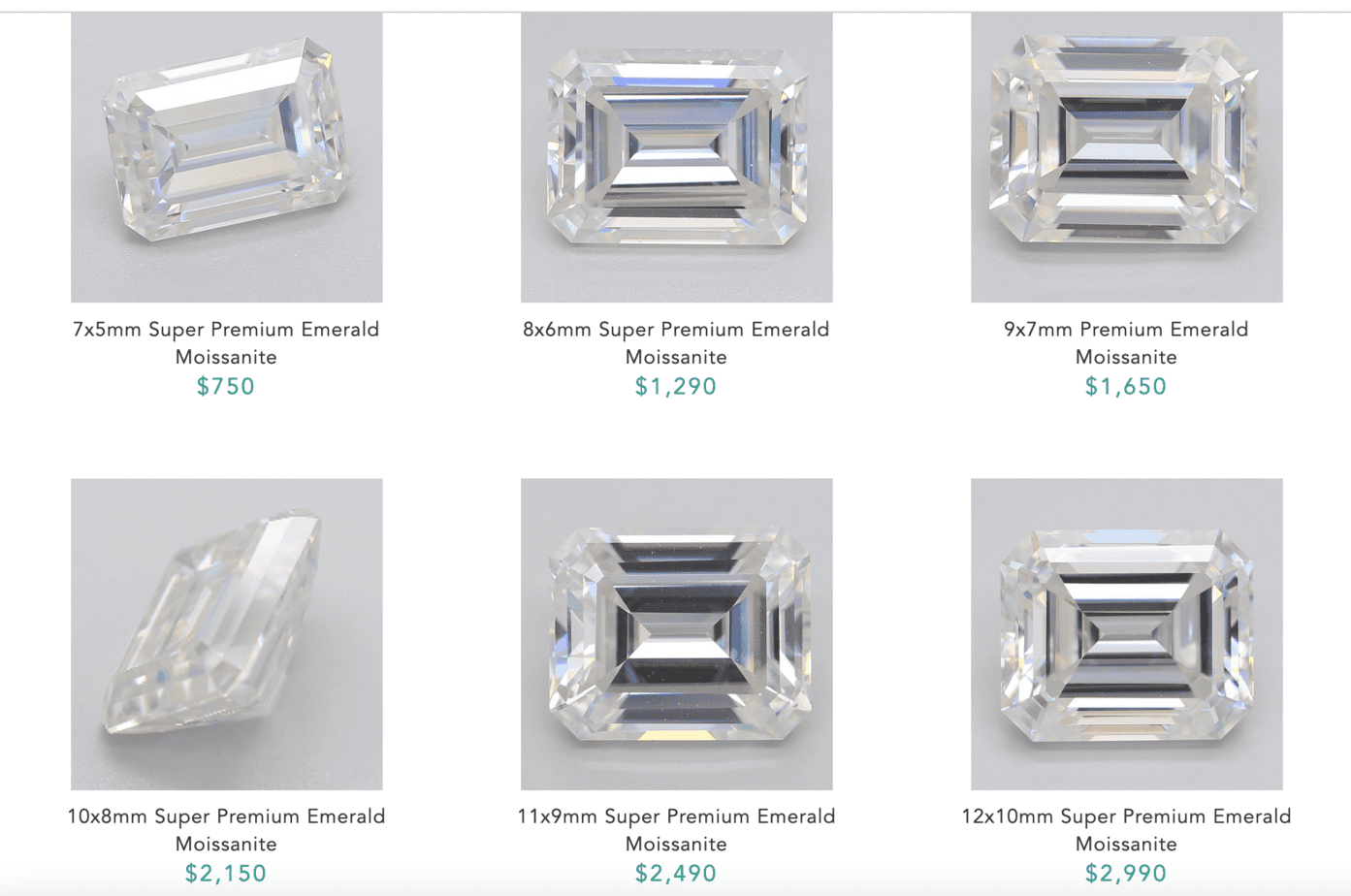 If you're struggling with finding the ideal moissanite ring for you, consider Brilliant Earth's custom ring options. You begin with a moissanite quality and cut of your liking, choose your ring setting and then have an option to preview your ring; this provides you with complete control over the quality you're buying and allows you to buy a unique ring.
For emerald cuts, they have seven options, all of which are colorless and premium quality. Gemstones start at $750, through $2,990. You'll also have to pay for the ring setting. Setting options are gorgeous and diverse, ranging from simple to adorned, with gorgeous detailing. Metal options include 18K white gold, 18K yellow gold, 18K rose gold, and platinum. Create Your Emerald Cut Moissanite Ring Here.
If there's a notable name for moissanite rings, it's Charles and Colvard. Their line of colorless, high clarity Forever One moissanite continues to stun. With over two decades under its belt, the company's specialization is moissanite and lab-grown diamonds. Most of their rings are set on 14K white, rose, or yellow gold. This is slightly scratch-resistant than 18K gold but a bit lower in luster. There are a handful of rings also crafted in platinum. Platinum is more expensive but has a beautiful modern luster and is incredibly durable.
Something great about this company, beyond customer reviews, is that you'll also be provided with a wide selection of moissanite compared to many other jewelers. You have an impressive selection of 175 unique emerald-cut moissanite rings. While all are great options, I'll share just a few of my favorites below. (Shop All Emerald Cut Moissanite Rings Here).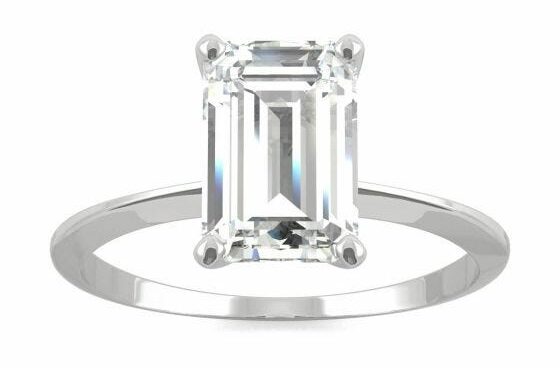 Platinum is a premium quality precious metal. With charming, polished shine, lightweight makes, and incredible durability, the metal is at once modern and timeless. Here, a knife-edge band pairs with a sparkling, colorless emerald cut moissanite stone. The solitaire style is clean and exudes understated elegance. Priced from $3,189; Buy Here.
3.53 CTW Emerald Forever One Moissanite Signature Three Stone Engagement Ring in 14K Rose Gold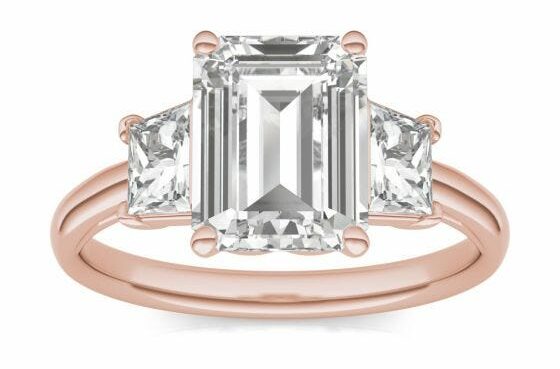 This enchanting 14K rose gold ring (also available in 14K white gold) is exquisite and romantic; two trapezoid side stones flank an emerald-cut moissanite stone. The geometric look adds dimension and a modern, fantastical touch, all classic prong settings. Priced from $3,779; Buy here.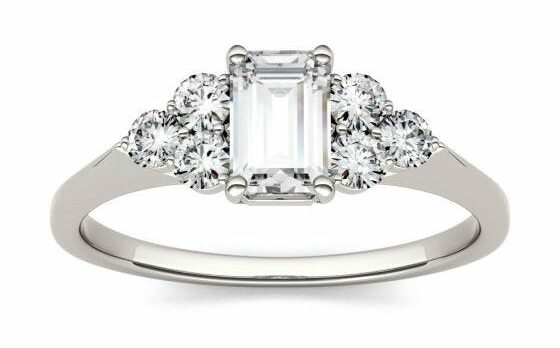 You don't need a huge carat weight for a gorgeous emerald-cut moissanite ring. Priced at $895, this ring is crafted in 14K white gold and is a play on a traditional solitaire style. The emerald-cut moissanite is accented with a triangular cluster of sparkling side stones. Also available in 14K yellow gold; Buy Here.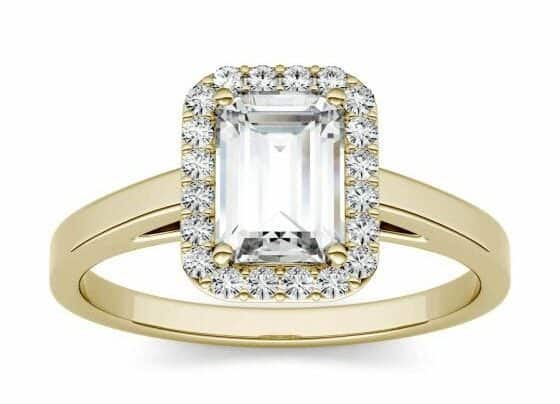 A halo setting further enhances an emerald cut moissanite, amplifying sparkle; a colorless emerald cut moissanite stone is set on polished 14K yellow gold, with glittering round moissanite accents. This enchanting ring features clean lines and modern allure while still managing to feel timeless. I also love this design in 14K rose gold for a romantic, unique touch. Priced from $1,589; Buy Here.
Worried about how an engagement ring will match a wedding band? One option is to buy a wedding setting. This spectacular wedding set includes a gorgeous emerald-cut solitaire ring flanked by side accents. The complementary band features a curved edge and matching, sparkling accent moissanite stones. Both rings are crafted in 14K white gold. The set is priced at $4,569; Buy Here.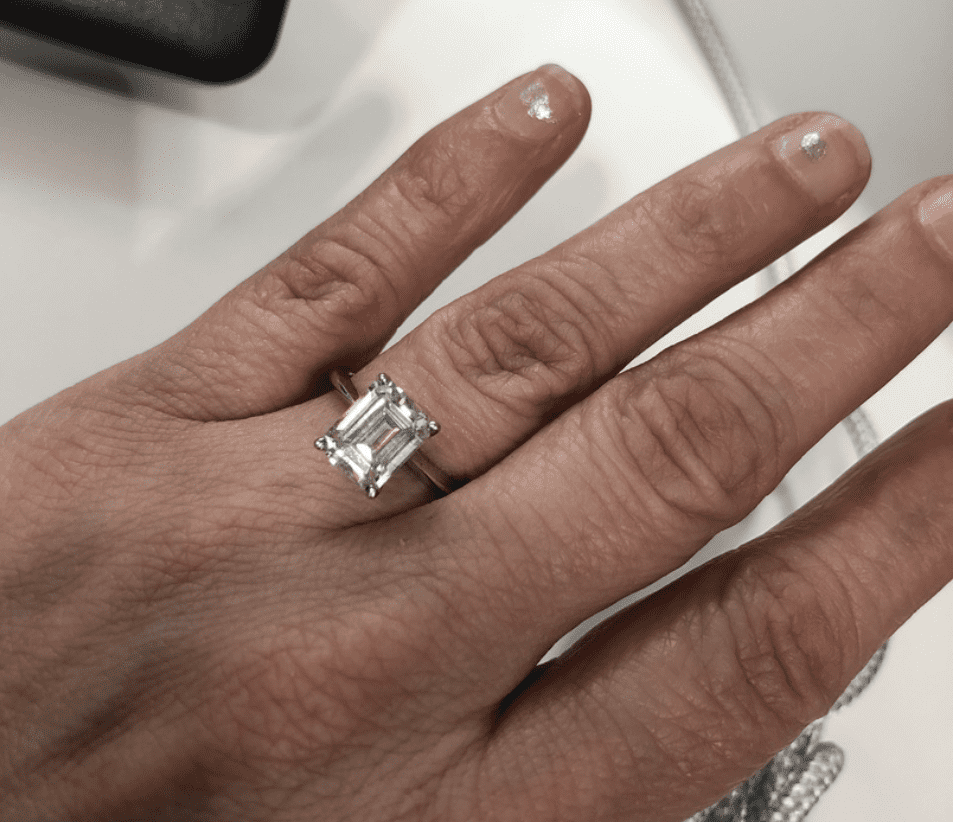 Frequently Asked Questions
Question: Does large moissanite look fake?
Answer: Large moissanite doesn't look fake, per se– it's just if it's in comparison to a diamond. The problem arises when someone is buying moissanite to make it seem as though they have a diamond– and not for the beauty of moissanite. The greater the carat, the more noticeable the multi-color brilliance will be. It's that multi-colored brilliance that makes moissanite distinct from a diamond. 
Question: Is moissanite just as good as a diamond?
Answer: Moissanite is nearly as hard as a diamond– a 9 to 9.5 vs. a 10 on the Mohs hardness scale. It is also less brittle, and overall, nearly as durable as a diamond. It is nowhere near as valuable and the brilliance is quite different as well. So, while moissanite is different from a diamond, it certainly has some strong points in its own right. 
Question: Is moissanite natural or lab-created?
Answer: Moissanite is both natural and lab-grown. Moissanite is a naturally occurring form of silicon carbide. However, natural moissanite is extraordinarily rare. As such, nearly all the moissanite sold by fine jewelry companies is lab-grown. Keep in mind the term lab-grown is important. Lab-grown gemstones indicate that the gemstone has the same physical properties, and it is just as durable as a natural gemstone. Sometimes, the term "lab-created" has been used to deceive about stimulants. So make sure it says lab-grown when you're buying moissanite. 
Final Thoughts
An emerald-cut moissanite ring is far more affordable than many options and also beautiful and durable. A glittering sparkle and classic touch make this style a unique but timeless choice. Make sure you're only buying from reputable jewelers and never purchase moissanite that does not have GIA grading. The lack of GIA grading information could hint towards a fake, or at very least, moissanite of poor quality.
Still, looking for more emerald cut moissanite ring ideas? An honorable mention goes to the Moissanite Co's Emerald-Cut Moissanite Rings Collection. The Moissanite Co offers 30-day returns and limited lifetime guarantees on its rings but a reported return rate of just 3 percent. While I still prefer Charles & Colvard's collection, it's a great alternative if you're not finding what you look for, and you also don't care for custom designing your ring through a company like Brilliant Earth.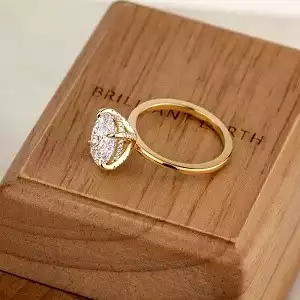 Planning a Proposal?
Make that proposal happen! Get started designing and create an engagement ring as unique as the wearer. To help pull off the perfect engagement, head over to Brilliant Earth's proposal guide.
Check Prices
We earn a commission if you click this link and make a purchase at no additional cost to you.
Looking for more interesting readings? Check out: