Latest posts by Jeanette Kierstead
(see all)
When it comes to facial cleansing systems, some of the best ones will fight acne, make your face incredibly smooth and reduce pore size when used regularly. Many of the systems on the market in 2017 will work quickly without irritating the skin, which makes them a great way to exfoliate and have smoother, shinier skin that glows.
We've picked the best cleansing systems and exfoliators for the year and included them here.
Bottom Line Up Front: My top overall pick is the Clarisonic Mia 1 available here right now. This is my go-to solution that actually works!
For the full list of recommendations, continue reading of course…
Let's get started!
Clarisonic Mia 1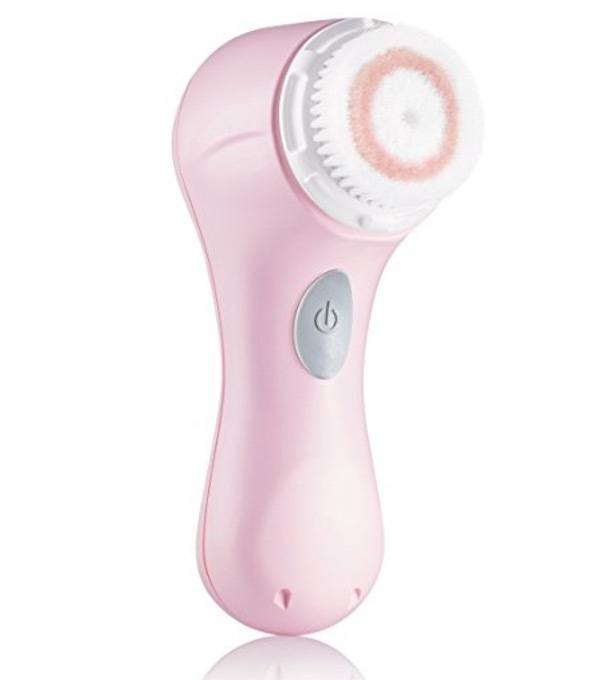 Clarisonic is a big name in the beauty industry, they're the same company that created the sonic toothbrush. Their Mia brush system is a travel-friendly version of a facial scrubber that comes with a sensitive brush head to cater to those with sensitive skin.
Features and Specifications
Oscillation technology
Gentle for sensitive skin
Waterproof
Various speeds
The Cleanse
Almost immediately, users will see a remarkable difference in their skin. They report smooth skin that absorbs moisturizers and products better than prior to using the scrubbing system.
Charge
After a 24 hour initial charge, the Mia will hold a charge for over 2 weeks of using the scrubber daily.
Brush Heads
There are a variety of brush heads available for the Clarisonic Mia 1 Sonic Facial Cleansing System. There are the sensitive, deep pore and acne cleansing brush heads.
Read our full review of the Clarisonic Mia 1
---
DDF Revolve Professional 500x Micro-Polishing System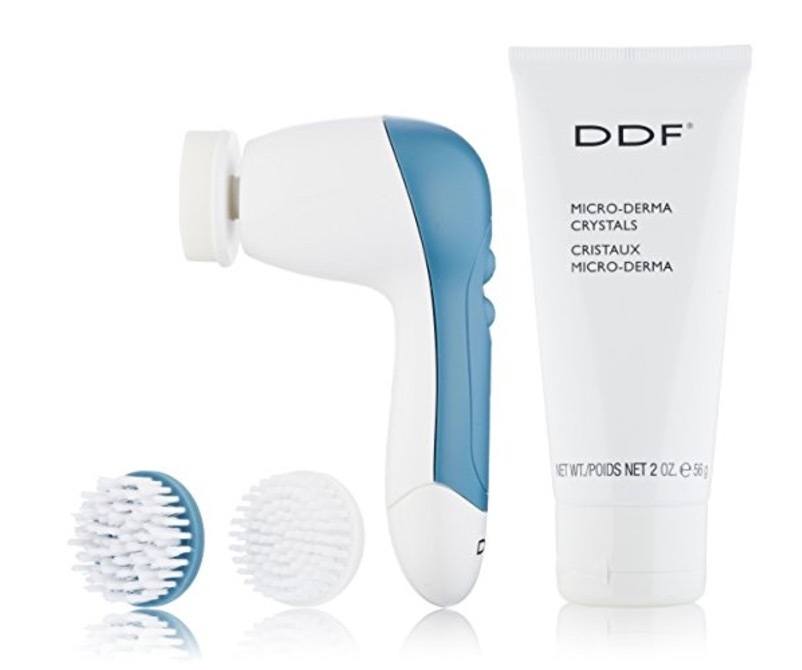 This product promises a clean, skin polishing that rivals one that can be achieved in the doctor's office, salon or spa with a professional. It costs way less than salon treatments and can be done weekly or bi-weekly for months before the brush needs to be replaced.
Features and Specifications
Two brushes for regular and delicate cleansing
Microderma polishing crystals
Microderma exfoliator
Batteries
The Cleanse
It removes dirt and oil from areas that are prone to acne. Promises to improve the five things that make skin younger and healthier, which are skin tone, fine lines, smoothness, pore size, and glow.
Charge
You don't have to charge the DDF Revolve Professional 500x since it takes batteries, which are included in the box. Have 2 AA batteries on hand, and you'll never have to worry about waiting while it recharges.
Brush Heads
The DDF 500x has an exfoliator pad as well as two brush heads that allow for an incredible cleansing system. Use the delicate or regular brush each day while saving the exfoliator and polishing crystals for once a week dermabrasion that will rival the salon.
Read our full review of the DDF Revolve
---
Clarisonic Alpha FIT Men's Sonic Facial Cleansing System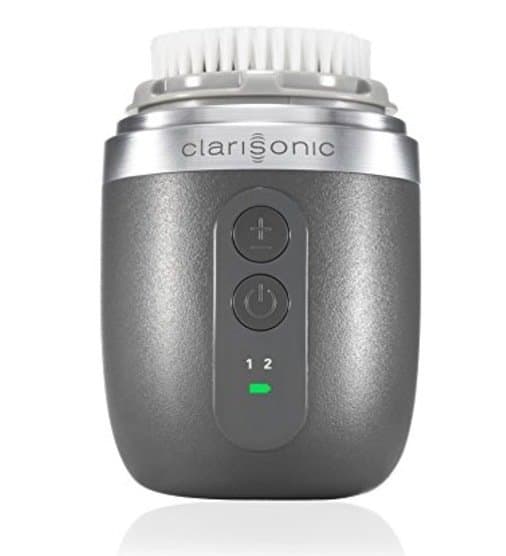 One of the biggest bonuses for the Alpha FIT is that it has two settings for bearded and clean-shaven men. While some cleansing systems can't get through the thickness of a man's beard, this one has no problem with it.
Features and Specifications
Gentle for sensitive skin
Deep cleansing for beards
Exfoliating for a better shave
300 oscillations per second
The Cleanse
The men who have tried this cleansing system have rave reviews about it. They say that after a week or two, they saw a remarkable difference in their skin. The daily shave routine was easier without them having to worry about ingrown hairs.
Charge
The initial charging period is 24 hours, which is a manufacturer recommendation. While you could charge it slightly and use it immediately, it's best to have a full charge. That should last a few weeks when being used once a day.
Brush Heads
There's one brush head but two settings, which allow him to get a deeper cleanse in his beard. Many men have a hard time getting deep to the skin under their beard, and that skin needs care too.
Read our full review of the Clarisonic Alpha
---
LumaRx Facial Scrubber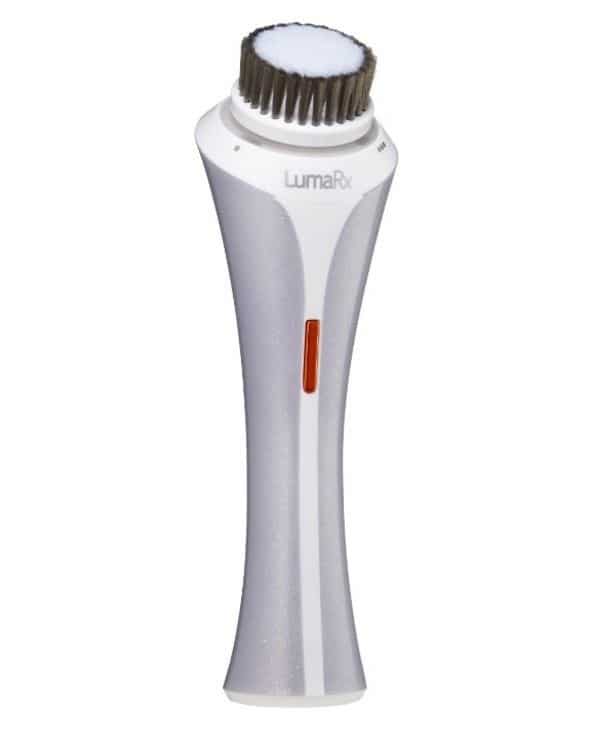 The LumaRx scrubber is meant to remove makeup, dirt and oil to reveal smooth, beautiful skin. This is a great option for those who want a system that will travel well and be comfortable in the hand.
Features and Specifications
Three brushes included
Three-speed cleansing system
Power adapter for charging
Drying stand
Cosmetics bag
The Cleanse
With three different brushes and three speeds, there's a cleansing mode that's perfect for every kind of skin. You can modify the intensity of the brush as well as the speed, which gives you a deep clean without irritation.
Charge
The charge will hold for up to 2 weeks when the system is used on a daily basis. Some people like to use the brush twice a day, and in that case, the charge might not last 2 weeks, but it's easily recharged with the adapter.
Brush Heads
There's a normal, sensitive and massaging brush for a variety of cleansing modes. After using the normal or sensitive, the massaging brush can be used to stimulate oxygen and blood to the face, which gives a natural glow.
Read our full review of the LumaRx Facial Scrubber
---
Clarisonic Smart Profile Facial Scrubber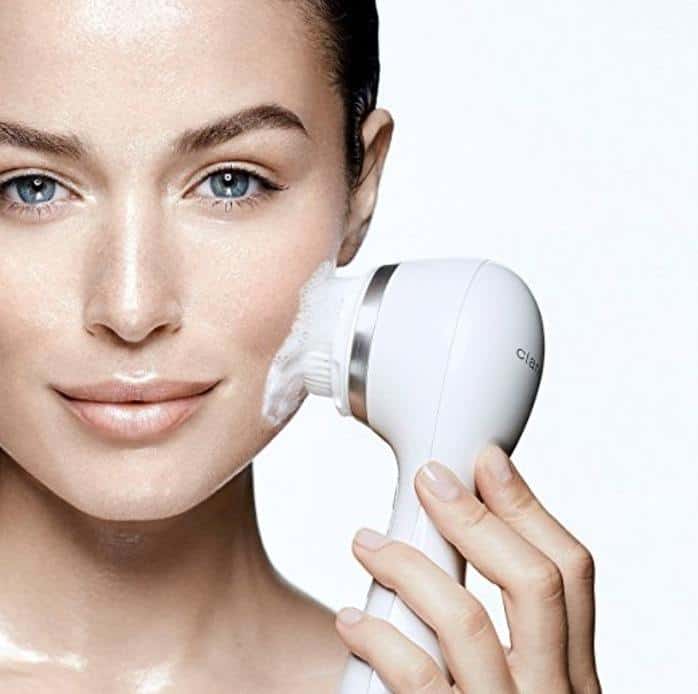 This cleansing system is perfect for anyone who wants head-to-toe cleansing excellence. It can be used on all skin types and has features that make it a truly smart cleansing system.
Features and Specifications
Dynamic facial brush
Turbo massage body brush
Four speeds
Brush replacement notification
3-year warranty
The Cleanse
The Smart Profile provides a deep clean that can't be found with a cleaning system that doesn't involve a moving brush head. It provides a deep clean that rids the face of embedded dirt in the pores as well as oil in the T-zone.
Charge
After waiting to charge, the unit will hold a charge for weeks. It also has an LED display that will alert you when it needs to be charged as well as when the brushes need to be replaced.
Brush Heads
There are two facial brushes and one massage body brush. The speeds will help determine the clean when combined with the appropriate brush. The body brush is larger to cover more of the body and the unit has a turbo body setting that will adjust to exfoliate the entire body.
Read our full review of the Clarisonic Smart Profile
---
These are the best facial cleansing systems on the market for 2017, and any of them should give you the dream clean you're looking for in your face. Your skin will be incredibly smooth and glow after using one of these cleansing systems.