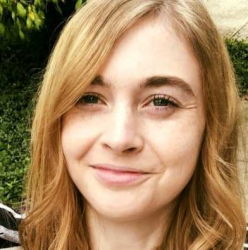 Latest posts by Erin Jamieson
(see all)
Earrings– the perfect accessory for occasions and weddings, or one of the best ways to make your ears quickly uncomfortable? For people with sensitive ears, the battle between style and comfort may often guide them to sacrifice one or the other.
For Sommer Gaffney of New Albany, Ohio, it's been a long and continual process, figuring out what earrings to wear– but also what metals to avoid in everyday life. Living with a metal allergy has forced Gaffney to be cautious in what earrings, and even what makeup she selects.
Gaffney realized quickly that it wasn't merely her ears that were sensitive, but a full-blown allergy. Her first sign? A pair of jeans. The zipper caused a rash. With her more serious case, she is choosy not only about jewelry but other attire, and cosmetics.
And according to experts, while not everyone has problems to the degree and breadth that Gaffney does, she's far from alone. Dr. Susan Masick, a dermatologist at the Ohio State University Center Medical Center, estimates that between 10 and 15 percent of people have a genuine metal allergy-like, Gaffney, noting that it's more prevalent in women.
And according to the Journal of American Academy of Pediatrics, nickel sensitivities and allergies impact over 1.1 million children alone.
The good news is that you don't have to give up earrings. Whether you have a slight sensitivity or a full-blown allergy, there are some wonderful options for sensitive ears. In this guide, I'll share basic information about the difference between a sensitivity and an allergy and point you to earrings that will feel comfortable even on the most sensitive ears.
How Can You Tell if you're Allergic to Metal?
For many people, it takes years for a metal allergy to show. It's possible that you won't reach for many years, but, over repeated exposure, eventually develop one. Reactions can range from mild to severe. You'll likely notice redness, itching, rashes, blistering, swelling, and scaling. Some may even react with difficulty breathing. Hives are also common. Remember: it can seem like you develop a metal allergy suddenly, and you don't have to have all of these symptoms to be allergic to metal.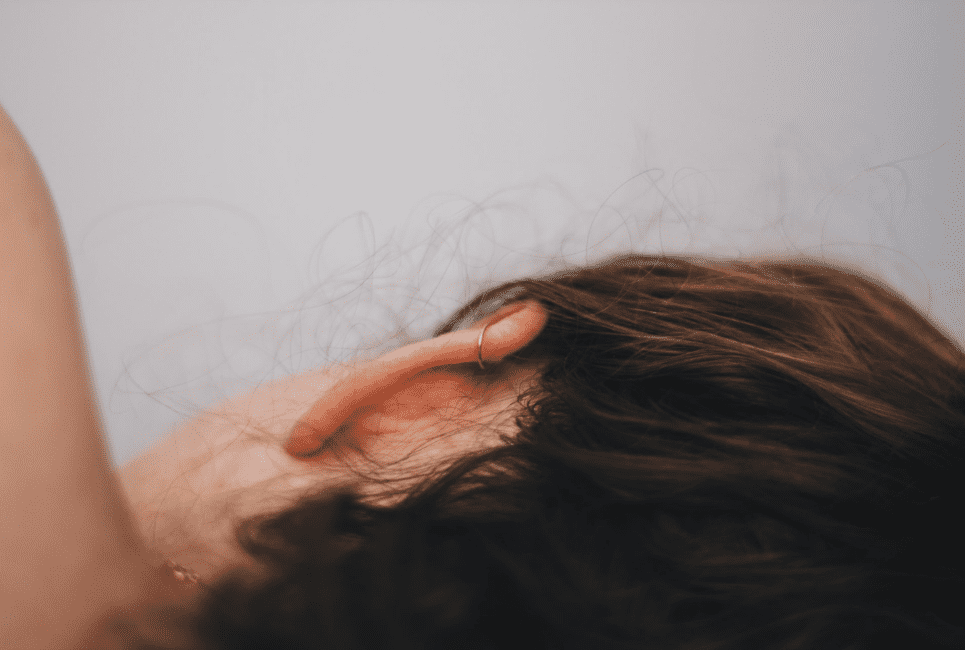 Is Sensitivity the Same as an Allergy?
While there is overlap between sensitivity and allergies, they aren't the same thing. Sensitivity doesn't involve a full immune system reaction, as does an allergy. Allergic reactions tend to be more serious and are more likely to be life-threatening. However, without a proper test, it's nearly impossible to say for certain what allergy or sensitivity you have.
What is Metal Hypersensitivity?
A metal hypersensitivity reaction is a form of an immune reaction. This is a metal allergy in which the immune system attacks metal ions upon contact. This can even occur from lung inhalation. Reactions can range from mild to severe discomfort and even illness.
How Do You Get Tested for a Metal Allergy?
You should always consult a doctor rather than self-diagnosing. For some, identifying a metal allergy or sensitivity is a matter of comfort. For others, it can be life-saving. Instead of guessing, explain your experience– even if you're unsure. Most of the time, you'll be referred to an allergist.
The most common test is a patch test. A patch test tests for hypersensitivity. A second option is a blood test called lymphocyte transformation. Both are relatively simple and safe and commonly used.
How Can I Stop Being Allergic to my Earrings?
Unfortunately, a true metal allergy is not something you can simply overcome. Some believe that by slowly exposing yourself to that metal, your body will become "used to it." Typically, the opposite is true. Some advice says you have to stop wearing the jewelry and try a specialty steroid cream and try again. If you have a full-blown metal allergy, this isn't recommended. Your best bet is to avoid that metal and find alternatives.
What Metals Can You Be Allergic To?
The most common metal allergy is nickel, but it isn't the one metal allergy that exists. The next most common metals that cause reactions and sensitivities include" cobalt, copper, and chromium. You can also have a titanium allergy, even though titanium is often listed as a metal alternative for those with sensitive skin. The key is to get tested as soon as you suspect something, rather than a process of trial and error by yourself. But since nickel is the most common culprit, here are a few early warning signs– and things to consider.
What Does a Nickel Allergy Rash Look Like?
Common skin reactions to nickel include crusty skin, redness, itchiness, and swelling. Like with any metal allergy or sensitivity, the reaction can range from mild to severe. While the rash will normally stay at the site of contact, it can spread and worsen.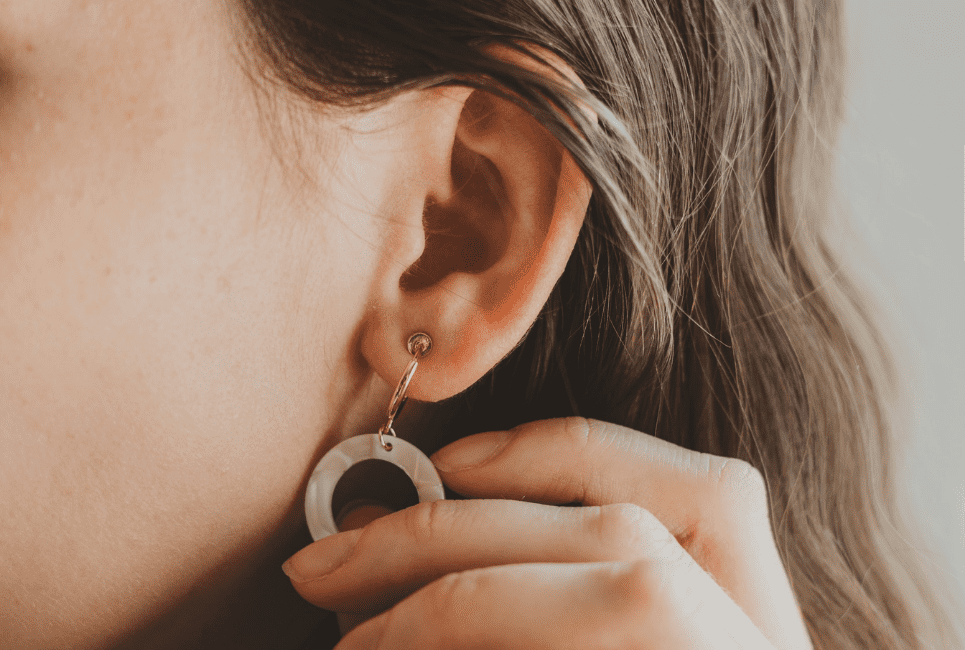 What is the Fastest Way to Get Rid of Nickel Rash?
To get rid of a nickel rash, remove the jewelry immediately and use lotions, such as calamine to soothe the affected area. Moisturizing and using wet compresses may also help. If you have any difficulty breathing or severe swelling, seek immediate medical attention.
What is the Best Metal For Sensitive Skins?
No matter what your metal allergy or sensitivity is, there are almost always alternatives. Depending on your metal allergy and severity, you may need to avoid a metal completely, or simply have it in a low concentration. For example, if you have mild itchiness and sensitivity to copper, you can likely get by with an alloy that's under a certain percentage.
What you want is metals with high purity levels. You should speak with your allergy specialist about what metal type makes the most sense for you, based on your test results.
| | | |
| --- | --- | --- |
| Metal | % Alloy | Possible Allergies |
| 950 Platinum | 5 % | Copper, Cobalt |
| 22K | 8.4 % | Nickel |
| 24K Gold | 0% | N/A |
| Stainless Steel | 10% | Copper, titanium, and nickel |
| Surgical Steel | Varies, around 10% | Occasionally nickel, but can be nickel-free |
| Titanium | 4 to 6% | Aluminum or titanium |
For many, small percentages of copper or nickel may not be an issue, and they can wear earrings without a reaction. For others, they need to avoid the metal altogether. Keep in mind these are average rules, and some earrings have more specifications.
What Exactly Does Hypoallergenic Mean?
One term you may come across is hypoallergenic. This is popularly used in marketing, and while not without merit, if you have a true sensitivity or allergy, you shouldn't rely on it. It's an umbrella term that indicates something contains few allergens, or allergens in small amounts. It doesn't have a strict definition.
Is Nickel-free and Hypoallergenic the Same Thing?
This is important: hypoallergenic is not the same as nickel-free. Nickel-free means there is no nickel used at all. Hypoallergenic may contain nickel in small amounts. Again, some people may simply have a minor sensitivity to nickel and react well without the need for entirely nickel-free earrings. Others will require nickel-free.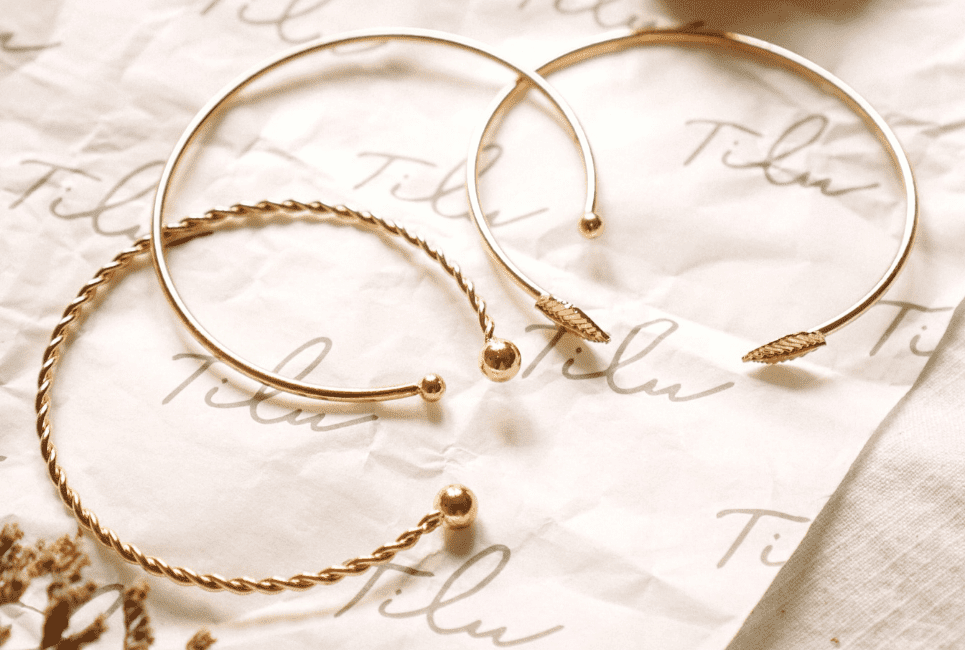 How Can You Tell If the Jewelry is Nickel-Free?
There are nickel spot tests and swabs where you can test for a nickel. Some manufacturers also certify their earrings to be entirely nickel-free. Those with a nickel allergy can wear nickel-free stainless and surgical steel, titanium, and pure gold. Some can even wear 22K, or 18K gold if they only have a small reaction. As always, discuss with your allergist what makes sense for you.
Earrings for Sensitive Ears: My Picks
With all that in mind, here are some of my suggestions for earrings for sensitive ears. I've done my best to take into consideration different needs– hence the different metal types. Some earrings may or may not be suitable for you, depending on your specific allergy or sensitivities. As always, I recommend taking an official allergy test to understand what earrings will work most for you.
All of my picks come from reputable companies or jewelers or have a history of sales and substantial ratings. I've selected earrings based on quality, transparency, and style. Hopefully, these pics will inspire you to find earrings that work for your situation.
950 Platinum Earrings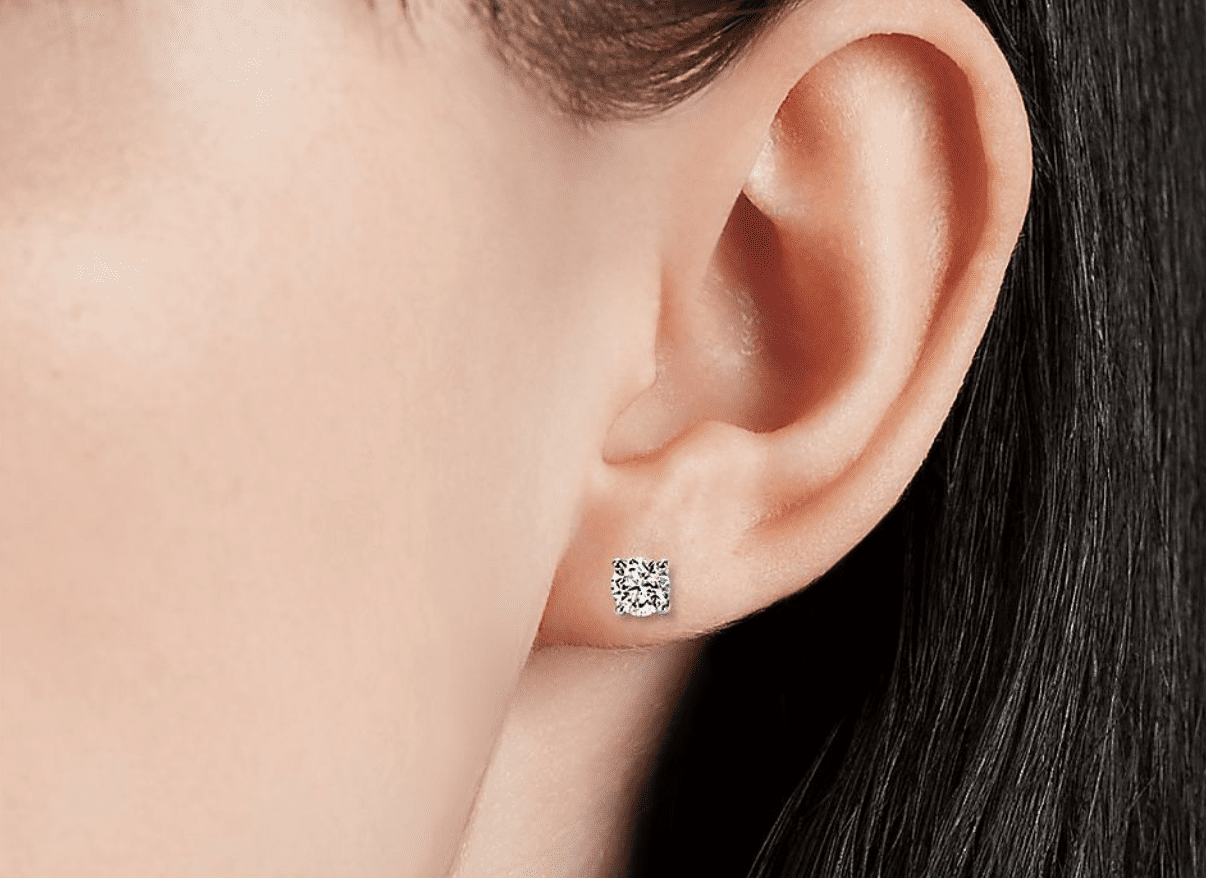 Rather than settle for 900 platinum earrings. I've opted for 950, for a higher purity level. Many will do just fine with regular platinum, and you'll have more options– see where to buy under my final thoughts. Regardless, platinum is a beautiful and durable precious metal that won't tarnish or lose its luster. They do tend to be quite pricey compared with most other metals. I have a few individual picks, as well as one fantastic collection for high-quality 950 platinum earrings.
Lace Butterfly 950 Platinum Earrings

Butterfly earrings are suited for any age and trend. Butterflies are symbols of transformation, hope, and optimism. Intricate but modern, these 950 platinum earrings are inspired by silver filigree craftsmanship with a graceful touch. Priced at $153; Buy Here.
Single Trinity 950 Platinum Earring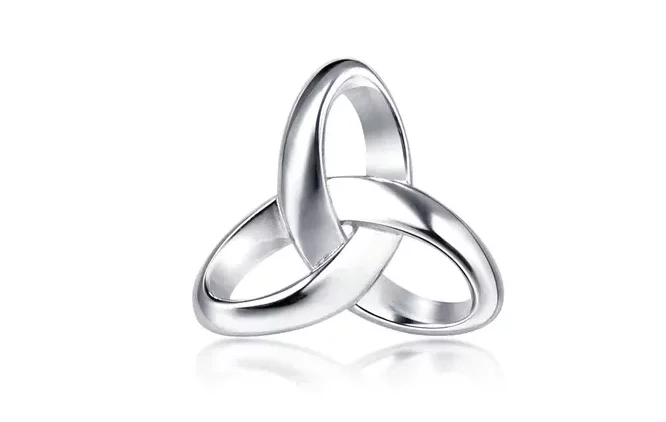 The trinity symbol is religious but also connected with themes of completeness, cycles of life, and continuity. This single earring features smooth 950 platinum and a timeless design. Priced at $100 per earring; Buy Here.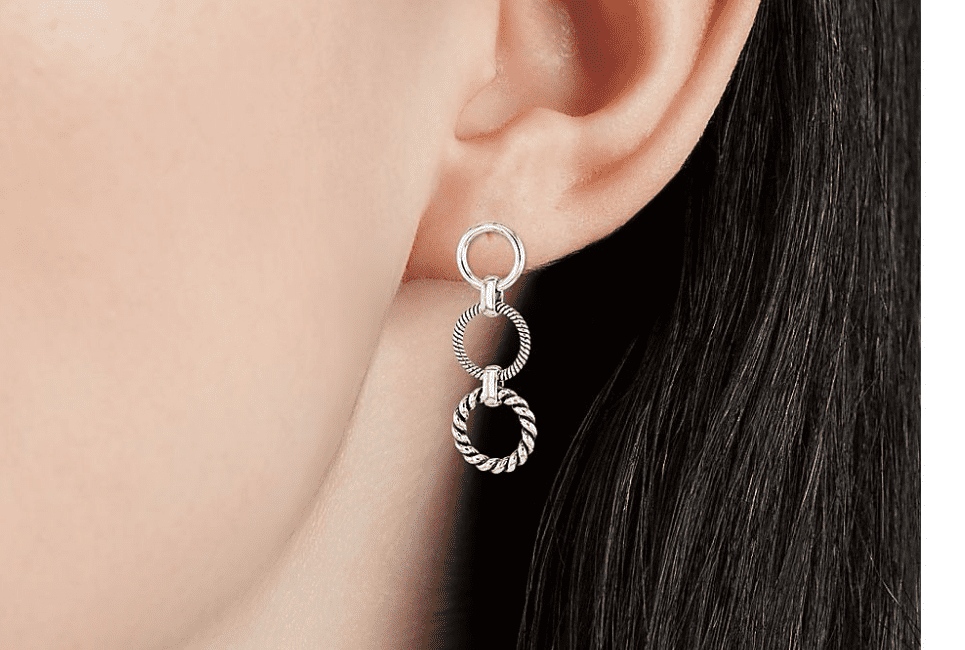 If you're in search of a gorgeous collection of 950 platinum earrings, look no further than Blue Nile. A respected jeweler, Blue Nile is thoughtful about both sourcing and craftsmanship. You'll find versatile earrings, like bead ball earrings ($200) and plain mini hoop earrings ($337). But there's plenty of diamond options, from 1-carat diamond studs ($3,510) and dazzling diamond drop earrings ($2,050 for setting). It's not a cheap collection, but it is beautiful– and these earrings will endure even daily wear. Shop All Blue Nile Platinum Earrings Here.
Nickel-Free Stainless and Surgical Steel Earrings
Stainless and surgical steel are typically friendly for sensitive ears. However, I decided to go a step further and pick earrings that are also 100 percent nickel-free. Stainless steel and surgical steel earrings are lightweight and durable. While less valuable than platinum, these make for hardy, versatile earrings at an affordable price. Etsy is a good go-to since most traditional jewelers don't sell stainless or surgical steel.
Be warned that 304-grade stainless steel is not hypoallergenic and contains substantial nickel which could be problematic for sensitivities.
Filigree Nickel Free Surgical Steel Earrings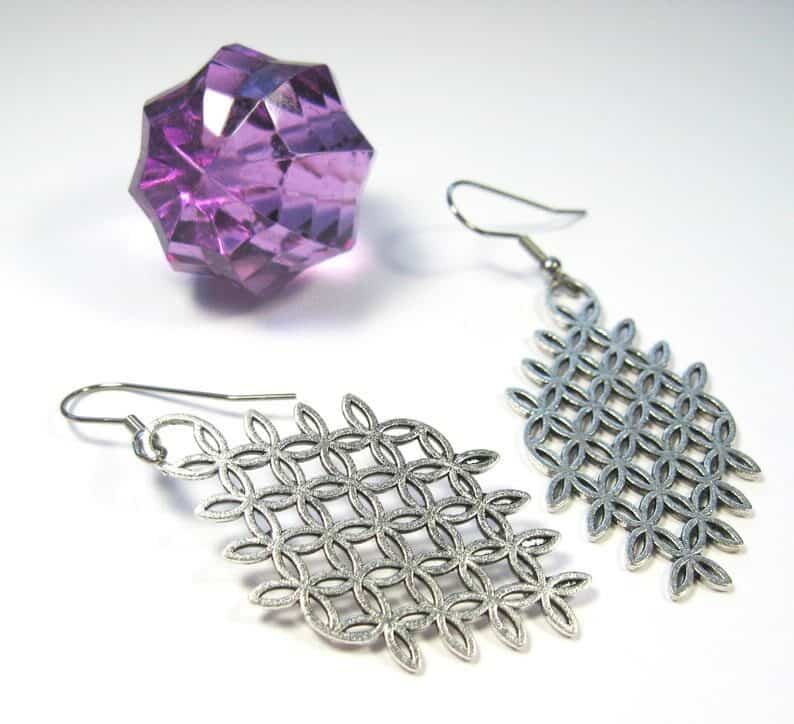 These handmade stainless steel earrings are crafted with nickel-free surgical steel. The dramatic drop style features an intricate filigree design for a look that's whimsical and a little boho, but still versatile. Buy Here.
Moroccan Nickel Free Surgical Steel Earrings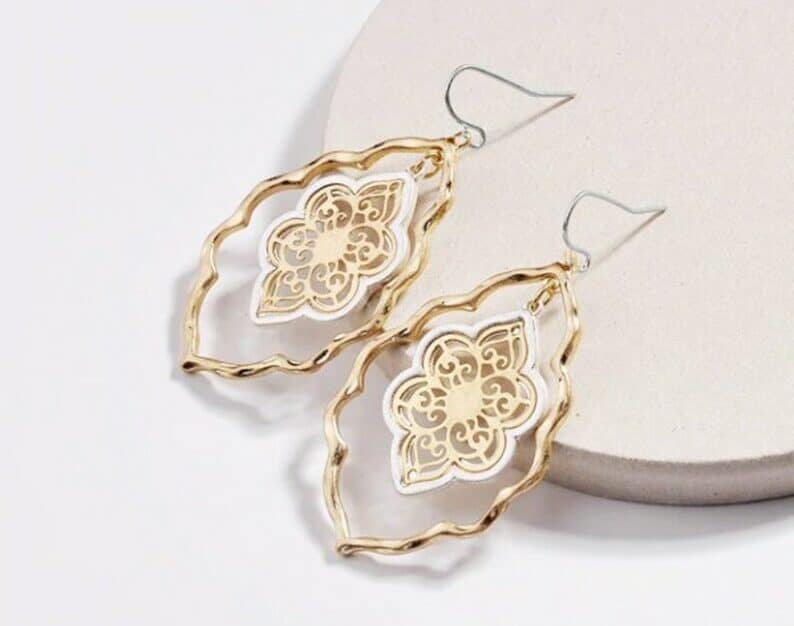 Brushes of gold and silver tones, along with a traditional, intricate design make these beautiful earrings stand out. Crafted with nickel-free surgical steel, these lightweight earrings are a lovely accent for casual and formal outfits alike. Buy Here.
Succulent and Tiny Drury Nickel Free Stainless Steel Stud Earrings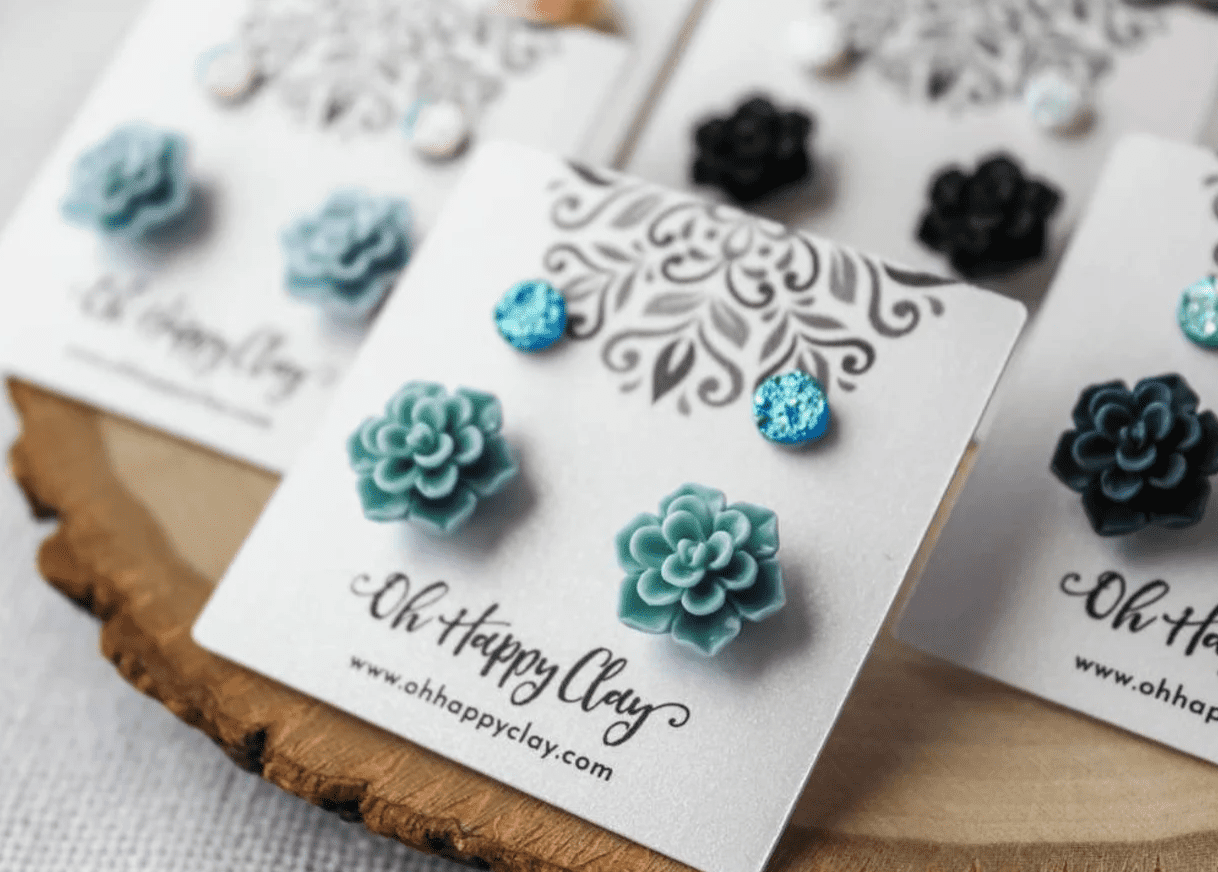 These playful handmade stainless steel earrings make a great gift for someone with sensitive ears. A pair of succulents and tiny studs come with each purchase. Choose from many colors, including orange, pink, violet, navy, teal, lime, turquoise, mint, white, silver, and many more. Buy Here.
Rose Stud Nickel Free Stainless Steel Earrings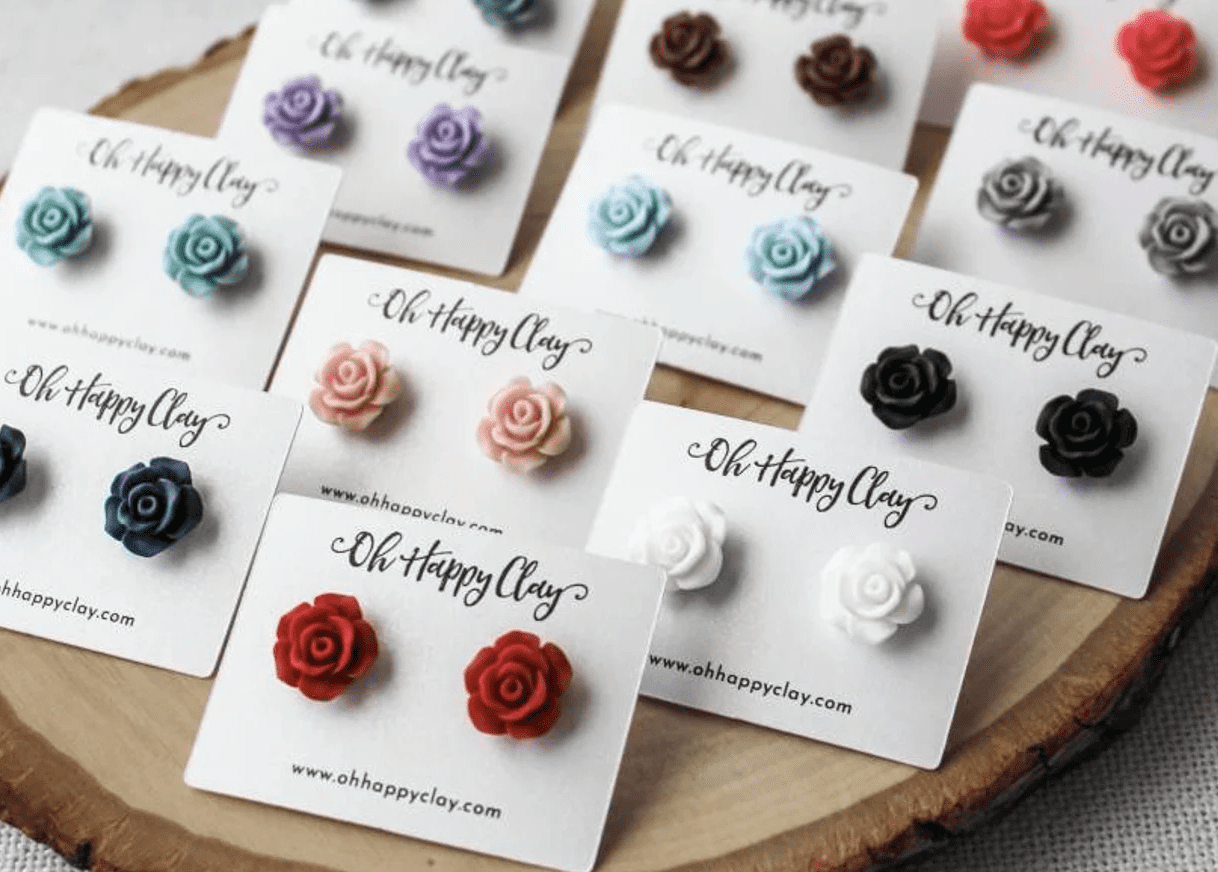 From the same creator comes an equally playful but more versatile pair of earrings. These charming rose studs are crafted with nickel-free stainless steel and priced at $12. Color options include mint, dusty pink, sky blue, gray, navy, white, lilac, hot pink, red and black. Buy Here.
Titanium Earrings
Titanium causes sensitivity in a small percentage of people, but it's less common than nickel allergies. It also so happens that titanium is one of the most durable materials. Used less commonly than other metals, your best bet is to shop for earrings from reputable Etsy sellers with a strong history of sales.
Titanium Minimalist Stud Earrings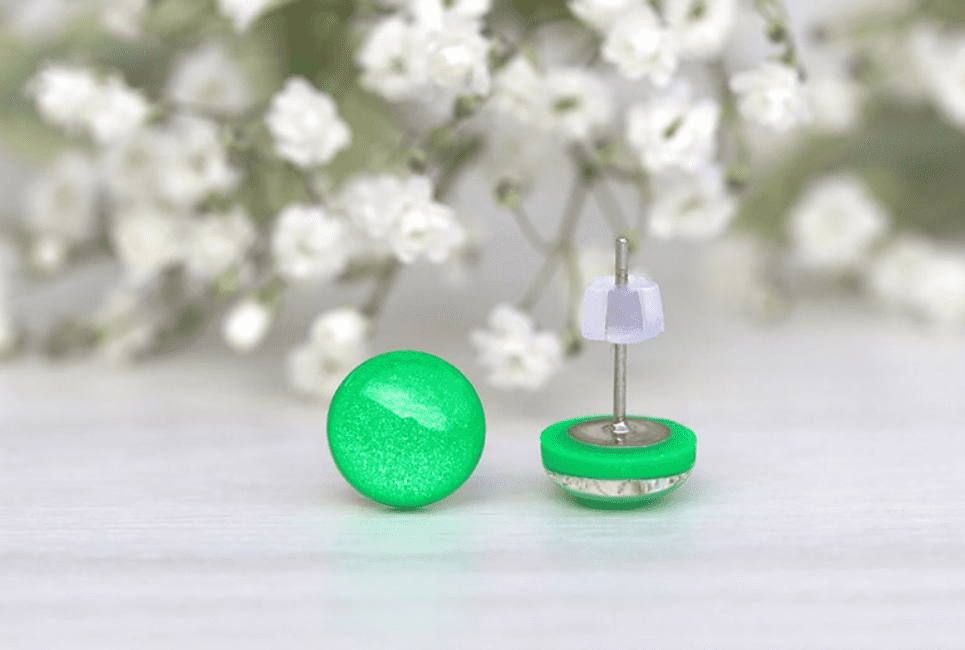 Also available in stainless steel, these simple stud earrings can be worn alone or with other piercings. Choose from vivid bright colors, such as orange and hot pink, or more subdued and classic hues, like white, black and playful metallics. These casual stud earrings retail for $16.94 for a titanium or $14.92 for stainless steel; Buy Here.
Elegant Leaf Titanium Earrings
Perfect for a bridesmaid gift, these dainty titanium earrings are available with gold and silver tones. The minimalist style is secured with a push-back closure and priced at $18 for one pair, or $32 for two pairs. Buy Here.
Vital Piercing Implant Grade Titanium Earrings Collection (& Stainless Steel)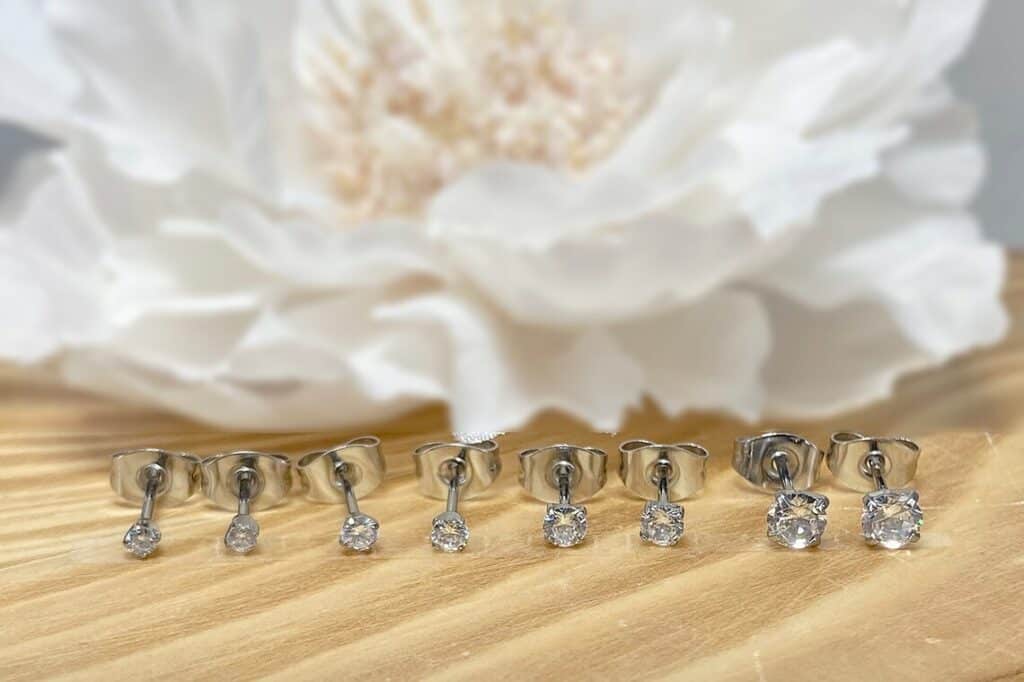 Implant grade refers to high-quality metals that are considered safe for long-term wear. The popular Etsy stores sell many options for body jewelry and regular earrings, both for titanium and stainless steel. You'll find everything from cubic zirconia stud earrings to simple titanium stud earrings. Prices range from $8 to $20 for earrings. Shop All Here.
22K Gold Earrings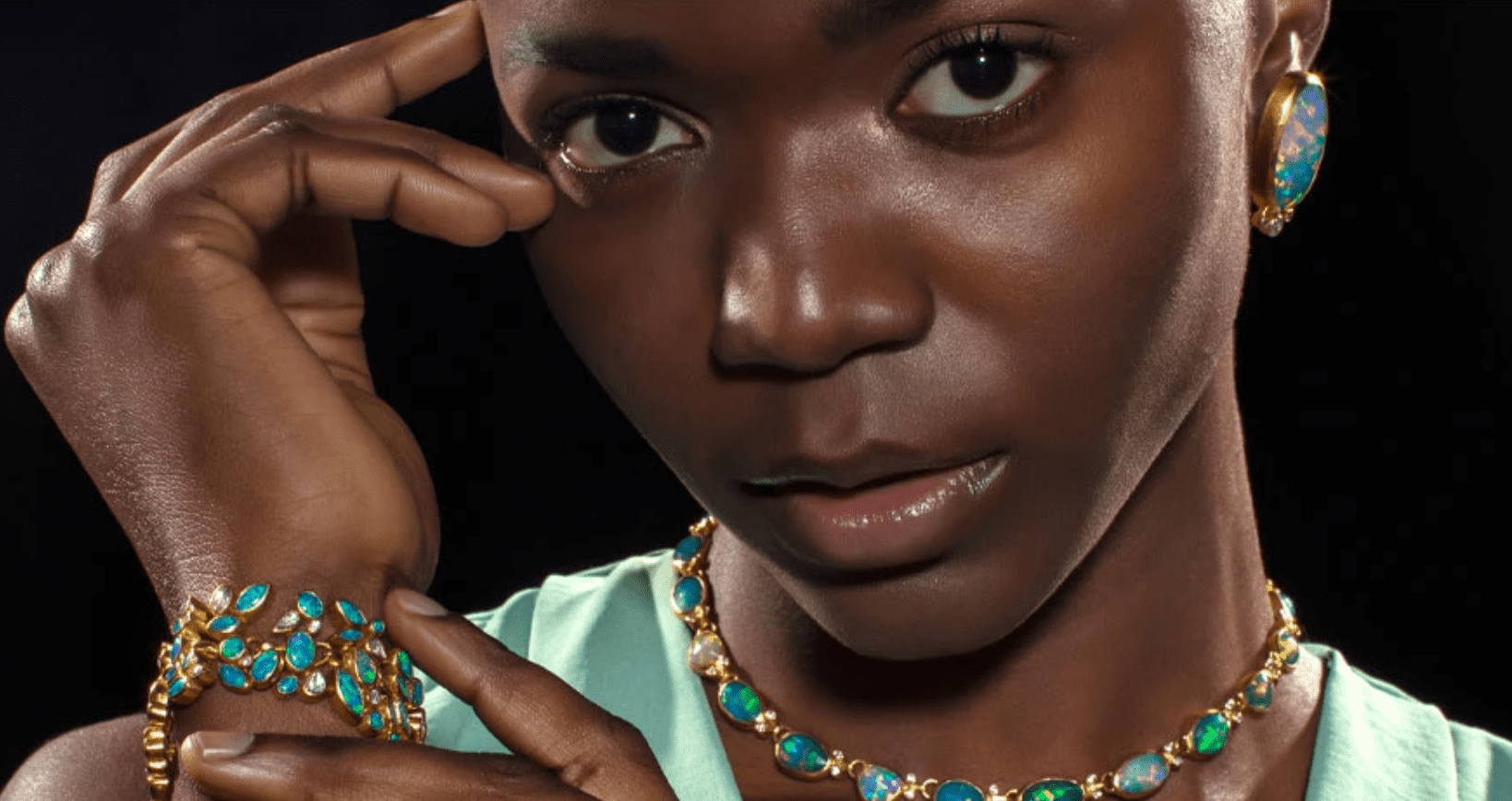 22K gold earrings are hard to find, and 24K (pure gold) are even harder to find. Less sensitive individuals may opt for 18K gold earrings for more options. You can see my recommendations for 18K gold in my final thoughts. 22K gold earrings are beautiful, with a rich luster and hue. They are a softer metal, so you need to wear them with care and store them separately from other earrings.
22K Ross Simon Yellow Gold Triple Curve Earrings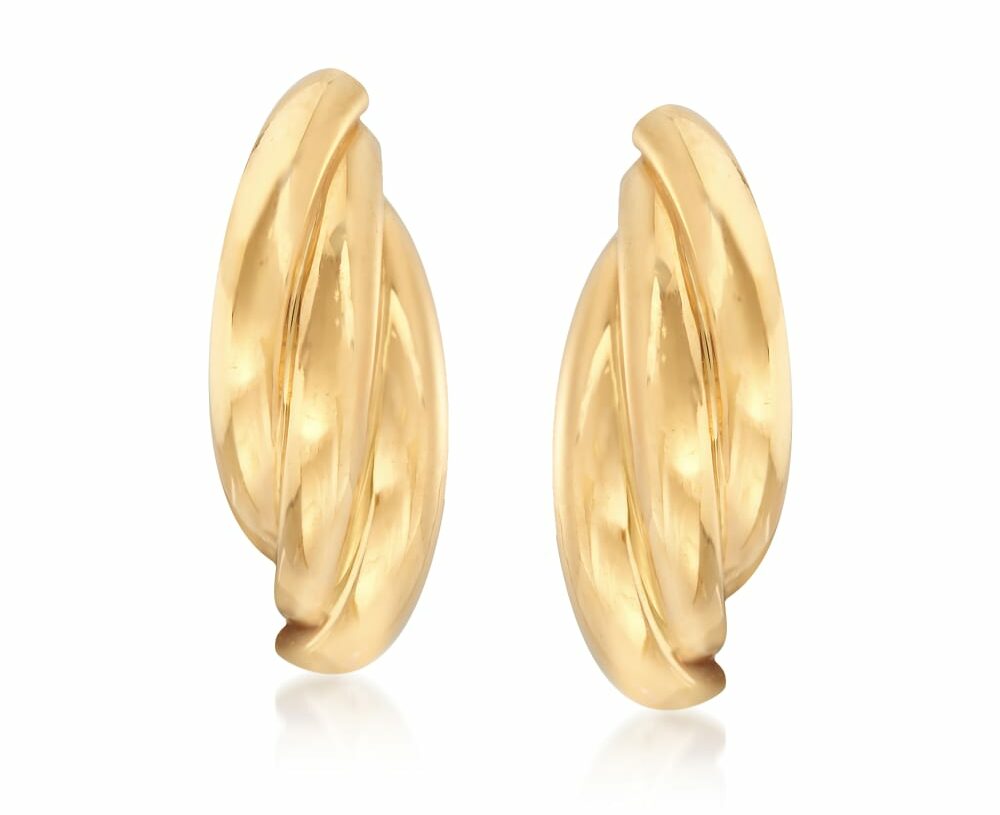 There's something undeniably beautiful about these 22K yellow gold earrings. The sophisticated design could be worn for formal occasions and even professional outfits. Overlapping triple curves highlight the high polish and warmth of rich 22K yellow gold, secured with a hinged post backing. Priced at $371: Buy Here.
22K Ross-Simons Yellow Gold Knot Earrings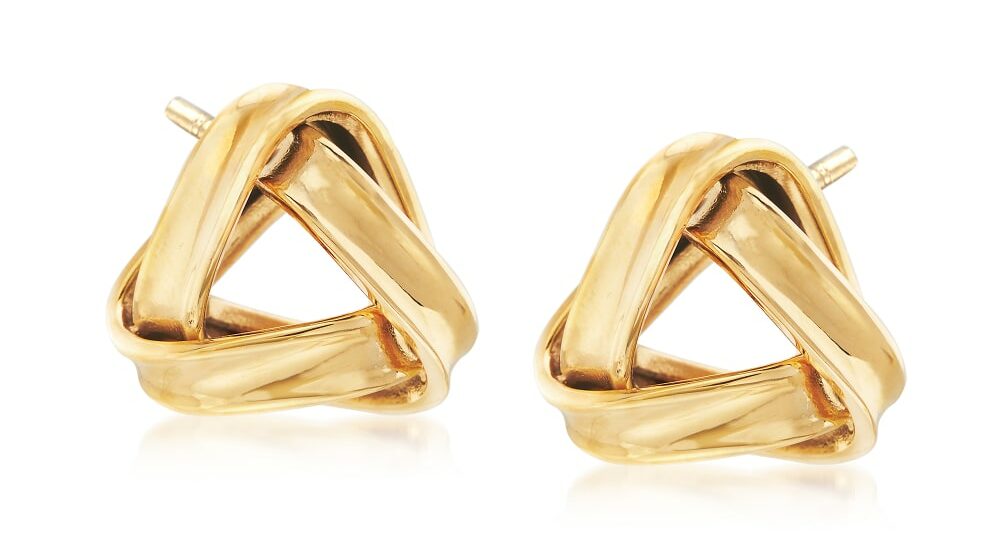 A sculptural quality presents an artistic twist for those beautiful 22K yellow gold earrings. The knot symbolizes eternity, unity, and spirituality. These meaningful earrings would look lovely even with wedding attire. The polished 22K yellow gold earrings are secured with a post/ clutch backing. Priced at $693; Buy Here.
Gurhan Designer 22K Gold Earrings

This Turkish designer is known for his use of platinum, pure and 22K gold, and also pure silver. The designs are modern and alluring. Priced from $550 to $8,500 these earrings won't fit into the average American's regular budget, but they could be purchased as a wedding accessory or even an anniversary gift. From beaded sapphire earrings to lantern diamond stud earrings and round amulet earrings, the collection is artistic and unique. Shop All Here.
Frequently Asked Questions
Question: Why Do My Earlobes Hurt When I Wear Earrings?
Answer: If your earlobes hurt when you wear earrings, there are several possibilities. You may simply have sensitive ears and be wearing earrings for too long. Wearing earrings for long periods calls for swapping out heavier styles for more lightweight options. Dangle and drop earrings tend to be more uncomfortable than studs, for instance. If you also noticed a rash, blistering, or any skin changes, you could have a metal allergy or sensitivity.
Question: Does Gold-plated Jewelry Have a Nickel?
Answer: Gold-plated jewelry isn't a great option for those with metal allergies. Depending on the product, the gold may be plated over a base metal that can cause reactions. The gold itself-0- aside from 24K– is likely to contain a metal alloy, and nickel is common.
Question: Can a Nickel Allergy go Away?
Answer: It's unlikely that a nickel allergy will go away. While it can take some time for a nickel allergy to develop or become noticeable, you should avoid all products that contain nickel once you know. These include clothing and accessories, but also medical devices, and even electronics, cosmetics, and more.
Final Thoughts & More Buying Options
Having even just sensitive ears can be a pain, but there are many options around it. Having an allergy test ordered is the first step to understand what to do. If it turns out you have a mild sensitivity, your options may be more open. For instance, many with sensitive ears farewell with 18K gold and 900 platinum earrings, both of which open up your options for earrings considerably.
While there are many places to buy both, my favorite collections include 18K Gold Brilliant Earth Earrings and Platinum Angara Earrings. High sourcing standards and beautiful craftsmanship are big draws, as well as excellence in customer service. In both collections, you'll find everything from plain studs to exquisite diamonds and other precious gemstones. From versatile to glamorous, both collections have at least a pair of earrings for everyone.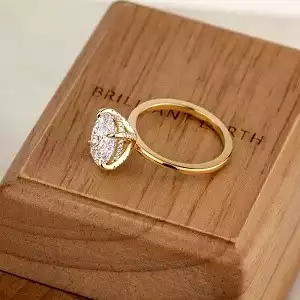 Planning a Proposal?
Make that proposal happen! Get started designing and create an engagement ring as unique as the wearer. To help pull off the perfect engagement, head over to Brilliant Earth's proposal guide.
Check Prices
We earn a commission if you click this link and make a purchase at no additional cost to you.
Looking for more interesting readings? Check out: