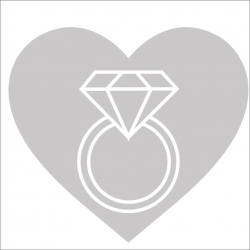 Latest posts by Love You Tomorrow Team
(see all)
Congratulations on your upcoming wedding! If you have found yourself on this page then you are probably having a cool or unusual cosplay wedding, and you are not sure what to do make up wise. As society progresses and forms of entertainment become more popular, weird and unique weddings seem to be on the rise.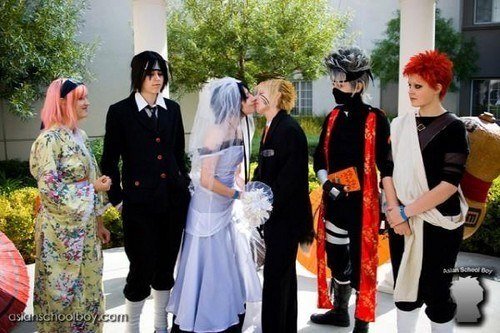 Mastering the Cosplay Wedding
If you have a super off the wall wedding theme in mind, do not be shy! Embrace your uncommon interests and ideas and make your special day truly yours. As long as you and your partner are on the same page you will have a blast planning it as well as living it. Whether you have a clear image of what you want or you have no idea, here are some tips to help you plan out your offbeat wedding make up strategy.
#1 – Make your cosplay wedding theme clear
Cool and unusual / unique wedding ideas often come from favourite movies, books, television shows and other forms of entertainment. If you have decided to base your wedding from of a form of media make sure you stick to it throughout the entire wedding.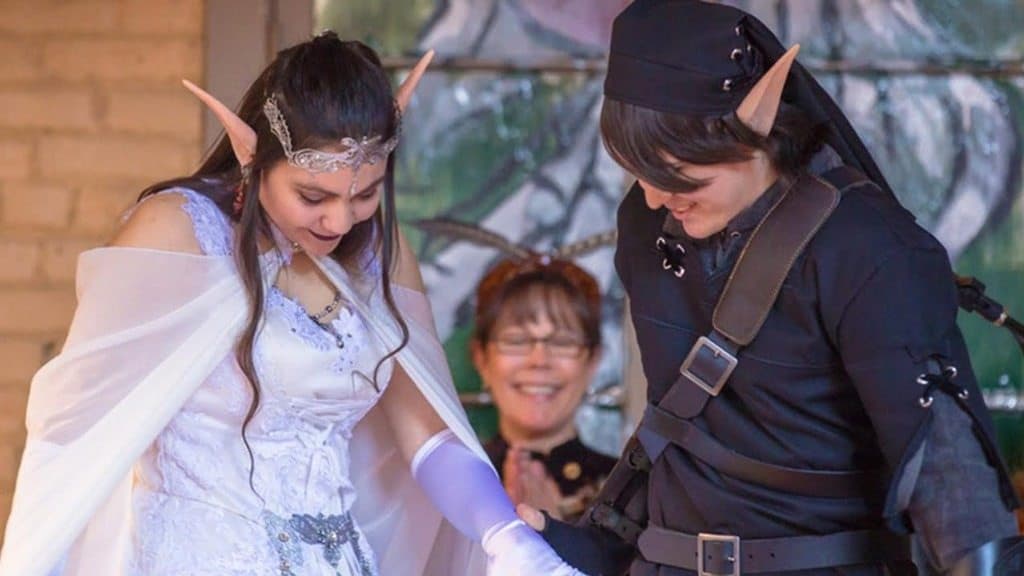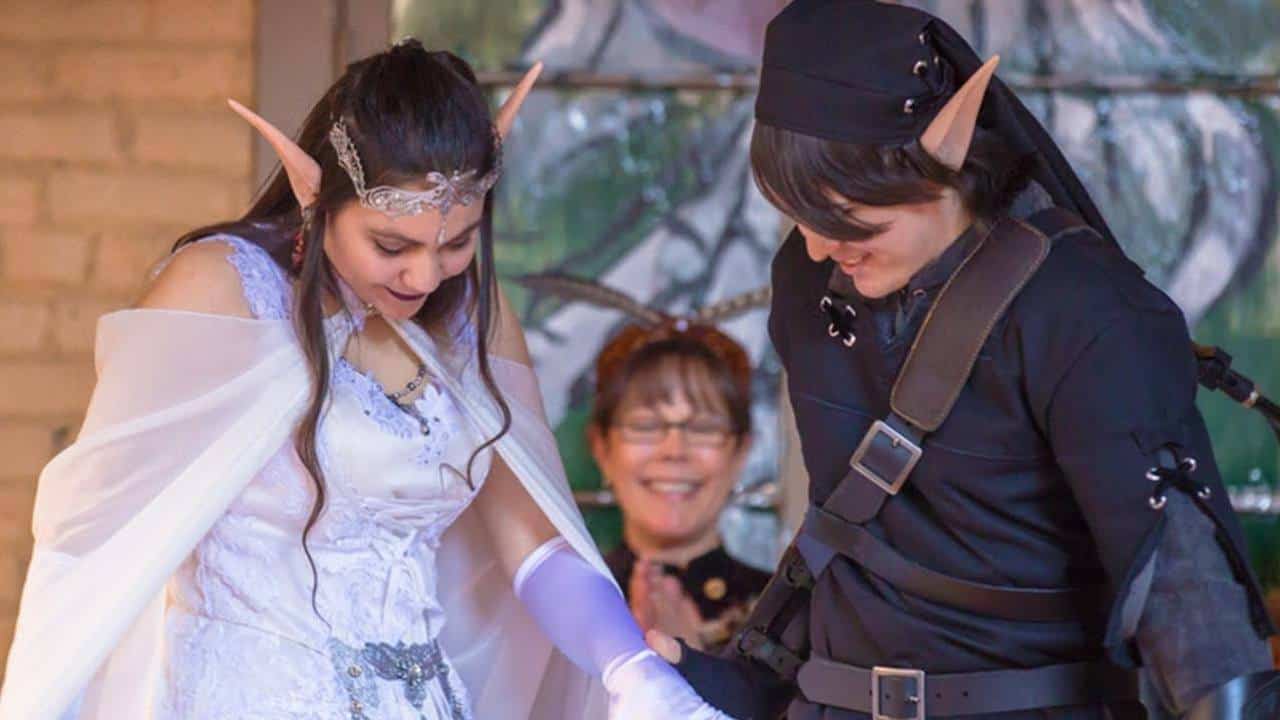 Having an inconsistent theme will not only confuse guests but also make your day appear unorganized and unfinished. You can utilize resources such as; magazines, illustrated books, works of art, and internet photos to keep inspiration at hand. You can use these things to create dream boards, collages, vision boards and face charts to help keep your mind focused.
Consider Using A Face Chart
I strongly recommend having a face chart for every member of your wedding party so you can see how everyone will look together and help keep time down on the day of.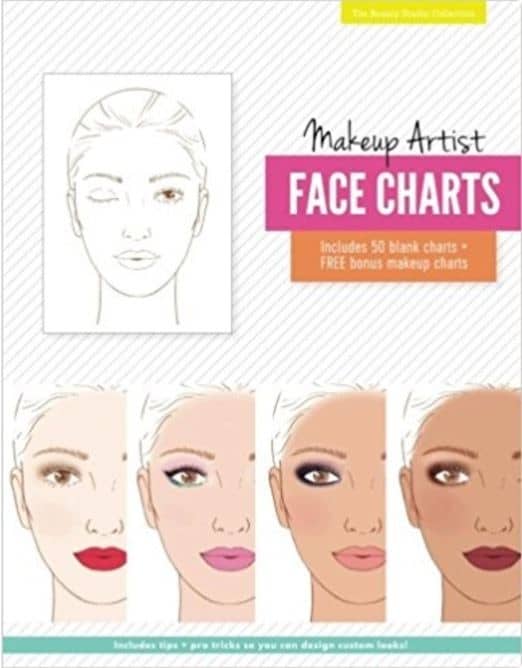 Check price of this great face chart book on Amazon
You can also store these things in a wedding planner or an organized binder for easier access and travel. It is also an excellent idea to share these things with everyone involved with planning the wedding.
When choosing the theme, you also need to decide how in depth you would like to go with it. Some themes are very light and only show through the decorations, while others are much more in depth, and require full costumes with heavy make up. No matter what you and your partner decide, there are no wrong answers, so have fun with it!
#2 – Design your look
When designing your cosplay wedding look, you should ask yourself some questions;
Is your look based on a character?

What colour palette would you like to work with?

What shapes would you like to work with? (Ex. Eye shapes, lip shapes)

What textures would you like to include? (Ex. Matte, glossy, shimmers)

Do you want to add anything extra? (Ex. Prosthetics, jewels, gems, hair pieces, drawn on designs, special effects make up – strange skin colours, contact lenses, false teeth)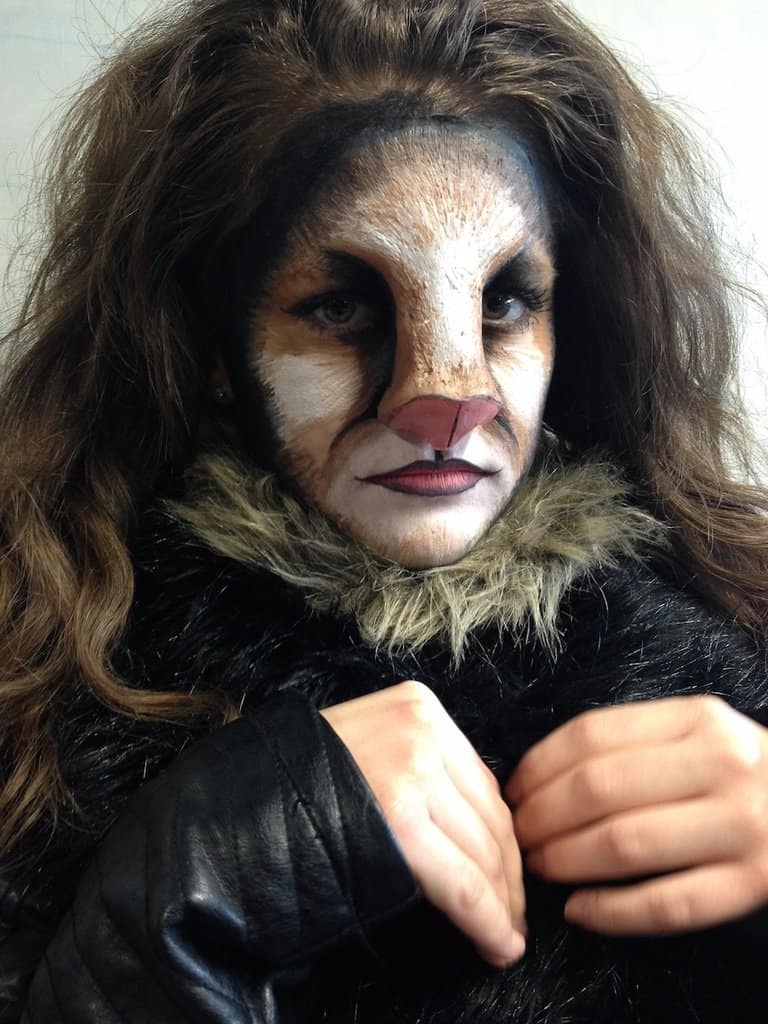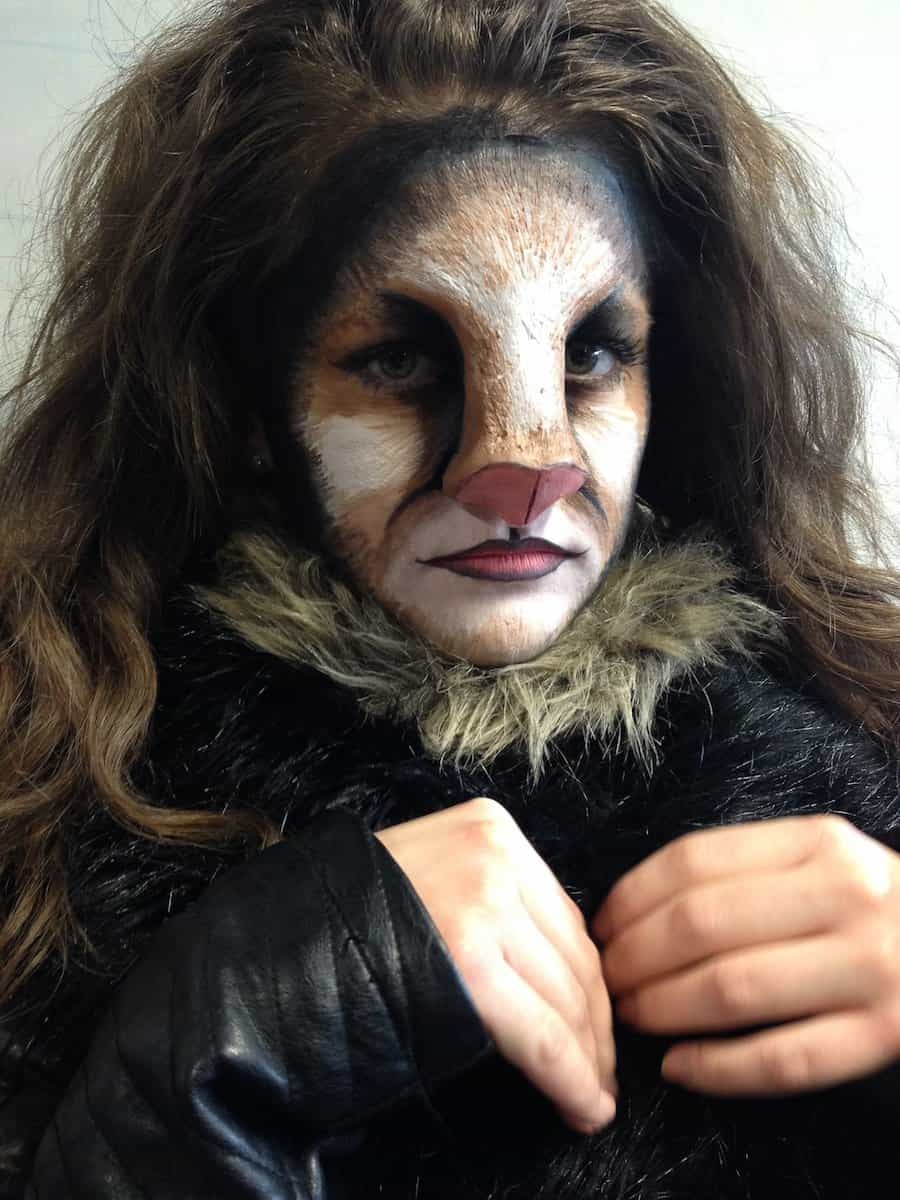 What is the venue like? Will there be lots of stairs? Is the ceremony and reception in the same building?

How much movement do you require?

What are you wearing?

What will the weather be like that day?
All of these elements will come together to create your final look. Once you have your final look put together, you can switch your focus to the wedding party. Since they will be standing beside you and in front of everyone, it is very important that they match your theme.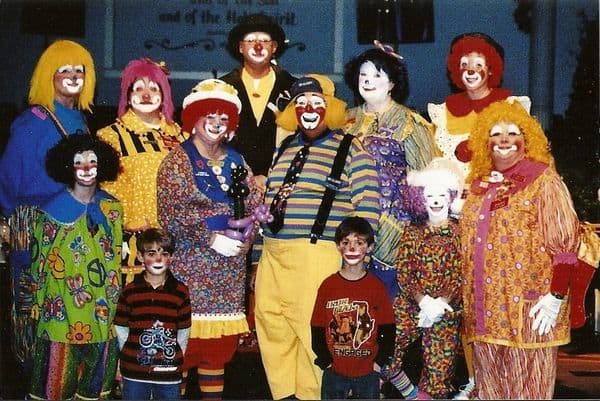 If you have chosen to design your look after a character, you may consider designing the wedding party after your character's friends and family to help deepen and solidify the theme. Try to keep the wedding party as small as possible and less elaborate than your look in order to keep planning time and time to get ready down, not to mention keep all eyes on you.
#3 – Do it Yourself vs. Professional
Now that you have a clear theme and your looks are thoroughly designed and thought out, all you have left to decide is if you will do it all yourself or hire a professional make up artist. Below I have outlined a few pros and cons for both options.
Do it yourself Pros:
Save money on professional costs

Can take as much time as needed

More time for practice
Do it yourself Cons:
Less effective techniques

Less access to professional products

More stress the day of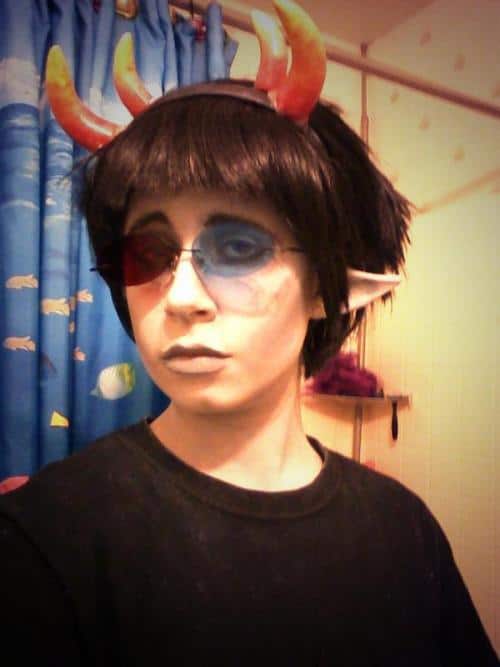 Professional Pros:
P

rofessional products

Saves time and stress

Can help plan your look and guide your direction
Professional Cons:
May take a while to find the right artist

Can be pricey

Small chance they will not show up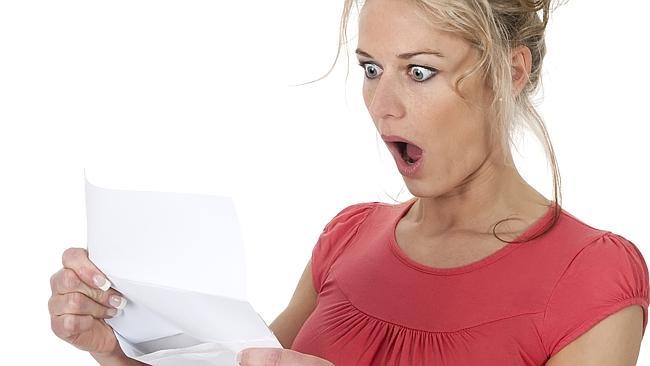 Cosplay Wedding Makeup – Final Thoughts
In closing, no matter what you and your partner decide on for your wedding there are no wrong answers…well, except if you screw up the make-up. Aside from that one small (huge) thing, all that matters is that you are both happy with what you plan and have a great night to remember.