TUCSON, AZ – With weddings, its not what to wear, but what color to wear! If you are a future bride like me, whether it be the near, distance or not really a future yet, future, you are always thinking about your wedding; when and where you want to have it, who will be in it, what flowers, what dress and most importantly what colors.
Everyone knows the bride will be in white come wedding day, but what the bridesmaids, groom and groomsmen will be in is a very calculated decision made by the bride.
Everything needs to match! It's just that simple. Picture perfect!
When you're looking back at your wedding photos, sharing them on Facebook or submitting them to be featured in a wedding magazine, brides not only want professional, but they want uniformity and harmony.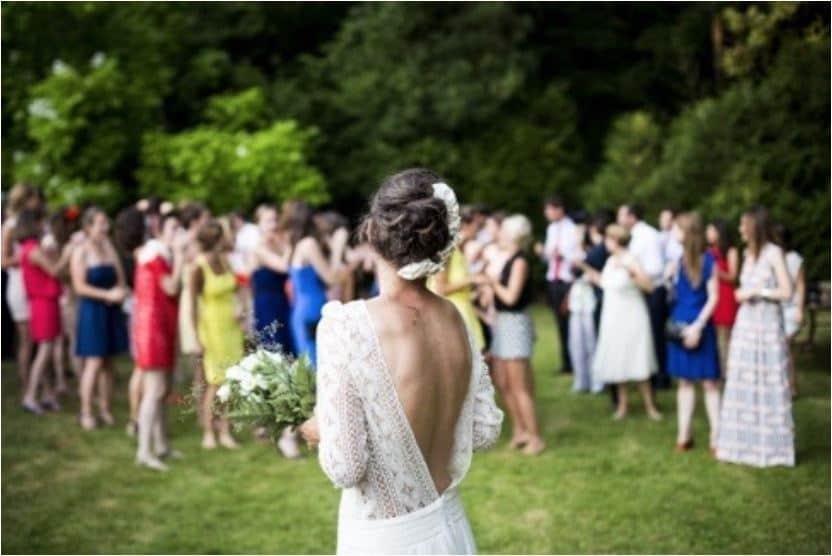 The bride has control of what the wedding party wears, but when it comes to the guest, she only hopes for two things: that no one wears white or a color that sticks out like a sore thumb.
As a guest do you part because I don't think you also want to be that one person in all of the pictures.
Now you may be thinking, not only do I not know what to wear to a wedding, but now I have to worry about the color. Do not fear for there are several easy rules to follow for any wedding you go to.
Rule #1: Do whatever the bride says.
Sometimes that bride will have no problem telling her guests not only the colors acceptable to wear, but also the type of attire. This is the easiest solution for both the bride and her guests.
Rule #2: Go with conservative, classic colors.
Black and navy blue for women are very classy and males in a suit and tie always work. Now if you're attending an outdoor wedding during the day in the middle of summer dress down of course, but the same colors still work.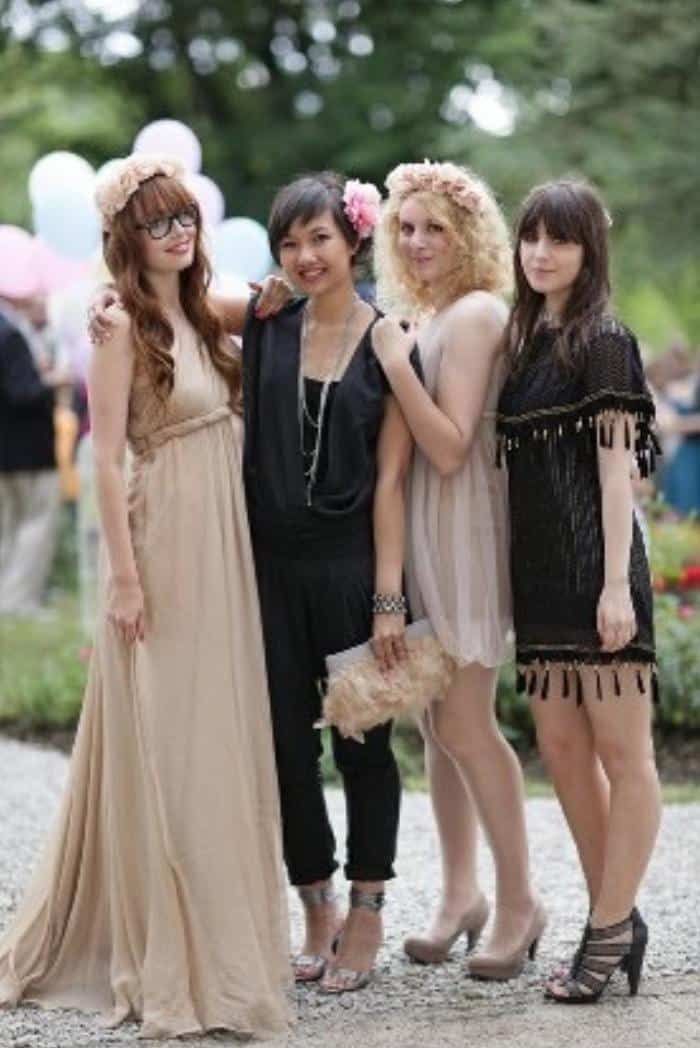 Rule #3: The wedding colors are not necessarily the way to go.
Yes, the bride wants everyone to look uniformed, but if you're not in the wedding party then don't dress like it unless you are given the okay. With that being said if the wedding color is light blue do not show up in bright orange. I'm willing to bet you'll be the only one in that color.
Rule #4: What you wear in Vegas stays in Vegas
Unless the wedding is Vegas themed, you are not going to club, to a party or concert. Leave the glitter, sparkles and neon at home. You are not supposed to be the center of attention and they already have a disco ball for the dance floor.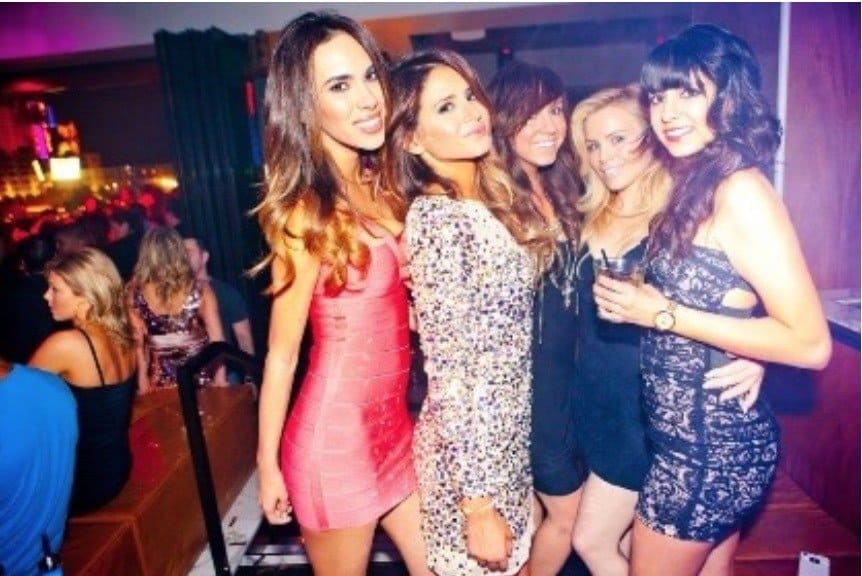 Rule #5: Red
If it is the wedding color then you are safe, but if it's not then you either have to be the cousin that doesn't care what people think about her or have plans later.
Finally, we all know the next rule, but it has been expanded.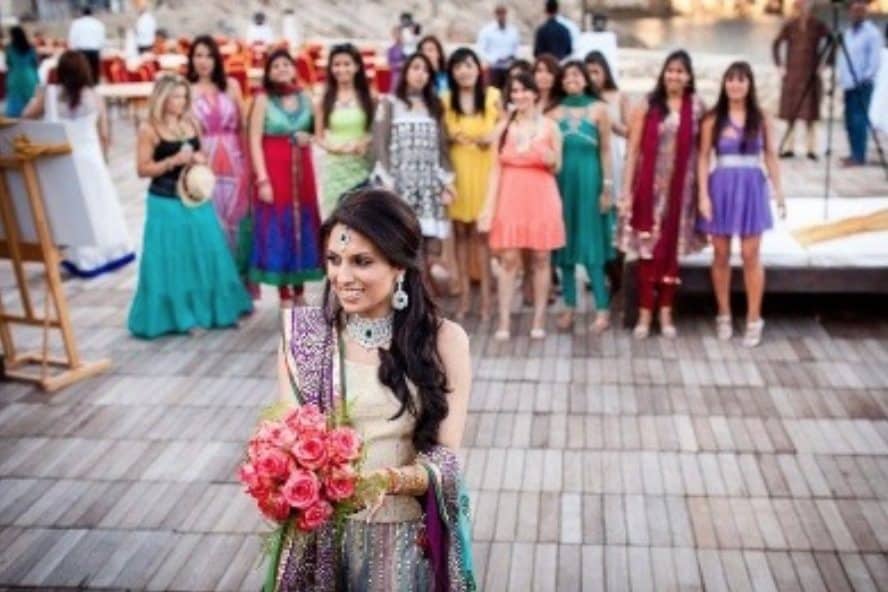 Rule #6: No White…or any color close to white.
This includes Ivory, Champaign, Cream or anything when you look at it and ask yourself "is this white." We'll all have our day to wear white so wait your turn.
These six rules are general and can be used for almost any wedding that you attend. Make sure to also pay attention to location, time of day, and time of the year because that will help you dictate the type of attire you wear.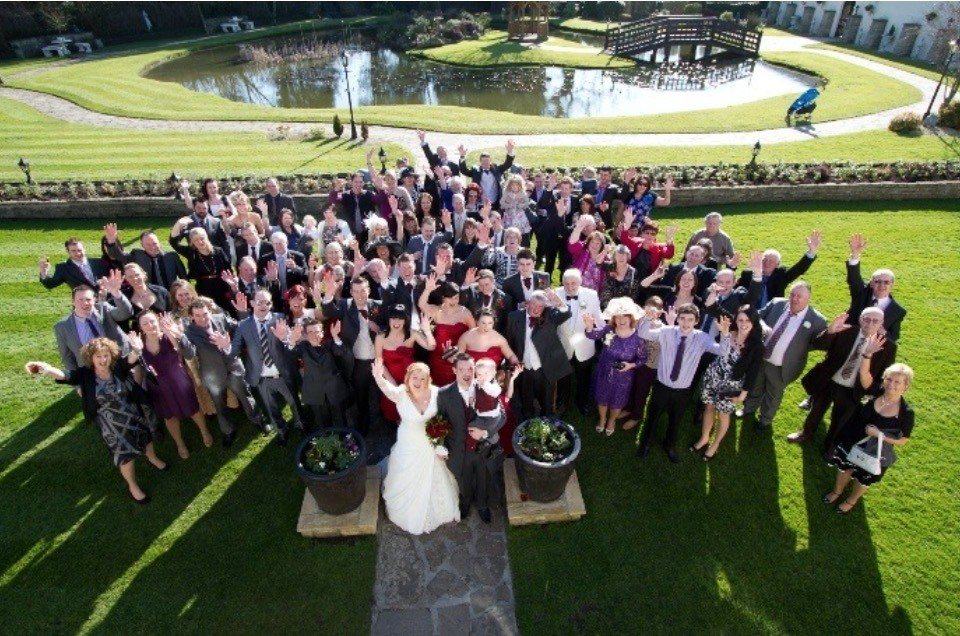 Now as a side note, if you are a lucky guest and are invited to a themed or cultural wedding, ignore all the rules above. Do your research, learn about the culture or theme, and then go all out. Nothing says I support your union more than very thought out outfit and a toaster.
Your goal should always be to look nice, be subtle and be comfortable. At the end of the day, yes the wedding is for the couple, but they invited you because they want to celebrate with you, so enjoy yourself and have fun!