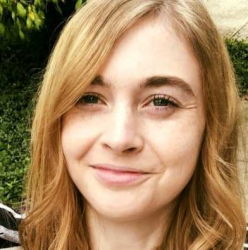 Latest posts by Erin Jamieson
(see all)
Changing your name is a tradition after getting married for most women. Although there is now a movement for deciding to either keep their surname or opt for a hyphenated version, the majority of women do still change their name–but it can be a big hassle.
Changing your name when you get married costs money, requires paperwork and planning, and can take a long time to process. But now, couples who are impatient and have less time to schedule or plan can get this process done with much more ease for a low cost.
And it all can be done with the click of a mouse–made possible with services like Hitchswitch and Missnowmrs.
What is the usual process for changing your surname?
Changing your surname requires more planning than you might think, so much so that there are many guides available for an entire step by step process. In fact, the traditional way involves five steps, all of which must be executed carefully and in advance.
Obtain a Marriage License: This, of course, if a step you need to do anyone to be officially married in the legal sense. How you obtain your marriage license varies state by state. When you apply for a marriage license in any state, however, you will need forms of identification. Plan on bringing a current photo ID such as a driver's license or passport; and proof or citizenship and or residence. You'll need to check specific requirements for your state. A marriage license must be signed in front of a clerk and can be completed in city halls, town offices, and courthouses. Some states have waiting periods; you also have to provide full records if you have been married before, include the finalization date of any divorces. And different states have interesting quirks. Montana, for example, still requires couples to get a blood test before having their marriage license issued.
Change your License at the DMV: You must have your driver's license changed at the DMV in order to reflect you or your spouses' married name. This is a fairly simple process, so long as you provide all of the documents required of you, which typically overlap with the ones you'd need for obtaining a marriage license in the first place. Be sure to check your specific DMV for requirements.
Request a Name Change for your Social Security Card: Your social security card must reflect your legal name. This has to be done to be in compliance and is a very important step. While you'll retain your number, you did have to file a formal application to register the name change. For many states, this may have to be done in person, though a few states now have online services as well.
Notify Anyone that Needs to Know: This is perhaps the most overwhelming of steps that go into changing your name. In addition to making changes to your social security card and driver's license, you need to notify any regular physicians, voting registration, insurance companies, and your bank. For your bank, you will have to go to a location and present your marriage license and a form of identification. You'll also need to decide if you will have any joint accounts.
How long does it take to have a name change processed?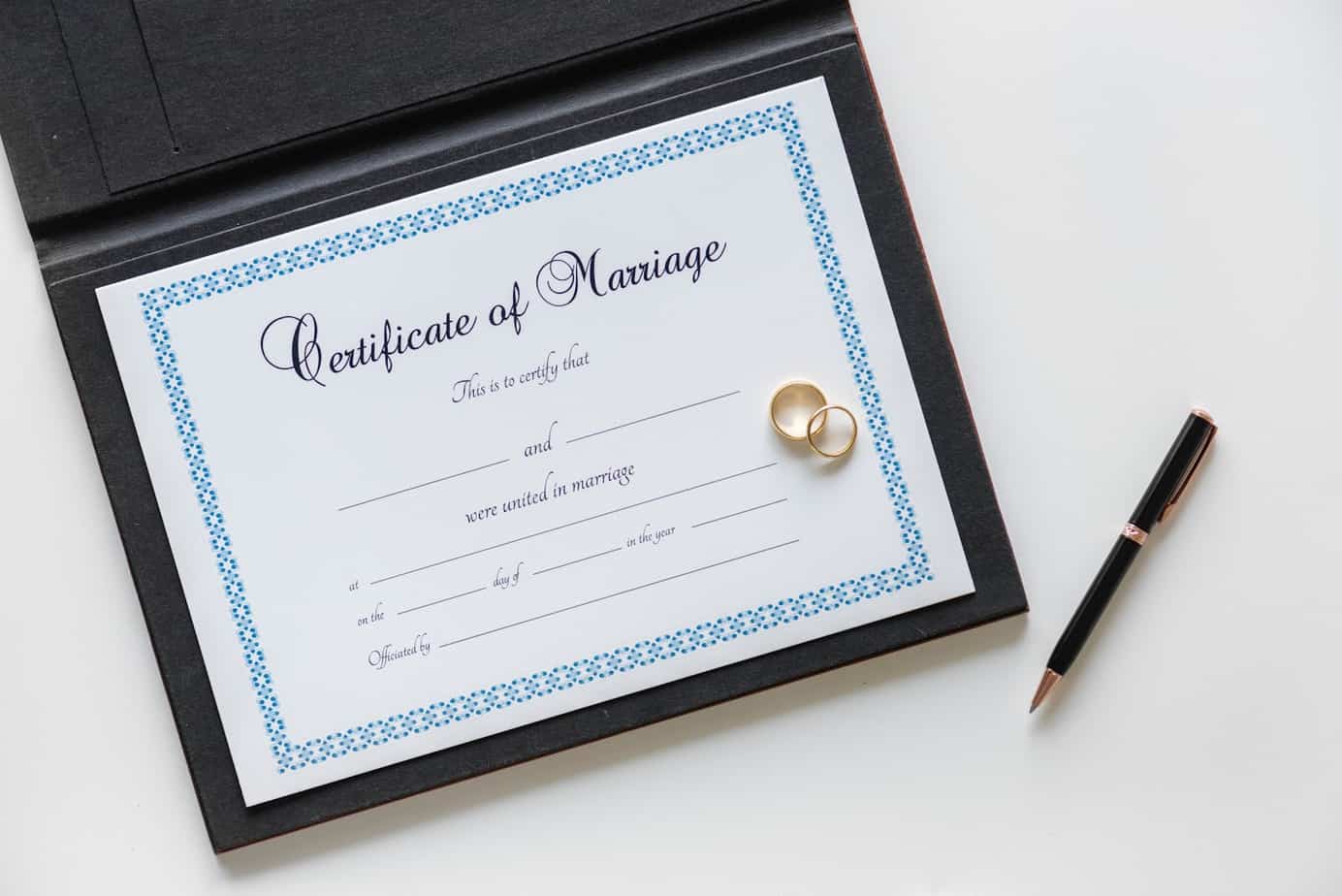 If those steps seem a tad daunting, consider this: the actual process of having your name legally changed does take some time. In addition to any waiting periods required by the specific state, you can expect to wait at very least a day, though in some cases it can take up to six months to take effect. The normal time period the tradition way, however, is about six to eight weeks–so that's a lot of time to wait for some people. Again, it will depend on the state, circumstances, and how long the processing itself takes, which can vary depending on different factors.
How much does processing for a name change usually cost?
A name change usually costs a few hundred dollars total to process everything. Keep in mind this includes filing fees, as well as individual processing fees for sensitive documents like your birth certificate. Fees do vary by state.
Is there a quicker way to get your name changed?
In fact, yes. There is a quicker and arguably more efficient way to get your name changed, but you have to go online to do. Services like Hitchswitch and Missnowmrs offer to help you get your name legally changed without going through the often lengthy and cumbersome multistep traditional process.
How do online name change services work? And are there any disadvantages?
In general, online name change services asks you to fill out information in a centralized location and also gives you online access to your paperwork. The idea is that you can get most of these steps done in one place, and much of the extra paperwork and processing is streamlined. You will still require formal identification and documentation, and you'll also be required to have forms mailed, or can often have them mailed on your behalf.
The basic idea behind this kind of service is that, ostensibly, it helps prevent you from forgetting steps and makes the process easier and more accessible. That's especially beneficial if you have a lot on your plate or a packed schedule.
There are, however potentially some disadvantages. For one, these services, of course, do cost money, anywhere from thirty to one hundred dollars or more for using the service itself. Getting your name changed wis already expensive and while the lower end may not seem like much, it can add up as you are planning a wedding.
There's also always concerns about security: you need to check that the services do not store personal and or sensitive information and also make sure it's a reputable company. Even then, things can happen.
Is using an online service for name changes right for me?
Ultimately, we can't say with certainty what is the best solution for you. While there are some disadvantages, using an online service to process your name change tends to be more timely and efficient, plus you're far less likely to miss a vital step. Those are some clear advantages, especially if you are in the midst and planning and preparing for a wedding.
Think of these services as a wedding planner for your wedding: while not a necessity, with an extra fee you can be more organized, stress less, and be more likely to get everything accomplished if you need to. And by selecting a decent company who can mitigate the downsides to using such a service.
Today, we'll be looking at two companies and provide a little glimpse of what they stack up compared. Hitchswitch and Missnowmrs are both popular online name change services, but which one is the better option?
How does the cost compare between Hitchswitch and Missnowmrs?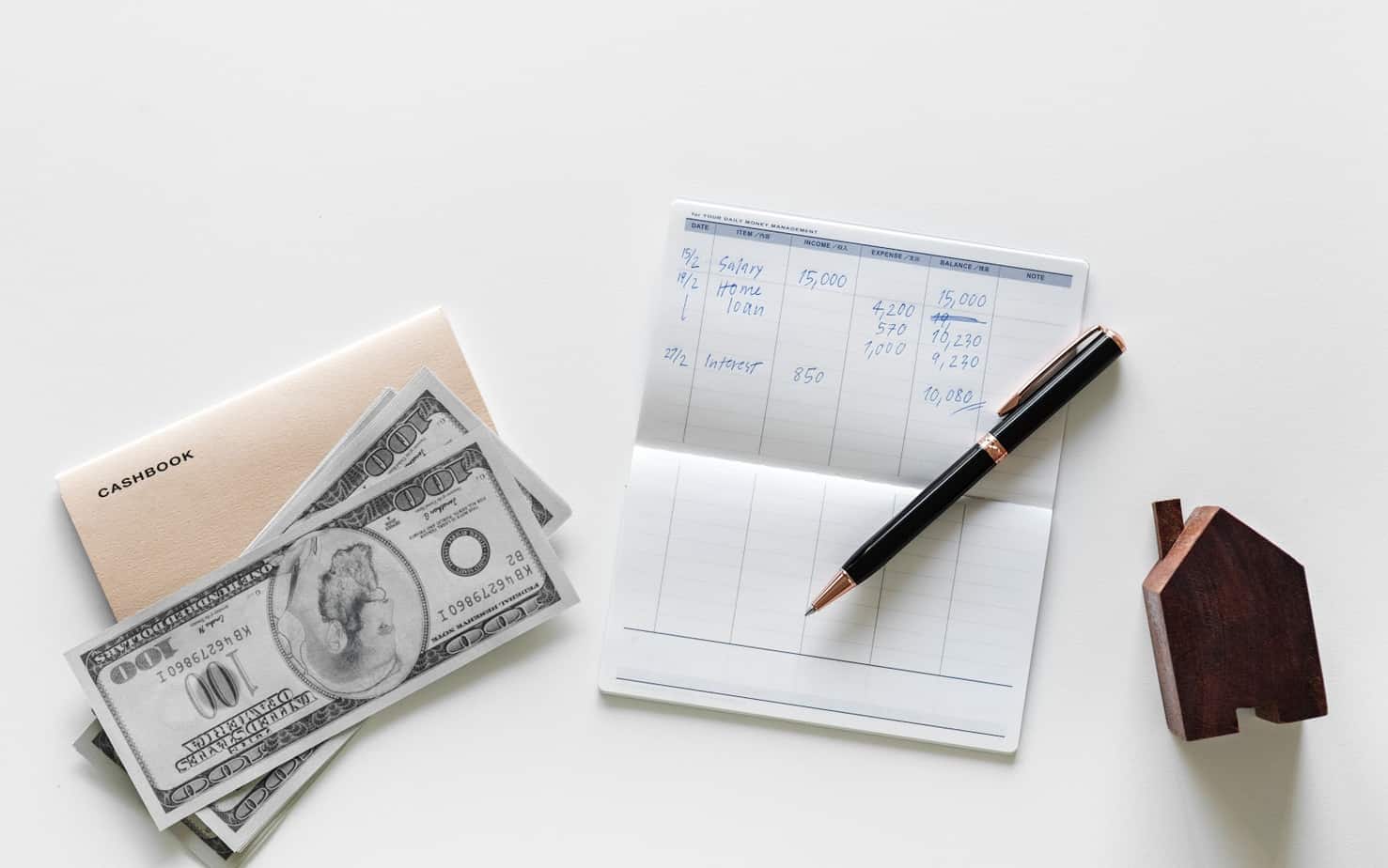 Of course, most couples will be concerned with a difference in cost between the two services. But keep in mind, it's also important to understand what services you're getting at that price point.
Hitchswitch offers three plans. The lowest cost just shy of thirty dollars and allows you to easily change your name and print documents at home. The seventy dollar plan delivers auto-filled paperwork to your door, as well as prepaid envelopes. For ninety dollars, you can opt for the platinum service, which also gives you a printed passport photo and printed name concierge. No matter the plan, you'll have online access to your paperwork.

Missnowmrs offers two price plans, at competing prices. The basic thirty dollar plan provides you generated forms that your print at home, while the seventy dollar plan also provides printed envelopes, paid postage and a UPSP tracking number.
When it comes to price, there is almost no distinction between the two services. While Hitchswitch does offer a premium plan, the added services are minute are likely not worth it. Compared against each other, there is little difference between what the two services have to offer.
Is Hitchswitch or Missnowmrs easier than the other to use?
Both Hitchswitch and Missnowmrs claim to be easy to use and to save your hours of time in the process. Let's take a look at how each process compares. For the fairest comparison, we'll just look at the most basic steps at the most basic plan option.
Hitchswitch is a process that consists of three essential steps. First, you fill out basic information and submit, a process which is said to take only three minutes. From there, you'll receive all the information and documentation to change for a number of essentially legal documents (more on this later). When you receive the forms, you add your social security number and then mail them for an official name change.

Missnowmrs also requires just three main steps in order to have your name change processed. You'll be asked to answer a questionnaire, then recieve auto completed forms based on your answers. These official forms should be printed, proofread, and mailed by you.
Like the price point, there is next to no distinction as to the process that you go through in order to change your name.
What do these services offer name changes for?
Both Hitchswitch and Missnowmrs offer name change services for important official documents, including social security, driver's license, US Passport, and voter registration, as well as filing with the IRS. However, Hitchswitch also offers services for other name change needs, including credit cards. So in this case, Hitchswitch offers just a little bit more.
Do you have to provide your social security number?
While you will ultimately have to provide your social security number for official processing, both Hitchswitch and Missnowmrs offer options where you supply it yourself on printed forms–that way you can keep your social security number private from both of them.
Do these services work for anyone on a visa or with a green card?
It appears that, at this time, neither Missnowmrs nor Hitchswitch are intended for use by anyone on a student or work visa. However, green card holders can use Hitchswitch. The only catch is that your name must first be updated on the green card itself.
How secure is Hitch switch compared to Missnowmrs?
Missnowmrs uses Secure Socket Layer technology and stores your unique login credentials in an encrypted format. You can also opt out of providing any information you do not feel comfortable giving and instead fill out it by print yourself. Hitchswitch also uses Secure Socket Layer technology for your login credentials and has a twenty-four seven cyber security monitoring system. In addition, Hitchswitch explicitly says it does not collect or store any sensitive information; instead, Hitchswitch has you submit you that information–such as your passport number and social security number–yourself. Although Missnowmrs does have some decent safeguards, Hitchswitch goes a step further when it comes to protecting your data and is more straightforward about their policies.
How quickly can my information be processed?
Hitchswitch tells you that it will take about three to five business days to have your information and forms shipped to you, while Missnowmrs does not clearly specify. However, shipping times could easily vary for both, and arguably both will likely be much quicker than were you to not use a service online.
Can you use these services to change your first name as well?
In short, no. Neither Missnowmrs nor Hitchswitch will allow you to change your name, in part because there is a separate legal process to change your first name. In order to change your first name, you do go through a similar process but it must be done separately. Missnowmrs will permit you to change your last name, while Hitchswitch also allows you to change your middle name.
What do reviews have to say about Hitchswitch, compared to Missnowmrs?
Missnowmrs earned a four out of five-star rating on Weddingwire, based upon over three hundred and sixty customer reviews. Customers raved about how easy and fast the process was, and said it took a lot of stress out of planning for a wedding and all that goes along with that planning. Less satisfied customers felt that, while the service did as expected, it was not worth the overall cost, claiming they could do the same things for themselves at no fee. Many felt that it was not a necessity; a few customers did run into some miscommunication about certain forms, although this did not appear to be the typical experience.
In comparison, Hitchswitch reviews were available on The Knot, where the company earned an average four out of five-star rating as well, though with less–just over one hundred and fifty-reviews. Customers were pleased with the time it saved them, and the overall service provided. There were, however, also less positive reviews. Some customers cited unnecessary paperwork, which is a good point of distinction because Missnowmrs allows you to skip any paperwork you are not interested in. There were also incidents of general confusion or miscommunication.
Overall, while both companies averaged a similar reputable rating from customers, the complaints were a little more consistent in terms of what was less than desirable from Hitchswitch as compared to Missnowmrs. While most of these complaints were not serious, it does seem like you have some more options with Missnowmrs when it comes to getting only the forms you truly want and need.
Should I select Hitchswitch or Missnowmrs?
Based on all of the criteria we have discussed, from security to services offered, to fees and customer reviews, it's a close call when you compare Hitchswitch vs Missnowmrs. Both clearly have advantages and disadvantages, and both have the potential, should the service go as planned, to save you money and make the process of changing your name far more streamlined so you can enjoy your wedding and wedding planning more.
In terms of overall services offered, Hitchswitch gets the slight edge. Additional steps towards protecting your personal information, more options for name changes, and overall transparency just makes this slightly more of a safe bet, compared with Missnowmrs.
There is one area, however, where Missnowmrs seems to have a clear advantage. If the idea of receiving extra paperwork irritates you, Missnowmrs is a better bet, with more flexibility to select what's useful to you and what's not. While that might not be an issue for some, it is certainly something to keep in mind.
Hitchswitch Reviews vs Missnowmrs Reviews – Final Thoughts
Done well, these services can save you time and headaches. While neither service does everything for you, nor is either service perfect, both Missnowmrs and Hitchswitch offer you a way to get more organized and make sure you get everything you need to get done accomplished for a less stressful wedding planning season.