Latest posts by Jeanette Kierstead
(see all)
This review of the YIPEISHA Sweetheart Beaded Corset Bodice Classic Tulle Wedding Dress will help you make a decision regarding what kind of dress you'll want for your wedding. You could spend thousands of dollars buying a dress that you'll wear for a few magical hours, or you could purchase an inexpensive dress that is still stunningly beautiful and use the extra money to put a down payment on your home. That's how much you can save on your wedding when you don't spend thousands on a dress.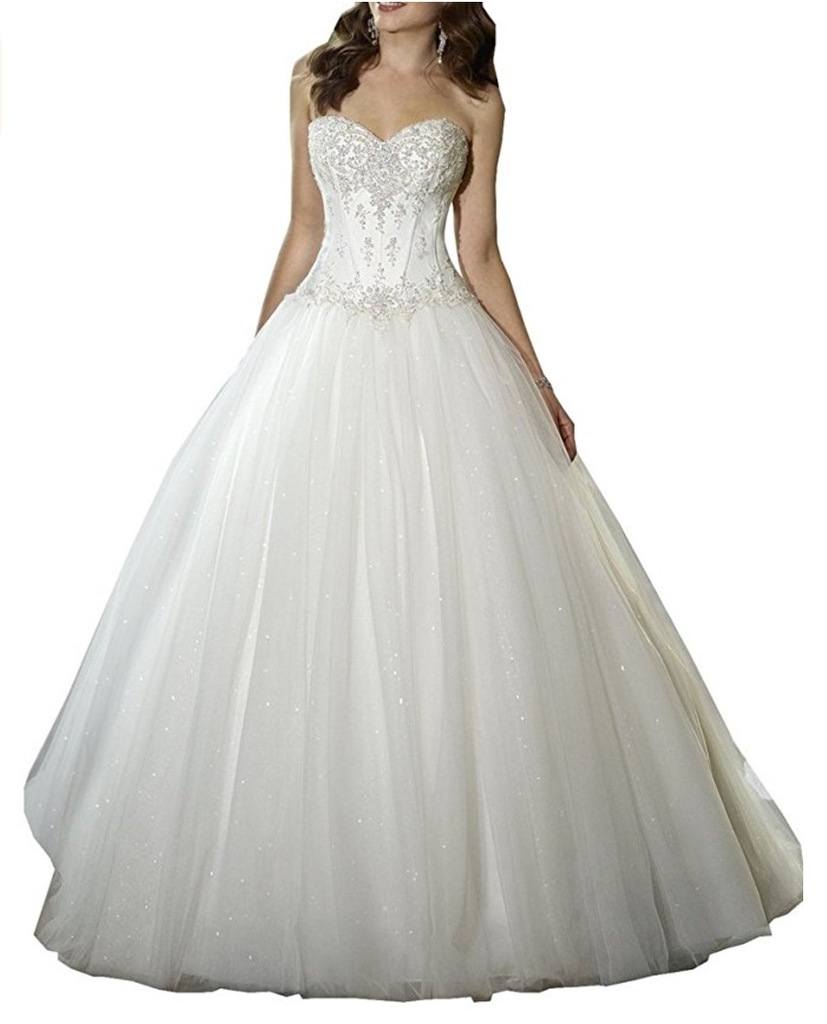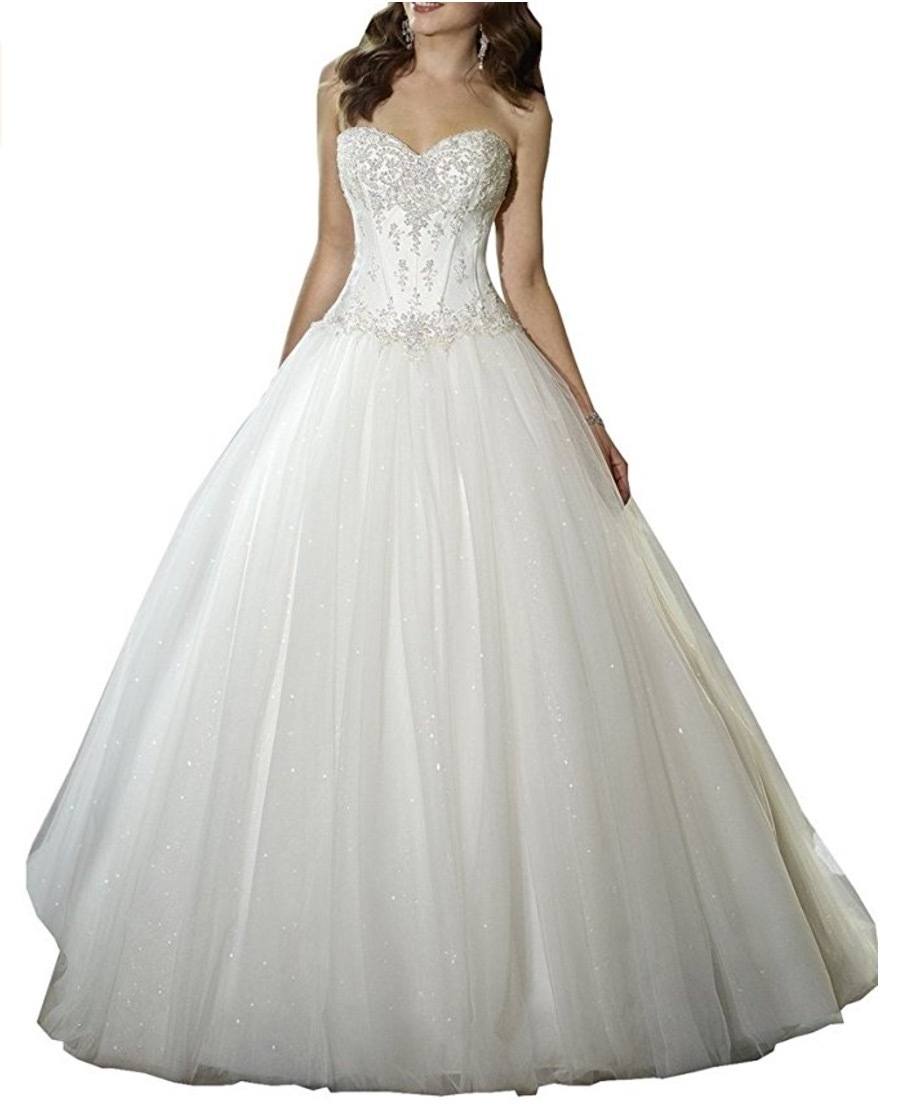 Ordering a Dress Online
It takes a leap of faith to order a dress online unless you have a good idea of whether the dress will be a good fit with great materials. This sweetheart beaded corset dress is made of great materials, so it will never look or feel cheap. You want to feel like a princess on your wedding day, not like you are wearing rags or cheap materials. The key to finding a great wedding dress online is reading the reviews and seeing the pictures of the dress as worn by everyday women.
It doesn't matter if you are a size 6 or a 26, you're going to need alterations when buying any wedding dress. Often, when you head to the bridal boutique, you'll spend thousands on the dress then have to leave it for the alterations while hoping it'll be done in time for the wedding. Many women have worn the YIPEISHA sweetheart classic tulle wedding dress and state that they only had to make minor alterations to the length.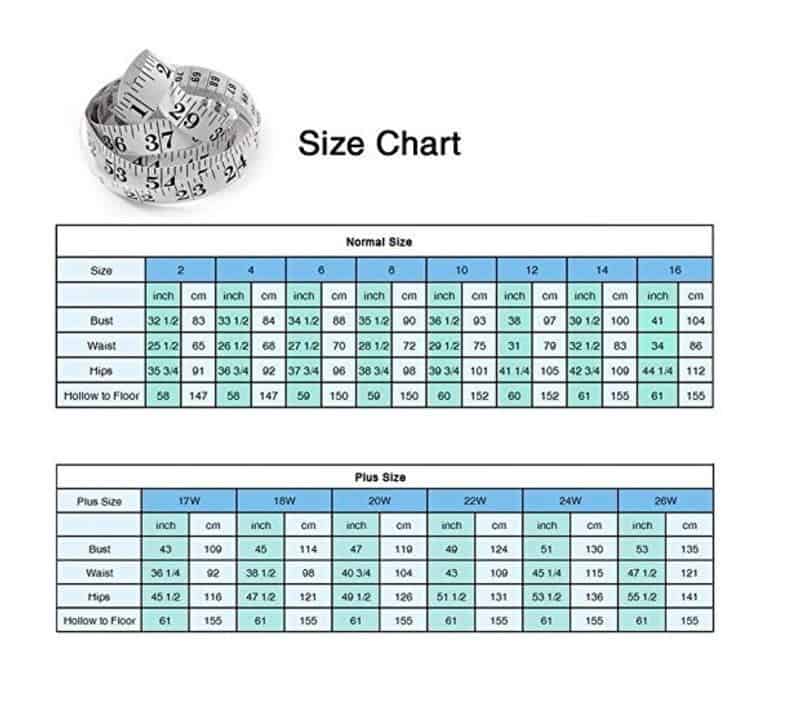 Colors Available
While some wedding dresses are available in a variety of colors for a bride's wedding day, this wedding dress is only available in white. If you're looking for ivory or champagne, you won't find that color with this choice.
Fabrics and Design
The wedding dress comes in two different materials. The full skirt is made of lovely tulle while the bodice of the dress is beaded and corseted with a wonderful satin. The materials are stunning and the dress was lined to create a great silhouette. Some brides add a petticoat to give the bottom more volume while others find that the bottom of the dress had enough volume on its own.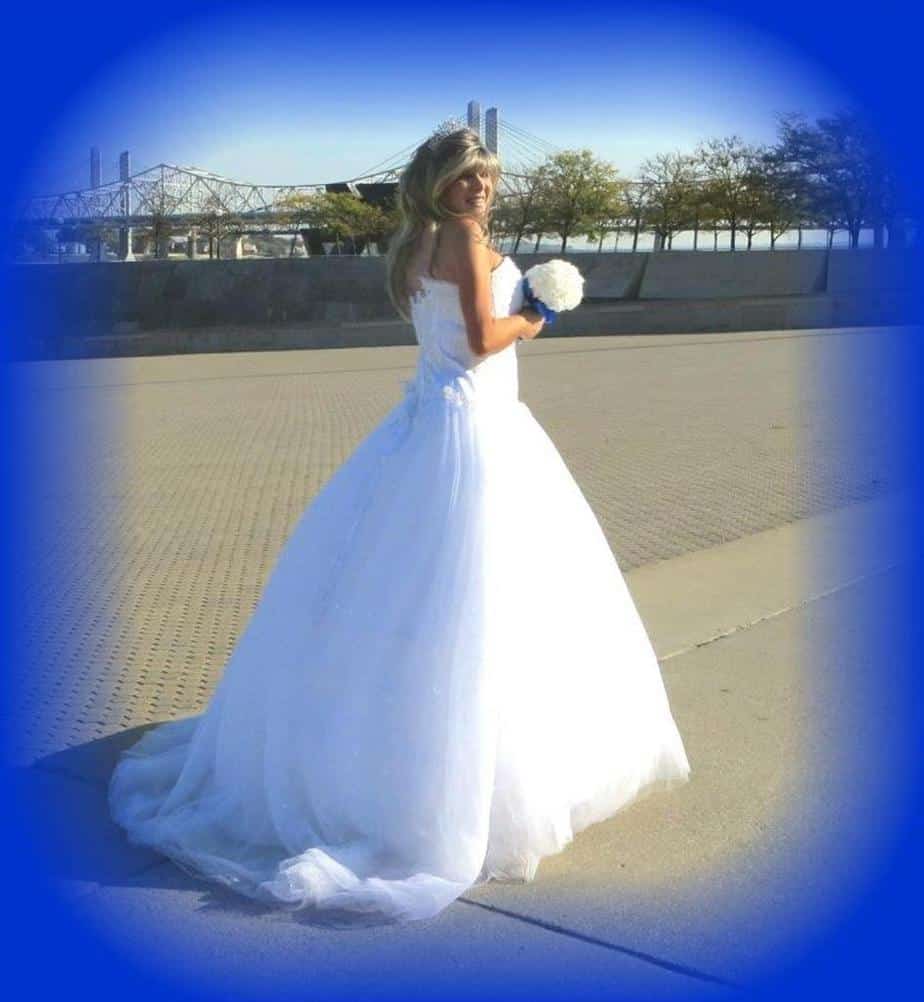 True to Size?
When ordering from an online seller, especially one in another country, the sizing can be a bit confusing. In fact, some sizing runs small, but purchasers of the dress report that the dress runs true to size. This means that if you purchase a size 10, you'll only need to make slight alterations. There's an option to create a custom size when ordering, too. You'll need to provide bust, waist and height measurements. With the corset lace detail in the back, you won't need to make much in the way of waist adjustments if you order the right size.
Kind of Wedding
While some dresses are casual and beachy, this dress is for a more formal type of wedding. If you are getting married in a church or other formal space, this is the perfect dress for that venue. It leaves the shoulders bare, so you can have an updo or simple curls with a beautiful tiara and veil. The dress itself can be paired with all types of hairstyles to create the fairytale look that will make you feel like a princess.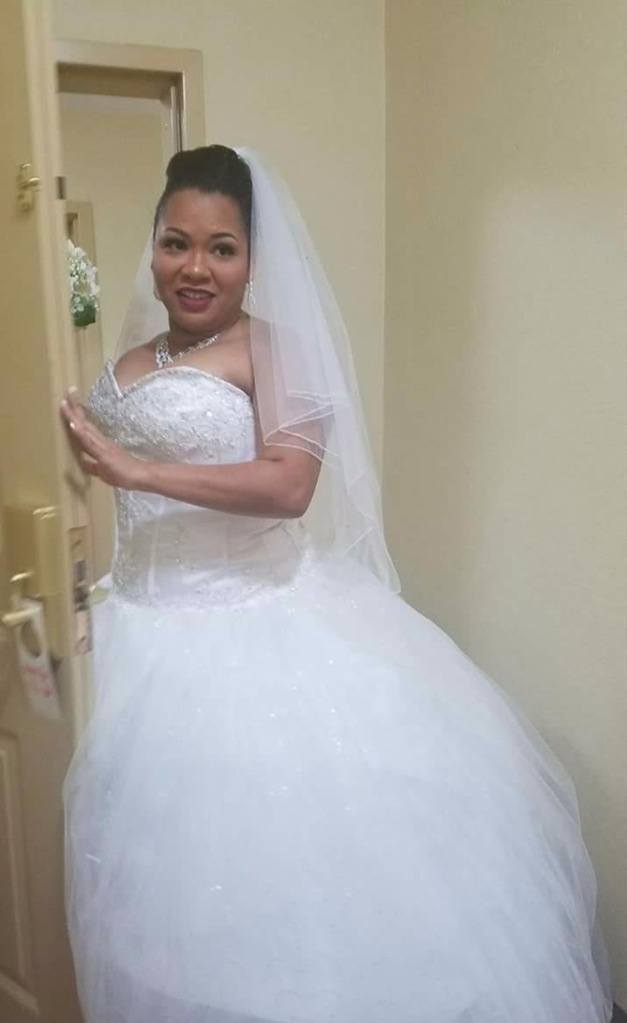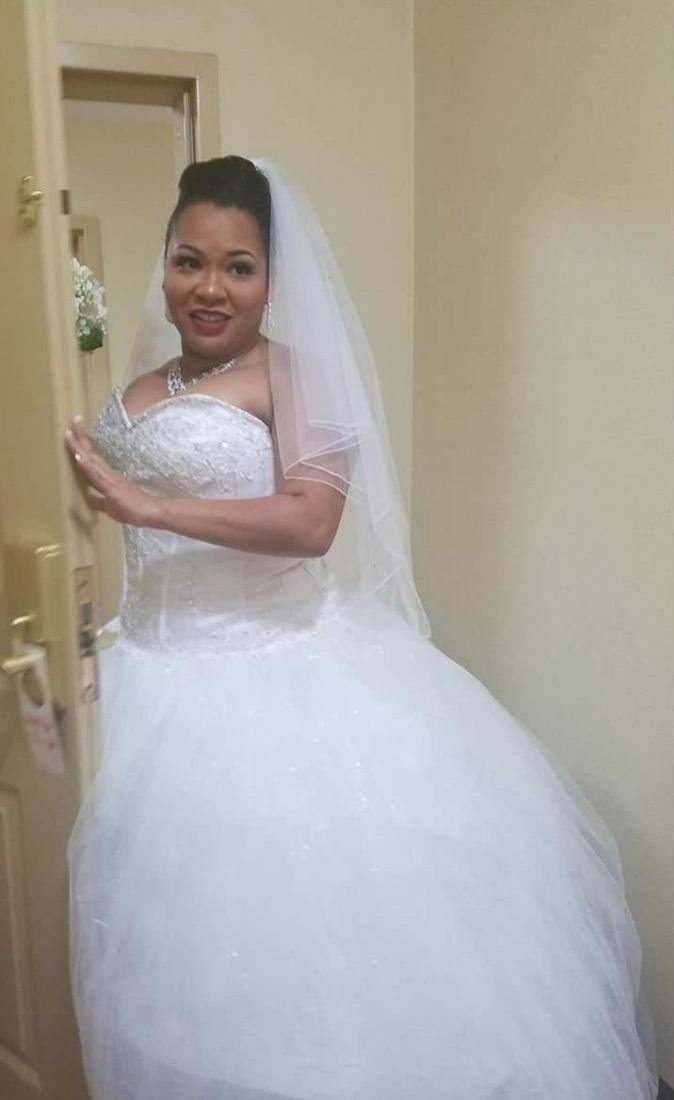 Details of the Dress
This dress has a built-in bra, so you won't have to order one separately. Although, this might alter the size of the dress somewhat. We recommend that you order for your exact bra size then have the dress altered through the waist. You could purchase a size or two larger and have it brought down around the middle and the length if necessary.
The corset detail in the back is a great advantage when ordering a dress online. You can save a lot on the alterations themselves if you use the lace to tighten the back. Make sure that you're checking the size chart provided by YIPEISHA when ordering your dress to ensure that you know exactly how you'll have to have it altered.
Questions and Remarks
How long will it take to get the dress delivered?
You should always give yourself a few weeks for delivery, and a few weeks to have it altered by a professional.
Is the crinoline sold with this dress?
If you need a petticoat, you will have to purchase it separately
The YIPEISHA Sweetheart Beaded Corset Bodice Classic Tulle Wedding Dress is a great alternative to buying a dress that costs thousands, and you won't be sacrificing quality, either. When you order a dress, make sure you're giving yourself enough time to have it fitted perfectly to your frame.
There's no way to order a dress that fits you as if it were custom made unless you provide custom measurements. It's important that you're being realistic about your expectations when ordering a dress online. It can be incredible, if you're buying with a sound plan. Purchase with the bra in mind and have the rest altered by a professional.
Recommended Reads: