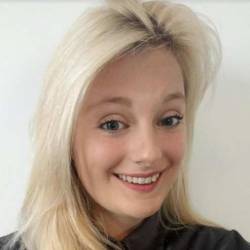 Latest posts by Rosie Greaves
(see all)
If you're looking for the best jewelry appraisal services, you're in the right place! For those who don't know, I'm about to get married in six weeks. So naturally, during this period, I've been hunting around for the right jewelry pieces for my wedding day. During my search, I've come across all kinds of things – jewelry appraisal services being one of them. This led me to wonder, what is this service, and when would you need it?
In short, a jewelry appraisal is a professional examination and analysis of jewelry. An appraiser will construct a report that not only includes the market price of your jewelry, but they'll also provide an assessment of its composition, quality, and condition.
While it's not a legal requirement that the person examining the jewelry is a qualified jewelry appraiser, a certification from a reputable institute such as the National Association of Jewelry Appraisers goes a long way to ensuring your report's authenticity.
People get appraisals for several reasons. For example, appraisals can be used in court proceedings to document monetary assets, for insurance purposes, or as an aid in selling jewelry.
With all that said, I'm listing some of the best appraisers for ensuring your jewelry is valued accurately. In addition, I'll talk about criteria to look out for on your appraisal reports. Then I'll round things off by answering some FAQs about jewelry appraising.
That's a lot to cover, so let's get started!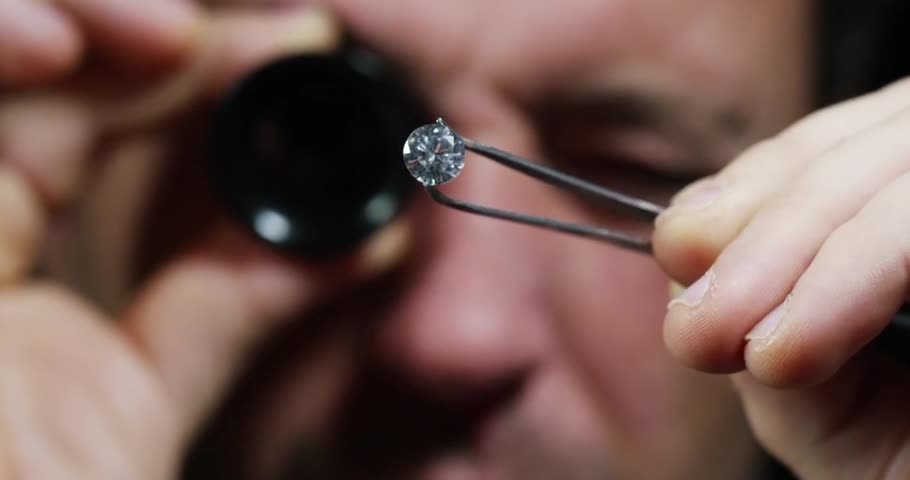 Bottom Line Upfront
Choosing the right appraisal service isn't an easy task. But I've based my top picks on the appraisers' reputation, accreditation, services, and reliability. With that in mind, my top choice for the best online appraisal service is Worthy.com – particularly if you're looking for fast results. Read on for more about how I came to this conclusion.
My Top Pick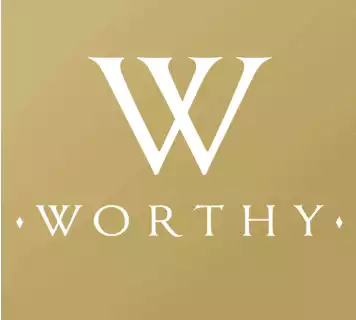 Why I Sell to Worthy
Worthy ensures you get TOP DOLLAR for your diamond ring, with a quick and easy auction process and transparent sale. They handle the messy middle, with a top network of professional diamond buyers. Without this auction format, you likely are selling at 50-60% value...
Get Started Here
We earn a commission if you click this link and make a purchase at no additional cost to you.
My Criteria
First things first, when picking an appraiser, you need to keep in mind what to expect from an appraisal report. As I mentioned in the intro, an appraisal report is a document you receive after the jewelry appraisal is complete. By understanding the nature of this report, you'll get a better feel for the criteria to look out for when choosing an appraiser.
First, you need to know that the value of your jewelry relies heavily on market factors such as the current cost of metals, precious gems, and stones. But, it should also consider the unique quality and condition of the jewelry, such as dimensions, clarity, defects, etc.
However, depending on the purpose of the appraisal, the report's content may differ (more on this in a sec).
Okay, so now I've covered the basics, let's turn our attention to the criteria I've used to identify the best jewelry appraisal services:
Appraisal Cost
Most initial appraisals done by auction houses are free. However, many major auction houses don't disclose their costs when it comes to formal appraisals for insurance or legal purposes.
However, generally speaking, I advise bracing yourself for paying between $50 to $150 per appraisal. With additional charges for specialized services such as gem grading).
Delivery Time
How long does the appraisal take? If you're in a hurry to get your item appraised or have a deadline looming, you need to know how long it will take to get your report. So, for your ease, I've included the average delivery times given by each appraiser.
Credentials
Lastly, is the appraiser reputable? Sending off your prized possessions for an appraisal is a risky business. Scams aren't uncommon in this field. So, for this reason, I've also looked into each appraiser's credentials.
Different Types of Jewelry Appraisals
As I just said, there are several reasons to get a jewelry appraisal. So to provide some context, I've listed the most popular kinds of jewelry appraisal services:
Fair Market Value Appraisal
A fair market value or FMV appraisal gives you a price for your jewelry based on how much it would sell on the open market based on its current condition. Typically, this appraisal occurs when neither the buyer nor seller is compelled by time or need when someone wants to sell their jewelry, donate or auction it.
Insurance Appraisal
An insurance appraisal looks at how much it would cost to replace the jewelry with another piece (regardless of condition). As a result, the jewelry's value will more closely reflect the current retail price of the piece.
When the appraisal is complete, the appraiser will provide a report with the cost of replacing your jewelry. This figure comes in two forms:
The agreed value of your jewelry

The cash value of your jewelry
The agreed value is based on what your jewelry is worth if it was to be purchased brand new.
Whereas the cash value reflects market depreciation. For instance, it considers defects or loss of quality to provide a price closer to actual worth.
The value the insurance provider ultimately covers depends on your policy.
Liquidation Value Appraisal (Wholesale Value)
Liquidation value or LV is the price you would get if you tried to sell your jewelry based on its salvage or wholesale value. Rather than looking at the jewelry as a whole, LV is more interested in the individual value of parts, such as the gems, settings, and other valuable fixtures, at the prices wholesalers, would sell them at.
The difference between the retail and wholesale value is significant. For example, wholesale parts like gold, diamonds, and gems are priced much lower than their retail value. This is because retailers include labor and other factors when pricing their jewelry.
LV appraisals are most commonly used when jewelry needs to be valued quickly. Often in divorce proceedings or when trying to settle the value of an estate. Here the goal is to release or liquify asset values as promptly as possible.
When employing an appraiser, be clear about which type of appraisal you want. So, with all these points in mind, let's take a closer look at the jewelry appraisal services I think you should consider:
Sotheby's is one of the largest antiques, jewelry, and collectibles brokers. In addition, they're a well-established jewelry appraiser and auction service both in the US and worldwide.
I like that they offer appraisals for all kinds of purposes, including:
Liquidation

Insurance

Fair market value
You can access their free online service for jewelry evaluation directly from your phone or desktop. First, they ask for pictures and basic information about the jewelry. Then they provide a preliminary estimation of the value. You can generally expect an estimate within five to seven business days.
They estimate the preliminary value based on the jewelry's condition, materials, and dimensions to give you an idea of how much the piece might sell at auction (FMV appraisal). But, since this appraisal is based on your pictures alone, it's only a rough estimate.
Suppose you intend to sell or want a more comprehensive report. In that case, you'll need to send the jewelry directly to Sotheby's for a more formal evaluation.
You have to contact their team directly to get a formal evaluation for insurance, legal, or liquidation purposes. In such cases, the assessment can still be carried out online. Still, an additional price for this service varies depending on the item. You'll have to inquire about this price as they don't disclose it. However, Sotheby's states they charge up to 25% for bringing jewelry to the auction. But, this percentage fluctuates depending on the jewelry's value, and you may also have to pay other costs such as taxes and resale rights.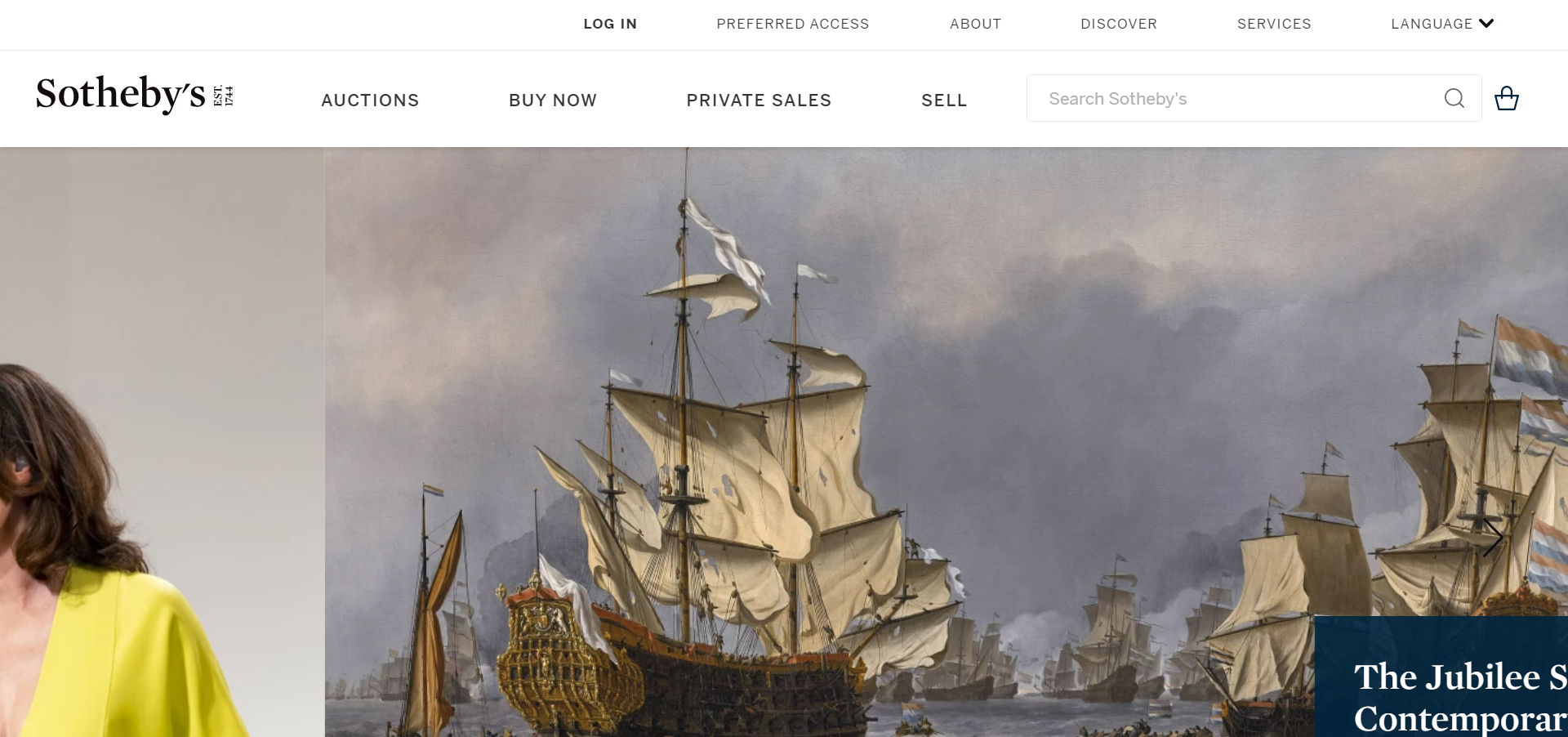 Pros
Sotheby's is a reputable, expert, and established appraiser

They offer a wide range of appraisal options

I like that they offer a free initial appraisal report

I also like that Sotheby's charges a lower auction premium than Bonhams
Cons
Sotheby's charges additional costs for their insurance and liquidation appraisals

There are also extra fees for selling through Sotheby's auction
Best for
All in all, I think Sotheby's is your best bet if you're looking to have high-valued jewelry appraised because you intend to sell it at auction.
Bonhams is another reputable auction house that also offers jewelry appraisal services. They are one of the world's oldest and biggest auctioneers, with sites in the US and beyond. They provide complimentary appraisals if you're looking for a rough idea of the kind of sales price to expect from your piece (FMV). You can access this service online or via appointment by filling out some basic details about your jewelry and sending a photo.
However, if you need a formal appraisal for:
Insurance

Liquidation

Tax
…Then you'll have to book an appointment with Bonhams' valuations department. This service is also free, but a formal report will likely come at an additional cost, and this price isn't disclosed. At this point, I think it's worth noting: if you don't live near one of their stores, you can sometimes access this service remotely. So, if that could benefit you, it's worth reaching out to them to see if that could be an option.
Suppose you intend to sell via Bonhams' auction, depending on the value of your item. In that case, they charge a commission of up to 27.5%. That's in addition to the state's sales and tax costs, which usually range between 2.9 and 5.25%).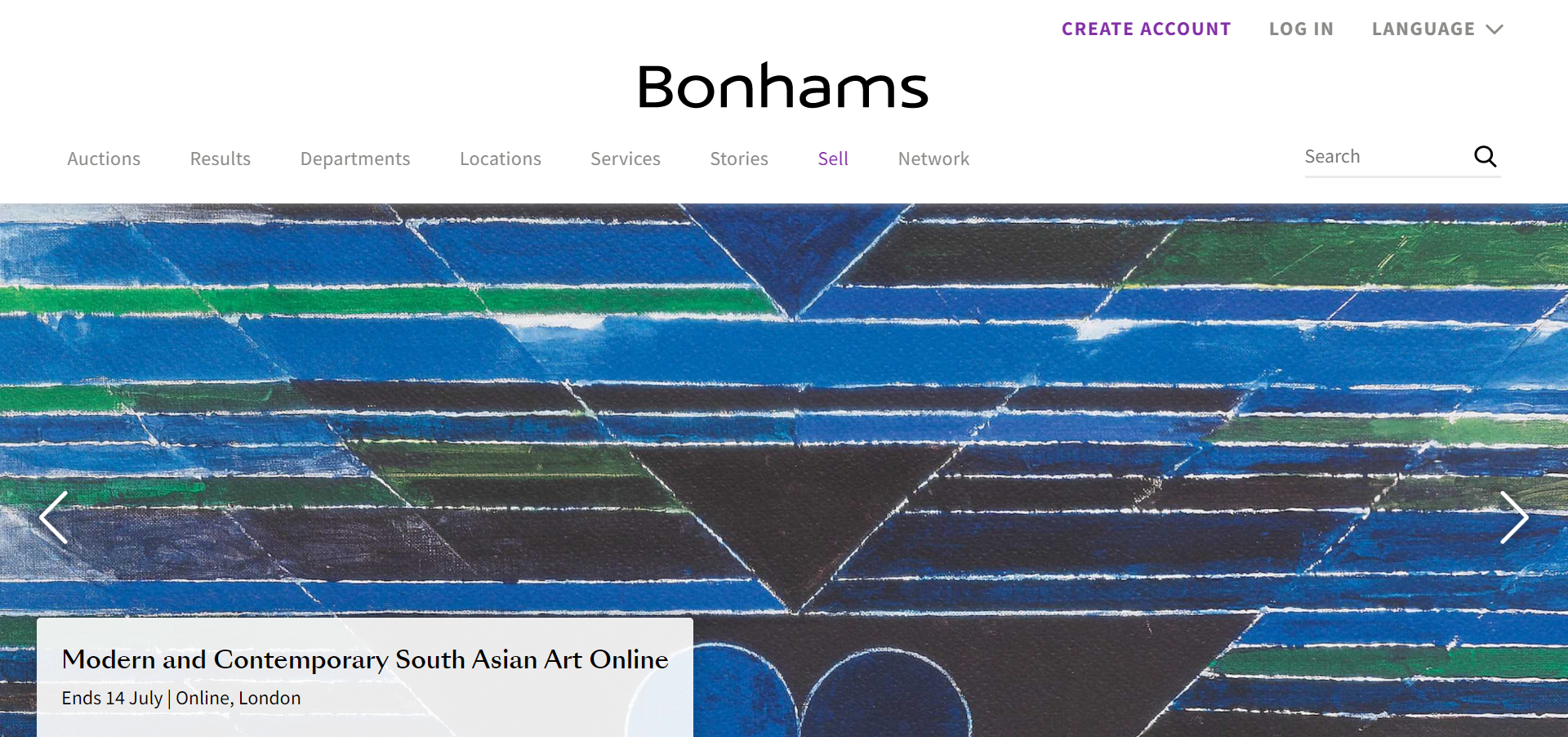 Pros
Bonhams is one of the world's most reputable jewelry appraisal services.

I like that you get access to their expert on-site appraisers.

Bonhams offers a broad range of appraisal services.

You don't have to sell your jewelry to have it appraised.
Cons
Bonhams doesn't disclose its fees for formal appraisals.

I think the premiums they charge on their auction services are pretty steep.

I'm not a fan that I couldn't find out how long their appraisals take- they certainly don't make this evident on the website. (On

Trustpilot

, some users claimed they didn't receive an appraisal for four months!)
Best for
I think Bonhams is a good choice if you're looking to check the value of your jewelry without conditions. However, if you plan to sell with them, it's best for high-tiered items because you're still likely to earn a decent wad of cash even with the commission they take.
Christie's is another historic and well-established auction house that offers online jewelry appraisal services. They're renowned worldwide for dealing in luxury items. You can submit your jewelry for FMV appraisal via their online service, email, or in person.
With the online service, you simply go to their website and fill in your details via an online form. Alternatively, you'll need to email or contact your nearest Christie's.
The appraisal is free of charge, and you have no obligation to sell with Christie's. I also love that they offer appraisals across more than 80 different fields, so you're sure to find a service that meets your needs! These include:
Insurance

Liquidation

Taxes

Donation
And, of course, many more…
You can expect the initial appraisal report to return within three to four weeks.
However, for formal appraisals, Christie's charges an undisclosed fee. They also charge a commission for bringing items to the auction of up to 26% and another 2% for performance fees.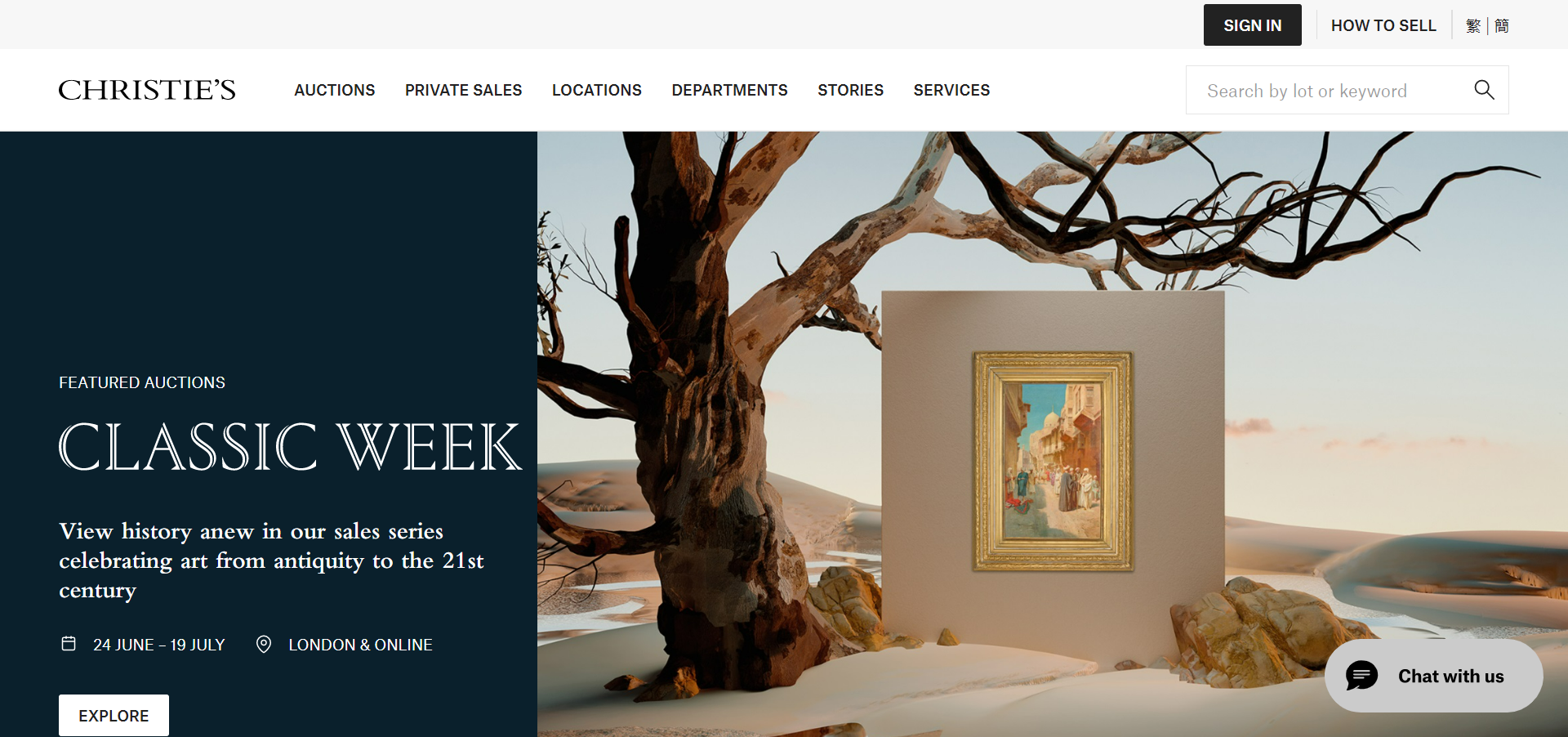 Pros
I love the vast range of appraisal options.

You get a free initial estimate.

I like that they consider an extensive range of value factors such as history, geographical province, and designer in their initial appraisal.
Cons
Compared to some of the other services I've listed here, their auction prices sit on the steeper end of the spectrum.

Their delivery times also seem a tad longer.
Best for
I think Christie's is a good choice if you need a specific, more niche jewelry appraisal. For instance, for estate planning, gift taxes, loan collateral, and charitable donations.
J&M Jewelry is a rising online jewelry retailer. They're a US-based business that services the private and wholesale market. Their team is made up of manufacturers, designers, and gem experts. They're also members of the Jewelers Board of Trade – which frequently monitors their practice for quality assurance. At this point, I think it's worth pointing out that it's the only appraiser on my list to boast this membership!
You can have your jewelry appraised by them by appointment or via their online service. They mainly specialize in appraisals for insurance purposes. They will ask for photos, details, and an estimated market price to help them with their valuation.
I love that you usually receive your appraisal report in less than 48 hours. That's pretty speedy! The report includes how much it would be to replace, repair, and cover your jewelry. In addition, they work directly with several insurance firms to help ensure accurate appraisal reports for insurance purposes.
Their fees are based per item:
Initial appraisal cost per item – $150

Re-appraisal cost per item – $50
J&M also offers laboratory gem grading, design, and repair services. However, because they're primarily a manufacturer and wholesaler, they don't sell or auction jewelry.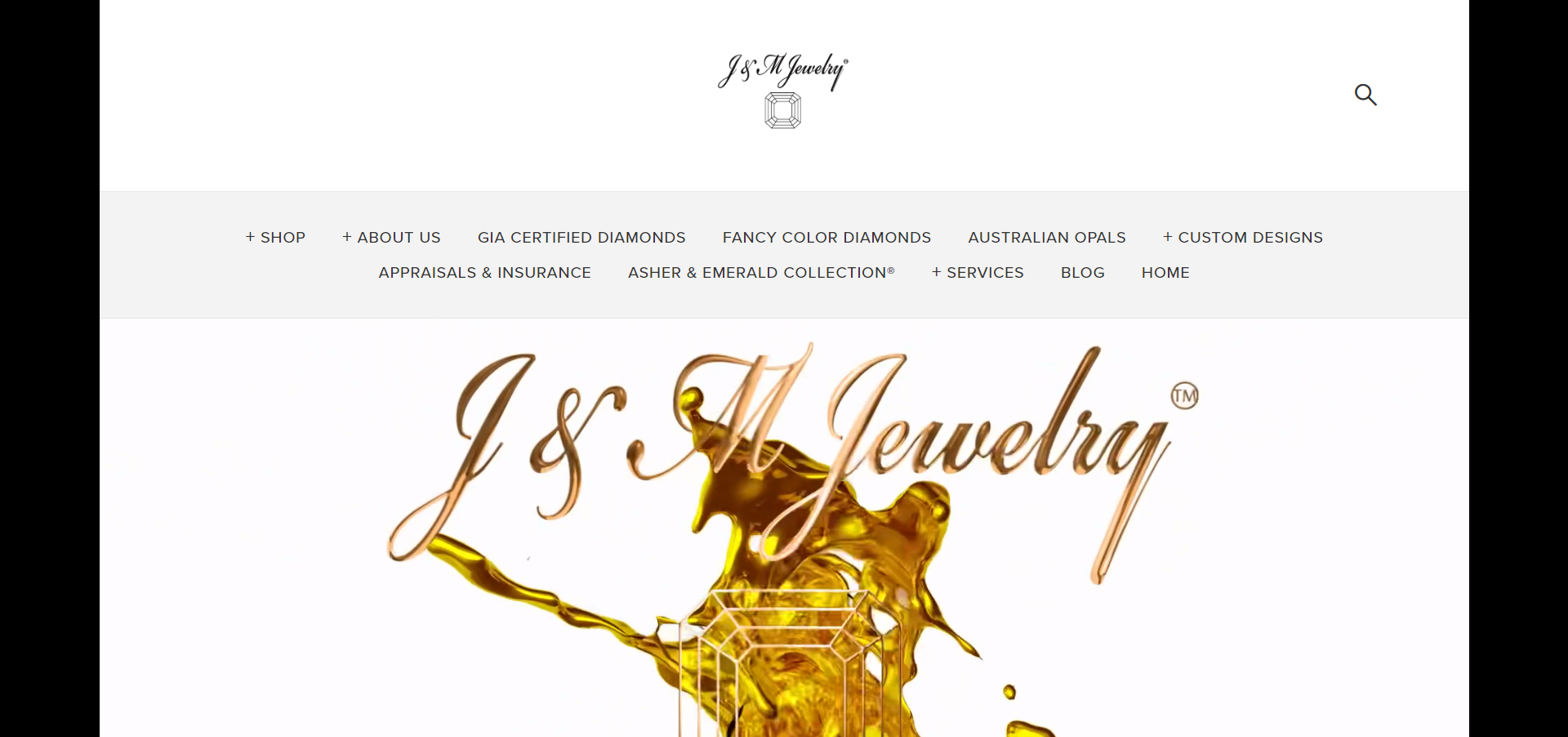 Pros
I like the fast delivery times.

Unlike many of the appraisal services listed here, I love that they're completely upfront about their costs.

I love that they work with GIA to get a comprehensive analysis of your jewelry's quality (while such services don't directly impact appraisal value, they can point out unique attributes or features of your jewelry that may indirectly up the price)
Cons
J&M Jewelry doesn't offer liquidation appraisals, so if that's the kind of service you're after, you'll need to look elsewhere.

You can't sell with them.
Best for
As you may have guessed, J&M Jewelry is primarily best for insurance appraisals where you need a high-speed turnover at a relatively low cost.
My Top Pick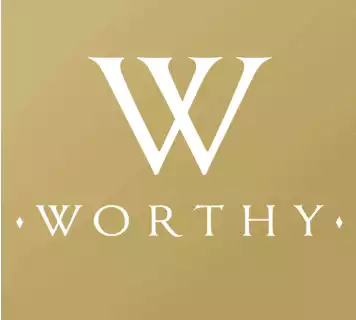 Why I Sell to Worthy
Worthy ensures you get TOP DOLLAR for your diamond ring, with a quick and easy auction process and transparent sale. They handle the messy middle, with a top network of professional diamond buyers. Without this auction format, you likely are selling at 50-60% value...
Get Started Here
We earn a commission if you click this link and make a purchase at no additional cost to you.
Worthy is an online auctioning network specifically designed for selling jewelry online. They have a base in New York City, but their services are provided through their online platform.
They primarily sell jewelry based on its liquidation rather than retail value, allowing them to evaluate, auction, and sell jewelry in record time. Typically, the whole process is complete in less than two weeks. You receive an appraisal as part of this process. However, you're not obligated to sell until the item is in the auction.
They work with the world-renowned GIA to provide objective, unbiased, and free jewelry grading for the appraisal of diamonds and gems. I also love that they work with several consumer protection agencies and insurers, such as the DCA, BBB, and Bank of America. Not to mention, their appraisers are members of the National Association of Jewelry Appraisers.
Since Worthy's ultimate aim is to sell jewelry, their appraisals focus primarily on liquidation value. You can submit a piece using their online service. However, you'll need to ship the piece to Worthy for a full appraisal. Don't worry; Worthy offers free shipping.
Based on the final sale value, Worthy takes a fee between 10% and 18%. But, rest assured, If the bid on your jewelry doesn't meet your reserve price, your jewelry will be returned free of charge.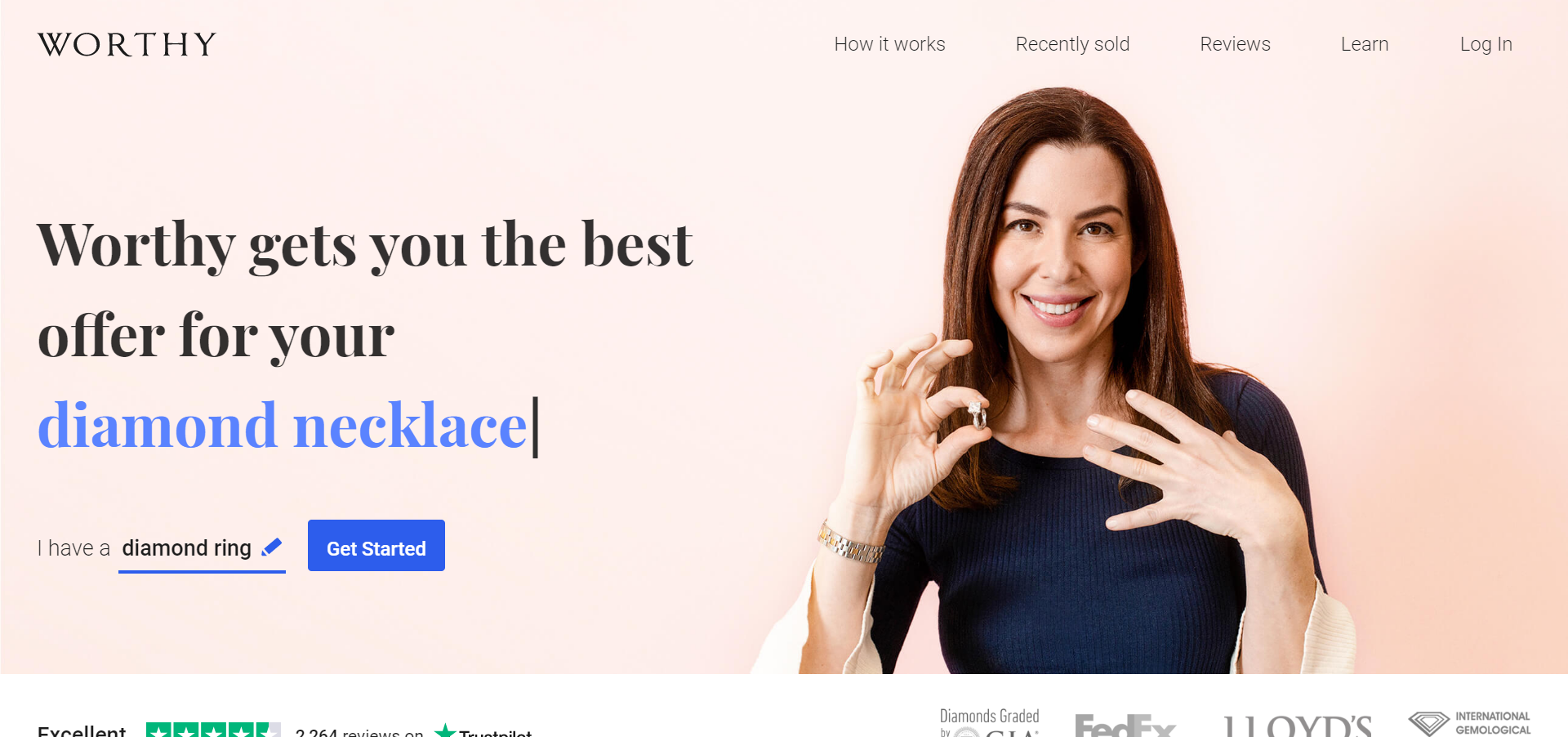 Pros
I love that Worthy charges a lower commission fee than some of the larger auction houses listed here.

I like that Worthy offers free shipping and insurance coverage – so you have nothing to lose by sending your jewelry in for an appraisal.

Free GIA gem grading is included.

The entire process is rapid!
Cons
Appraised items are expected to go to consignment, so Worthy might not be the service for you if you're not serious about selling.

Worthy doesn't offer insurance or FMV appraisals.
Best for
Worthy is an excellent choice for people looking to sell their jewelry quickly. Although they only offer liquidation value, when it comes to selling jewelry, this is typically the kind of valuation you would expect for mid-tiered jewelry.
FAQs
Last but not least, I'm going to bring this round-up to a close by answering some of the most frequently asked questions about jewelry valuation:
Question: What if I think my appraisal is wrong? 
Answer: An appraiser is legally bound by the Federal Trade Commission (FTC) to prevent overvaluation or unethical practices. They must consider changes in the jewelry market and inform you accordingly. 
However, since US jewelry appraisals aren't strictly regulated, taking out insurance on your jewelry is advisable in case you're accidentally involved in a jewelry appraisal scam. This is the best way to protect the value of your jewelry. 
Moreover, if you suspect appraisal fraud, make a report to the FTC. 
Watch out for:
Unrealistically high valuations 
A lack of available details about their business online
Difficulties contacting the agency after appraisal 
If in doubt, commission another appraisal, to be specific. 
Question: What is the difference between grading and appraisal?
Answer: A jewelry appraisal shouldn't be confused with diamond or gem grading. 
An appraisal is an estimate of the piece's monetary worth based on a specific outcome – i.e., for the market, retail, or liquidation. 
In contrast, a grading report analyzes the jewelry's specific components, quality, and condition. This is typically used to evaluate the quality of diamonds and gems. A jewelry grading doesn't provide the monetary value of a gem. However, it can help you to better understand the value of the jewelry's quality, authenticity, and unique character. 
Question: Does an appraisal guarantee value?
Answer: In short, no, it doesn't. Suppose your appraisal's purpose is to determine its wholesale or retail value. In that case, you shouldn't assume you're guaranteed the price quoted in your appraisal report. Unfortunately, just because a piece of jewelry has a high market price doesn't necessarily mean someone will pay that amount. In general, resold jewelry rarely goes for its market price unless it has some intrinsic value that increases its worth. For instance, if it's one of a kind or rare, your jewelry may go beyond its market value. 
Question: How often should I have my jewelry appraised?
Answer: The frequency of jewelry appraisals depends mainly on why you're having it appraised in the first place. The most common reason for frequent appraisals is for insurance purposes. Namely, because the value of jewelry changes with influxes in the market and other factors. Generally speaking, it's advisable to get your jewelry appraised every three to five years to ensure that you're covered for its full amount if anything were to happen to your jewelry. 
However, I want to quickly point out that your insurer may stipulate how often your jewelry needs appraising. So be sure to check this and act accordingly.
My Final Verdict
As I've already said, the best online appraisal service for you primarily comes down to your purposes for commissioning the appraisal. However, if I had to pick just one service it would be Worthy.com.
While other appraisers may be quick, Worthy is probably the fastest on my list. After all, they can manage the whole appraisal, auction, and payment process in less than two weeks. Also, when it comes to auctioning your jewelry, you decide its reserve price, giving you flexibility and control over what you're guaranteed to get for your item.
Plus, you know your appraisal is genuine since they work with GIA. Another significant aspect of Worthy is that its service is primarily online-based, which is why it's also one of the easiest-to-use services on my list.
My Top Pick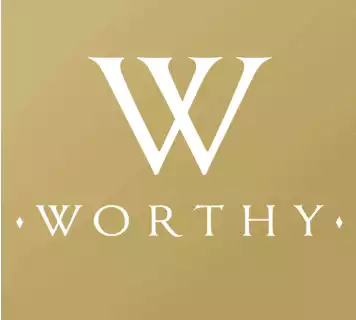 Why I Sell to Worthy
Worthy ensures you get TOP DOLLAR for your diamond ring, with a quick and easy auction process and transparent sale. They handle the messy middle, with a top network of professional diamond buyers. Without this auction format, you likely are selling at 50-60% value...
Get Started Here
We earn a commission if you click this link and make a purchase at no additional cost to you.
So, there you have it – that concludes my list of the best online jewelry appraisal services. However, before I go, I'll leave you with some takeaways to keep in mind as you set out on your next jewelry appraisal.
Always check the credentials of the appraisal service you're thinking of using.
See how they rate on the Better Business Bureau (BBB) to check if they're trustworthy.
Don't expect that your appraisal automatically equals the money you'll get for your jewelry.
If you think an appraisal is inaccurate, get a second opinion. It's always better to be safe than sorry regarding appraisal fraud.
That's it, folks. Good luck, and don't forget to tell us how you get on in the comments box below!
Looking for more interesting readings? Check out: