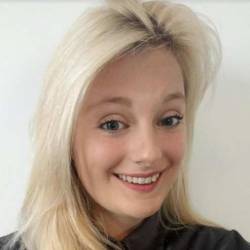 Latest posts by Rosie Greaves
(see all)
If you're the lucky owner of a diamond ring, congratulations! Diamond rings are among the most popular types worn by brides and brides-to-be. Your fiance may have bought a ring straight from a jeweler or gifted you with a family heirloom. Or, perhaps you've treated yourself to a bit of bling?
Either way, it's essential to understand your ring's value so that you can protect it with the right insurance. I'm getting married in four weeks, and I was lucky enough to be gifted a small rock of my own, so I understand first-hand that knowing who to trust with your precious ring is tough. How do you know your ring appraiser is giving you a fair valuation? Are they reputable, and so on?
So, rather than choosing random appraisers you've found online and working in the dark, I'll walk you through a few recommendations for those looking to just value their ring and those wanting to sell their ring. Whichever camp your fall into, I hope that, by the end of this article, you'll feel better equipped to kickstart the valuation of your rock.
There's lots to cover, so grab a cup of coffee and let's get cracking!
Bottom Line Up Front
When it comes to diamond ring valuation, I prefer to shop around reputable appraisal services so that you know the prices you're being quoted are legitimate.
However, if I had to pick one service, it would be Worthy.com. They offer it all! They'll appraise and sell your ring at auction (should you wish). But most importantly, the process is straightforward, and I love that they use GIA-certified gemologists to help appraise your ring, so you know you're getting a decent valuation.
My Top Pick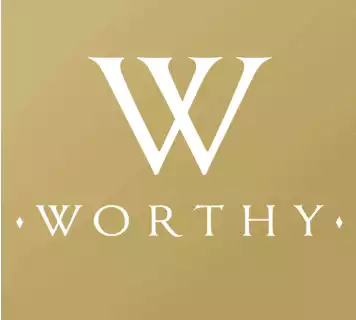 Why I Sell to Worthy
Worthy ensures you get TOP DOLLAR for your diamond ring, with a quick and easy auction process and transparent sale. They handle the messy middle, with a top network of professional diamond buyers. Without this auction format, you likely are selling at 50-60% value...
Get Started Here
We earn a commission if you click this link and make a purchase at no additional cost to you.
Factors Appraisers Consider When Valuing Diamond Rings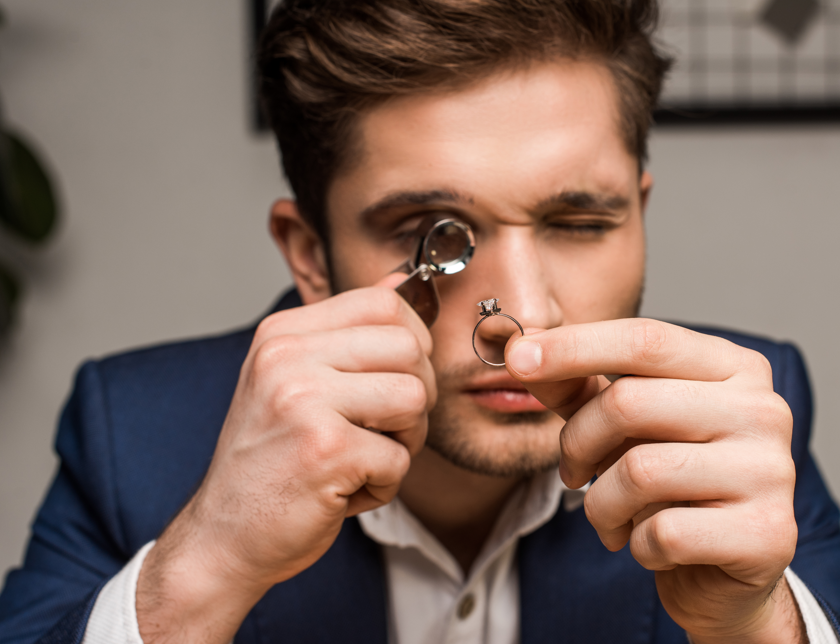 Broadly speaking, the valuation for your diamond ring is based on the following criteria:
The size, shape, and carat of the center stone. Needless to say, a larger, well-cut, flawless, and colorless stone will always be worth more.

The diamond certificate, i.e., the stone's carat weight, cut grade, clarity grade, and color grade.

The metal, for example, gold, silver, or platinum, and in the case of gold, what carat it is.

The ring's brand name and where it was made can impact its price, but this tends to be more subjective unless we're talking about Cartier and other high-end and well-known brands.

The ring's age. For example, if your ring is antique (100 years old or more) or vintage (20-100 years), you may find it's worth more.
I Just Want To Have My Ring Valued
Now that I've covered the basics, let's look at how you can go about getting your ring valued (even if you don't necessarily want to sell it):
Use a Local Company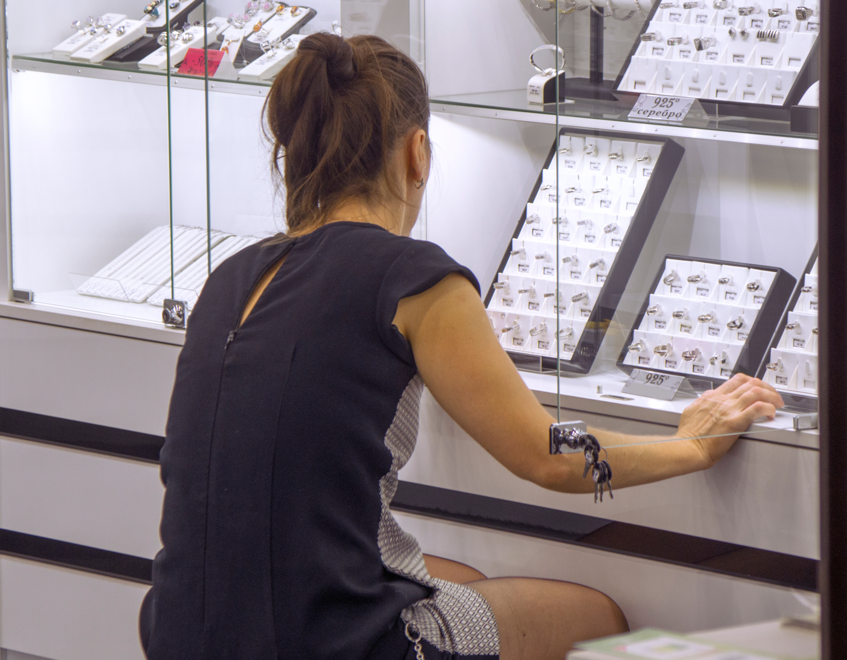 Rather than heading straight online, you may prefer an old-school, in-person experience. If that's the case, head out to your local jewelry store and ask them directly if they can value your ring for you.
You'll likely have to pay a fee ranging from as low as $55 to $100+ per hour. The valuation fee is based upon how much experience your valuer has and where you live.
However, I quickly want to bring to your attention a couple of potential alarm bells to watch out for:
First, be very cautious if the valuer's fee depends on the diamond's value. Typically a valuation fee is based on a person's time, not on a percentage, so they can be more unbiased about how much your diamond ring is worth.
Second, if you're quoted a super-low rate to value your ring. At first thought, you may think i's a great deal. Still, it could also mean that the valuer is inexperienced and doesn't have proper credentials.
With all that said, I recommend finding a store with an experienced appraiser who charges a flat fee, an hourly rate, or per piece. It's okay to ask the appraiser for a quote upfront, so there are no nasty surprises. Better still, ask for a recommendation if you have friends or family who you know have had their jewelry valued.
Use an Independent Appraiser
Alternatively, you could try finding an independent appraiser instead of heading to a jewelry store for your appraisal. The most important thing here is to find someone appropriately qualified and skilled for your appraisal. So I urge you to head to the American Gem Society website (AGS) to find an appraiser certified by them in your local area. Alternatively, you can look at the Gemological Institute of America's (GIA) site and see their list of appraisal associations that, ideally, your appraiser will be a member of.
Use an Online Valuer
If your preference is to have your diamond ring valuation online, that too is possible. I like that this way, you can get the ball rolling from the comfort of your own home. But, of course, each valuation site has its own methods for doing this, so you'll need to be prepared to do some research.
That said, below, I'll provide some general advice about how to approach online diamond ring valuations:
Suppose you know your ring is worth a considerable sum. In that case, you may want to try a company specializing in higher-end rings, such as the well-known auction house Sotheby's. They find, sell, and value high-level rings such as Cartier, Tiffany & Co, and Van Cleef. But, more importantly, for our purposes, they offer a complimentary auction estimate (you don't have to commit to selling). Then, using Sotheby's online estimate form, you can submit images of your diamond ring alongside any other information. Simple, right?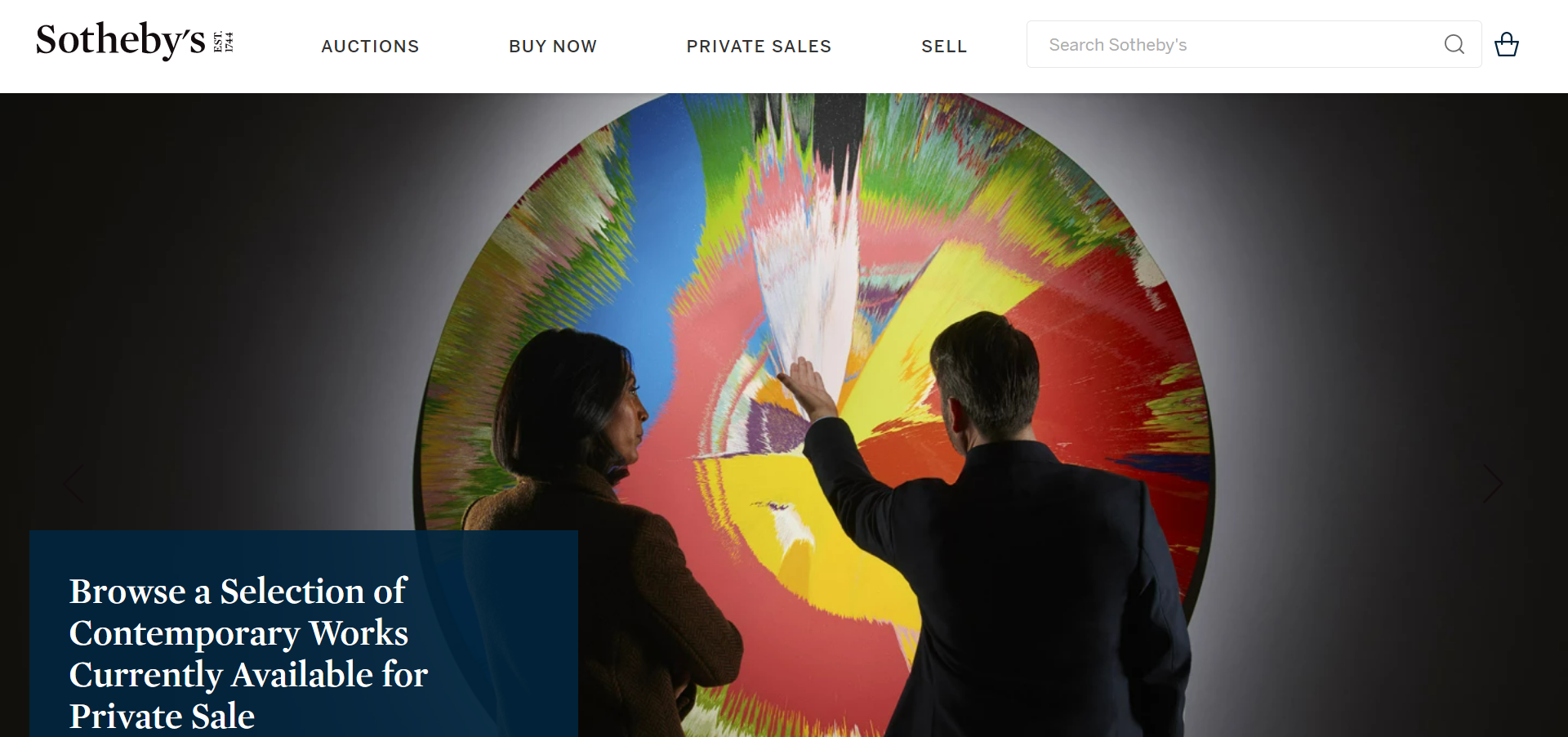 Alternatively, there's J&M jewelry, which specializes in online appraisals via a simple online submission form where you just add your details and images of your ring. Usually, you'll receive a valuation within 24 hours. Pricing is $150 per piece. Alternatively, you can organize an in-person appraisal at home, work, or at one of their locations (by appointment). The price you're given is a one-time only price, i.e., because diamond and metal prices fluctuate. So if you want a reappraisal for $50, you can do so, but only online.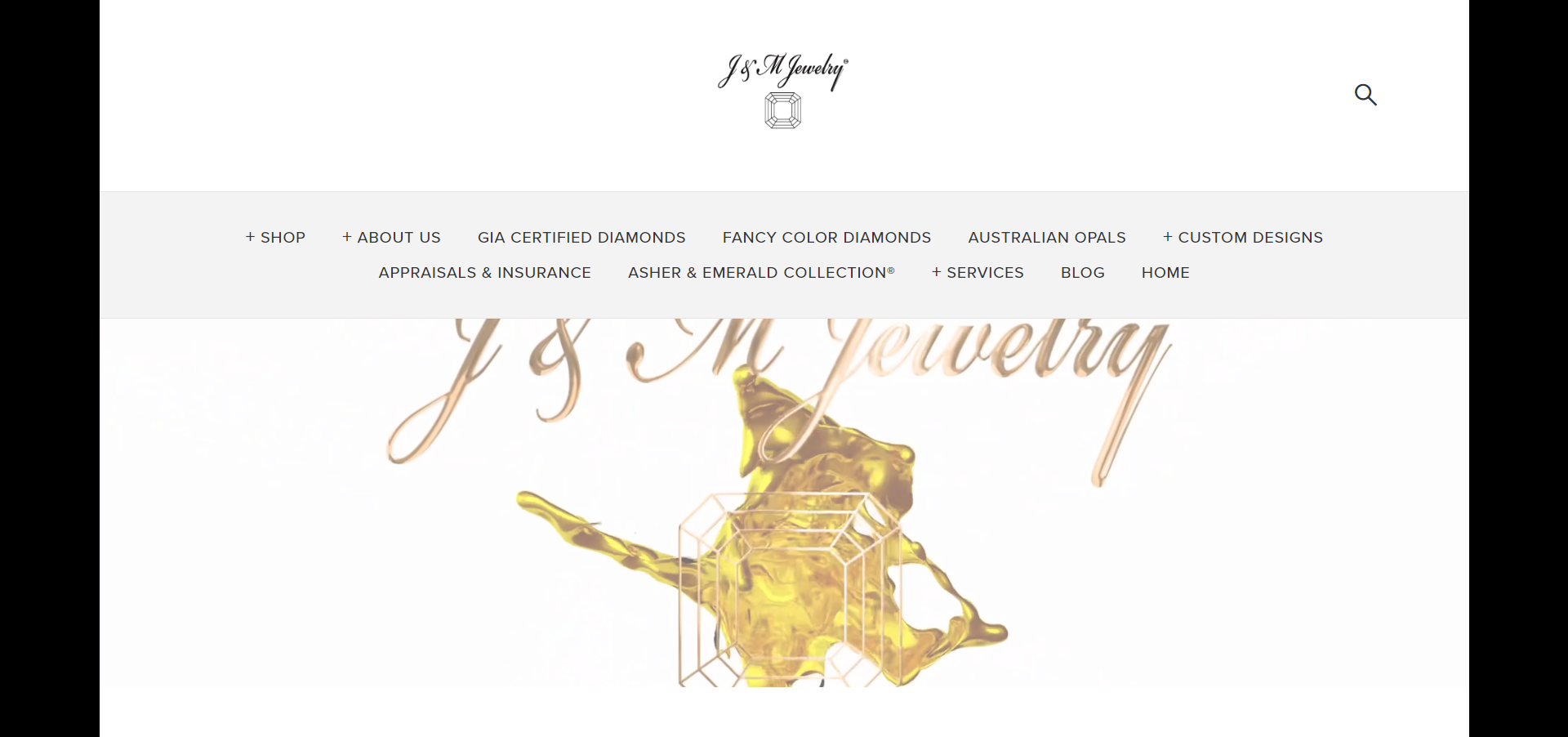 Go Back To Source
In other words, you could check whether the place you originally bought your ring from can value it for you. Sometimes, you'll even receive a valuation at the time of purchase. For example, if you bought from someone reputable, such as James Allen, your ring would come with an appraisal certificate.
I Want To Sell My Ring
You may already have the value of your diamond ring and are ready to move on to the next stage: selling it. If that's the case, you can try selling it to the store that valued it/you bought it from. However, before leaping into this, shop around.
With that said, I'll explore a few options worth exploring: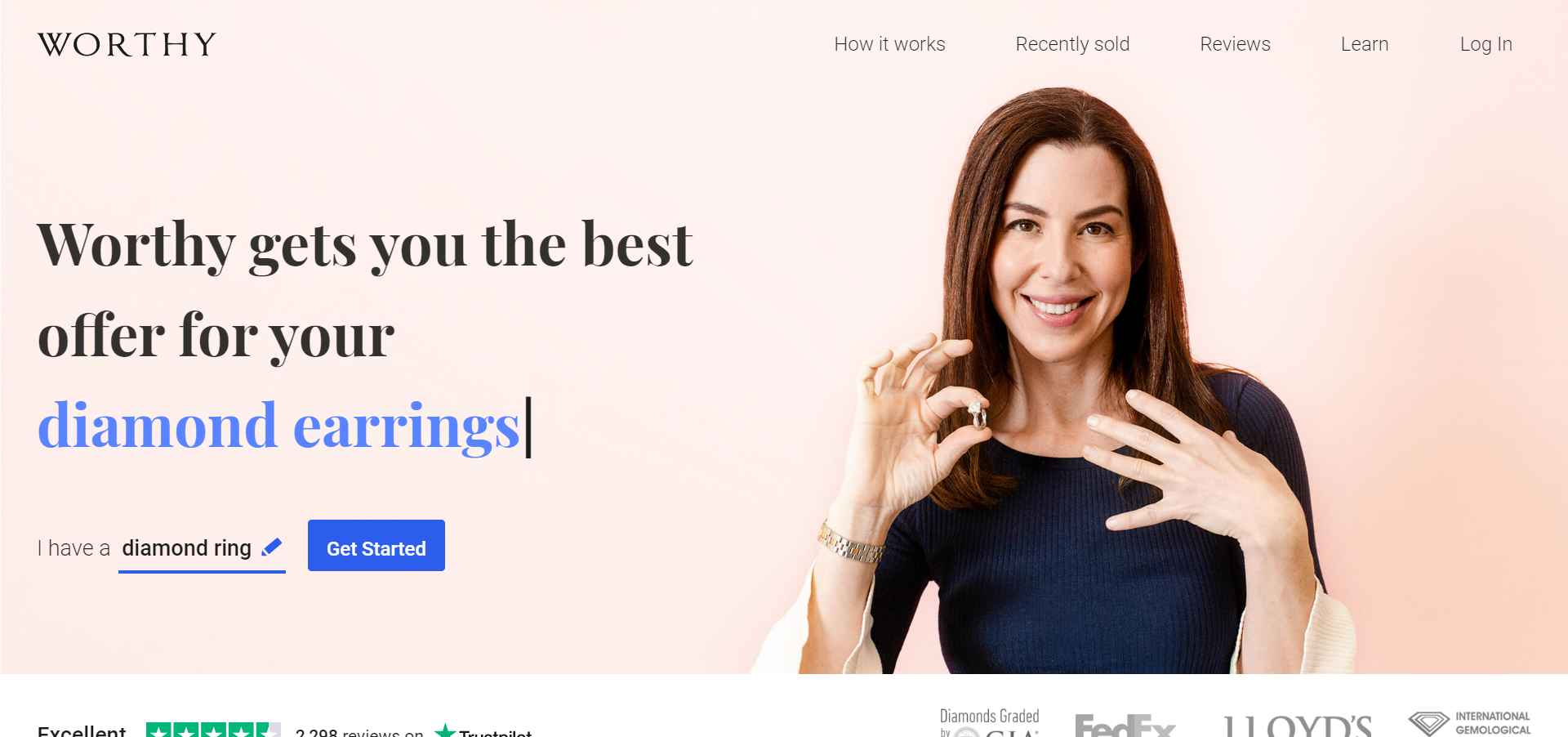 Well reviewed on Trustpilot, Worthy describes itself as a "jewelry selling partner." In other words, it's an online auction house that will appraise your item for sale, including diamond rings- but not exclusively so.
I love that Worthy partners with GIA-certified gemologists and uses an extensive database of pieces sold in past auctions to determine the price of your ring. To kickstart the process, just complete their online form, upload a few images of your ring, and describe it using the few simple options provided.
After this, Worthy will send you a pre-filled Fed-Ex label to ship your ring to them. Worthy then evaluates the piece, takes professional images (if you want to sell), and has it certified by the GIA. The last step is the auction itself.
Fees depend on how much your ring sells for. Unfortunately, there's no mention on the Worthy site if there's a valuation fee if you decide not to go ahead with the auction.
My Top Pick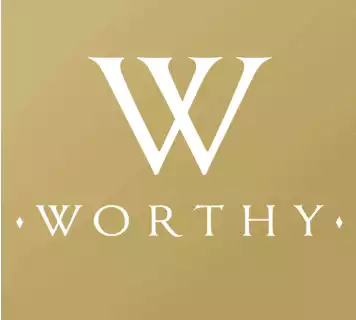 Why I Sell to Worthy
Worthy ensures you get TOP DOLLAR for your diamond ring, with a quick and easy auction process and transparent sale. They handle the messy middle, with a top network of professional diamond buyers. Without this auction format, you likely are selling at 50-60% value...
Get Started Here
We earn a commission if you click this link and make a purchase at no additional cost to you.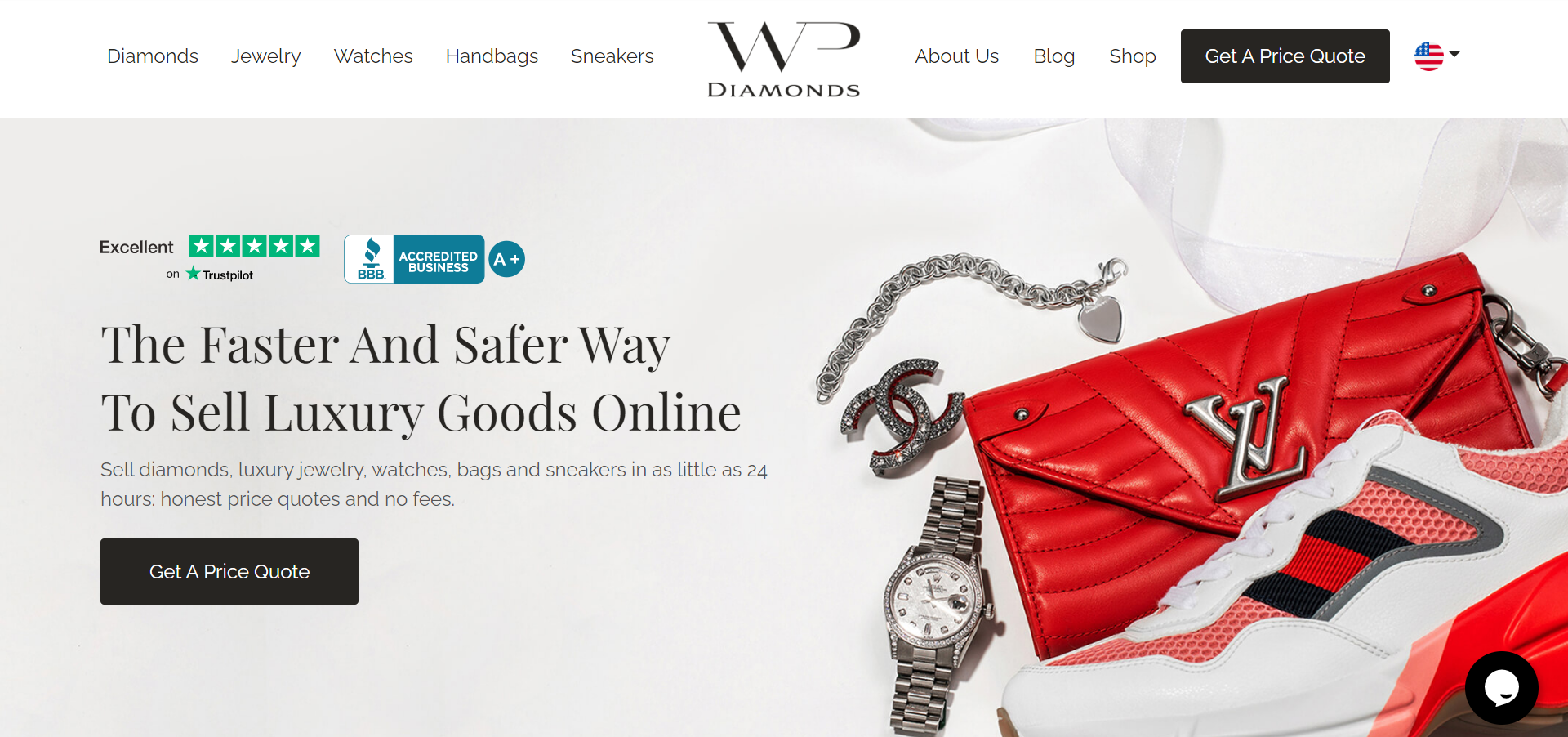 WP Diamonds sells jewelry, diamonds, sneakers, handbags, and watches. It says it will buy almost all diamonds over 0.5 carats.
WP Diamonds have an online quote tool, where you click on an image of what you want to sell (in this case, diamond jewelry), then click on the type of diamond jewelry (I chose engagement ring). You can then use the drop-down menu to tell WP Diamonds what brand your ring is or if it's unbranded. Brands they list include Bvlgari, Gucci, Asprey, and many more). Then select the type of metal from the drop-down menu and the shape of the largest diamond in your ring.
After that, a few more steps need to be completed, such as giving them details of the diamond carat and other information if you have them. Once you've done that, you can upload images of your ring and wait for WP Diamonds to give you a price. You should hear back in around 24 hours.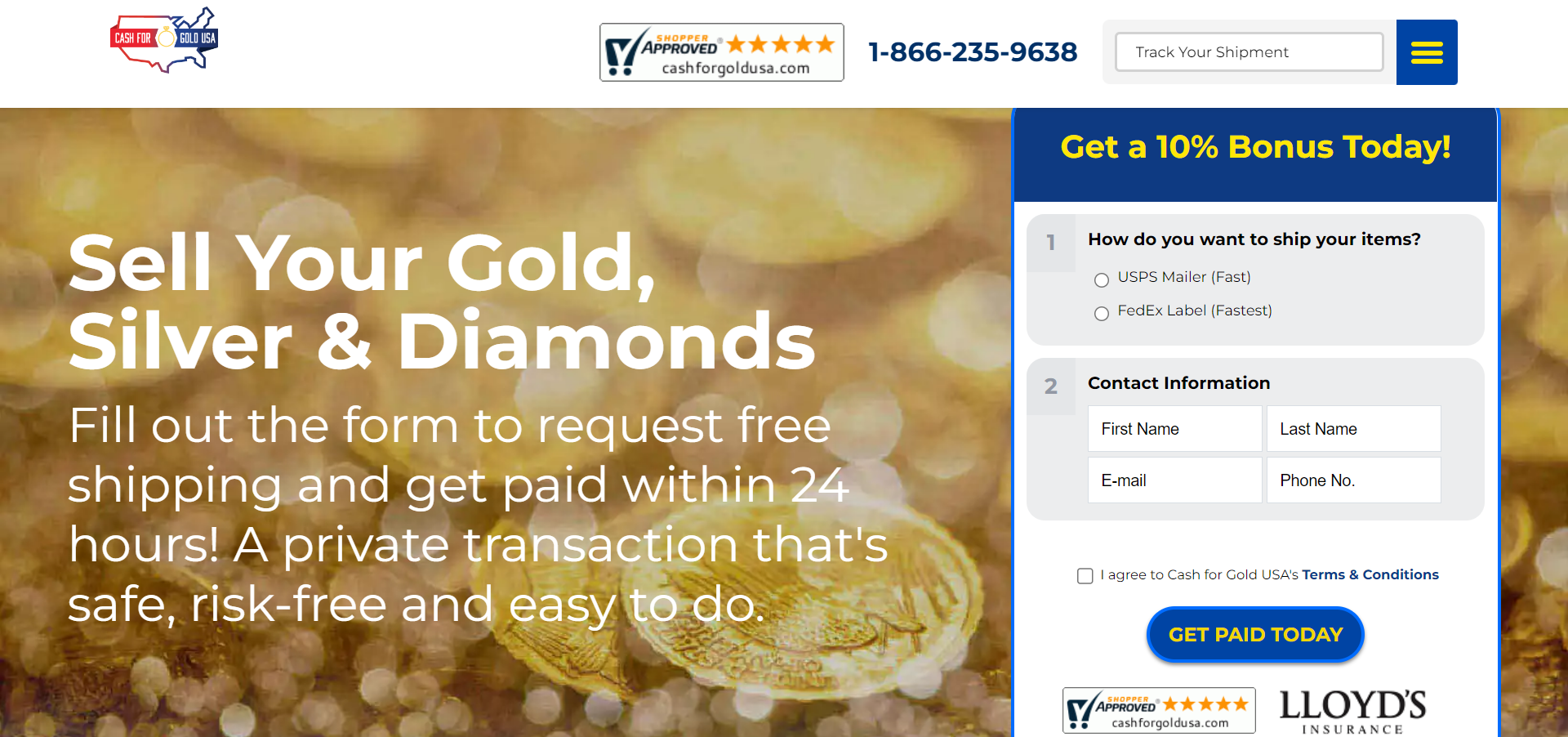 This well-known option is especially appropriate if you want to sell a small diamond ring. The site is well reviewed on Trustpilot. Just fill out a form on their website to request either UPS or FedEx shipping. Once it's at CashforGold, they'll email or call you and tell you how much you can get for it. If you accept their offer, you're paid within 24 hours.
The site buys silver, gold, and platinum jewelry and guarantees a risk-free experience. Interestingly, Fox News investigated sites such as these and found that Cash4Gold pays three times as much as other similar sites. In addition, the site offers to match competitors' prices and uses GIA-certified metal testing to accurately appraise your ring.
When you post your diamond ring to CashforGold, it's insured for up to $100,000, so you needn't worry about it being lost/damaged.
Other Options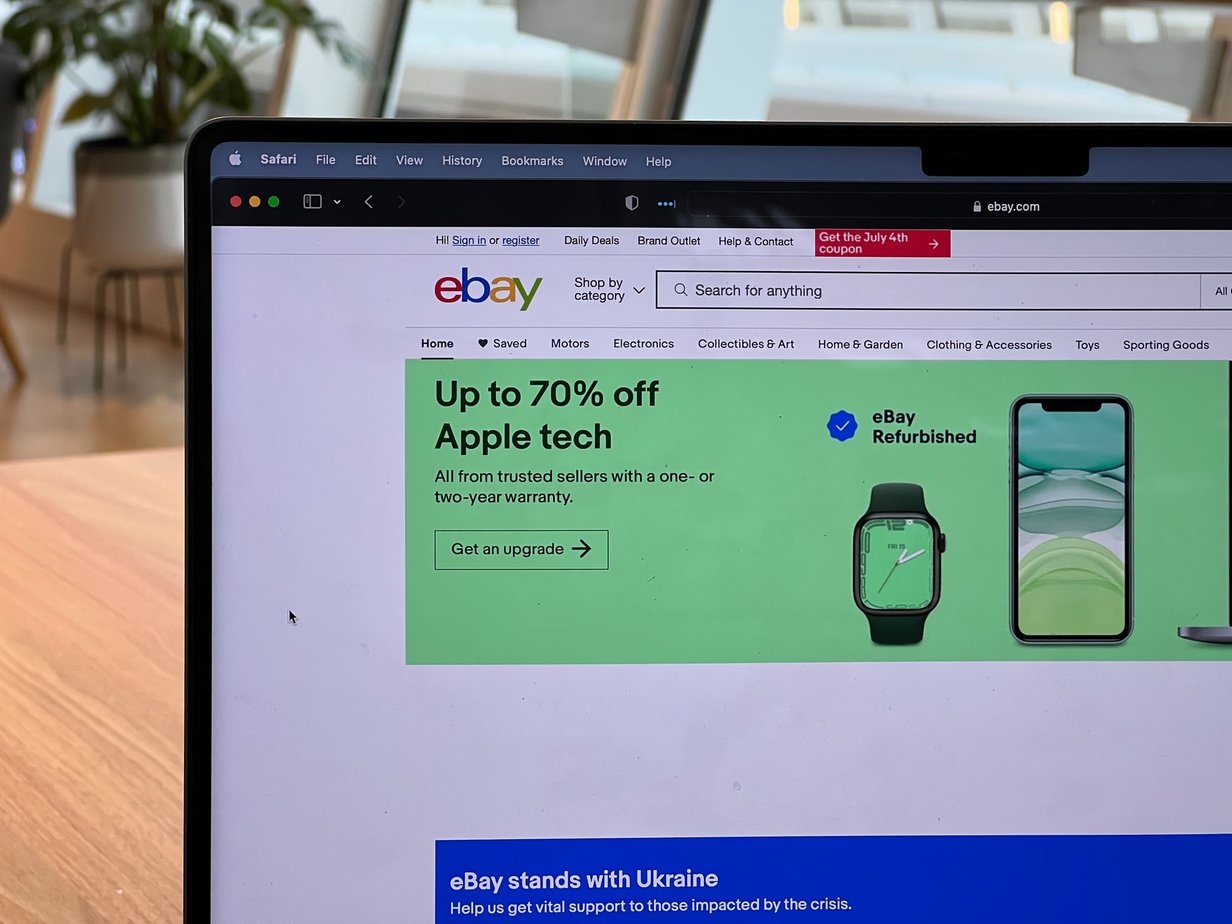 If you don't like the sound of the options I've listed above, other avenues are open to you. You could try one or all of the following:
Local pawn shops

Consignment stores

Marketplaces such as eBay and Etsy
Let's look at each in turn:
Local Pawn Shops
They may not have the best reputations, but they've been around since the Romans, so they must be doing something right! If you know of a pawn shop near you, it doesn't hurt to go in and ask them to look at your diamond ring. They'll appraise its value and condition and determine what they can sell it for. Their appraisal should be based on the precious metal and gemstone market rates.
Typically, you should expect a pawn shop to offer you around half of your ring's potential resale value, so you make half, and the pawn seller makes half.
Consignment Store
I have to point out that the downside of selling this way is that you're not selling to a store that necessarily specializes in selling jewelry. Instead, it's a store where consumers can buy second-hand goods ranging from electrical items to jewelry, clothes, household items, etc.
There are in-person and online consignment stores. You simply show/send them an image of your ring, and the store will display and try and sell your item if it accepts it. If your diamond ring is sold, you receive a percentage of the price, usually ranging between 40-60%. However, some consignment stores will just pay you a flat fee upfront.
Usually, the consignment store will agree on a set time with you during which your ring will hopefully sell. If it doesn't, the ring will be returned to you.
Marketplaces
Suppose you've had a valuation for your diamond ring and feel you're confident enough to sell it yourself. If so, why not list it on eBay or Etsy?
But before doing that, I urge you to take good-quality images of the ring. This goes a long way to entice customers! It's also worth researching to see if there are rings similar to your own for sale so that you can price yours realistically.
FAQs
Hopefully, my diamond ring valuation guide has given you plenty of food for thought. However, I've pulled together a few questions I think you may still have and provided the answers below:
Question: What if I have a designer ring? 
Answer: Some designer brands sell better than others. For example, Tiffany or Cartier rings. However, some of this also depends on whether you have:
• The original box the diamond ring came in
• The certification
• Other paperwork that came with it when it was bought
Question: Will I get as much as I paid for my ring if I sell it?
Answer: No. Aside from paying charges if you've used an online auction house, it's important to remember that you need to be realistic about what you'll get. As a rough guide, you may get between 20-30% of its current sale price, ranging up to 60-70%, or even 80% if you're fortunate. 
Question: I'm unsure I want to sell my ring; what else can I do?
Answer: Have you considered repurposing it? Perhaps you're facing a divorce or broken engagement, and the ring is too painful a reminder, but you love the gemstone and aren't quite ready to part with it? If so, there are other options. Instead of your ring languishing in your drawer, try imagining it as a different piece of jewelry. For example, it could form part of a necklace or even a different ring. 
My Final Verdict
Whether you want to sell your ring or simply have it valued for insurance purposes, it stands to reason you must approach the valuation of your ring in a well-researched and systematic way. Shopping around is vital – don't just settle for the first valuation.
However, if we had to pick just one valuation service, it would be Worthy.com. I love that they're highly rated, incredibly professional, and boast quick turnaround times for both valuation and selling.
That said, I believe selling a diamond ring isn't something to be done lightly. You may only receive a small part of how much the ring costs. Still, it could be a liberating experience if that ring represents a painful event in your life. While not all value lies in dollars and cents, hopefully, my guide has given you a better and more realistic idea of how to value your diamond ring.
What do you plan to do with your diamond ring? Sell it? Get it valued? Let us know in the comments below.
My Top Pick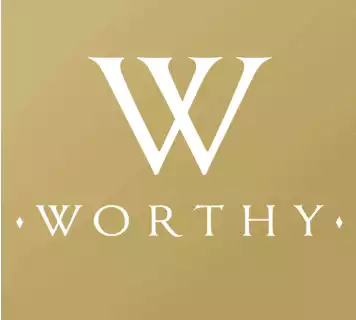 Why I Sell to Worthy
Worthy ensures you get TOP DOLLAR for your diamond ring, with a quick and easy auction process and transparent sale. They handle the messy middle, with a top network of professional diamond buyers. Without this auction format, you likely are selling at 50-60% value...
Get Started Here
We earn a commission if you click this link and make a purchase at no additional cost to you.
Looking for more interesting readings? Check out: