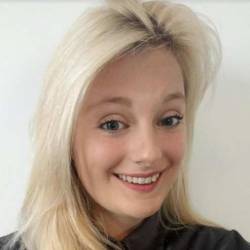 Latest posts by Rosie Greaves
(see all)
This elegant and precious stone remains the most popular rock for engagement rings. For centuries it's been associated with power, wealth, and romance. They never go out of style, making them attractive pieces for reselling. Of course, I'm talking about diamonds.
According to statistics, the price of diamonds has increased tenfold over the last 60 years because global demand for diamonds continues to grow while diamond reserves have decreased. As a result, these supply and demand dynamics push prices yearly.
In other words, whatever you paid for your diamond ring, it'll be worth more now than it was then.
However, the problem for many sellers is finding a buyer who will pay the market price for it. So, in this article, I'll discuss some of the best options for selling your diamond ring to help you get the best deal for your rock.
There's lots to cover, so let's jump in!
Bottom Line Upfront
Selling a diamond ring can be a tricky business. After looking at several options, I found that selling through an online auction usually comes up trumps. After all, you can set a reserve price to ensure you get your minimum desired amount. But with some luck, you might score a much better price! If I had to pick one online auctioning service, it would be Worthy.com. Continue reading to find out why…
My Top Pick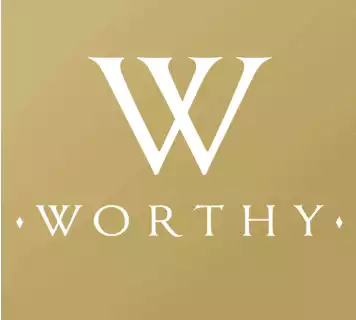 Why I Sell to Worthy
Worthy ensures you get TOP DOLLAR for your diamond ring, with a quick and easy auction process and transparent sale. They handle the messy middle, with a top network of professional diamond buyers. Without this auction format, you likely are selling at 50-60% value...
Get Started Here
We earn a commission if you click this link and make a purchase at no additional cost to you.
Appraisal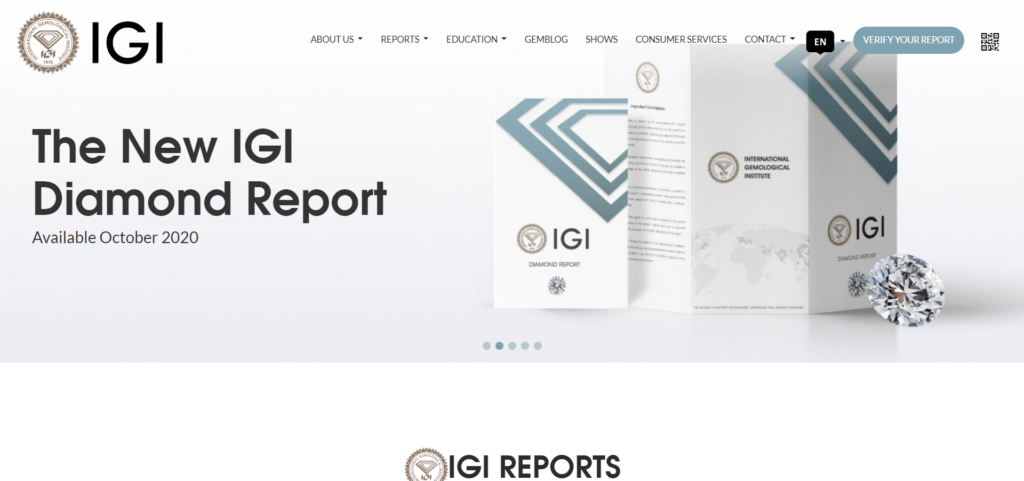 Before selling your ring, you need to know its worth. A qualified appraiser will tell you about any unique qualities your ring may possess. Then, with that information, you can promote these features in your advertising.
An appraiser will, of course, also help determine how much the ring is worth, which you can then use as a baseline to ensure you get a fair deal for your diamond.
Another reason to get an appraisal is that you'll receive documentation to prove your ring's credential and subsequent value. More specifically, these certificates authenticate your diamond's carat, color, clarity, and cut – all of which are important in pricing.
There are many such documents you could acquire, to name a few:
GIA

(Gemological Institute of America):

GIA is one of the most renowned gem laboratories in the world. They're the authority on diamonds. You can gain a GIA certificate through ring retailers and appraisers who can ensure the quality and authenticity of your diamond ring.

AGS

(American Gem Society)

This is another reputable and well-established diamond certifier. They're one the most accurate institutes for gem grading, so it's well worth getting a certificate from them.

IGI

(International Gemological Institute):

The IGI covers the world's widest range of jewelry grading, with institutes in Asia, Europe, and America.
Pricing
As I've already hinted at, the price of your diamond ring will be primarily determined by the 4Cs:
Carats
Carats refer to the diamond's weight. For example, a one-carat diamond weighs approximately 0.00044 pounds. Therefore, the heavier the weight of the diamond, the higher the carat, and the more it will cost.
For instance, a one-carat diamond usually costs between $1,800 and $12,000. Whereas a five-carat diamond typically retails between $46,00 and $750,000.
However, the overall price is also influenced by color, clarity, and cut:
Color
Diamond color is generally graded by letter:
D to F are designated for colorless diamonds.

Then, G to Z gradually gets yellower.

After Z, grading is classified by colors, such as red, blue, and yellow diamonds.
Colorless diamonds are considered rarer, so for this reason, they tend to be priced higher.
Clarity
Clarity measures how flawed a diamond is. These imperfections can be internal or external. For example, external flaws might include blemishes, scratches, and fractures. Whereas internal flaws may be the presence of other minerals, clouds, or knots in the diamond.
Clarity is ranked from flawless to flawed, and as you may have guessed, flawless diamonds are worth more.
Cut
A diamond's cut refers to how well it reflects light, its symmetry, and its polish. The 'ideal' cut is the highest-ranking a diamond can achieve, which means it has optimal luminescence and symmetry. Again, the better the cut, the higher the price.
For your reference, a poor cut is typically deeper. In an appraisal report, you'll see how your diamond ranks across these 4Cs.
Here's a rough idea of how they affect prices:
A five-carat colorless diamond with flawless clarity and ideal cut can be as much as –

$400,000

.

Again, with the same carat, a nearly colorless and flawless diamond with a poor cut comes in at around

$211,168

.

A five-carat with an ideal cut and near-flawless quality with a yellow color falls to –

$131,164

.

With the same carat, colorless, and an ideally cut diamond with poor clarity drops to –

$120,088

.
(According to prices by retailer Blue Nile)
We can see from these estimates that poor clarity and color affect pricing, regardless of carats.
However, these are prices for diamonds sold directly from a specific retailer. Resold diamonds often garner much less than this.
To compare, let's look at the retail and wholesale costs of diamonds:
The price for a 1-carat diamond from a

retailer

– is $7,058.

The price of a 1-carat diamond from a

wholesaler

– is $4,025.
A price of a diamond can drop by 57% when you come to resell it because retailers can just as easily buy a diamond at this price from a wholesaler. So they're unlikely to give you the retail value of a ring when they can get it somewhere else cheaper.
Thankfully retailers aren't the only ones you can sell diamonds to…
Jewelry Stores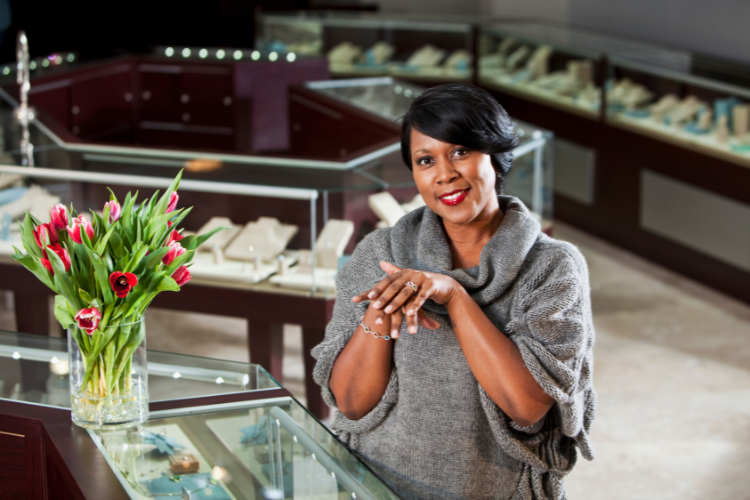 As mentioned, jewelry shops prefer to buy from wholesalers. However, if you want to sell your diamond quickly, you might consider a jewelry shop. It won't bring in as much return, but it's convenient.
Here are a few jewelry shops that buy diamond rings:
Jared

Zones

Kay Jewelers

Herbert Diamonds

Pandora
However, it's important to note that many jewelry stores only offer trade-ins. This means that in exchange for your diamond ring, you'll be allocated credit that you can spend on a new item in that store. In contrast, selling your diamond to a local jeweler is probably better if you want the cash.
Pawn Shops
Most towns have a pawn shop of some kind. Typically, pawn shops will buy pretty much anything. But you'll unlikely get as much for your jewelry as you would a local jewelry shop.
Pro Tip: Having your appraisal to hand will be a sound bargaining chip to help ensure you get the best possible deal.
Jewelry Exchange Stores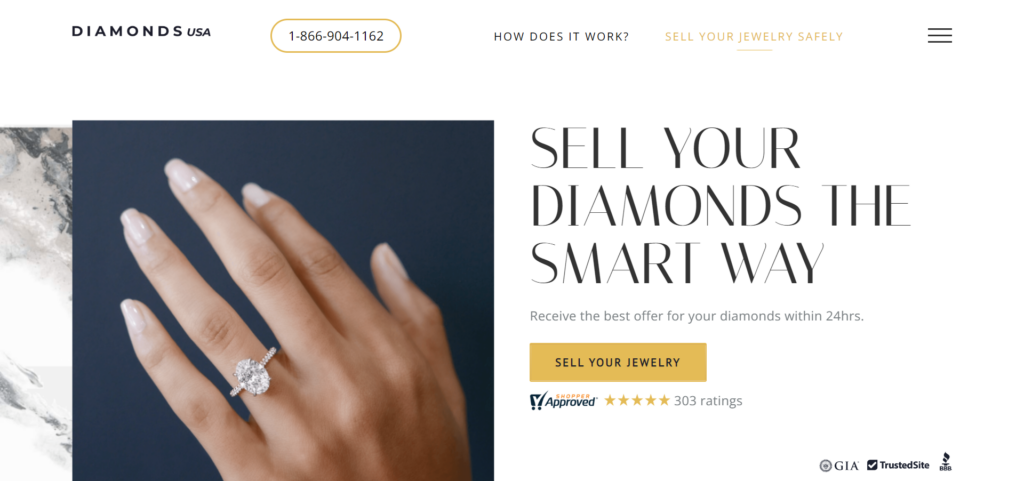 Cash for gold stores are another popular option – many buy diamonds, but usually, their purpose in buying them is to scrap them. So, you might only get the scrap value of the diamond. This is generally less than the market price. But they do provide upfront payments – so it's swings and roundabouts.
Or you can look online for diamond exchange stores, such as:
Diamond exchange store sites appraise and buy your jewelry practically overnight. Often you're requested to send the diamond in a free appraisal kit. The exchange store will then name their best price, and if you think you can do better elsewhere, they'll return the diamond to you. Of course, it's still worth shopping around to get the best deal. But, this method is one of the safest and most expedient ways to get a good value for your diamond ring.
Pro Tip: Always check that exchange shops are appropriately licensed. You can use the Better Business Bureau to check their credentials.
Auction Houses
Another option worth considering is selling your diamonds at an auction. Some online dealers like those mentioned above offer this service.
But you can also approach larger auction houses that will sell for the best prices. For example, at Live Auctioneers, you can find a list of local auctions you could sell.
Sotheby's is another auction house worth trying. The site facilitates private sales to its global audience of collectors. It's the largest private dealer in the second-hand market, with over $1 billion in sales achieved in 2021 alone.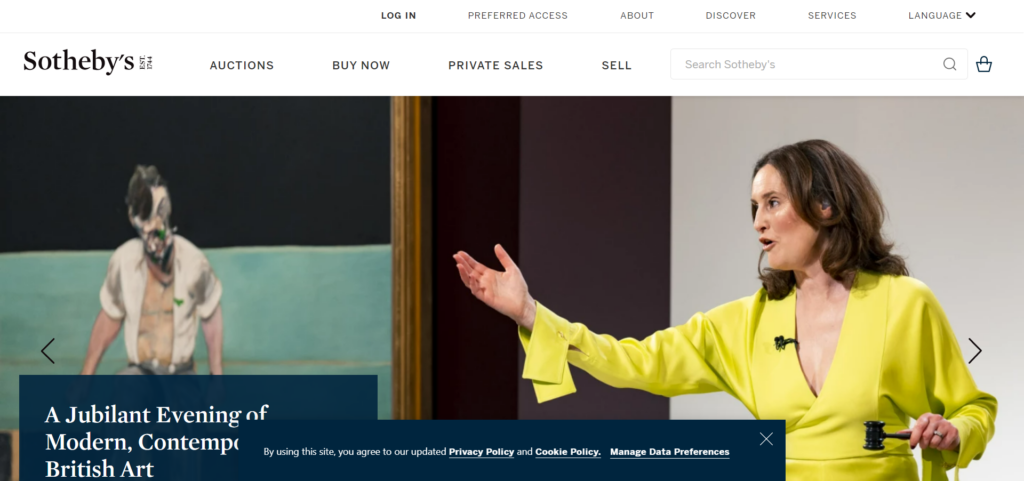 However, my favorite online auction house for selling jewelry is Worthy.com. I love how easy the process is.
Step one is what they call 'Prep for Sale.' First things first, you need to send your diamond ring to Worthy.com. This is pretty easy to arrange; you just schedule a FedEx pickup. Alternatively, you can drop off your package at your nearest staffed FedEx location. Rest assured, Worthy pays for shipping and is fully insured by Lloyd's of London.
Once your diamond ring arrives, Worthy's gemologists professionally clean and photograph your ring. It's then graded by objective industry-leading labs like GIA, GHI, and IGI to help you get a feel for how much your ring could sell for.
This then brings us to step two. Once you've had a chance to review the grading report and named your reserve price, Worthy will run a 48-72 hour online auction to their network of professional buyers, which you can monitor online.
Last but not least, we reach step three, where you get paid. Once you've successfully sold your diamond ring, you'll receive payment two to four business days after the auction.
Simple, right? I love that, in theory, you could get your ring graded and sold within two weeks. That seems pretty impressive to me!
Online Marketplaces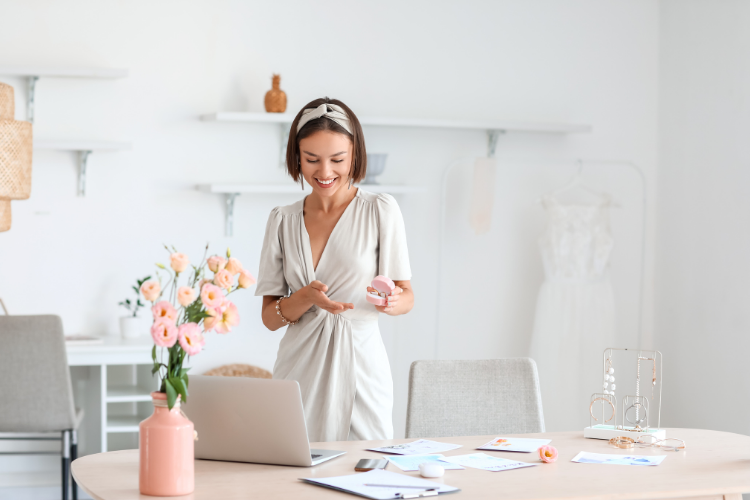 The last option is to sell via an online marketplace. You can guarantee the diamond's authenticity with an official appraisal and hike your prices accordingly. It's often free to list your item, and you can open bids for the highest price.
Here are some online marketplaces worth considering:
Facebook Marketplace

Craigslist

Amazon

eBay
However, selling diamonds online usually requires more effort on your behalf. Not least because you need to market the jewelry and go toe to toe with other sellers competing for the same customers. Plus, an appraisal is now an absolute must – especially if you're flogging high-end pieces.
It's also important to be aware of various pitfalls to selling diamonds online. So it's wise to take steps to protect yourself:
Protection
Get signed and insured shipping.

Take high-quality photos to avoid customer dissatisfaction.

Set a reserve price to protect yourself from underbidding on marketplaces like eBay

Set a realistic price on your ring, and don't exaggerate its qualities. People can always have the ring appraised themselves, and this can mean potential lawsuits.

Ensure you package your jewelry securely for shipping. Wrap it in lots of cushioning like bubble wrap. Don't use newspaper, as this may rub off on your items. Use robust tape designed for shipping to seal the package.
FAQs
Before I bring this blog post to a close, let's answer some of the most frequently asked questions people have about selling diamond rings:
Question: Can I Get Any Money for my Ring Setting?
Answer: A ring setting can be what distinguishes one ring from another. But, unless it's an extraordinary setting or you're selling the ring as is, the setting doesn't add any value to the diamond price. 
However, if you're selling the ring as is, you can try adding the value of the setting. Still, usually, you will need a specific reason to do this. For example, perhaps it's a signed piece by a famous designer like Tiffany's? In cases like this, these pieces are usually sold without changing the setting.
If there's nothing unique about it, businesses that buy rings will often melt or scrap the current setting. But, you can still get the scrap value of the metal. Typically, store prices scrap gold at – 50¢ per $1 of scrap value. So, for instance, if the melted-down value is $500, they'll pay $250. Though you can shop around for a better deal. For example, Abe Mor offers 75¢ per $1.
Different types of gold have mostly similar values (yellow, white, and rose gold). For silver, the scrap value is considerably less. The price per gram calculates all metal settings to determine their scrap value.
Question: How Much do You Lose by Selling Your Diamond Ring?
Answer: On average, you can expect to lose 30 to 50% of the original retail value of your ring. But this depends on when you bought the ring. In 1960, the average price of a diamond per carat was $2,700. By 2015, the same diamond was worth $29,650. Furthermore, the diamond index suggests diamond prices are on the rise. From 2020 to 2022, prices jumped by nearly 12%. So, if you time it well, you might turn a profit.
Question: Is it a Good Time to Sell my Diamond Ring?
Answer: Reasons to sell now
As discussed, diamond prices have risen considerably in the last two years. In the past, diamond buyers were only interested in a diamond ring's center stone. But since diamond prices have increased, smaller stones are often added to the overall resale price. 
Secondly, since diamond prices are at an all-time high, jewelry buyers can't make as much profit as they used to. So the trend was to buy low and sell high. But thanks to the state of the current diamond market, buyers can't buy as low as they used to – giving you a better deal.
Lastly, if your ring boasts a gold setting, the average market price for gold has risen by 24% over the last five years. So, you could add this potential value to the resale value of the ring.
Reasons not to sell now.
While the price of diamonds rose significantly in 2022, there are some factors you should be aware of. Firstly, the surge in diamond prices might be related to the closures of diamond mines during the pandemic. When supply decreases, demand rises. This means prices go up. But looking forward, it's likely that prices will drop again now that supply is beginning to restabilize. 
Statistics also show that younger buyers aren't as interested in buying diamond rings. In fact, recent research highlights that younger buyers are more conscious of the ethical concerns surrounding the diamond industry. From environmental problems to child labor, many are reluctant to invest in diamonds sourced from mining.
Instead, more and more shoppers are veering towards the synthetic diamond industry. The number of lab-grown diamonds increased by 63% in the last year, and with more ethical and cheaper rings, it's easy to see why.
However, on the flip side of that argument, resold diamonds also present an alternative to newly mined diamonds. With younger generations spearheading the demand for second-hand items, this industry is now worth a whopping $96 billion. So, all isn't lost. With the right framing, you could still attract these buyers.
My Final Verdict
I've looked at various options for selling diamond rings in this article, but which is the best? If I had to pick the best way to sell a diamond ring, I would opt for an online auction house, more specifically Worthy.com. All in all, I think it's the easiest, securest, and fastest way to get a reasonable price for your precious jewelry.
But, before we round off this article, it's important to remember that selling a ring can be emotional. So, you may need to prepare yourself for the separation mentally. So, just make sure you're selling for the right reasons so you don't regret it later.
However, once you've decided to sell, research the best places to sell a diamond ring. If you're unsure where to begin, here are a few pointers:
First, don't sell to the first place you find.
Ask around – there may be friends or relatives interested in buying.
Always keep the receipts when purchasing or selling rings or jewelry.
Look up market prices before settling on an offer.
Be prepared not to get the market price for your ring, and be realistic when setting a price.
With that said, I hope this article goes some way to making selling your diamond ring a little easier. Let me know in the comments box below how you get on!
My Top Pick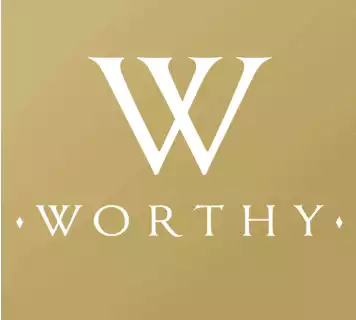 Why I Sell to Worthy
Worthy ensures you get TOP DOLLAR for your diamond ring, with a quick and easy auction process and transparent sale. They handle the messy middle, with a top network of professional diamond buyers. Without this auction format, you likely are selling at 50-60% value...
Get Started Here
We earn a commission if you click this link and make a purchase at no additional cost to you.
Looking for more interesting readings? Check out: