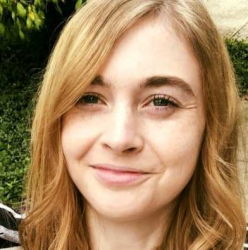 Latest posts by Erin Jamieson
(see all)
Diamond bracelets are timeless– and always in demand. And this year may be the best year yet to sell you a diamond bracelet online– as long as you know the best places to get the best deal.
You may have diamond bracelets you've been meaning to sell, but never know when the right time is. Considering how much jewelry trends fluctuate, as well as demand, that's understandable. But something as timeless as a diamond bracelet is usually a safe bet regardless.
And it so happens that the pandemic has made them more desirable than ever. One factor? More Zoom meetings for both remote workers and students have seen a transition from a focus on trendy shoes to classic accessories. While many predicted economic downturns would result in a reduced interest in fine jewelry, the opposite is true.
Timeless diamond bracelets and other fine jewelry demand have spiked– at times overcoming supply. Coupled with supply chain issues, diamond bracelets, and other pieces are seeing price hikes. While that may be bad news for customers looking to buy diamond engagement rings and precious jewelry, it's a boon for sellers.
The market for pre-owned diamond bracelets is better than ever, with Americans eager to get their hands on more variety at better prices. That means those sellers are still, willing to spend a bit more– and more open to buying pre-owned vs new.
But to take advantage of the moment, you need to know both where and where to sell your diamond bracelet. I'll guide you through evaluating the worth of your diamond bracelet, selling tips, and other considerations. I'll also share my top picks for the safest and best places you can sell online.
How much can I sell a diamond bracelet for?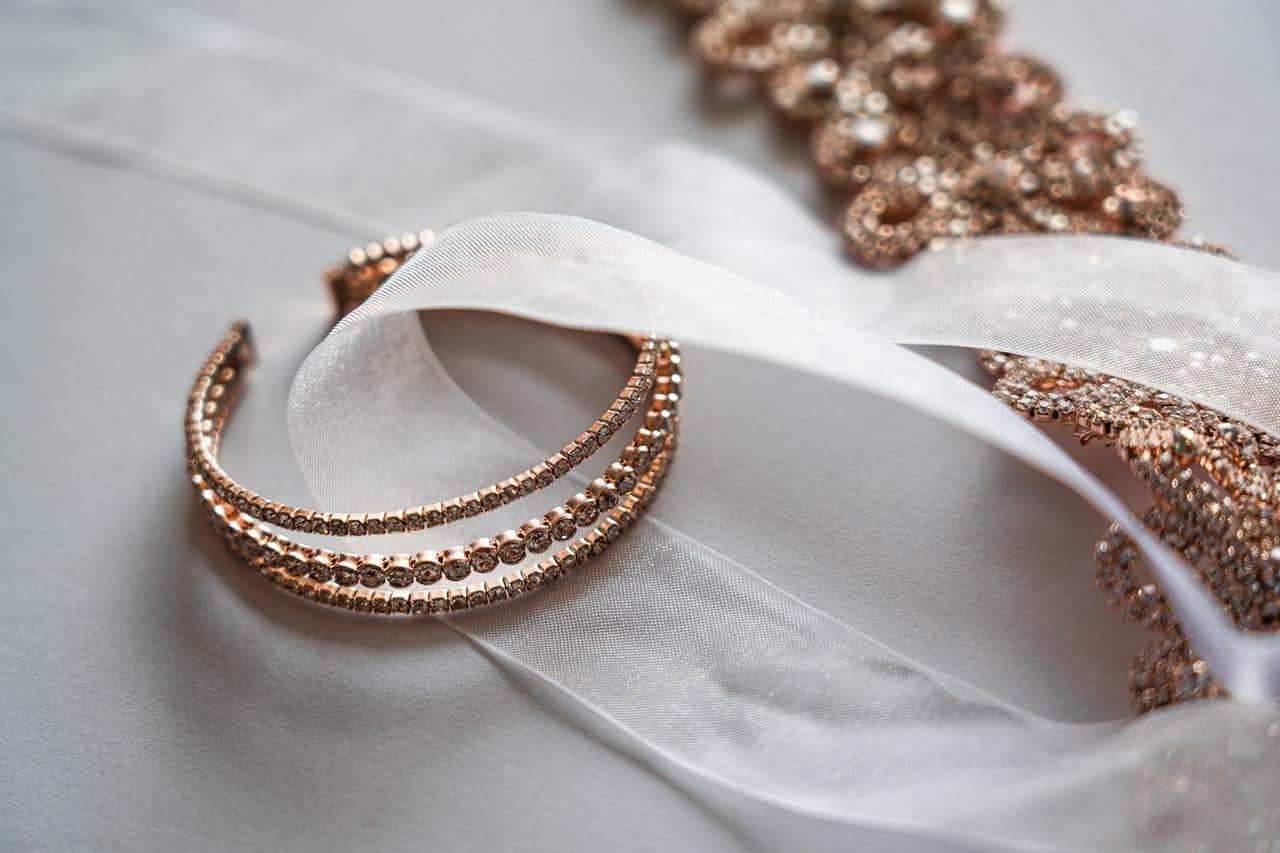 How much you can sell a diamond bracelet for is challenging to estimate. Factors include quality factors– such as cut, color, clarity, carat; whether you have lab-grown or natural diamonds; metal type and style; current market demand, and, of course, the condition of your bracelet. While you may not know the exact value of your diamond bracelet, there are several factors you should consider to give yourself a rough estimate.
How much does a diamond bracelet cost?
One step you might take is looking at the average current price of a diamond bracelet, but as you can imagine, this figure is only so helpful. The average price for a diamond bracelet hoovers is around $1,000 to $10,000. Of these, diamond tennis bracelets are the most popular and valuable. The problem is not only is the range substantial, but it isn't a great predictor of resale value.
Why is diamond bracelet resale value so low?
Diamond bracelets, unless in poor condition, don't tend to lose value. Some may increase in value. The problem is selling directly to a traditional jewelry store. Jewelry stores typically buy diamonds and diamond jewelry in bulk at wholesale prices. While this is not universally true, and many smaller jewelry stores are pushing back against this, it allows them to make an even bigger profit. Overhead expenses also factor in markups for diamonds- but that can mean they are looking to buy from a wholesale price vs what your diamond bracelet is worth. If you can get 50 to 75 percent the worth of your diamond bracelet, you're on the right track.
Are natural diamonds worth more than lab-created diamonds?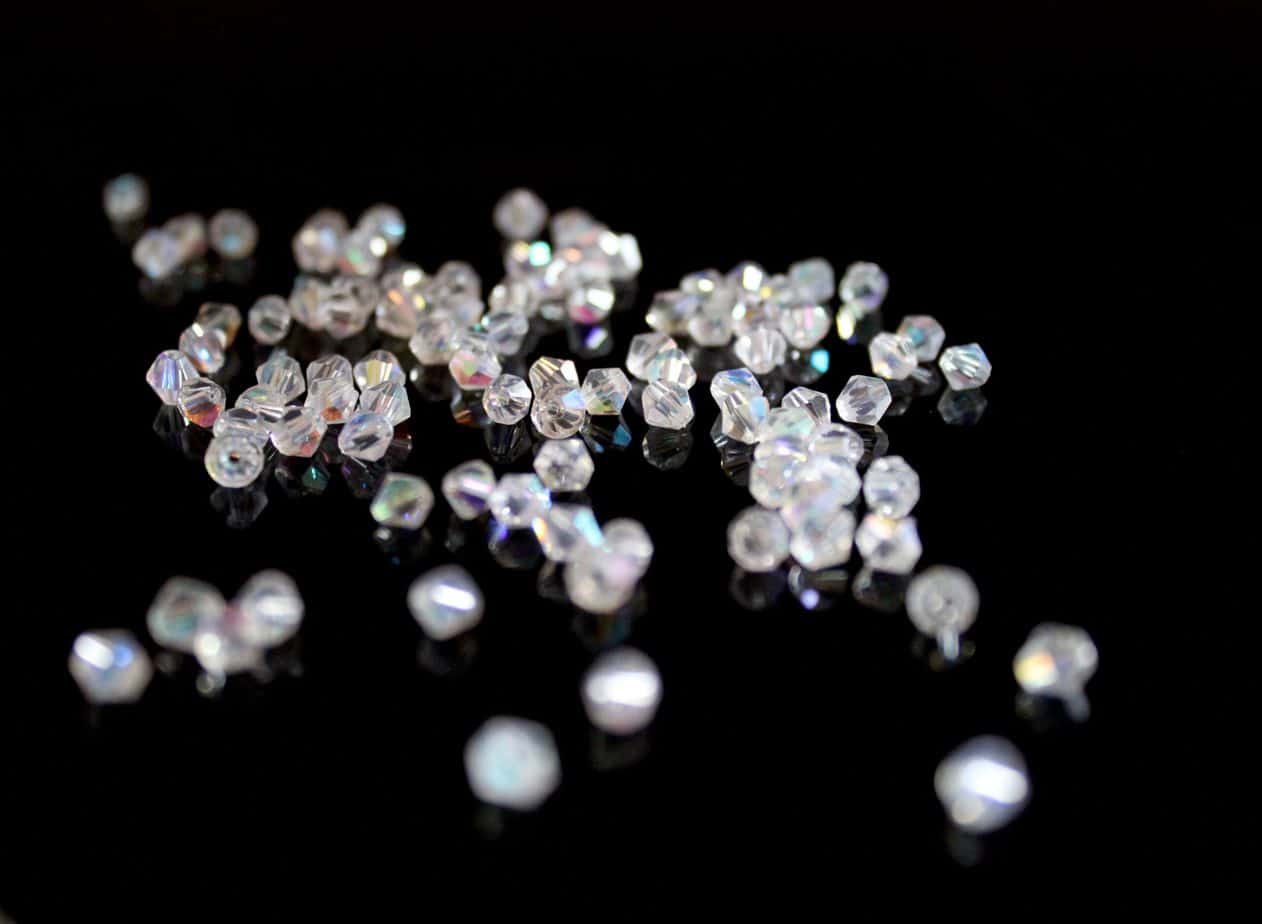 If you have documentation and an official grading report for your diamond bracelet, not only will the value of your diamond bracelet potentially be greater, but you can also tell if you have lab-grown or natural diamonds. Lab-grown diamonds are just as durable, and are increasingly popular– a lab-grown diamond bracelet is likely just as easy to sell. That said, it's also worthless. You can expect lab-grown diamonds to be worth about 30 percent less than natural diamonds of the same quality.
Which metal has the best resale value for a diamond bracelet?
Platinum has the highest resale value, followed by genuine gold. Interestingly, yellow gold has a higher resale value than white gold.
Which quality is best for a diamond bracelet?
Of course, the most important factors for how much you can sell your diamond bracelet are the 4 C's– the metrics by which diamonds are graded. For a detailed description, Click Here For a Guide to Diamond Quality. The spark notes version colorless diamonds will be more valuable than nearly colorless diamonds, and nearly colorless diamonds are far more sellable than those with a faint yellow hue. Clarity refers to the level of inclusions or imperfections. Round brilliant cuts are the most valuable and popular, and higher carat weight will of course fetch more than a more modest carat.
One way to assess the value of your diamonds is to see what diamonds of similar quality are valued at. This can be seen through market prices, as well as seeing how much loose diamonds are selling for via jewelers. Just keep in mind that those prices are marked up– and you still have to consider the style and metal type of your bracelet.
Where should I sell my diamond bracelet?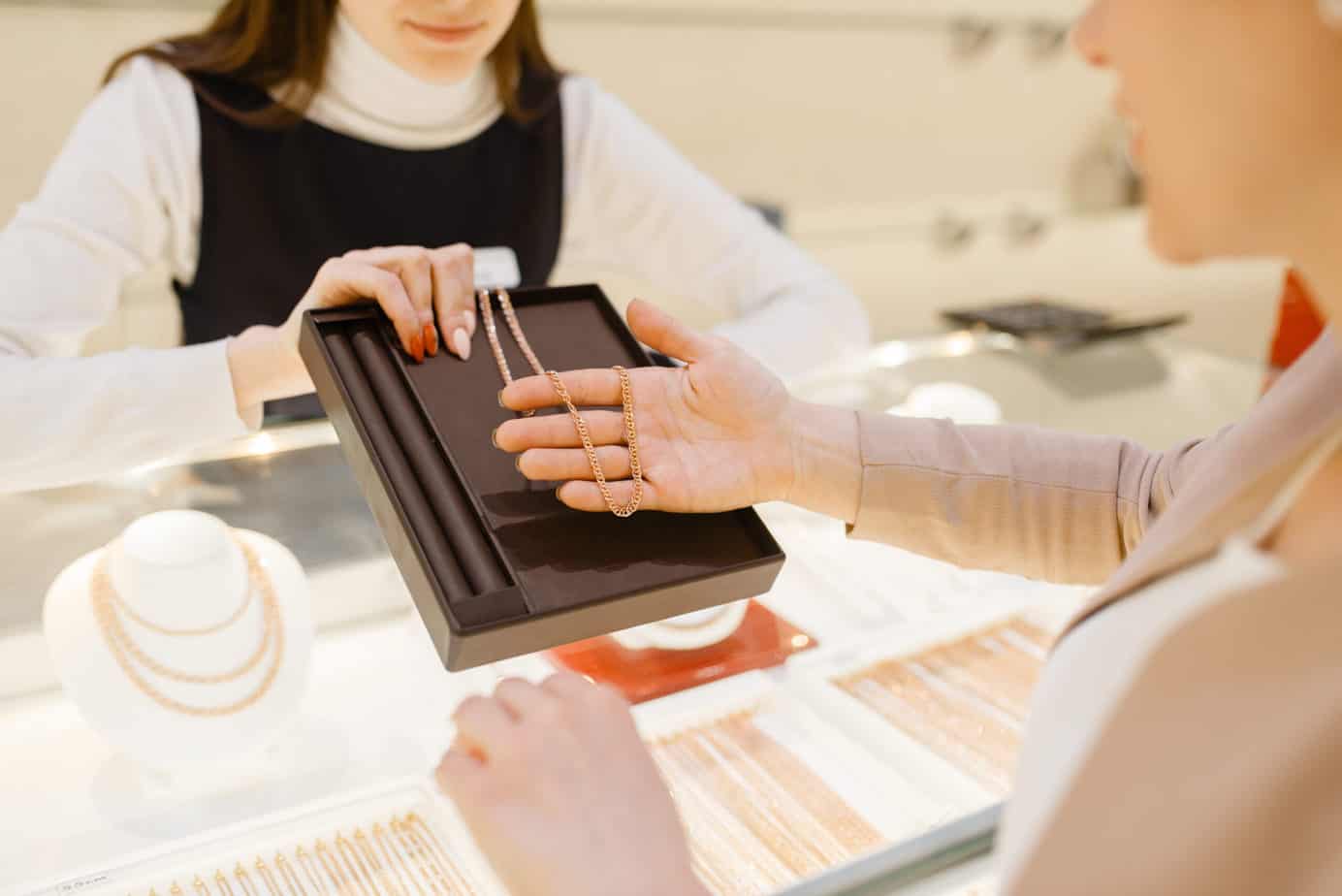 After you've done a little research and have an idea of what your diamond bracelet may be worth, it's time to pick where to sell. You can sell in person or online, and you can sell to a diamond dealer, pawnshop, or traditional jewelry store. The truth? No choice is perfect, so you have to weigh what's more important to you.
Is it better to sell jewelry to a pawn shop or jewelry store?
If you're considering selling your diamond bracelet in person, your two main options are a pawn shop or a jewelry store. A well-known or small jewelry shop is likely to be reputable, have professionals on staff, and be knowledgeable about diamond jewelry. However, the markups will be notable– that is, to make a profit, the shop is likely to give you a lower price than you might imagine.
Pawnshops are preferable– in most cases. They cut out the middleman, thus reducing costs on their end. This means you may be given a substantially higher quote at a pawn shop vs a jewelry store. Of course, not all jewelry shops or pawn shops take or are looking for pre-owned diamond bracelets. As such, you should always call and ask. For a jewelry shop, I recommend making an appointment. For both, you're better off with official diamond grading and a certificate of authenticity.
Is it safe to sell diamond bracelets online?
The main reason many are hesitant to sell online is that they're not sure it's safe or secure. Curiously, you'll usually get two exact answers: it's safe, or you should avoid it. The truth is somewhere in between. If you're selling with a reputable place, the process is safe and secure 99 percent of the time. If you sell just anywhere, there could be problems. The takeaway: do your research.
What are the advantages and disadvantages of selling a diamond bracelet online?
Selling online allows you to reach a larger market, compare prices, and doesn't require you to live near a pawn shop or jewelry store that accepts diamond bracelets. You do have to deal with shipping– even if it's paid for– and it's a less personal experience. If you're selling on your own– such as creating your listing on eBay or a similar website– then you need to have excellent photos and an SEO-rich description. You'll be competing with many other listings, and responsible for shipping.
How do you find the best place to sell a diamond bracelet online?
The truth is that there is no single best place to sell a diamond bracelet online, but there are some standouts. There are also red flags. I look for a website that is secure and issues only secure payment methods. A web page should have a detailed description of the selling and buying process, and quotes should be free of charge. I also prefer that they supply secure shipping, free of charge– even better if it's insured by them. A team of experts, a history of sales, and a presence on Better Business Bureau– or substantial outside reviews–are all important. For diamond bracelets, I also want to make sure the company is interested in them, has bought them in the past, and seems knowledgeable about the diamond bracelet market.
Where to Sell a Diamond Bracelet Online: My Picks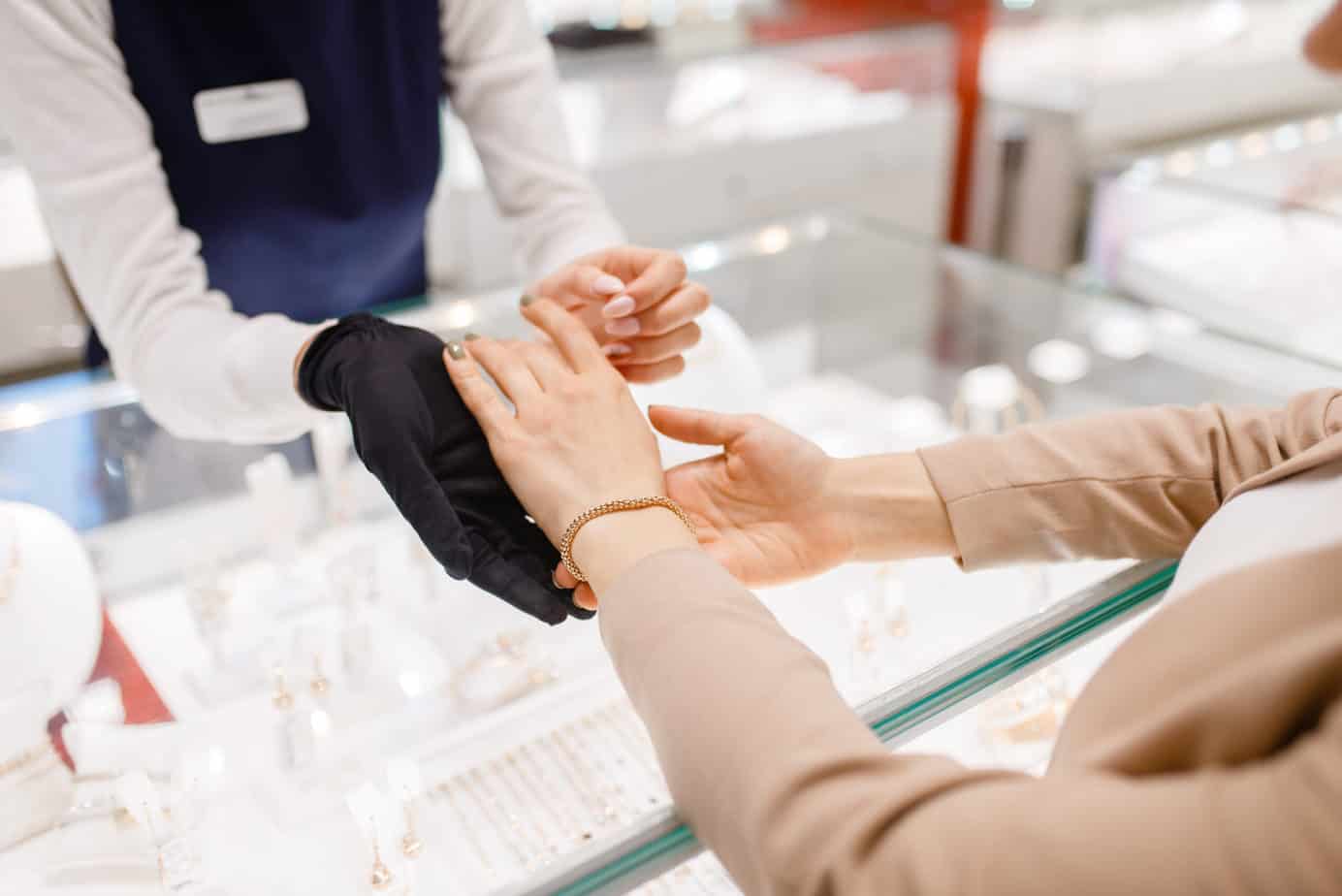 Here are my picks for just a few of the best places to sell a diamond bracelet online. I'll give you my top two picks, as well as an honorable mention.
My Selection Criteria
All of these places are actively seeking diamond bracelets and have a transparent, easy-to-follow selling process. They're highly rated and respected and offer a fuss-free process for selling online– as well as a few perks. I made sure the company is reputable, has an easy process to follow, and includes experts so you're at ease selling.

Best for Selling Designer Diamond Bracelets: Luxury Buyers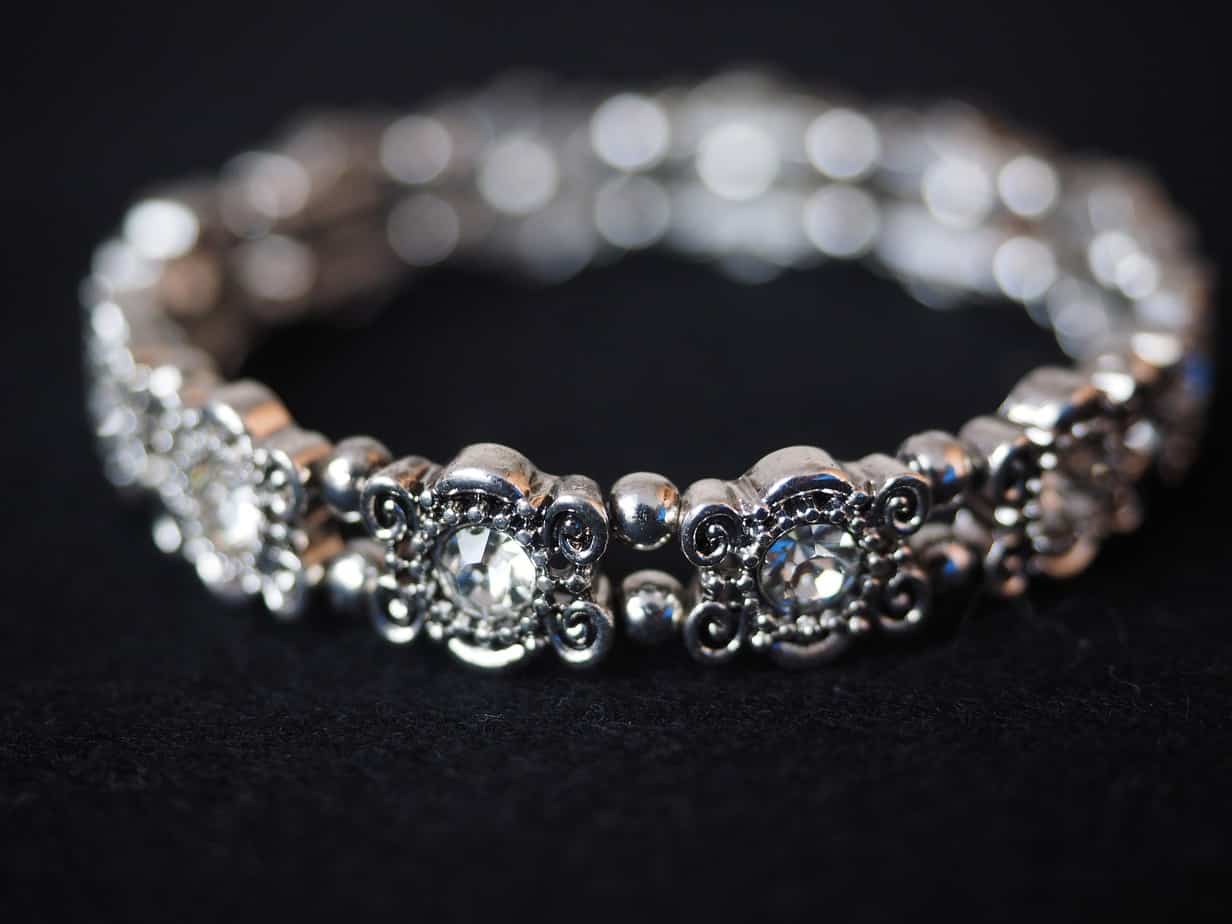 Luxury Buyers has physical locations in Los Angeles, Beverly Hills, Westlake Village, and Malibu. They specialize in diamonds, luxury watches, and signature diamond jewelry. They have experts on staff that have a combined experience of 50 years of buying and appraising and have a sharp towards but national and international market trends. They offer a direct purchase of diamond bracelets and other products which cuts out overhead costs, resulting in a higher price and a faster payment. Their process is risk-free, quick, and convenient. You can also connect with experts during the process. They do accept a variety of bracelets, but they especially love luxury brands like Cartier and Tiffany and Co.
What's the selling process like?
The selling process takes as little as 2-3 days. You'll start by creating an account (all that is required is an email address) and then filling out an initial quote form. This form will ask for an item name, description, photos, documentation, asking price, and general category. You can also check the status of your diamond bracelet at any time, simply by logging on. They will accept bracelets that have defects, and bracelets without official papers.
After receiving an initial quote, you can choose to continue or decline. If you're still interested, you'll be given fully insured shipping via FedEx or Armored Courier. Tracking numbers will be provided. All shipments are a priority overnight. That shipping is all prepaid.
You'll then receive an offer within 24 to 48 hours, which you can decline or accept. Should you decline, your diamond bracelet will be shipped back to you, free of charge, via the same secure method.
How does payment work?
After accepting their offer, you'll receive payment via bank wire transfer or a physical check via US mail. Payment will be issued within 48 hours.
What's so special about Luxury Buyers?
Luxury buyers have no fees for the entire process, secure and insured shipping, and can offer better rates than some competitors. They're also quite speedy, meaning the process could take a mere two days.
What's the worst part about selling with Luxury Buyers?
While they accept all kinds of jewelry they're more likely to be interested in a luxury brand.
How do I get started?

To get started, click Sell Now. You'll be prompted to create an account, then fill out an initial form describing your diamond bracelet.
Best for Selling Diamond Tennis Bracelets: Jolly's Jewelers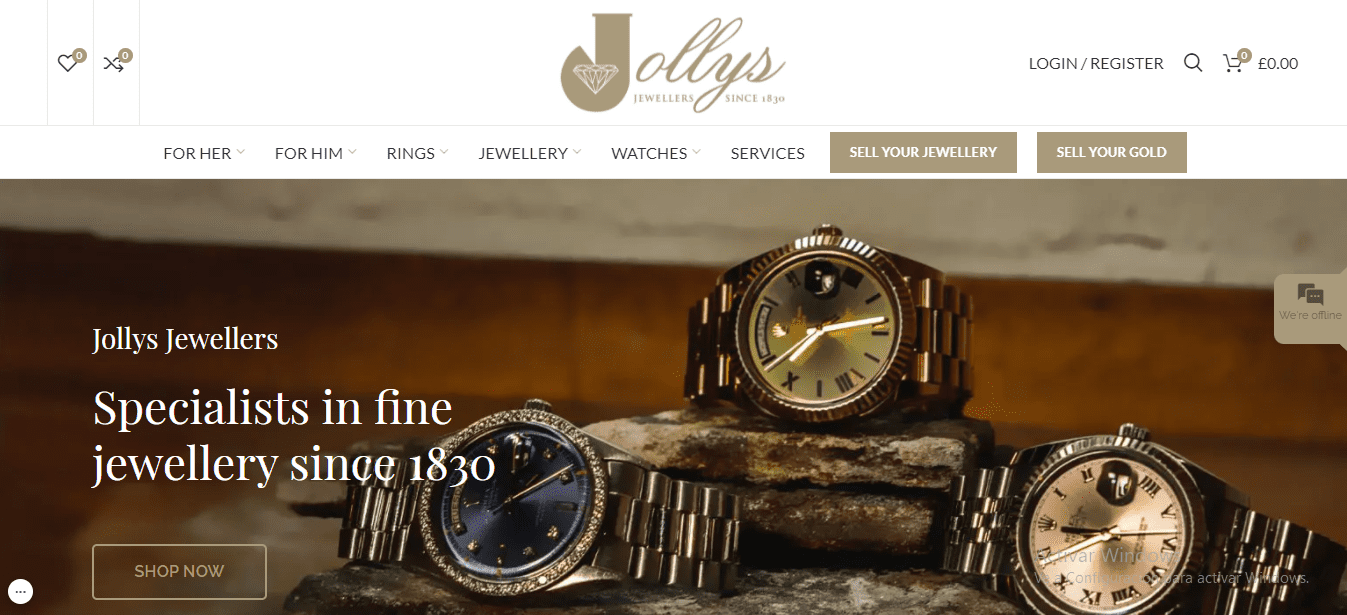 Jolly's Jewelers has a flagship store based in Mansfield and was founded in 1830. Do keep in mind that, since it's based in the UK, you need to be mindful of tax implications for expensive jewelry. That aside, the beloved jeweler is a family-run business that enjoys high regard and is one of the oldest jewelers who have successfully expanded robust online options– including the ability to sell diamond bracelets and other fine and luxury jewelry pieces. They started their online sales and services 6 years ago and continue to grow. I love that they have in-house experts and gemologists– and there are many perks to selling with them.
What's the selling process like?
With a keen eye for diamond tennis bracelets, in particular, Jolly's makes it fairly intuitive to sell your jewelry online. It's also quick and customer-friendly. You'll start by filling out an online form that asks for contact information, images, and a description. You'll get a quote the same day.
Shipping is handled via Royal Mail, with a flat fee of roughly 15 pounds (USD 20) for the speedy shipping. It is possible that shipping will be delayed due to the pandemic. After the bracelet is received, you'll be offered a final quote, which you can accept or decline. You'll be contacted via email or phone.
How does payment work?
If you accept, you'll be paid the same day, with options such as Paypal or bank transfer.
What's so special about Jolly's Jewelers?
They're a respected jeweler who promises to pay top price. You're also reaching an international audience. They're experts and one of the few traditional jewelers that offer services like this.
What's the worst part about selling with Luxury Buyers?
Since it's based in the UK, you need to feel pretty good about the quote they give you– there are fees associated with shipping, and shipping delays mean that the process could take longer.
How do I get started?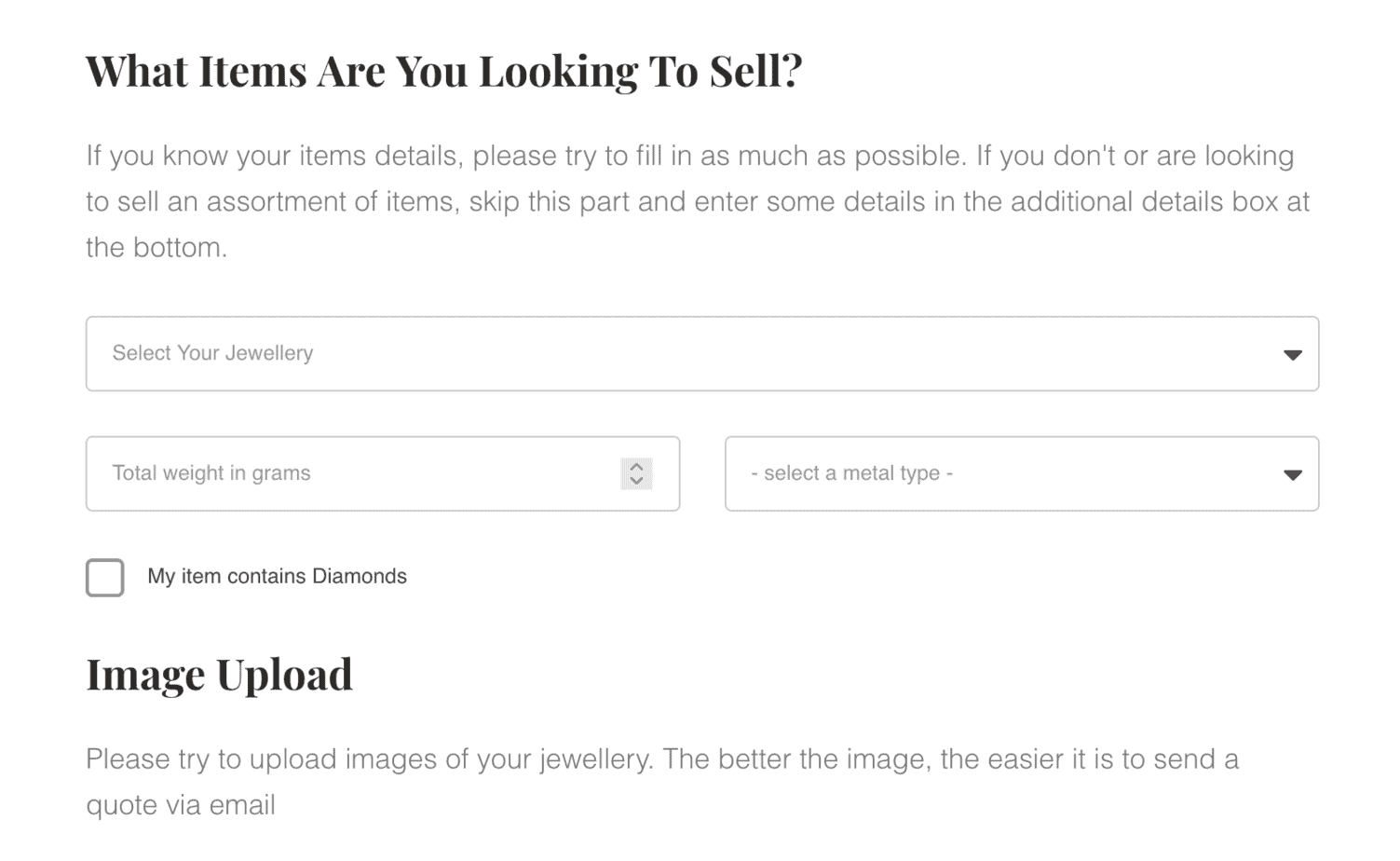 To get started, Click Here to Fill Out an Online Form.
Frequently Asked Questions
Question: Is there a tennis bracelet in style for 2021?
Answer: Tennis bracelets are very much in style for 2021, and that's unlikely to change. First popularized by professional tennis players, tennis bracelets feature sparkling diamonds all around, often round cut and set in gold, platinum, or silver. They are worn with casual and formal outfits alike, and also can be quite valuable, depending on the quality of diamonds and the metal type.
Question: Which is the most expensive bangle in the world?
Answer: While diamond bangles fetch high prices, one of the most expensive bangles in the world is unexpected. Sotheby's auctioned a jadeite Guifei bangle for a price exceeding $5.2 million in 2014. It's noted for stunning transparency, impressive size, and vivid green hue.
Question: Can you wear a diamond bracelet every day?
Answer: One reason why diamond bracelets are timeless is that they are durable enough to be worn every day. Diamonds are the hardest gemstone, whether lab-grown or natural. A diamond bracelet won't scratch– and will only tarnish if the metal it's set on naturally tarnishes.
Of course, some things can harm diamonds over time, such as harsh chemicals. They also are somewhat brittle– meaning that a hard, direct hit can chip a bracelet–but all told, a diamond bracelet is durable for daily wear.
Final Thoughts & Honorable Mentions
Selling a diamond bracelet online gives you the advantage of quickly comparing different quotes– and potentially reaching a wider audience. However, you choose to sell your diamond bracelet, make sure you're getting a quote for around a minimum of 50 percent of the value. Heading in with clear and realistic expectations is also a tip for success.
If you don't feel like my two picks are the best fit, there are other options. Worthy.com allows you to sell diamond jewelry through an auction. Your jewelry is professionally cleaned, photographed, and listed for you. You work with marketers and jewelry professionals to agree on a minimal price, and then your jewelry is auctioned online. They take a fee-based upon your final sale.
For a more traditional online selling experience, my final pick is iValue Lab. This company provides secured FedEx shipping and a final offer payment within 24 days of acceptance.
Looking for more interesting readings? Check out: