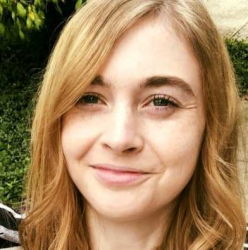 Latest posts by Erin Jamieson
(see all)
Ready to upgrade your accessories? I have you covered. Here's how to select the best women's thumb rings.
From chunky gold to dazzling diamonds, rings are a way to express yourself. But in 2022, women are looking to the best thumb rings as a way to express themselves.
The trend isn't new, but there are signs that thumb rings are slowly becoming more popular again. Joey King, who will star in Uglies and acted in teen films like Kissing Booth, showcased the trend with streetwear attire.
King's Valentino look included a striped long shirt paired with a black pencil skirt. But it was her accessories that grabbed attention. The EF Collection thumb ring was a surprising touch.
EF Collection itself is not such a surprising brand. EF Collection is a luxury designer whose been worn on the red carpet by Taylor Swift, Kendall Jenner, Reese Witherspoon, and countless others. But thumb rings are not your typical accessory.
And it's not just King who's sporting the trend. This unique accessory is being sold on wholesale online markets like Amazon and Etsy. It's also being featured by designers as esteemed as Louis Vuitton.
Could this year be the best year yet for thumb rings? In this guide, I'll tell you everything you need to know to find the best thumb rings for women. I'll also share some of my favorite gold, silver, and diamond thumb rings that's elevate your style this year.
Bottom Line Up Front Summary
If I had to select just one thumb ring. it would be the Solid Yellow Gold Wave Fashion Ring. This thumb ring is versatile and gorgeous. More importantly, it's crafted with genuine 14K gold, which means you won't have to worry about it tarnishing or losing its color.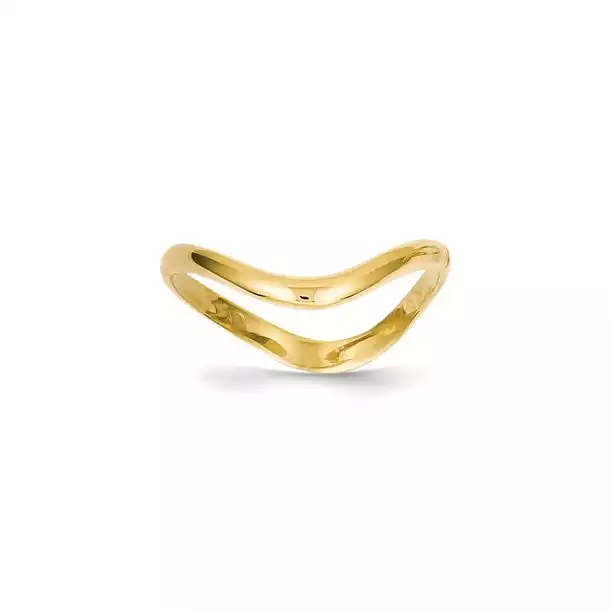 My Top Picks
What is a Thumb Ring Called?
Most simply refer to a thumb ring as a thumb ring. However, other names include a thumb tip or kustuban in Persian. You may also see the word zihigir. A zinger is a specific type of thumb ring that features a unique pattern with a gold leaf, single ruby, jade gemstone, and two emeralds.
When Did Thumb Rings Become Popular?
This history is thumb rings is quite interesting. Thumb rings first became popular well back during the Neolithic era in Asia.
Thumb rings were crafted out of leather, bones, and stones. It's hard to know exactly how they were used, but evidence has been discovered by archaeologists. Thumb rings have been found in the tombs of ancient rulers, including Lors of Rui (8th century).
Ceremonial and decorative thumb rings have also been discovered during the 16th century, primary within the Ottoman Empire. For the Egyptians, thumb rings were an accessory for those of high ranking. Romans and Greeks also crafted thumb rings.
Thumb rings were also popularized through archery. Used to this day, thumb tips, as they are also called, were crafted to protect a thumb while drawing a bowstring. While archery thumb rings were first crafted with metal, now materials like leather are favored for their flexibility.
What do Thumb Rings Symbolize?
Thumb rings, like so many forms of jewelry, mean something to many. Most popularly, thumb rings signify freedom. That freedom expresses boldness and bravery.
More importantly, thumb rings are an expression of personality and individuality. But thumb ring symbolism goes beyond that. Thumb rings represented immortality to the Ancient Egyptians, but some modern meanings might surprise you.
Thumb rings are thought to protect against evil and ill will, not unlike a God's Eye charm. Certain thumb rings are seen as someone confident and at peace with themself. For members of the LBGTQ+ community, thumb rings have also been used as forms of expression. For those struggling with anxiety, thumb rings are often engraved with a powerful affirmation.
Why do People Wear Silver or Gold Rings on Their Thumbs?
Silver has long been a symbol of connection to lunar cycles and the moon. It's also seen as a window into one's deepest desires and soul. Wearing a silver thumb ring is an expression of a deep connection to oneself. Gold thumb rings, meanwhile, may symbolize a connection to love and spirituality.
What Does a Thumb Ring on the Right vs Left Hand Mean?
What hand you wear your thumb ring also matters.
Right Thumb Rings
Wearing a thumb ring on your right hand symbolizes wealth and prestige. Of course, this has ancient roots and not everyone is aware of this significance. Today, men and women mostly wear a thumb right on their right hand more as an aesthetic choice.
Left Thumb Rings
Wearing a thumb ring on your left hand is meant to symbolize deep convictions and feelings. Some also wear a thumb ring on their left hand to show that they're not in a relationship.
Where's the Best Place to Wear Thumb Rings?
It's up to you where your thumb ring. Both the left and right thumbs are considered acceptable. I'd simply select the hand that's most comfortable for you or the one whose symbolism you prefer.
Can I Wear a Thumb Ring?
The question isn't if you can wear a thumb ring but if it's right for you. Men, women, and anyone can wear thumb rings, and there's a lot of misconceptions about thumb rings being bad luck, weird or tacky. Here's the truth about these commonly spread ideas.
Are Thumb Rings Bad Luck?
Thumb rings aren't bad luck, nor have they ever been. Thumb rings are meant to protect against bad luck. Some believe that thumb rings are a talisman that protects against bad things happening in someone's life. Thumb rings are worn during times of anxiety or distress, or just someone looking to turn their luck around.
Are Thumb Rings Tacky?
Thumb rings are not tacky, but there are better and worse ways to wear them. In my opinion, a thumb ring can be worn by anyone and in a variety of styles. The most common reason why thumb rings are seen as weird or tacky is when they are quite large and don't coordinate with your outfit.
Formal attire is usually best paired with a small ring, not a chunky thumb ring. Materials, size, and occasion all play a role in how your thumb ring looks. Thumb rings made out of precious metals can be a beautiful accessory.
Is Thumb Rings Out of Style?
Thumb rings aren't out of style– they're just not widely worn yet. A notable celebrity who wears thumb rings is Meaghan Markle. It goes to show that thumb rings can be found in many styles and be worn in many ways. There are casual rings and also sleek and glamorous rings.
How Should a Thumb Ring Fit?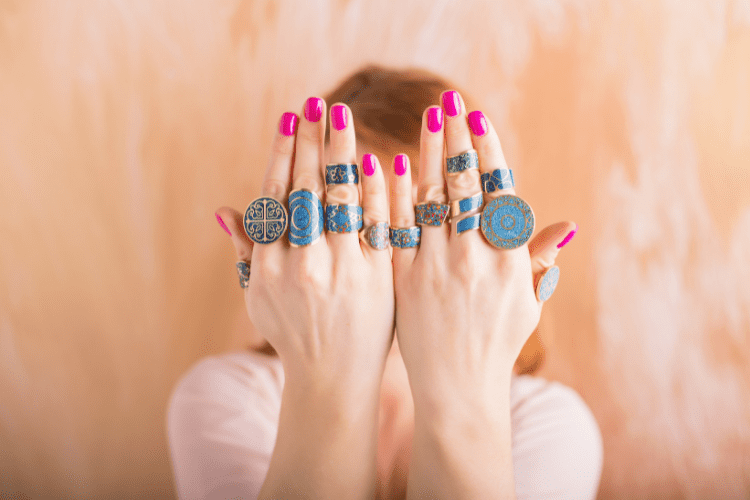 If you've decided that a thumb ring is right for you, it's important to get the right fit. A thumb ring needs to be comfortable and also stay on your thumb. Luckily, finding the right size for a thumb ring isn't any more difficult than any other ring.
A thumb ring should fit so it doesn't slide up and down, but you don't have to force it over knuckles. It should be comfortable– not too tight and not too loose.
What Size Are Thumb Rings?
Thumb rings follow a ring sizing chart. The average size for a thumb ring for women is around 19mm, but this can vary greatly. The best idea is to measure your thumb. Check the sizing for thumb rings for each product. There are some brands that custom make thumb rings to fit. Custom thumb rings may also be found through sites like Etsy.
How Do I Measure My Thumb Ring Size?
To determine your thumb ring size, I recommend buying a plastic ring sizer. Order a Free Ring Sizer From Blue Nile Here. However, if you don't want to wait and you're confident in your measuring skills, you can also use dental floss. Use dental floss or string and wrap it around your thumb.
Using a pen, denote where the string starts. Note that must ring size charts are in millimeters. You should round up to the nearest ring size.
How Do I Find the Best Thumb Rings?
There's a more modest selection of thumb rings. That said, there still are some beautiful thumb rings you can find. The best thumb ring for you depends on your style preferences and lifestyle.
What Thumb Ring Looks Best?
There is no single thumb ring that looks best on women. However, fit matters. A thumb ring that's on the daintier side is more suitable for formal occasions. Chunky thumb rings are excellent choices if you just want a fun accessory. Generally, silver, gold, and platinum thumb rings are considered to be more sophisticated and stylish.
What Are Some Popular Thumb Rings?
Metallics are very popular for thumb rings. For a different look, rose gold can be very eyecatching and beautiful for women. While a chunky style is in, so are more minimalist styles.
Precious stones, like jade and diamonds, are also gorgeous accents. Other trends I love include beads and engravings with names or affirmations. Affirmations for thumb rings include sayings like: I Am Strong, I Am Enough, Have Faith, and I Am Loved. Of course, adjustable thumb rings are popular too.
Where to Buy Thumb Rings: My Ideas
Thumb rings aren't sold by everyone. While companies like James Allen and Brilliant Earth are beloved for their engagement rings, cocktail rings, and wedding rings, not all traditional companies sell thumb rings. To help you out, I've sorted through where you can buy some of the best thumb rings online.
There are two main places you can buy thumb rings online, outside of Amazon on eBay. Walmart and Etsy both have substantial selections. I've navigated through thumb rings on both platforms, only choosing ones that have high customer ratings, are a fair price, and offer either a unique or versatile style.
Etsy Thumb Rings
Etsy is a platform where you can buy beautiful handcrafted items for independent and small creators. Something I love about buying from Etsy is knowing I'm finding unique products and supporting artisans and smaller businesses. Of course, the challenge is finding great sellers who deliver.
I've searched and found the best thumb rings on Etsy. All of these rings are made with genuine sterling silver or a form of gold. These are all thumb rings from highly rated sellers who offer fair prices and beautiful designs. Shop All Etsy Thumb Rings Here.
925 Sterling Silver and Gold Tone Thumb Ring
This gorgeous handmade thumb ring is made from a shop with over 28,000 sales and counting. The ring is made out of recycled, genuine precious metals. A classic polished band features slightly tapered edging and a center gold tone. The middle strip adds a bit of texture for a classic, versatile style.
Pros
Cons
Shop Runs Out of Stock Due to Popularity

More Yellow than True Gold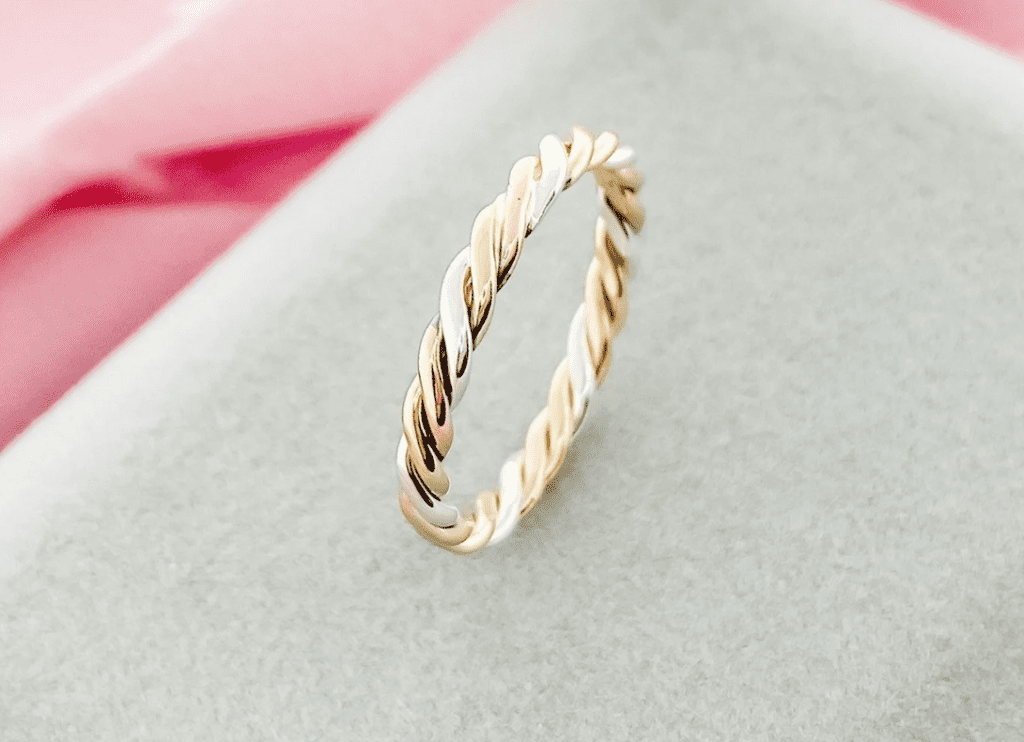 This is easily one of my favorite thumbs rings for women. This thumb ring is elegant and versatile, with a triple twist pattern and beautiful luster. The ring is handcrafted with Argentium sterling silver and 10K gold wire. The ring fits comfortably and can be worn alone as a thumb ring or switched to be worn as a stacking style. Gold filling is available in rose gold or yellow gold. Buy Here.
Pros
Use as Stackable Ring or Thumb Ring

Gorgeous Sterling Silver and Gold-Filled Design
Cons
Gold Filled Not Same As Regular Gold

Can be Pricey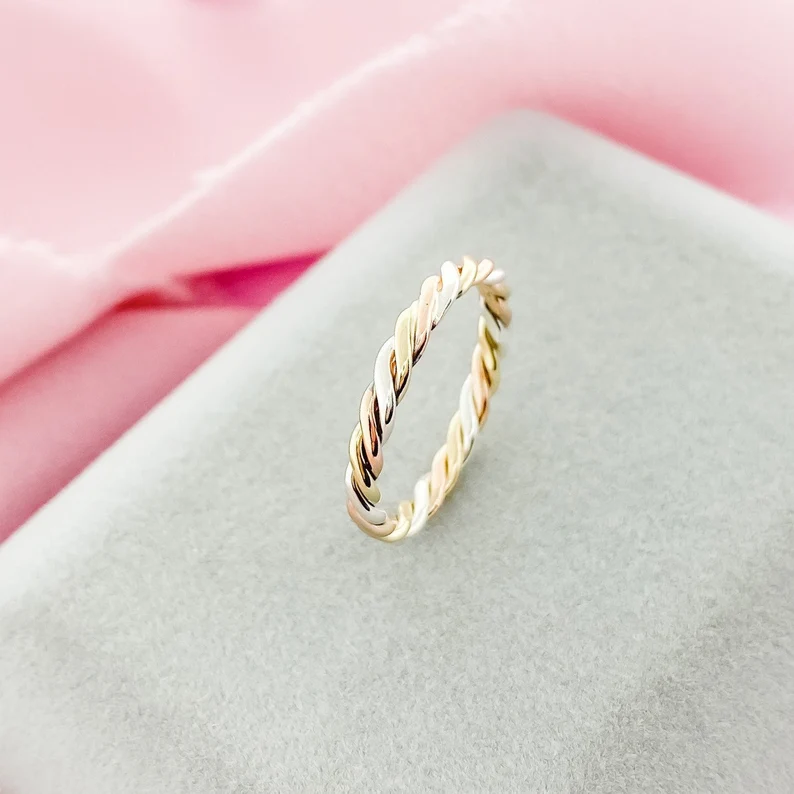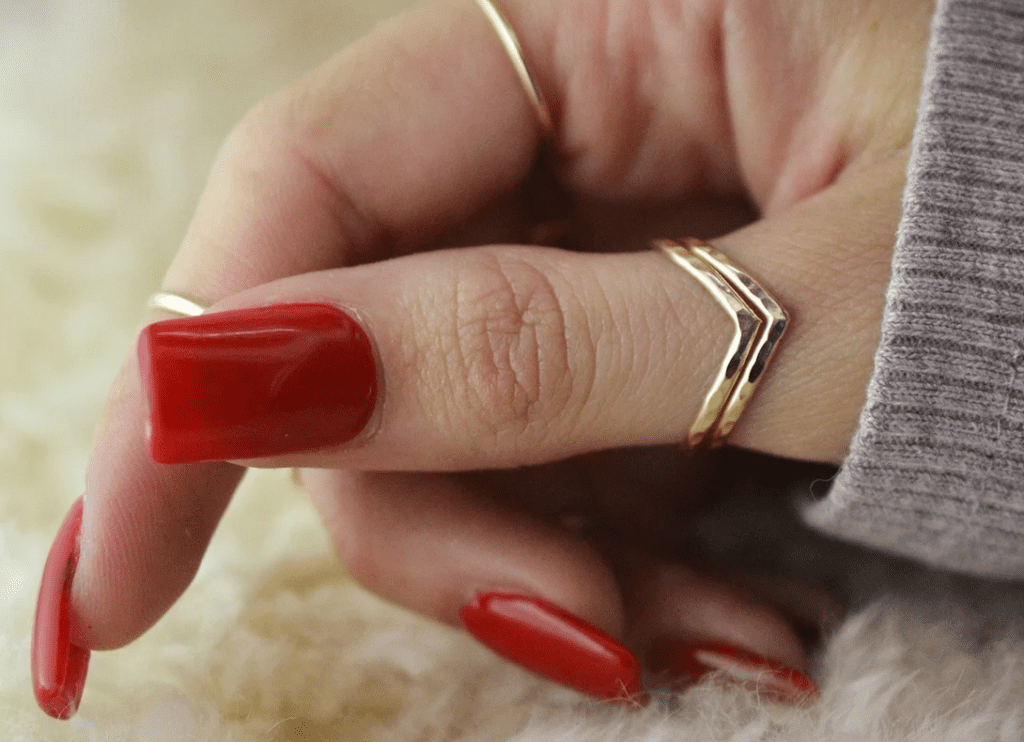 Worried about your thumb ring being too dramatic? This minimalist style may be for you. This subdued style features a still-striking modern appeal. A V shape adds a clever accent to any other accessories. You can order it with a gold filling or plain, genuine sterling silver. Buy Here.
Pros
Versatile, Minimalist Design

Gold Filled or Plain Sterling or Two-Tone
Cons
Gold Filled, Not Solid Gold

Thin Band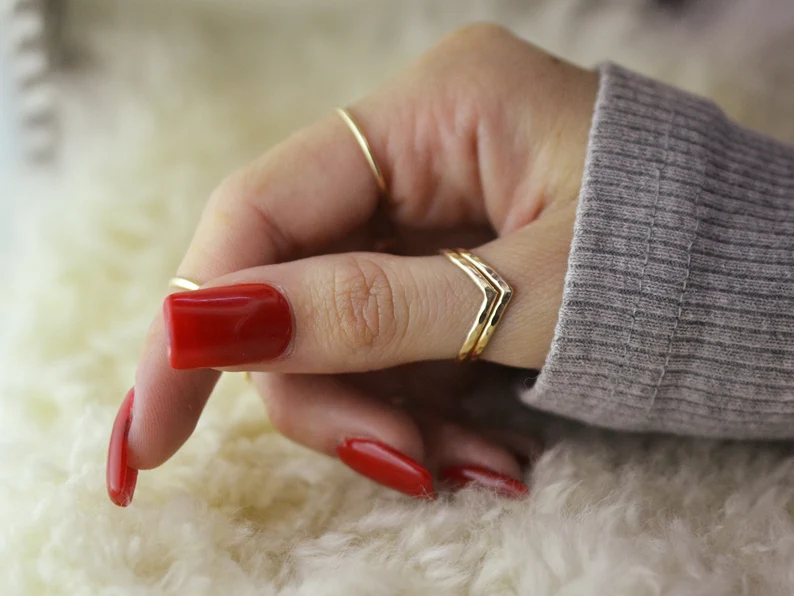 Double V Gold Filled Thumb Ring | Etsy
There is just something classy yet edgy about wearing a Thumb Ring. It is such an attractive compliment to your hand and really polishes off your look.
Check Price
We earn a commission if you click this link and make a purchase at no additional cost to you.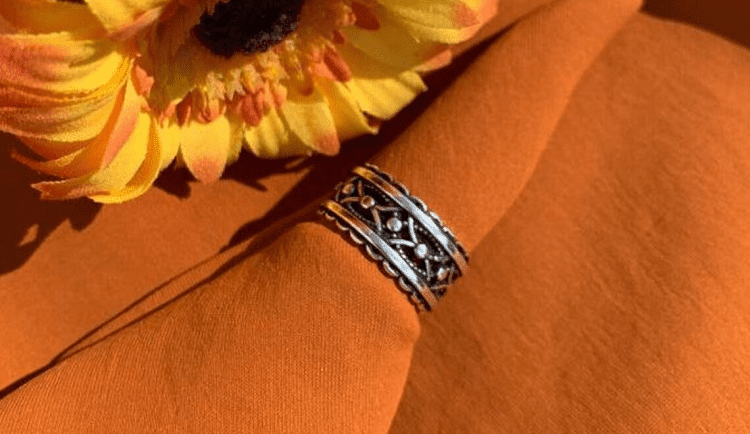 If, on the other hand, you want to fully embrace the thumb ring trend, this boho style might be right up your alley. If you're gifting a thumb ring, it's also a great idea because it's adjustable. The ring is crafted with genuine 925 sterling silver and I love the attention to detail with the ornate pattern. Buy Here.
Pros
Unique Boho Style

Adjustable
Cons
Not as Versatile

Limited Sizes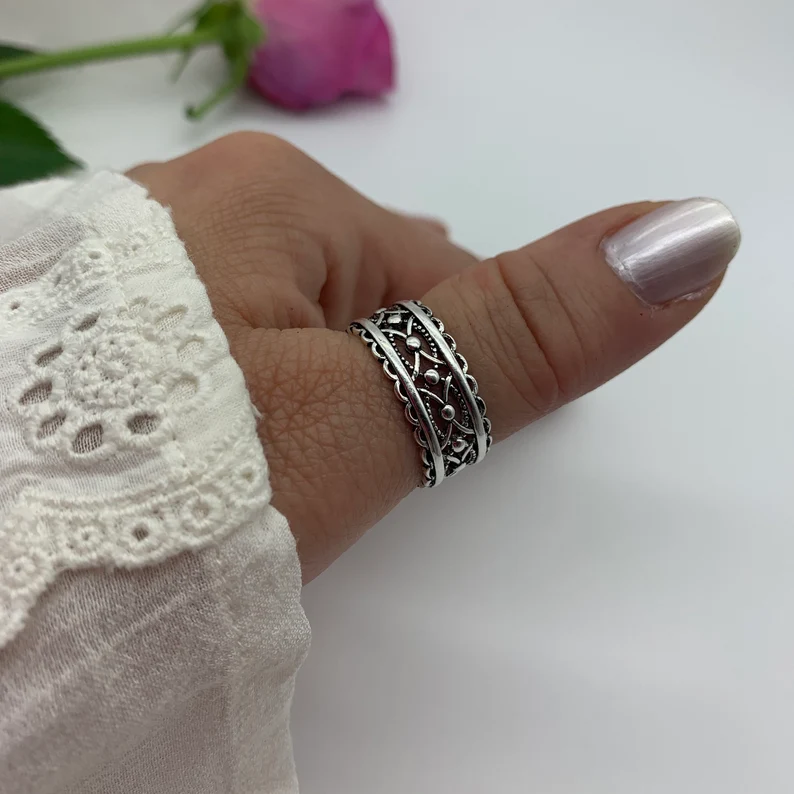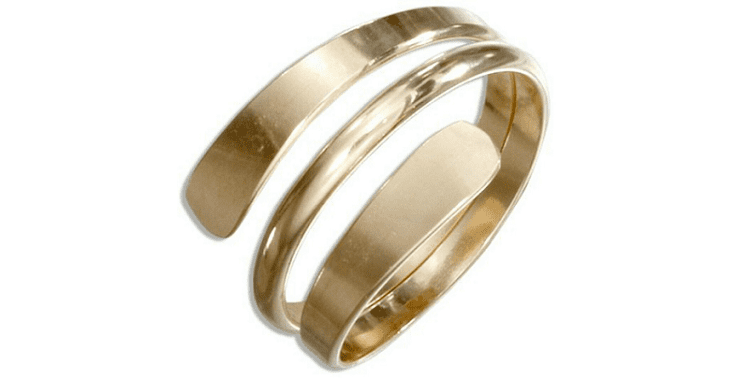 This bestselling adjustable ring features a modern and versatile design. The coil makes it easy to fit on your thumb, no matter your size. The gold filling adds a beautiful touch, without the price of regular 14K gold. This handmade ring is sure to be a go-to accessory. Buy Here.
Pros
Adjustable

Gold Filled, Versatile Design
Cons
Only Adjustable to Size 9.5

Gold Filled, Not Regular 14K Gold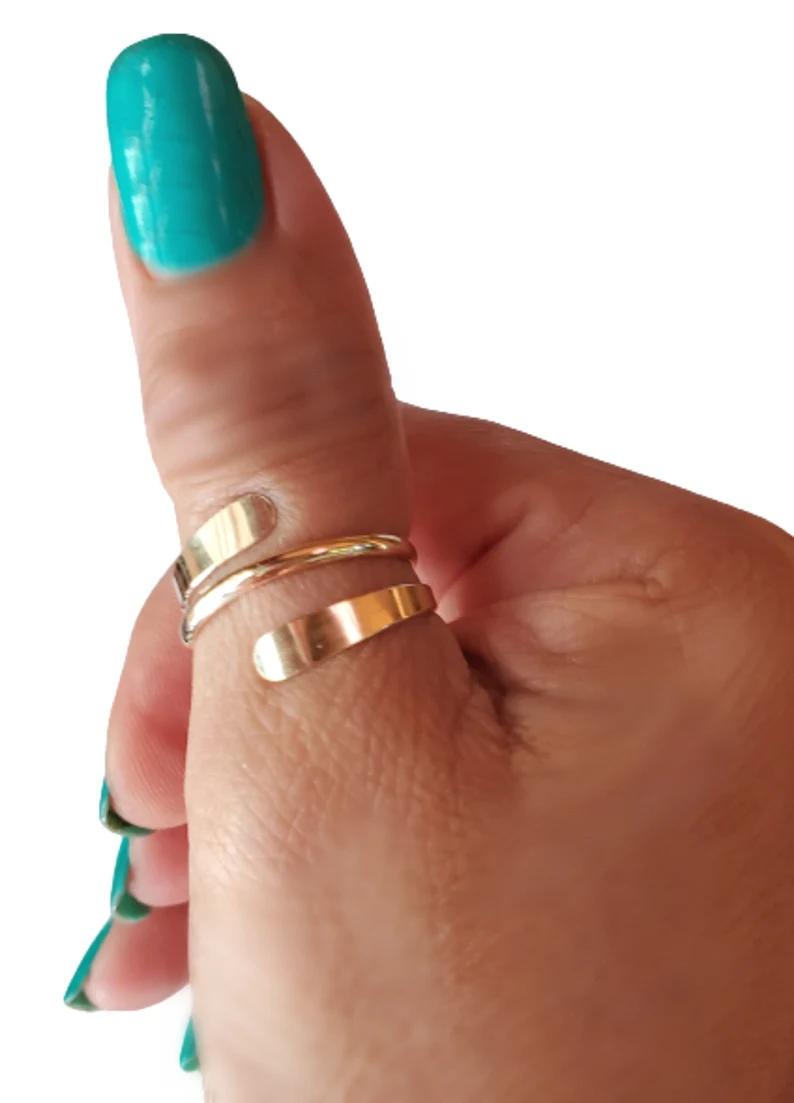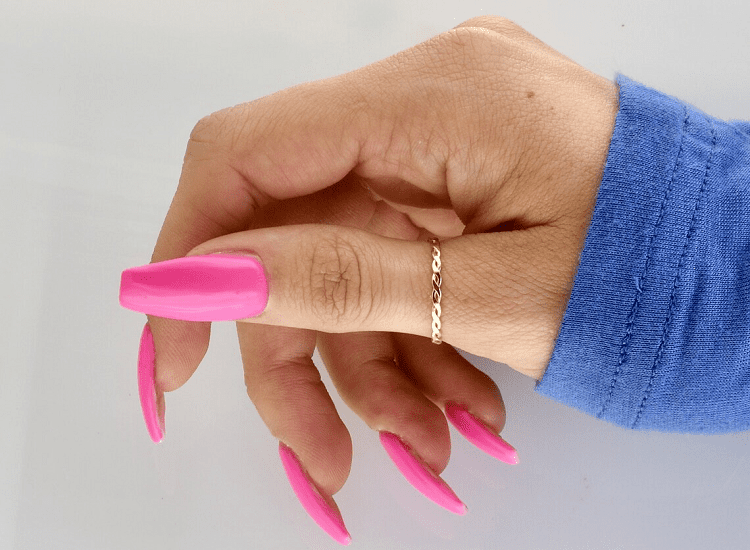 This minimalist ring is dainty and deceptively simple. With the braided design, you can easily stack this ring or use it as a thumb ring. Pair with a simple chain necklace and have a complete style. But what's exceptional about this ring is the number of choices. Select from sterling silver, 14K gold-filled, and even genuine 14K gold. Buy Here.
Pros
Available in Sterling Silver, Gold Filled, and 14K Gold

Dainty and Versatile
Cons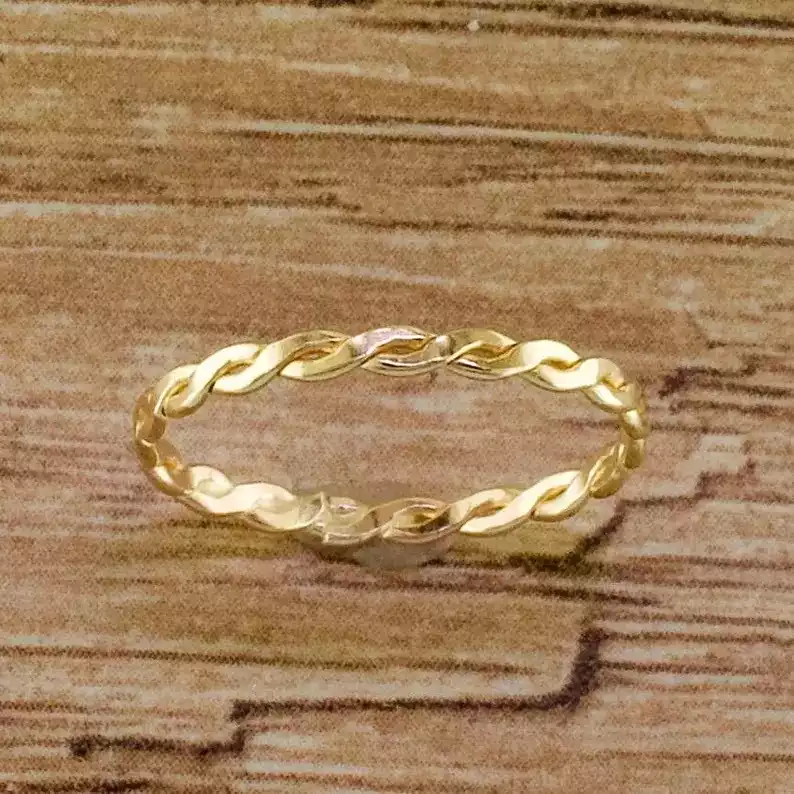 Dainty Gold Thumb Ring | Etsy
With a piece of string or dental floss, wrap it snugly but not tight at the part of the thumb/finger where you want the ring to lay and mark it where the ends meet.
Check Price
We earn a commission if you click this link and make a purchase at no additional cost to you.
Abalone Shell Wrap Thumb Ring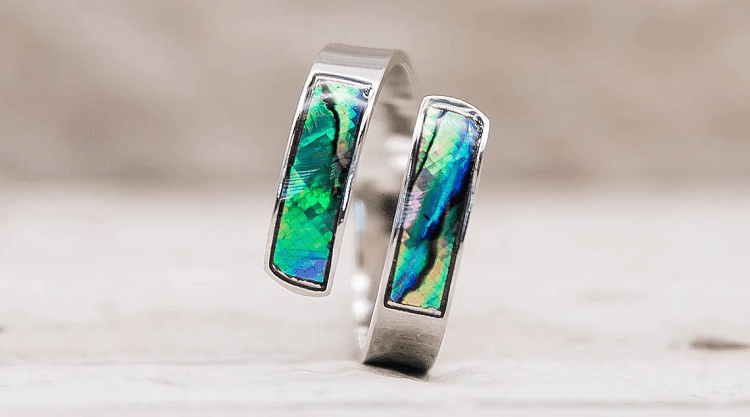 A downside of sterling silver is that it can tarnish with exposure to water and simply time. This ring requires less upkeep and is very affordable. The ring is crafted with stainless steel, which is an excellent choice for those with skin sensitivities as well. Stainless steel is paired with titanium and tungsten with a unique, artistic design that's unlike almost any other thumb ring.
Pros
Durable Materials

Very Unique Design
Cons
Stainless Steel Has Duller Luster

Not as Versatile
Walmart Thumb Rings
Walmart isn't usually my top choice for rings, but hear me out. Popular queries for thumb rings bring up stores like Pandora, Nordstrom, James Avery, John Lewis, JC Penney, and Kendra Scott. The problem is that these places sell either none or almost no thumb rings.
And while you may not be able to find many thumb rings in Walmart stores, you can find genuine sterling silver and even 10K and 14K thumb rings online! These rings that I've selected are some of the best options in Walmart's collection. You get a thumb ring for a great price, and many of these are more formal than the ones being sold on Etsy. Shop All Walmart Thumb Rings Here.

If you want a staple thumb rain, a 14K gold ring is a good way to go. This modern 14K yellow gold thumb ring is a twist on a classic, with a slight wave to the design. The finish is glossy, beautiful, and versatile. Buy Here.
Pros
Genuine 14K Yellow Gold

Modern Twist on a Classic
Cons
Only Available in Sizes 8 and Up

Expensive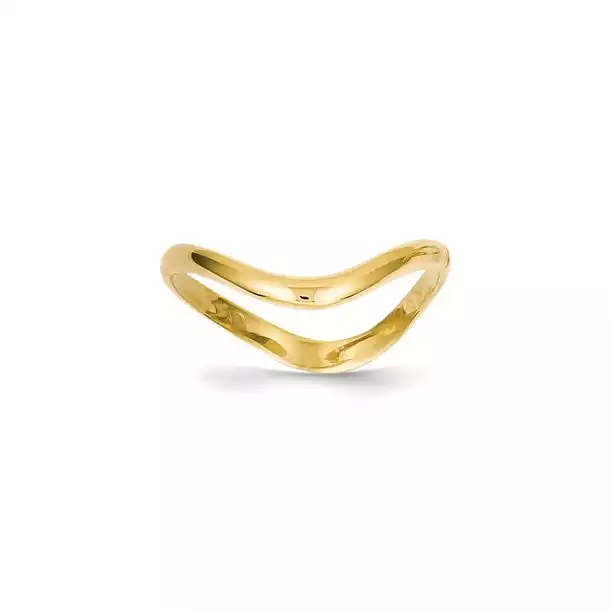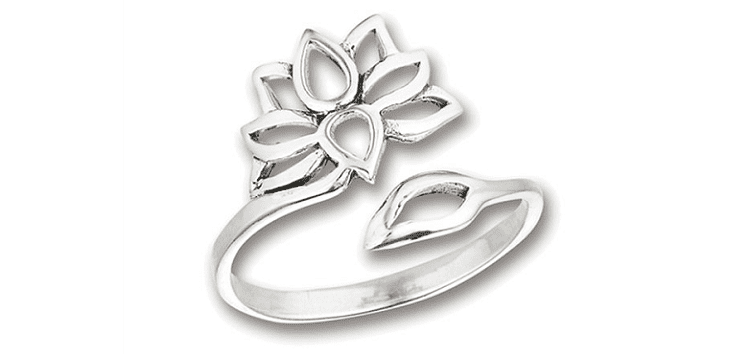 The lotus flower is a meaningful symbol with countless interpretations. A symbol of purity, spirituality, and personal growth, the lotus symbol is a thoughtful touch. The thumb ring is crafted in sterling silver and adjustable for a comfortable fit. Buy Here.
Pros
Meaningful Lotus Symbol

Adjustable For Comfortable Fit
Cons
Limited Sizes

Lotus Symbol is Slightly Abstract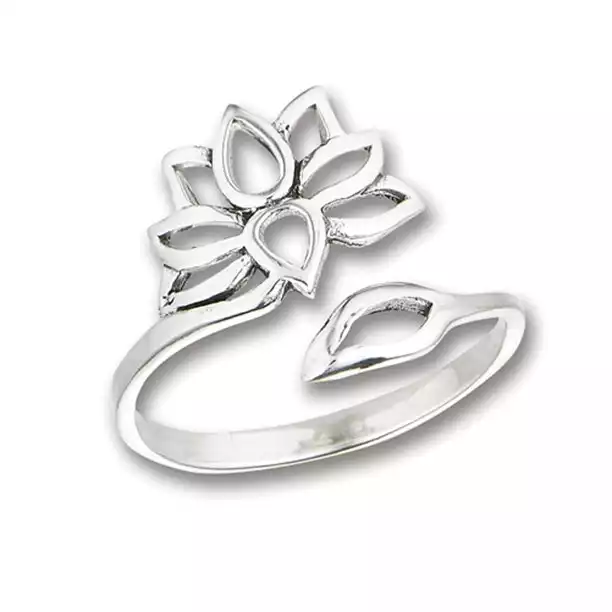 Blush & Bar Dainty Adjustable Thumb Ring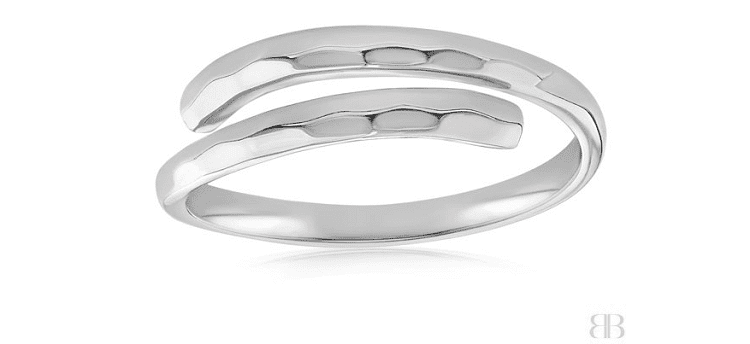 I was pleasantly surprised to find this style at Walmart. This hypoallergenic thumb ring features a dainty but striking coil design. The polish is understated and works well with the rose gold, gold, or silver finishes. It's made with 18K gold vermeil or sterling silver.
Pros
Gold Vermeil is Stronger than Typical Gold Plating

Adjustable and Versatile
Cons
A Little Fragile

Quite Small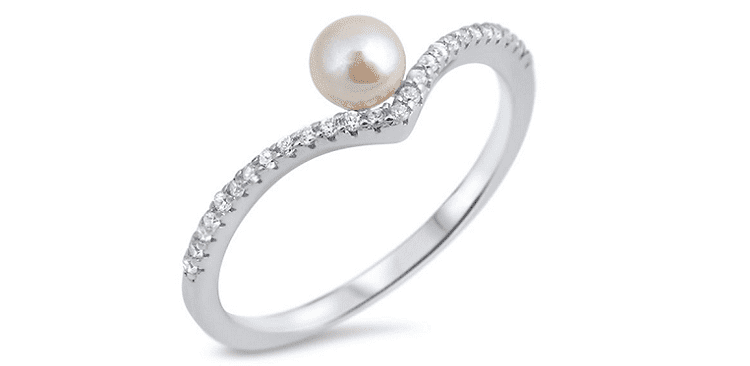 This fashionable thumb ring is an adorable accessory for semi-formal attire. Clear cubic zirconia gemstones add sparkle along with a uniquely shaped band. A simulated pearl adds a classic touch for a fraction of the price. The band is crafted with sterling silver. Buy Here.
Pros
Clear Cubic Zirconia For Sparkle

Uniquely Shaped Band
Cons
Not a Genuine Pearl

Limited Sizes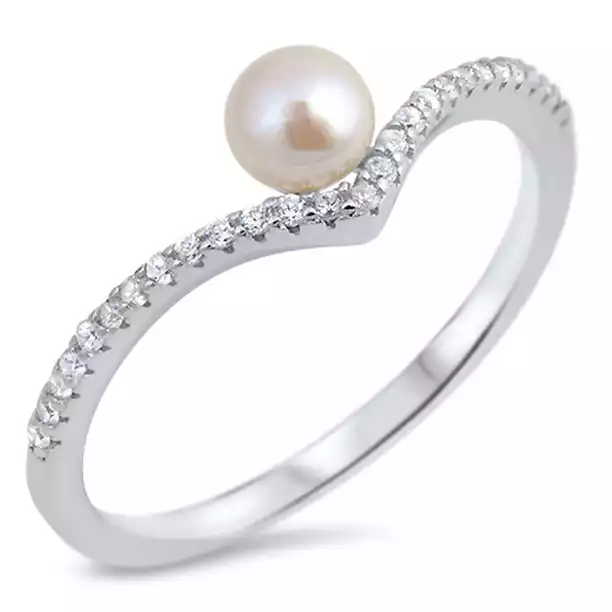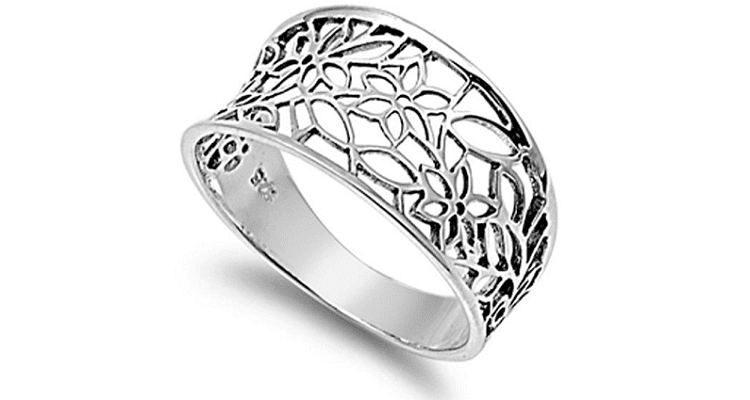 Filigree is highly detailed metalwork that provides a vintage appeal. Meanwhile, flower and leaf motifs provide a classic and nature-inspired theme. This thumb ring is crafted with sterling silver and is a playful twist on an older look. Slight tapering makes for a comfortable band. Buy Here.
Pros
Cons
Sizes Sell Out

Not As Detailed as Some Fine Jewelry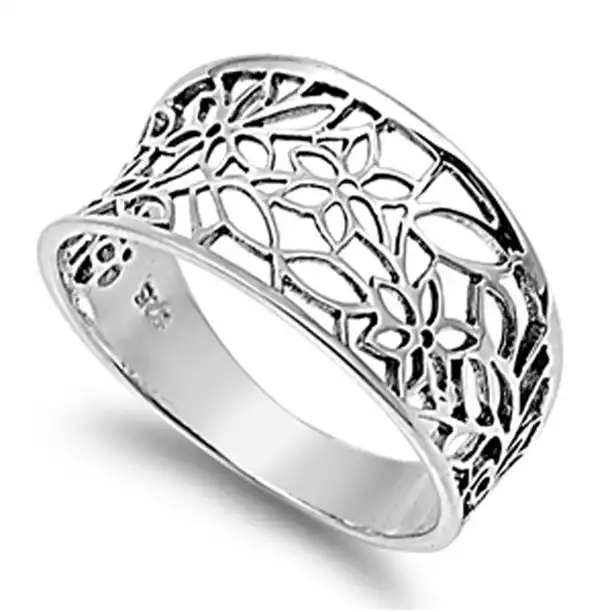 Frequently Asked Questions
Question: What Does the Thumb Symbolize?
Answer: Thumb rings are symbolic, but did you know that the thumb itself is meaningful? A thumb represents a child. One could see a thumb as a symbol of innocence and youth. It's also a connection to one's inner child that often gets lost in everyday life. 
Question: Why Shouldn't You Wear Thumb Rings?
Answer: There's not a specific reason why you shouldn't wear a thumb ring. Thumb rings aren't bad luck, and they aren't considered weird. However, chunky thumb rings, worn with formal wear, may be seen as tacky by some. Ultimately, you can find a gorgeous thumb ring and it's up to your style whether or not to wear one. 
Question: What is the average ring size for a woman?
Answer: A size 6 is considered to be the average ring size for American women. Rings can generally be resized down to about two sizes. However, this is not true for all metal types, and it's often not the case for customized rings. Measuring your ring size before is the best way to determine what ring size to order. 
Question: Does your ring size change with age?
Answer: Ring size can change with age for several reasons. Losing or gaining weight can impact your size. Certain medical conditions may also impact your ring size. The good news is that rings can be resized for most metals
Final Thoughts
Thumb rings are an under-explored accessory, and I expect to see more of them in the future. Pushing aside myths about thumb rings, they can be meaningful accessories for women. Thumb rings, at their best, are expressive and personal. It's up to you to find a style that works for you. Just take time to measure for your correct ring size.
Final Buying Recommendations: Luxury Thumb Rings From the EF Collection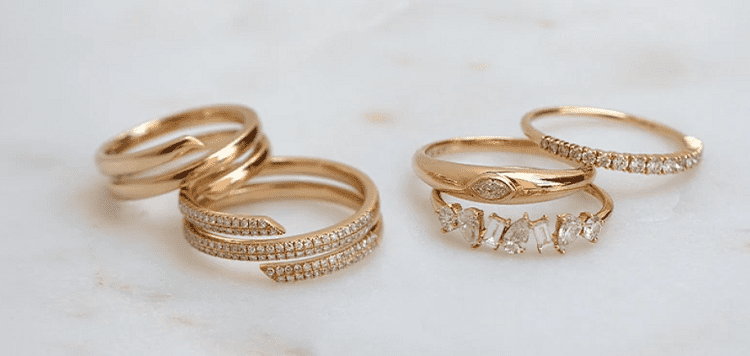 Stack rings are often used as thumb rings, and vice-versa. If you have a higher budget, EF Collection offers a stunning collection of women's diamond accent rings, and some are well under $500. This designer is worn by celebrities, and you can see the attention to detail and elegance in each ring.
14K gold is the most common metal used, and there are even other types of gemstones, like turquoise, for pops of color like this Diamond & Turquoise Bezel Ring. There's no shortage of stunning looks, just make sure you pay attention to the ring type and sizes as you shop. Shop All EF Collection Rings Here.
Pros
Genuine Diamonds and Gemstones
Precious Metals
Elegant Designs Worn by Celebrities
Cons
Expensive
Limited Information about Diamond Sourcing/ Quality