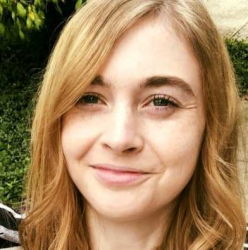 Latest posts by Erin Jamieson
(see all)
From sunshine yellow to moody with orange undertones, there's nothing quite like the unique sparkle of yellow moissanite. If you're looking for unique jewelry ideas, this underrated gemstone is affordable, durable, and more environmentally friendly than natural gemstones.
I love jewelry, but I'm also a bargain shopper. More importantly, I like to find pieces that last and that are beautiful. Balancing those out, as you can imagine, can be a challenge. But yellow moissanite offers a unique opportunity to do just that, with gorgeous different hues for everything from engagement rings to tennis bracelets and playful earrings.
I think we could all agree that 2022 needs as much cheer and optimism as we can get. With much hardship around the world and uncertainty, striking yellow tones add a little cheer. I think, in many ways, yellow moissanite embodies just that: finding beauty and joy in the most unexpected places.
Best Online Moissanite Retailer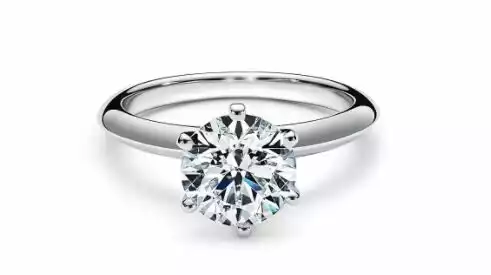 Bottom Line Up Front Summary: If I had to select just one idea for yellow moissanite jewelry, it would be these yellow moissanite stud earrings. The stud earrings are not the cheapest idea on my list, but they're the most versatile and timeless. They have a gorgeous round cut and can be worn from day to evening.
My Top 10 Ideas
How to Buy Yellow Moissanite: My Selection Criteria
Trust me when I say knowing what to look for goes a long towards finding the best yellow moissanite. While yellow moissanite is not the most sought-after, I am impressed with the beauty of the jewelry on the market. Here are my selection criteria for my top picks.
Criteria # 1: Color Saturation
When I look at yellow moissanite, I want to see something that stands out from white moissanite with a yellow tint. While faint yellow is fine, it needs to be saturated enough to look firmly yellow, not white with a yellow hint. Saturation and even color without dark patches are important. I apply this standard for everything from canary yellow to yellow with orange undertones.
Criteria #2: Clarity
All of my picks also adhere to high standards of clarity. I learned once the hard way that the poor clarity of any gemstone can ruin its brilliance and sparkle. But this is where I get picky. My selections are all of the excellent clarity– from nearly flawless to very slightly included. I like to recommend yellow moissanite that has a few imperfections for a nice shine.
Criteria # 3: Seller Reputation
We've all been there, I think– I know I have. I've seen great deals, only to discover that the listening isn't as it appears. I make sure it's genuine yellow moissanite– not a fake alternative like cubic zirconia. How? I investigated all of the seller's history of sales and the detailed description. How much the jewelry costs and key terms like "moissanite" vs "man-made" all went into my consideration.
Criteria # 4: Style and Metal Type
Finally, all of my yellow moissanite jewelry picks had to offer either a unique or versatile style. I looked for excellence in innovation, artistry, and craftsmanship. For metal types, I included only genuine 925 sterling silver, 14K gold, or 18K gold. That means you don't have to worry about your yellow moissanite jewelry wearing out before its time.
Yellow Moissanite Jewelry: My Picks
Without further ado, here are some exciting yellow moissanite jewelry ideas. Many of the engagement rings could also work as a fashion or cocktail ring if you prefer. Have fun with these ideas– they represent the range of hues, from icy light yellow to yellow with deep peach undertones. I even snuck in a men's ring, which is a rare find for yellow moissanite.
Simple Yellow Moissanite Bezel Ring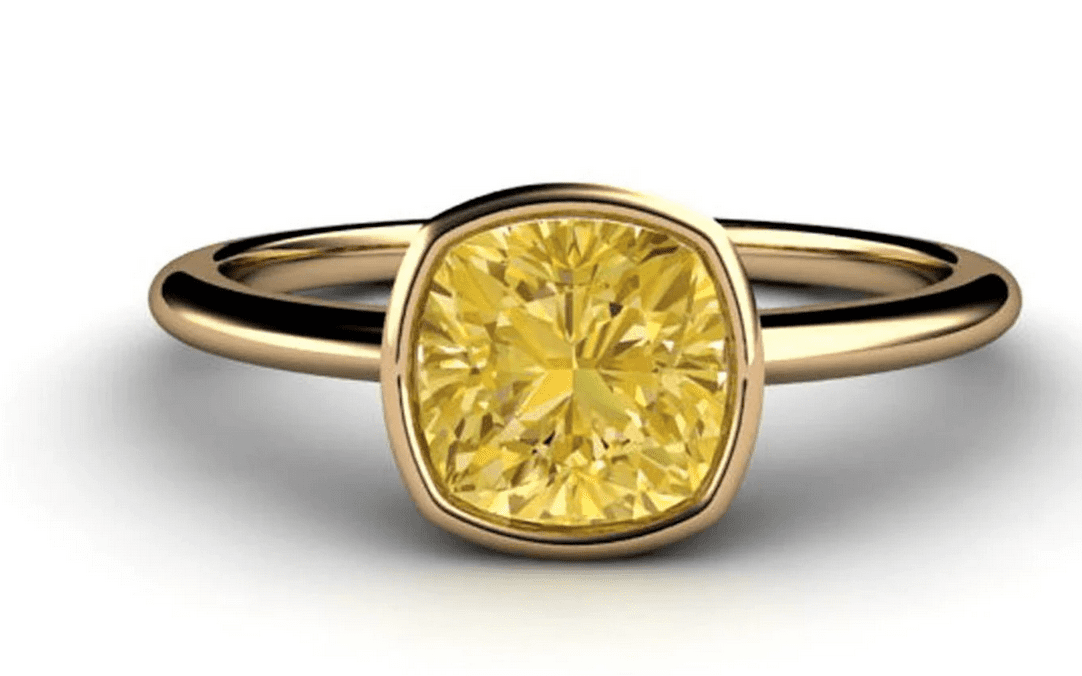 I honestly believe that a bezel ring will never go out of style. A bezel ring features a setting that's meant to provide a clean, minimalist look. A center solitaire setting is held by a slim frame, while the ring band and shank are kept clean and slender. But I'm a stickler about this ring style because the metal shine and stone's center beauty is all that much more important. Luckily, this simple yellow moissanite ring achieves all of that. A stunning cushion cut center stone is framed with your choice of 14K or 18K gold (yellow, white, or rose) or platinum.
The sheer quality of the precious metals and the beautiful luster simply radiates warmth. This complements the pressed sunflower yellow center stone. The look, especially with yellow gold or rose gold, reminds me of the time I visited a sunflower farm. There's something very warm and charming about this ring, and it's simple enough that it can be used as a fashion ring you wear daily. The center stone is 1 carat, which is a lovely size for a moissanite ring. Buy Here.
Pros
Timeless and Versatile

Custom Orders
Cons
Slightly Expensive

Fairly Plain Style
Canary Yellow Moissanite Eternity Band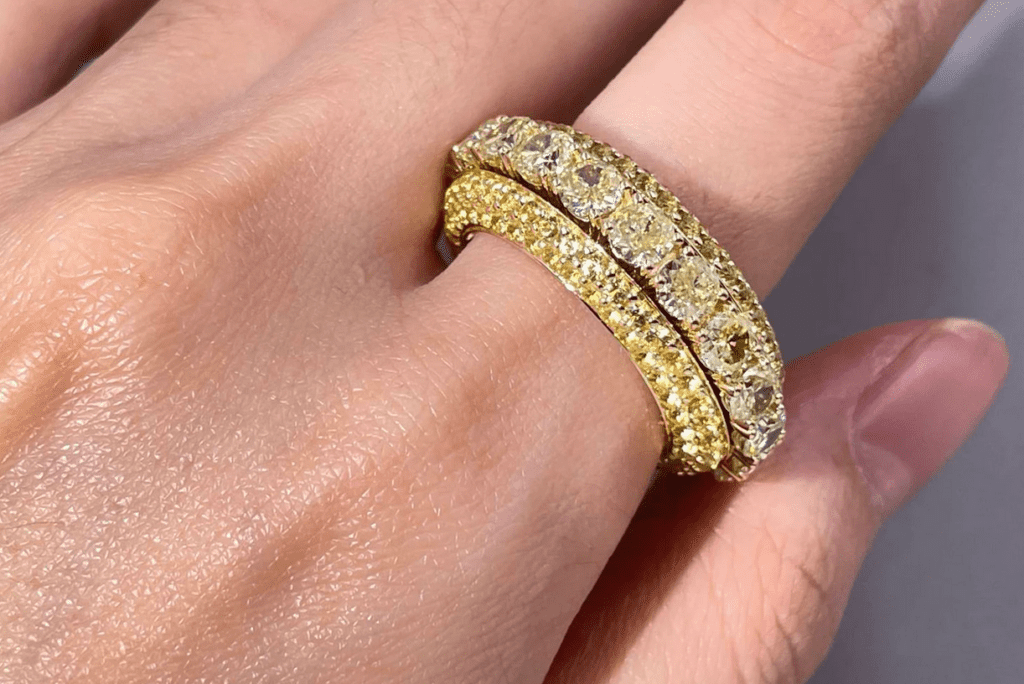 Of all rings styles, it's hard to beat the timeless beauty of an eternity band. It's a common style for wedding bands, but it can also be used as a fashion ring or a muted cocktail ring. The eternity band style features dazzling stones around the perimeter of the entire band. The idea is relatively simple. You have brilliance and sparkle all around, all with a seamless design.
Here, canary yellow moissanite surround and a thoughtfully crafted band. It's a truly unique and exquisite piece, for several reasons. For one, all yellow moissanite is a vivid canary yellow, making for a statement full of optimism. But that's accented with rows of genuine citrine. Together, the colors are dazzling and multi-dimensional. The different hues of yellow remind me of a sunny day at the beach, with touches of glamor from the sparkle. The total width is 9mm and the ring can be made to order. It's available in both 14K gold and sterling silver. Buy Here.
Pros
Genuine Citrine Accent Styles

Vivid Canary Yellow Moissanite

Dazzling Rows of Sparkle
Cons
Slightly Expensive

Low Stock- May Need to Wait
Vivid Yellow Round Moissanite Ring

Of all the engagement ring styles, a solitaire engagement ring with a round cut center stone is the most popular. That's true for diamond rings but also diamond alternatives like moissanite. Why is that? Well, a solitaire style is timeless, it's elegant, and it's easy to style in different ways. It can be kept simple and sleek, or, as is the case with this ring, it can be crafted to be glamorous.
This vivid yellow moissanite ring is set on an eternity band, with rows of sparkling white moissanite stones. That means you'll have sparkle from every angle. Meanwhile, the center stone is a bright icy yellow– just enough saturation to provide a statement, but more lemon-like than deeper tones. The round cut is optimized for brilliance. The band is crafted with your choice of 9K, 14K, or 18K gold. I love how affordable this ring is for the quality you're purchasing. And there's no denying that it fully embraces its yellow hue. Buy Here.
Pros
Eternity Band for Optimal Sparkle

Accent White Moissanite

Excellent Price
Cons
Only in Yellow Gold

Hard to Coordinate
Crushed Ice Canary Yellow Moissanite Ring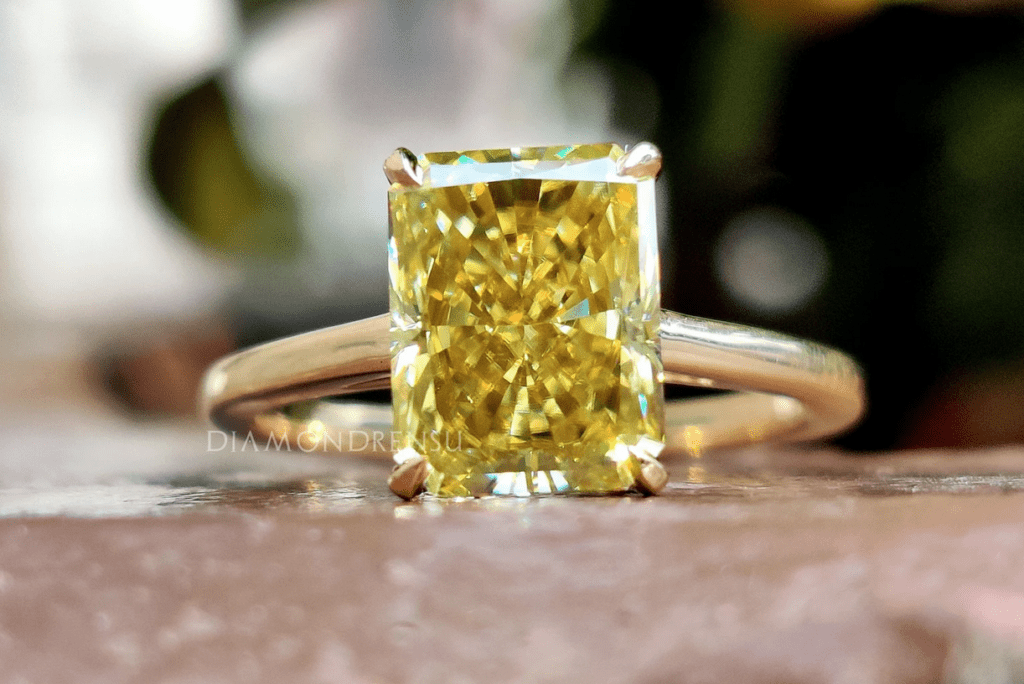 I've always loved emerald cut stones. Maybe it's the connection to vintage styles, but I also know they have their downsides. One of those is that emerald cuts tend to be less brilliant than some of the most popular cuts. That's why I simply love radiant cuts, which look at first like an emerald cut but are made with around 70 facets. The result: a brilliant center stone, but with a vintage appeal.
This gorgeous yellow moissanite ring displays the beauty of a radiant cut very well. A remarkable 2.33 carat stone features a unique medium yellow icy hue. The color brings in the optimism of a yellow shade, but a bit more sophisticated and high-fashion allure with icy undertones. What I love most is how the excellent cut is featured on a simple band. That slim band keeps your attention on the center stone, crafted in sterling silver, 10K gold, 14K gold, or 18K gold. I think I like white gold best– it brings out the elegant icy undertones of the stone. Buy Here.
Pros
Excellent Cut for Brilliance

Unique Icy Yellow Hue

Sleek Gold Band
Cons
Slightly Heavier Ring

Hard to Stack
Canary Yellow Cushion Cut Halo Engagement Ring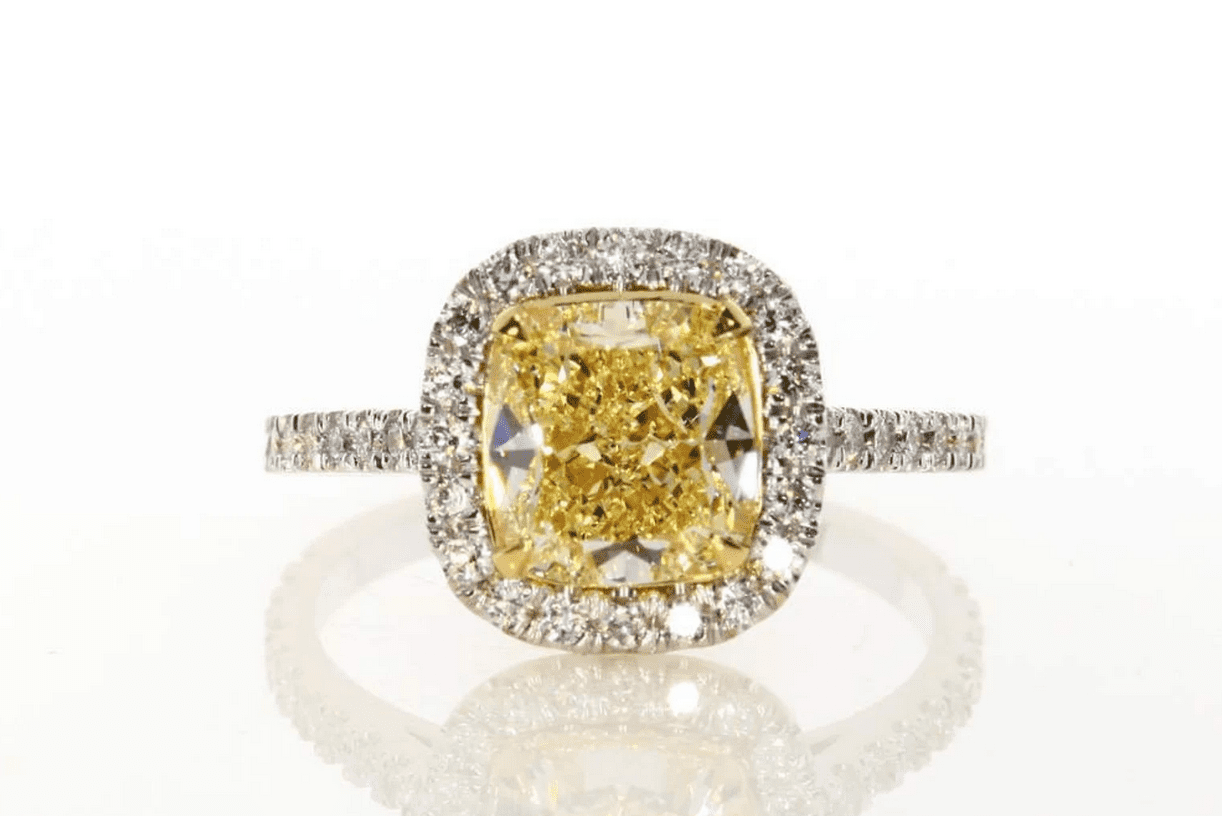 I know this is listed as an engagement ring, but it very much fits the profile for a fantastic cocktail ring, from the dazzling halo design to the vivid canary yellow stone. This glamorous halo ring reminds me a lot of my grandmother's rings, which she inherited from her mother. There's a lot of personality and glamor– the type of ring that's simply fun to wear.
The 2-carat moissanite stone is surrounded by a halo of sparkling accent stones. There's truly sparkle at every turn, reflected by the skilled craftsmanship. While it's very affordable if you buy a 925 sterling silver band, I prefer 10K gold, 14K gold, 18K gold, or platinum. Since the stone has both icy and warm undertones, it looks fabulous with just about any hue. Buy Here.
Pros
Dazzling Halo Style

Wide Range of Metal Options

Gorgeous Craftsmanship
Cons
Hard to Stack

One Customer Had a Loose Stone

However, Seller Contacted Them to Resolve Issue
2 Carat Yellow Moissanite Men's Ring

I've had discussions before about the need for more options for men's rings. It's certainly improved even in the last 5 or 10 years, but every time I find a more innovative style, I'm pleased. As both the jewelry and bridal industries continue to evolve, there are more and more exciting styles to choose from– and this handsome yellow moissanite ring is one such example.
The 2-carat yellow moissanite ring is made with Italian style, utilizing a traditional sleek design. The warmth of the band greatly compliments the medium yellow carat stone. The solitaire style is kept versatile with plenty of visual interest. It's a hypoallergenic-friendly ring and has a polished finish. I also love that's crafted with a comfortable fit, so you can wear it every day without complaint. The ring comes with free shipping and lifetime protection plans. Buy Here.
Pros
Stylish Contrast

Italian Craftsmanship

Protection Plans
Cons
Only Available in Sterling Silver

Difficult to Match
Golden Yellow Moissanite Stud Earrings
Stud earrings will always be a classic. It doesn't matter what you wear these earrings with. I could see them paired with a simple top and jeans, a pantsuit, or a dress. At once classic and also unique, these stud earrings are a great buy and something you can go to over and over again.
Round-cut moissanite is optimized for classic brilliance. The yellow moissanite has a bright golden undertone. I love how it's assembly simple pair of earrings, yet the facets provide depth to the style. The earrings are prong-set with a 14K white gold backing. They also offer an optional protection plan, valid for three years. Buy Here.
Pros
Round Brilliant Earrings

14K Gold Backings

Optional Protection Plan
Cons
Slightly Expensive

Only in White Gold
Round Cut Yellow Halo Moissanite Earrings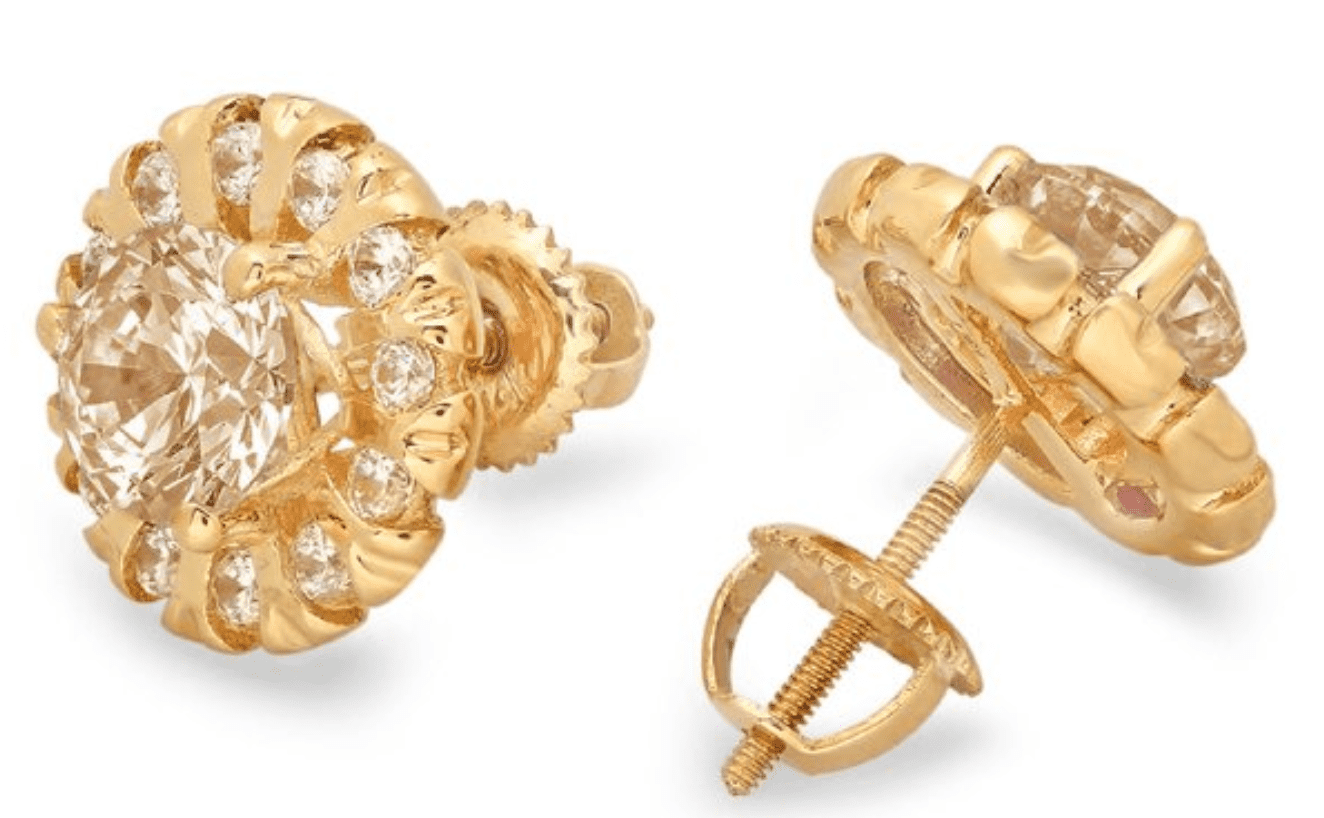 As much as I love the sparkle of a modern halo earring, I find myself often drawn to vintage-inspired earrings. That's likely because of my time spent looking at my grandmother's jewelry, but I think there's something to be said for muted antique hues and floral motifs. This pair of yellow moissanite halo earrings showcases just that.
The barely-yellow hue has deep gold and peach undertones. While not vivid and bright like my other options, it complements the ornate look of the 14Kor 18K yellow gold. The round moissanite stones are arranged with accent grooves, each with its white moissanite. The look is opulent and unexpected. Buy Here.
Pros
Opulent Style

Vintage-Inspired

14Kor 18K Gold
Cons
Only in Yellow Gold

Not as Brilliant
Yellow Moissanite Solitaire Necklace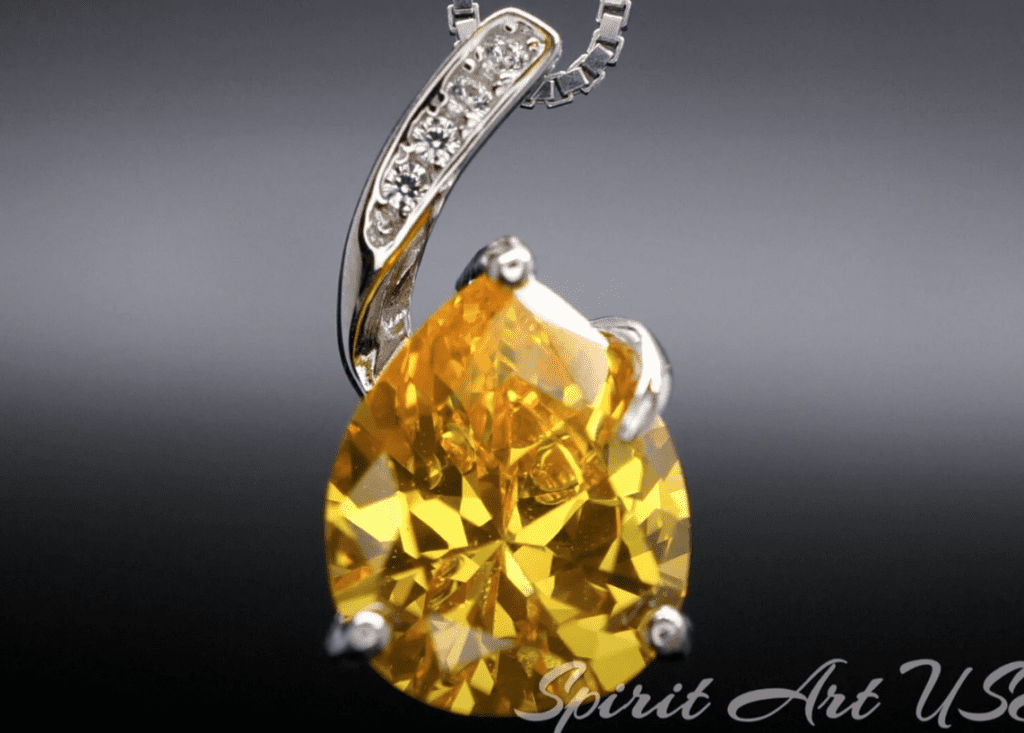 There aren't that many yellow moissanite necklaces being sold right now, and sadly, even fewer that are of excellent quality. But the good news is that there are styles, and even the most simple styles can be beautiful. If anything, a solitaire style goes a long way towards showcasing the beauty of yellow moissanite.
Pear-shaped moissanite is held in an intertwining pendant. There's a bit of elegance with the contrast between the pressed-sunshine yellow of the stone and the icy hue of the pendant. What I love about this necklace is that it's very multi-dimensional. While in the light the yellow is bright and inviting, some deeper undertones complement its beauty, like the beginning of a sunset. The teardrop style brings some vintage appeal, crafted with 925 sterling silver. Buy Here.
Pros
Unique Find

Intertwining Pendant

Beautiful Yellow-Orange Tone
Cons
Only Available in Sterling Silver

May Have to Wait for Order
Fancy Vivid Yellow Moissanite Loose Gemstone
I am by no means talented at jewelry making. But if you are, like collecting gemstones, or need a replacement for a ring setting, this loose yellow gemstone is simply one of the best on the market. It also comes from a small store with nearly all positive reviews and clear attention to quality and details.
The fancy vivid yellow moissanite is truly striking. While some light yellow moissanite stones risk looking 'watered down,' there's a certain artistic depth to this loose gemstone. It's a cushion cut, which is an excellent alternative to a round brilliant cut. Plus, it's offered at a fair price and in multiple sizes. Buy Here.
Pros
Vivid Yellow Hue

Great Price

Excellent Quality
Cons
Only Includes Stone

Only in Cushion Cut
Frequently Asked Questions
Question: Does moissanite yellow over time?
Answer: If you aren't shopping for yellow moissanite on purpose, I know there's a lot of anxiety about colorless or nearly colorless moissanite yellowing with age. This is a myth: even mediocre-quality moissanite won't change color over time! However, if you are buying white moissanite and you select a lower color grade, it with have a yellow tint to it. This doesn't change over time but will be obvious once you make a purchase. If your goal is to have colorless moissanite, I recommend Forever One moissanite. 
Question: Can moissanite be colored?
Answer: While the most valuable and desirable moissanite is colorless, that doesn't mean that it doesn't come in a unique color. Colored lab-grown moissanite stones and jewelry is sold across different independent and small jewelry stores, as well as through websites like Amazon and even Walmart. The key is to purposefully look for a color and investigate the saturation and color grade. White moissanite of poorer grades will have yellowish undertones. 
Question: Is moissanite worth it? 
Answer: Whether or not moissanite is worth it honestly depends on the person. I see it as a way to save money, buy an environmentally friendly gemstone, and find a unique look. It's also one of the most durable alternatives to a diamond, with a Mohs hardness rating of 9.25 out of 10. But is it the best option for everyone? Not. Moissanite doesn't hold value for selling. Its brilliance is also different.  
Question: How does yellow moissanite compare to yellow diamonds?
Answer: One mistake that people make is buying moissanite and expecting it to be exactly like a diamond. A yellow diamond is stronger than yellow moissanite, with a Mohs hardness rating of 10 vs 9.25. It is far more valuable than moissanite, though fancy colored yellow diamonds don't have nearly as much value as a colorless diamond. There's also the brilliance to consider. Yellow moissanite is more brilliant, but it's very different and does not have the single refractive quality of a diamond. 
Final Thoughts
Yellow moissanite isn't the same as a yellow diamond– but it was its cheerful beauty. From light yellow to bright canary yellow, moissanite is affordable and environmentally friendly. Instead of thinking about it looking fake, think about it as its unique stone. A moissanite stone also is quite meaningful. It symbolizes a strong bond, commitment, and a deep connection. Knowing what to look for when buying yellow moissanite can save you time, money and ensure you find a gorgeous yellow how. To make sure it's real, simply check the description from the seller as well as the seller's reputation.
Best Online Moissanite Retailer