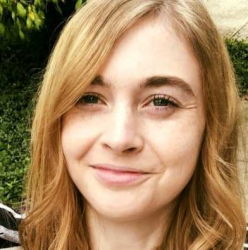 Latest posts by Erin Jamieson
(see all)
3 Best Jewelry Subscription Boxes
Ever wanted jewelry but don't have time to shop? Now maybe the best time to find the best jewelry subscription box, with so many options flooding the market.
From fine jewelry necklaces to fashionable watches and even beautiful diamond alternatives, jewelry subscription boxes were once seen as new and innovative. No longer did you have to go to a store in person– now you could have options shipped right to your door.
But 2020 changed the jewelry subscription box market, in ways no one could have imagined.
While the global pandemic has caused an economic downturn across the world, subscriptions, including jewelry subscription boxes–have had a twist of fortune. In fact, according to a Forbes report, "It's never been easier to sell a subscription," naming boxes is among the few companies that have seen their profits soar.
ReCharge, which compiles dating for subscription services, found that the growth in subscription services far outpaced the typical one to two percent raise that's been trending for the past few years. With so many of us still staying at home more, it makes sense.
But the problem is actually finding, and knowing how to identify, the best options. While there are many subscription boxes, in this article I'll tell you how to find the very best jewelry box subscriptions, what to avoid, and my picks for the top 3 boxes you can buy now.
Are jewelry subscription boxes worth it?
First, I think it's important to address whether or not a jewelry box subscription is right for you. A subscription box of any kind won't necessarily save you money, so you need to understand what it can do for you.
What I love about jewelry subscriptions comes down to three things: convenience, exploring new designs, and adding a splash of fun to your wardrobe. Whether you want jewelry for your role as a wedding guest in the future, or just to accompany your everyday wear, a subscription can add new life to your collection.
A subscription service means you don't have to shop at a storefront in person or browse online– great for a busy life and also if you tend to get overwhelmed when shopping for the best options. It can also introduce you to new styles you may not have otherwise tried, and inspire you to step out of your comfort zone.
That said, if you don't wear jewelry often, or you're happy with your collection, it may not be a must for you.
What should I look for in a jewelry box?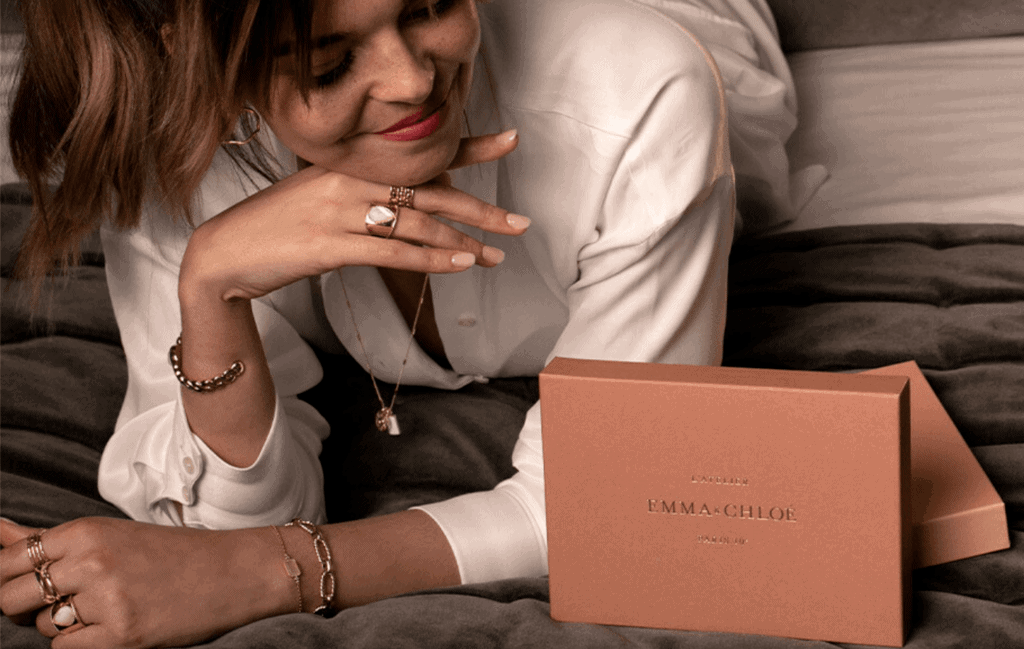 In order to find the best jewelry subscription box, it's important to have criteria in mind. For me, it comes to the overall value and understanding some red flags that should spell a warning against the worst options.
Shipping and Return Policies
It's happened to me before: I find a subscription box that is great on paper, only to have lackluster shipping and return policies or complaints. For shipping and returns, I look for a clear price point on shipping, understanding how items are shipped, and policies for requesting refunds in the case of missing or damaged items.
Pricing and Options
Price should always be a consideration. And while I don't consider the price point the ultimate decider, it's something I keep in mind not only in terms of budget but overall value. Pricing should be clear– typically a fee per month– before you sign up, and reasonable for the number of items and quality of bracelets, necklaces, rings, and/or earrings you'll get. I do like to also have different subscription options, though this is not as common with jewelry subscriptions.
Variety
What's a good subscription box service without some variety? Unless you are shopping for a very specific type of jewelry, I prefer to see a bit of variety in terms of the type of jewelry so that the subscription continues to stay fresh even after several months. I also like transparency to see examples of past boxes so I can get a sense for what to expect before I sign up.
Quality
Quality is key to a good jewelry subscription box service. I look for quality to match the price point of the service, and the more information about the sourcing, construction, and materials used the better.
Customer Reviews
Finally, I make sure that the subscription service has mostly positive, and substantial, customer reviews. I start by checking with Better Business Bureau to ensure it doesn't have a concerning rating based on filed complaints, aiming for a rating of no lower than a B plus. I look at external reviews to make sure my experiences or impressions are relatively common, rather than being the exception.
Are there any red flags I should be aware of?
There are a few red flags I always look for to make sure the jewelry subscription box is not only worthwhile but something that really delivers on its promises. One problem with best-of lists on the internet is that they often contain the most popular subscription boxes– which includes some with a problematic history of poor customer service, and serious complaints about quality.
Red flags include a failing, or even a C rating, from Better Business Bureau, poor overall customer reviews, very divided reviews with serious complaints, a lack of reviews, and lack of transparency. Lack of transparency includes having no contact information, and little to no information about the actual products you'll receive.
All of these signs are at very least reasons why I'd pause before subscribing.
What are the best jewelry subscription boxes?
Now that you know how to find the best jewelry subscription box, as well as red flags to look out for, here are my top 3 best picks, no matter what your needs are, in no particular order.
Best Everyday Elegant: Emma & Chloe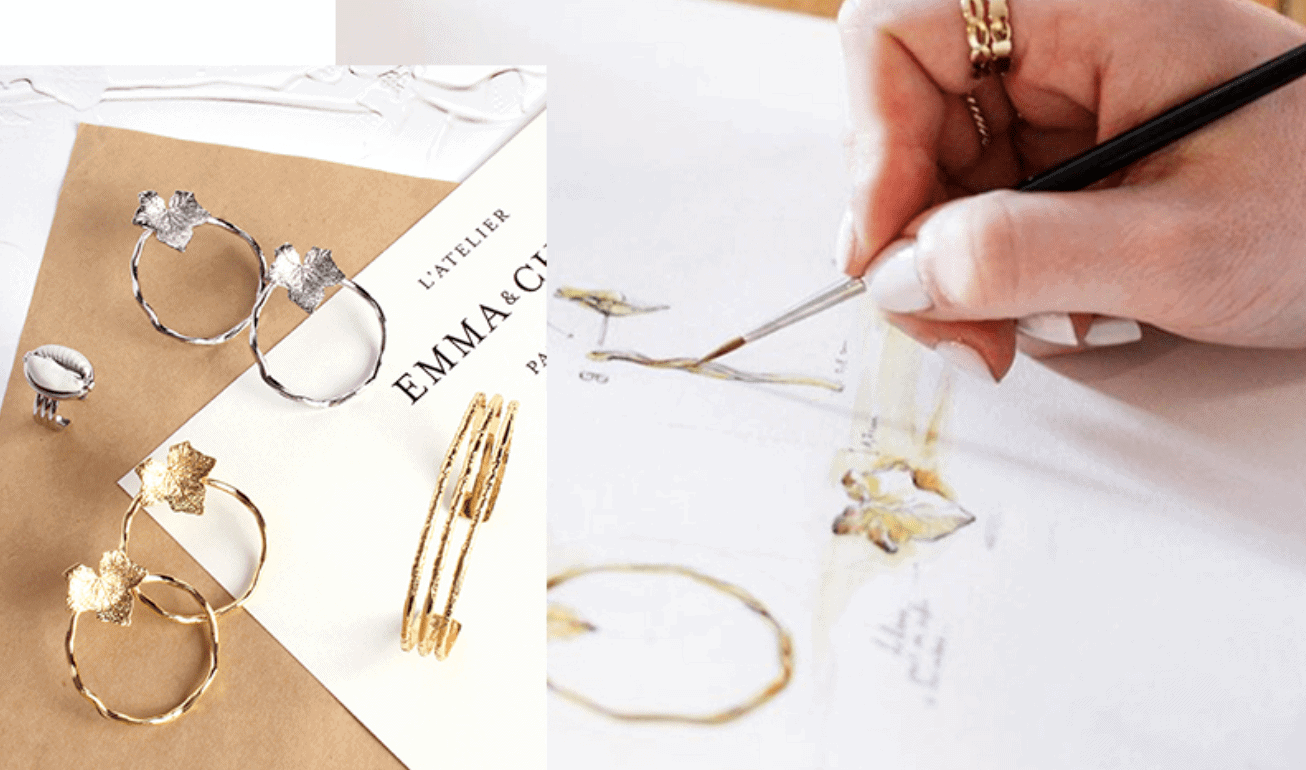 Emma & Chloe immediately exude elegance, shipping a single piece of jewelry from Parisian brand Atelier, with classic gold and silver jewelry perfect for wearing with a black dress, but classic enough it can add elegance to any outfit.
The first thing that drew me to Emma & Chloe was, oddly enough, the packaging itself. Each month, the jewelry ships in boxes with a signature design that I'd recommend saving to keep your jewelry safe. Dual color, with earthy tones, the packaging alone is pleasing. In addition, monthly shipments include a fully colored, glossy booklet. While the booklet essentially doubles as an advertisement for other products, there's an undeniably pleasing aesthetic.
Subscription Options
Of course, the packaging isn't everything, or even close to the most important factor. You'll have your choice of two subscription packages: one priced at $35/ month for one item, or a quarterly subscription for three months– where the price spikes up to $99 for each of those three months.
While both are billed monthly, they are also said to be non-binding, meaning you're not stuck in a firm contract. You can either cancel or unsubscribe at any time by accessing your online account.
Membership also includes discounts and promotions, including free shipping on orders over $50; 30 percent off past box exclusives, and 20 percent off gift cards.
Customer Service Policies
You'll receive a tracking number once your order has shipped, and your shipping address can be updated simply by accessing your online account. Within the US, Europe, and Switzerland, standard shipping takes around 3 to 10 days. Should you simply not like something you receive, you can exchange it, or get store credit, within 14 days, so long as it's in its original condition. Damaged products require photos for evidence and can be sent to customer service.
Quality & Selection
All jewelry included in Emma & Chloe subscription boxes is constructed with recycled brass, with 750 or 1000 gold and rhodium silver. Due to the natural resources, there is some variety in terms of final product– this also applies to natural gemstones. You can either select gold or silver, or be 'surprised,' which is great if you're looking to add the best silver necklaces or gold earrings, for instance, to your collection. While there is not information about sourcing, the overall quality is a nice match for the price point. You can peruse pasty boxes, but the aesthetics are consistent– there's enough variety for some interest, yet pieces tend to stick to a more refined, simple elegance.
Company Reputation & Service
Emma & Chloe is based (for the United States) in Miami Florida and holds an unofficial A plus rating from Better Business Bureau. Reviews are a little mixed— some loved the box and others had less satisfying experiences. For this reason, I recommend first trying one piece of jewelry, then going for the monthly subscription to see if it meets your needs.
Best Eco Friendly: PuraVida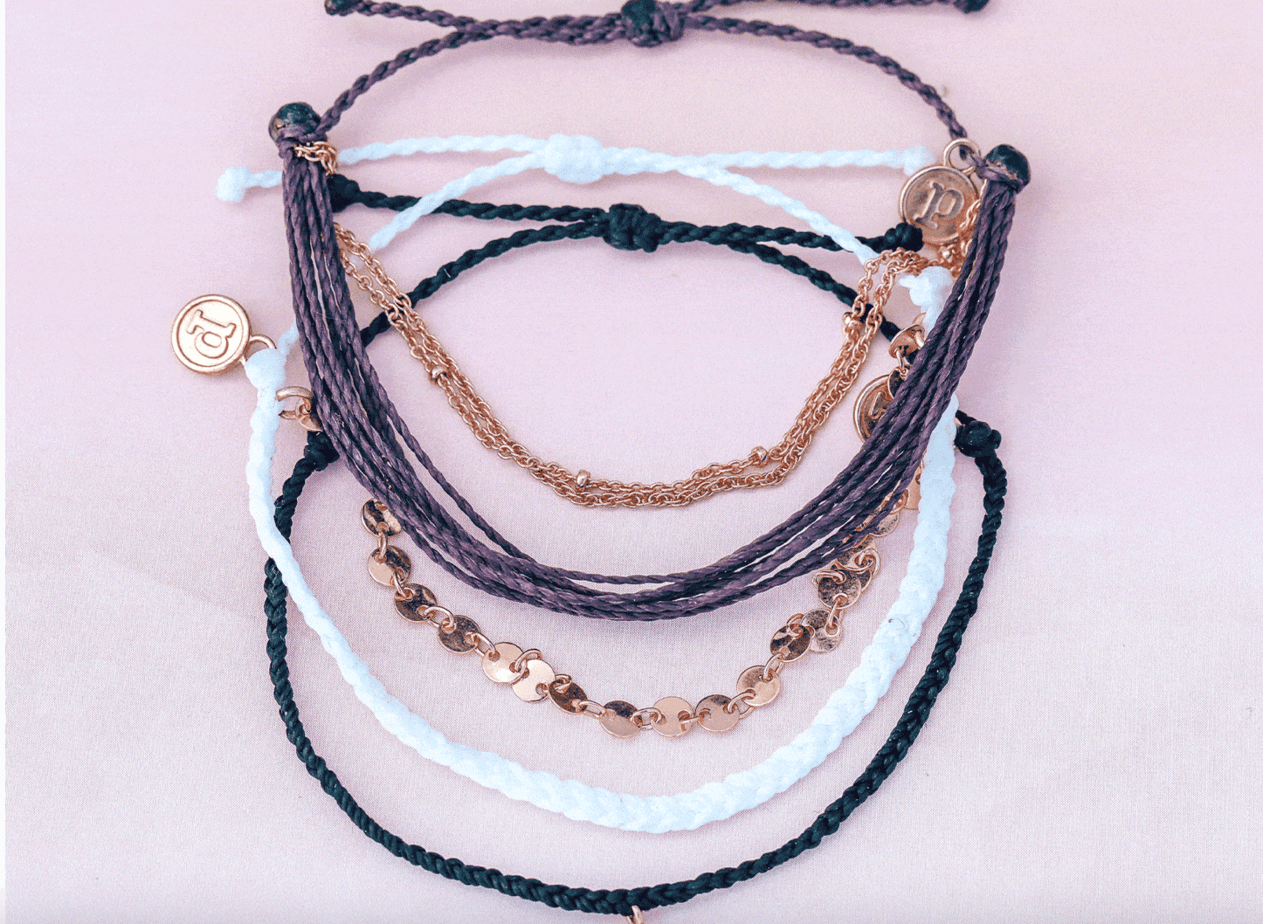 PuraVida is a club suited to those who are looking for something more casual or everyday wear. The playful colors, free-spirited branding, and wearability inspire an energetic, lighthearted approach to accessories. Great also as a gift, this jewelry box subscription service is different, proving that you don't have to have a special event for jewelry.
But what I love most about PuraVida is its mission statement: the company partners with over 800 artisans and also works with 200 charities to promote employment and eco-friendly living.
Subscription Options
You'll be able to select from three subscription options: an introductory offer, which is priced at $33/month for 3 months; a year-long subscription for just $11/ month, or a month-by-month option for $14.95/ month. You can skip months or cancel at any time. Each subscription comes with 3 unique beaded bracelets per month.
Perks include free shipping, early access to new pieces in the United States, and 'Shore Dollars,' a form of store credit that can be applied towards any piece.
Customer Service Policies
Packages arrive on the 15th of every month. While unclear if it applies to the subscription box, their bracelets typically come with a 1-year warranty and you can contact view email, phone, or online request form in the case of missing or damaged items.
Quality & Selection
You'll be receiving all beaded bracelets, in a variety of colors. Bracelets are covered in mineral wax, making them 100 percent waterproof, and can easily be adjusted for any wrist size. All handmade jewelry varieties include braided and beaded bracelets, as well as charms– they are also eco-friendly. While not fine jewelry, these pieces are unique and well designed. Styles change– from Holiday themes to coastal. You can see past boxes, which tend to embrace white, cream, peach, and blue hues, with splashes of other colors.
Company Reputation & Service
While PuraVideo holds an ever so slightly lower BBB rating of a still respectable A, it enjoys popularity amongst its consumers. The California-based jewelry company received 5 out of 5 stars from 64 percent of customers on TrustPilot, and overall is well regarded.
Best Overall: Jewelry Box by Silver and Gold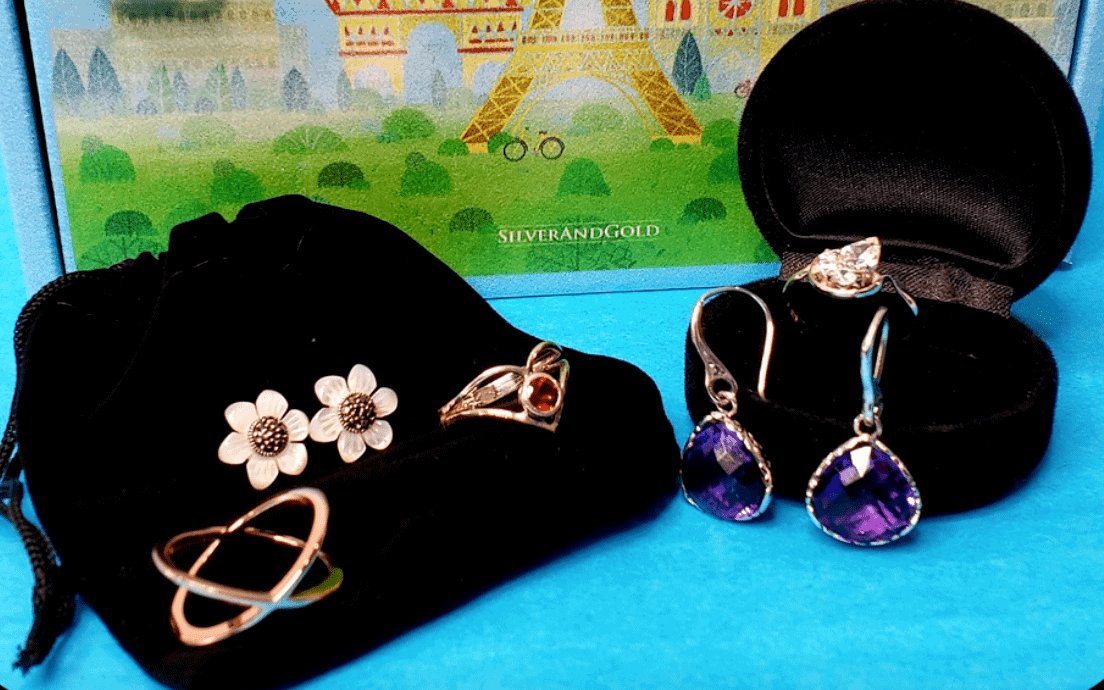 If you're looking for a jewelry subscription box from a smaller business, consider the Jewelry Box by Silver and Gold. Rounding out my top 3 subscription services, this company is best known for its presence on Etsy with conflict-free, quality pieces, and a nice curated variety that will suit almost any wardrobe.
Add that to a solid company reputation, an affordable price, and it's my favorite option for most overall.
Subscription Options
There is just one subscription option–which costs $35/ month (with a promotion currently for $10 off your first order), though you can buy multiple subscriptions for others at once. Each month ships two to three pieces of jewelry and includes a free ring sizer so you can ensure you get the right fit. Subscriptions are billed monthly but can be paused or canceled at any time via email.
Customer Service Policies
Subscription services include free shipping throughout the United States, with most boxes arriving within a single business day (unless ordered at the end of the month). It can also be shipped within Canada, at an additional cost. While you do provide sizing at the time, you can reach out to customer support with any sizing issues. For their regular pieces, it's their policy to offer 30-day returns, but one downside is that an already shipped package for their subscription can't be returned.
Quality & Selection
You can't hand select your own pieces, but you will be able to indicate your size, and there are examples of their jewelry to peruse. Their jewelry is created directly by them, featuring conflict-free gemstones on gold and silver. You'll receive an assortment of rings, earrings, bracelets, and pendants. Featured gemstones include topaz, amethyst, and cubic zirconia. While you shouldn't expect the same durability in something like cubic zirconia vs diamonds, for the price point, I appreciate the variety, attention to ethical sourcing, and range of styles, from classic to playful.
Company Reputation & Service
As is common for a company based on Etsy, they don't have a BBB official page. However, they do enjoy fairly positive reviews. While in some ways still unknown, the emerging company appears to be off to a promising start, offering a mix of value, variety, and ethically sourced rings, necklaces, bracelets, and more– which is quite rare in the jewelry subscription industry.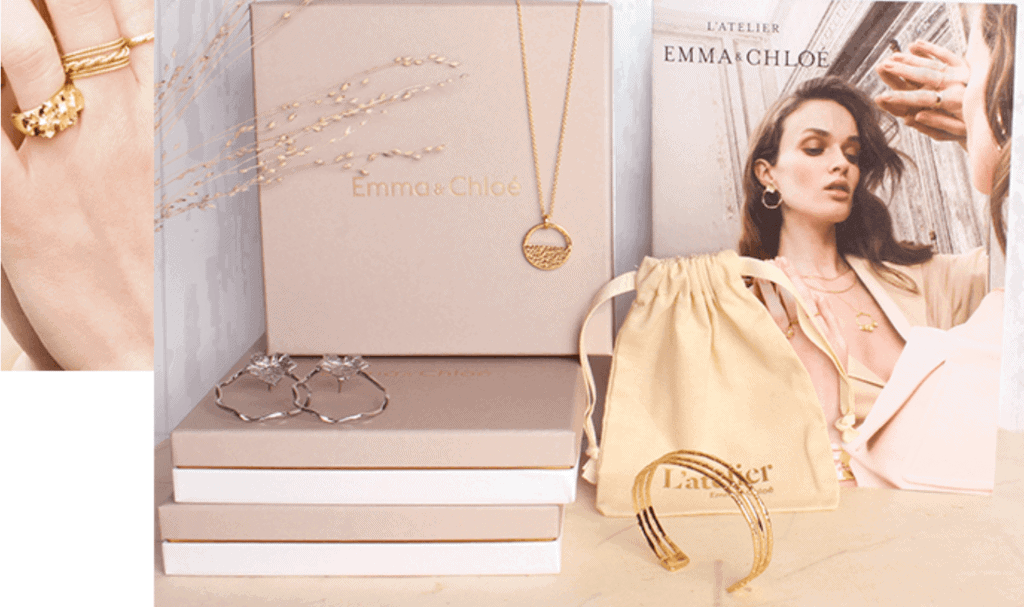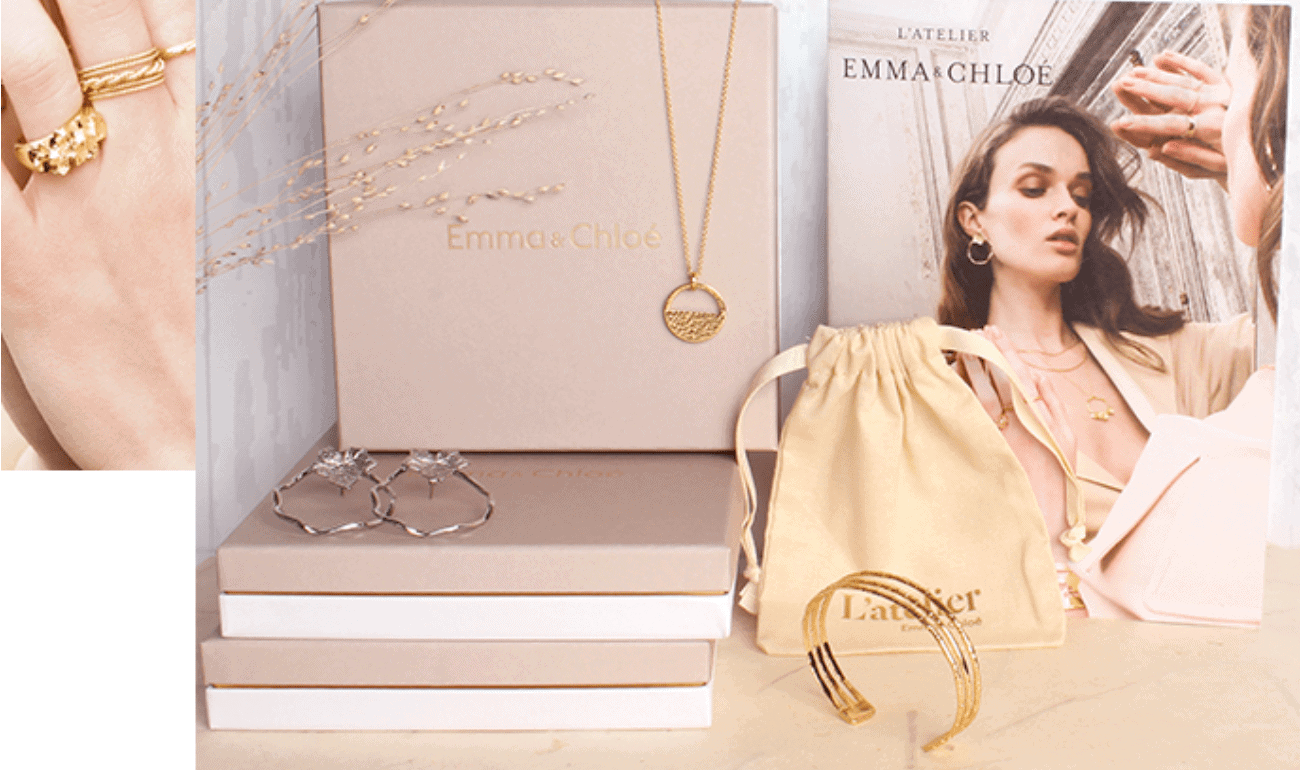 Frequently Asked Questions
Is Rocksbox real jewelry?
Rocksbox is perhaps the most well-known– and arguably the most popular– jewelry subscription box, which I omitted due to a history of poor customer service and experiences. They function on a similar model as Rent the Runway– allowing you to rent designer pieces, rather than purchasing. While they do use designer jewelry, the designers they use will change over time. Kate Spade, Kendra Scott, and Gorjanna are examples of past designers they've offered.
How long can you keep Rocksbox jewelry?
One thing people do like about Rocksbox is the ability to rent jewelry for more than one occasion. You can rent a piece for a long period of time– you just have to pay a monthly fee, and, of course, will eventually be required to return it in original condition– which is why some may opt to use this service for a wedding, to complement bridesmaids dresses.
What is the best way to store jewelry?
No matter what jewelry subscription service you choose, make sure you store your jewelry properly. Keep your jewelry moisture-free and store your rings separately from your bracelets, which should also be separate from earrings and necklaces. Delicate pieces, like freshwater pearls, should be stored in a dark and dry place. While costume or everyday jewelry can be stored without too much fuss, fine jewelry, especially silver, needs to be stored separately, in a safe space with consistent temperature and humidity levels.
Final Thoughts
As you can see, no jewelry subscription box is perfect, but there are a few options that provide a refreshing way to add to your wardrobe. From elegant to playful, with options for ethical sourcing and eco-friendly pieces, a subscription could be a way to brighten up your wardrobe.
Need a solution for rings that fit your everyday life? Read for everything you need to know about two popular options: Qualo vs Groove Rings.