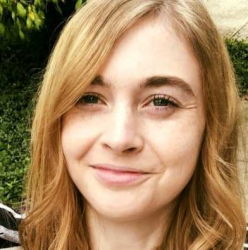 Latest posts by Erin Jamieson
(see all)
It's undeniable: engagement and wedding rings are no longer confined to traditional storefronts behind security cases, but more and more available online through retailers like Crown Jewelers. While online sales of rings are still an emerging market, growth is notable, with an average of twenty percent per year at least according to retailer Taylor and Hart.
Instagram is now one of the leading influencers for a number of trends, and that includes rings. A recent report by Insider.com noted that it's on this burgeoning social media platform that pictures are rings are widely shared and flaunted, from popular media stars and influencers to celebrities and just everyday couples.
The problem? It can be hard to sort out different jewelers from competitors, or even determine if the ring quality matches the price. In this review, we'll take an in-depth look at Crown Jewelers and determine whether or not buying from this company is worth your time and money.
Is Crown Jewelers worth your money?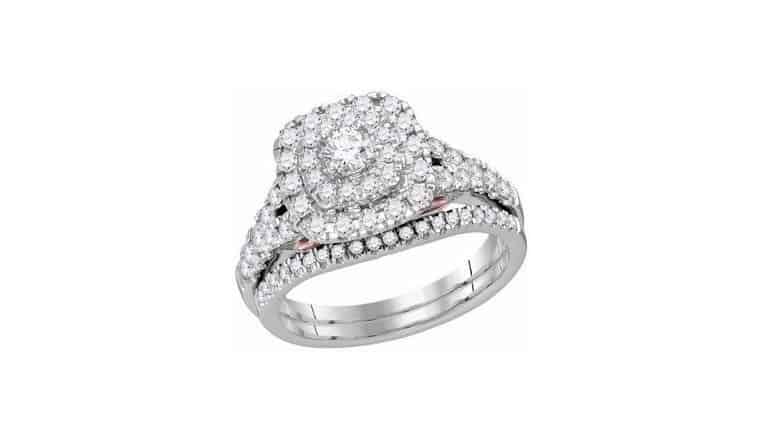 For this review, we'll take a close look at Crown Jewelers to determine if buying from this company is worth your money, taking a look at critical factors including customer policies, company reputation, and the overall quality of the products on offer.
Does Crown Jewelers offer any financing options?
Crown Jewelers offers financing via a charge account, which you can open without any credit history. You do have to be employed, eighteen years or older, and residing in the United States. These accounts require a small initial payment. You also cannot have had any previous accounts with affiliates.
Even if you have poor credit, you may open up an account.
Approval is good for as long as accounts are current
You may log in to check the details of your account as needed.
Commentary: It's a reasonable option, but not the best for everyone. While there is not inherently anything wrong with having this option–many do need to finance larger ring purchases–it could also potentially encourage reckless borrowing. You need to be fully aware of whether or not this is a good option for you. There also is not much mention about penalties or rates, so that deserves further inspection should you feel this could be a viable option for you.
What other details should I know about opening up an account with Crown Jewelers?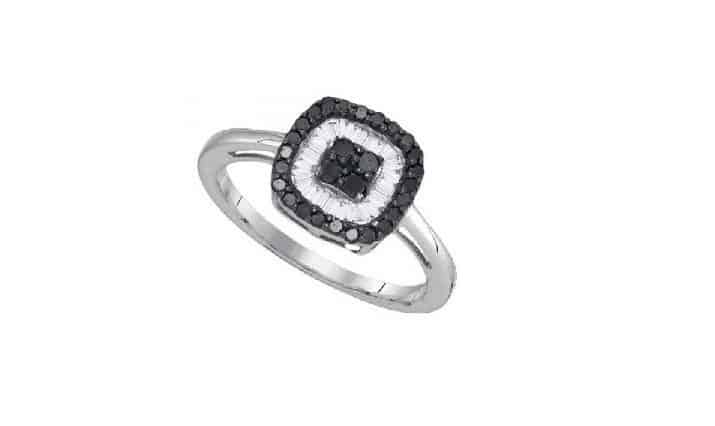 When you open up an account with Crown Jewelers you must stay active; not making payments can result in an account being changed, downgraded, or completely closed. Statements will be given to you on a monthly basis, and payments may also be made via major credit cards and Paypal. If you prefer, you can also mail checks via mail. Minimum monthly payments are normally around twenty-five dollars or five percent of the account monthly balance.
Commentary: There's nothing especially unusual about these policies. There's a good deal of information, which does help Crown Jewelers at least stand apart from companies that do not provide much transparency on this topic.
Are payments secure?
Crown Jewelers, standard for online retailers, uses SSL (Secure Socket Layer). They also are in partnership with McAfee, one of the most prominent anti-virus protection programs on the market. Payments are handled via Authorize.net.
Commentary: This is a good sign. You should never purchase anything online without knowing that the payments you make will be secure. But Crown Jewelers goes a step above and beyond by teaming up with anti-virus software, at least per their official statements.
How are refunds handled?
Regular items come with a thirty-day return window. You must request a return authorization and will either receive a direct refund to your account or credit towards your account. Anything with damages and alterations are not eligible for return.
Commentary: These seem to be reasonable policies but there's a key element missing. Crown Jewelers' thirty-day return policy is in line with industry standards, as is the clause that you may not return damaged or altered items. The only concern here is that there isn't much mention of damage on their end. That is: it's important to be aware of what might happen should you receive a faulty item and/ or package. Nowhere is this immediately addressed, and it is cause for concern.
How does shipping work?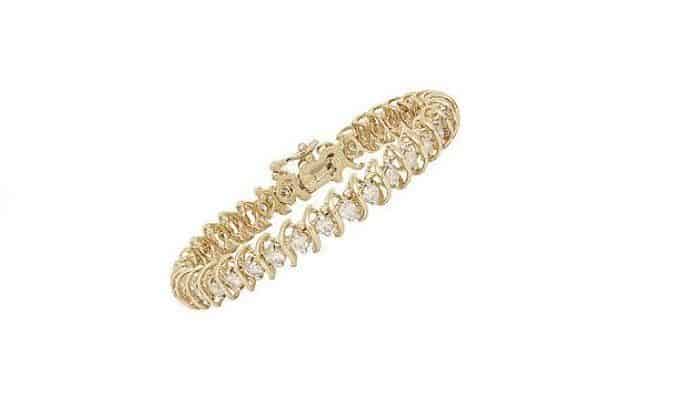 Shipping is offered via UPS and you can change your address online at any time via your account, but there does not appear to be an alternative delivery options. Shipping is free with purchases over two hundred dollars and comes with a complimentary gift box. Processing takes two days; delivery is normal five to seven business days.
Shipping policies are fair–but are they secure? While the general shipping and handling policies are reasonable, there are some concerns. Expensive items of any kind, especially precious jewelry, typically does and should come with secure shipment with insurance. There's not much information, for instance, what happens if the package becomes lost, damaged, or stolen during the shipping process.
Does Crown Jewelers offer any additional ways to save money?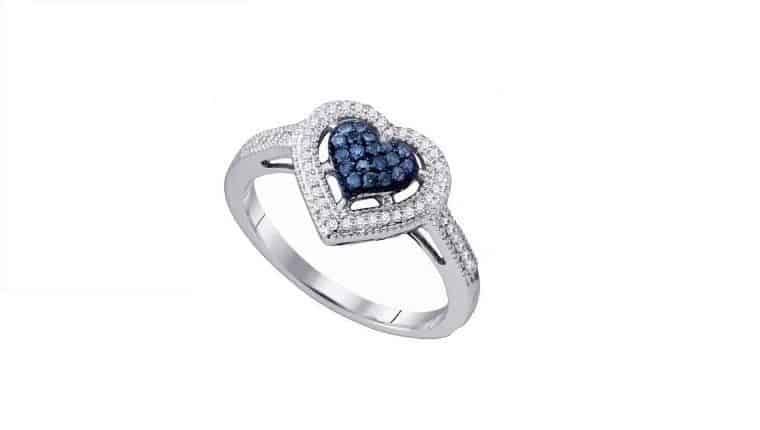 Crown Jewelers also has a refer a friend program, on top of normal sales. This program allows you presumably to refer a friend for some discount, but currently, that page is "under construction" and no information is available.
What's Crown Jewelers main focus?
You may notice that Crown Jewelers places a great emphasis on affordability and financing. Not only is there an extensive FAQ devoted to just that, but from the main page, the company advertises affordability. The motto, "Brilliant Designs. Exceptional Value" ties into the splashy advertisements for sale prices and the thirty-day money-back guarantee. Financing for those with less than healthy or established credit also appears to be a focal point.
The mission is vague in terms of the products themselves. There's nothing inherently wrong with finding an affordable ring, but it says little about the quality or aesthetics. The page is a bit outdated and can come across as a little aggressive in terms of sales, but, on the other hand, you can immediately see prices listed. Many fine retailers, such as Ritani, include company history and overall mission, but none of that is present here.
What does Crown Jewelers sell?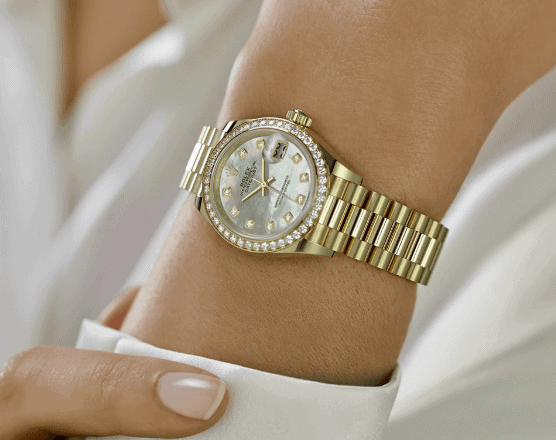 Crown Jewelers sells a variety of fine jewelery, including rings, bracelets, earrings, necklaces, pendants, watches, and special sections for sterling silver and tungsten. You can sort by category and price point on the main page. Price categories include options under fifty dollars and over five thousand. You can also shop current deals via the Specials tab. For the purposes of this review, however, we'll focus on the rings.
Commentary: Crown Jewelers does not appear to specialize. Unlike prominent diamond companies, for instance, Crown Jewelers does not appear to have one specialty, but rather offers a wide selection of different products.
What kind of rings do Crown Jewelers sell?
When you click on the rings tabs, you'll immediately be brought to their offerings for the following, While you can sort by category and price, there are no other options, making this hard to navigate. Normally you can sort by key features, including, at least, metal type. As you scroll each option, you will be given information about carat, stone type, clarity, metal, and color grade. Still, it would be nice to have this option while sorting.
Fashion Rings
Anniversary Bands
Engagement Rings
Bridal Sets
Wedding Bands
Trio Sets
Men's Rings
Ring Wrap
Designer Bands
Diamond Rings
Heart Rings
Journey Rings
Plain Wedding Bands
Sterling Silver Rings
What is the selection of engagement rings?
Engagement rings range from two hundred and fifty dollars on sale to thirteen hundred dollars on sale or a bit over two thousand dollars regular price. Overall this is quite low for average engagement ring prices. By comparison, for instance, while an imperfect measure, the average engagement ring in the United States costs around a little under six thousand dollars. A better measure, however, is that as much as one-third of couples spend one to three thousand dollars, meaning many of these rings are in a reasonable price range.
Rings are available in 10K yellow, white, and rose gold
Center stone options include diamonds
There is a separate section, though limited, of gemstone rings not classified as engagement rings. Stone choices include pearl, peridot, t0paz, ruby, and sapphire
A variety of styles can be found, though they are mostly modern and geometric than vintage
What information is available about the diamonds or metals?
While there is information in terms of color and clarity listed for each product, there is no mention as to where the diamonds are sourced from, any mention of ethical sourcing standards such as the Kimberely Process, commitment to the environment or sustainability, or any other standards. In addition, most companies provide a certificate of authenticity, normally via professional graders such as the American Gem Society or Gemological Institute of America.
Commentary: There isn't information to feel confident in the sourcing of diamonds. Going against many leading industry standards, there isn't much information about the diamonds themselves. This makes it hard to determine quality, ethics, or understand exactly what you're purchasing. It also makes it difficult to understand the true value of what you're purchasing. In addition, the cut is one of the most important aspects to consider when purchasing a diamond. Cut impacts the brilliance and subsequently amount of scintillation you'll see.
Are there any options for customization?
Many of the top fine jewelers now offer the option to create your own ring, just as you might custom order in store. However, this is not the case with Crown Jewelers. Crown Jewelers focuses on selling you premade designs and options. You can select ring size, but each item has a set diamond carat and clarity, along with a metal type. In short, you must select from what's being immediately offered.
If you want custom rings, look elsewhere. Crown Jewelers focuses on affordable diamond rings, but does not offer much in the way of making it your own. Instead of starting from scratch, you'll peruse premade designs. This is not always a negative aspect, of course. For some, this will suit needs perfectly fine.
What do customers have to say? Does Crown Jewelers have a good reputation as a company?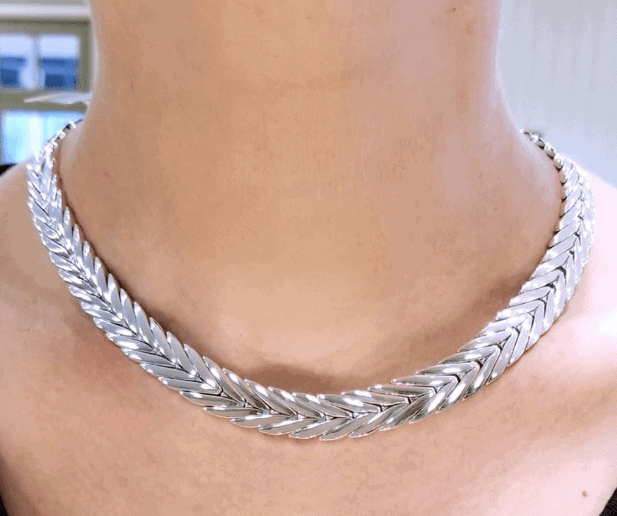 Crown Jewelers is not accredited through the Better Business Bureau, nor does it have an unofficial rating, Many of the leading companies are accredited with high ratings, though some have ratings and are not accredited. The combination of having neither makes Crown Jewelers stand out, especially since they've been in business for nearly three decades and are based in the United States.
Customers gave it an average of just under four out of five stars based on a small sample size of about sixty customer reviews on Trust Pilot. While over have awarded the company the highest rating possible, a little under a third gave the company only one star, making for fairly polarized reviews and the image of less than consistent experiences.
Positive reviews focused on service, but the curious thing about these reviews is that they are short on details. It's unclear exactly what about the service most customers were pleased with.
Negative reviews hinged on a number of issues, ranging on missing packages, poor quality, and other issues. While the company directly responded on these reviews, it's unclear how well these issues were resolved. Quality and not receiving items do seem to be consistent patterns, however.
Frequently Asked Questions About Crown Jewelers
Where can I buy rings online?
There are countless places to buy rings online, which sometimes only adds to the difficulty of selecting. Etsy is a popular place to buy both handmade and vintage rings. Brilliant Earth offers responsibly sourced, ethical jewelry. James Allen and Ritani also offer online options. The best companies even allow you to preview designs and some also work of a hybrid model, with physical showrooms.
Does Crown Jewelers Buy Jewelry?
Crown Jewelers does not appear to buy jewelry, though some online retailers do. If you're interested in selling fine jewelry, you can check locally or online. iValueLab, Worthy, and WP Diamonds are all online companies that will purchase fine metals and diamonds. If you do plan to sell, be sure to carefully research the company. You should make sure you have a solid awareness of the value before you sell. Certainly you won't get the same price you purchased for, but you should be aware of what is and isn't worthwhile to you.
Does Crown Jewelers report to the credit bureau?
When purchasing an engagement ring or any piece of fine jewelry, it's always important to make sure first and foremost that you can afford it. There often are financing options available. That said, Crown Jewelers will not report any accounts that are inactive for over six months but do report up to $500 or the highest credit used.
Do we recommend Crown Jewelers?
All things considered, we cannot readily recommend Crown Jewelers. While the prices are reasonable and there are nice options in terms of style and aesthetics, there are a number of concerns for anyone thinking of purchasing a product through Crown Jewelers. The diamonds have no sourcing information and cannot be certified as valuable. With less than stellar customer reviews and no professional backing, it's best to seek an alternative.
Good Alternatives: If you're looking for a budget-friendly ring, you don't need to sacrifice quality. A good rule of thumb is to go for a slightly off carat for diamonds, which can save you a good deal of money and still give off an impressive appearance. Other options including waiting for a sale and going for a less traditional ring, such as an alternative metal or gemstone.
Recommended Reads:
James Allen offers an entire article devoted to affordable diamond engagement rings and is accredited with an A-plus rating with the Better Business Bureau. You can also easily sort by price. Where to Buy: You can peruse their ring options here.
Brilliant Earth may on average be more expensive, but it especially committed to ethical sourcing and also provides beautiful lab-grown diamonds. Where to Buy: You can see their selection here.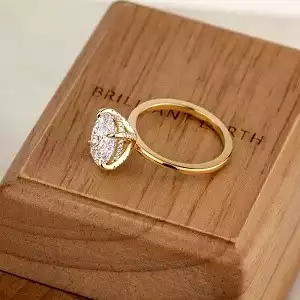 Planning a Proposal?
Make that proposal happen! Get started designing and create an engagement ring as unique as the wearer. To help pull off the perfect engagement, head over to Brilliant Earth's proposal guide.
Check Prices
We earn a commission if you click this link and make a purchase at no additional cost to you.