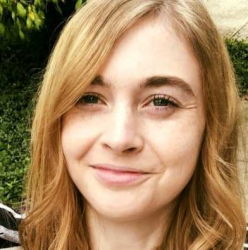 Latest posts by Erin Jamieson
(see all)
Main Difference Between Stainless Steel vs Sterling Silver Rings – Is Sterling Silver Good?
The main differences between stainless steel vs sterling silver rings are:
Stainless Steel is not prone to corrosion but smudges easily, whereas Sterling Silver must be cared for carefully and can corrode.
Stainless Steel is rare in the ring industry, whereas Sterling Silver is quite common, with many options at your disposal.
Stainless Steel may contain nickel, whereas Sterling Silver typically does not.
For a long time, deciding the metal of a wedding or engagement ring has often been a matter of sterling silver vs white gold, rose gold or yellow pure gold. But entering into the conversation more and more are alternative metals such as palladium, platinum, and titanium. The latest interest? Sterling silver vs stainless steel, so if you love the look of silver jewelry, there are a few tips that will help you find the best silver piece for you…
Stainless steel, to be sure has made a name for itself, especially for kitchen appliances. Generally durable, stainless steel has attracted customers over the past decade especially with its sleek, modern appeal and versatility.
Interestingly enough, both stainless steel and sterling silver have both had their rise and dips in popularity, depending on current trends. But with some speculating that sterling silver rings are once again becoming more popular, and an increasing number of couples opting for alternatives like stainless steel, ring shopping is only becoming more complicated.
To answer your debate of stainless steel vs sterling silver rings, we'll cover your frequently asked questions, the delve into which one is the ring choice for your wedding or engagement ring.
Which is better – stainless steel or sterling silver rings?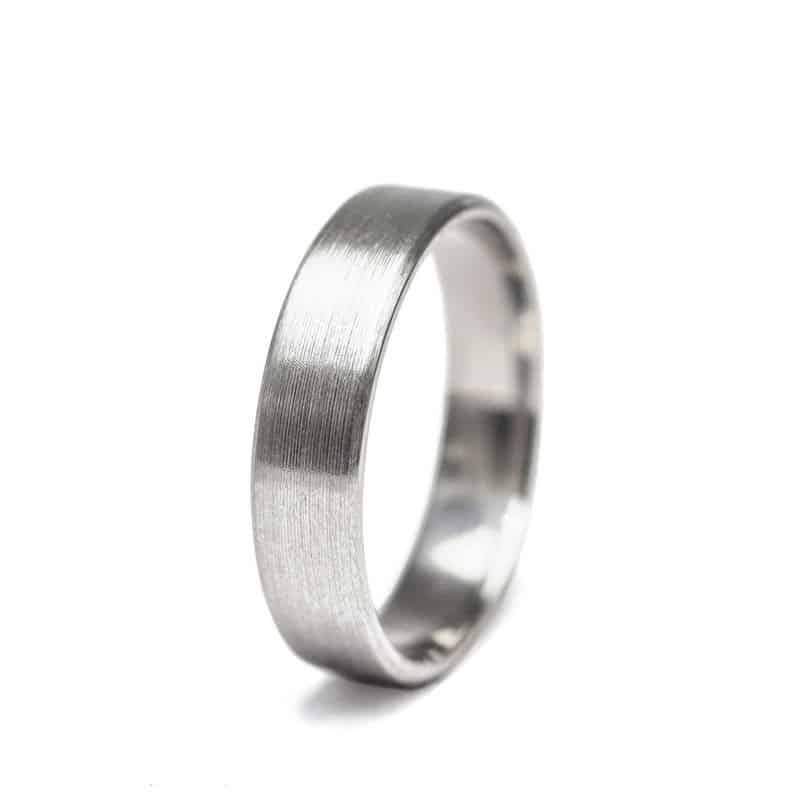 If you're trying to select between stainless steel and sterling silver jewelry, you need to be informed. While each has a different reputation, the fact of the matter is that there are some very real tradeoffs depending on what metal you select.
We'll be covering some of the most important factors you need to consider when selecting the metal for your ring, whether you want silver plating or silver jewelry and ultimately giving a verdict for each category, as well as a final overall suggestion.
How much does stainless steel vs sterling silver cost?
While cost shouldn't be the only factor, it is always a consideration. Keep in mind that the total cost of the ring is actually determined by a number of factors, including gemstone type, carat size, cut, clarity, and other factors; who produces the ring; and other factors, such as style and size. For this reason, even if you opt for a more expensive metal, you can possibly save by cutting back on costs elsewhere, so it's important to establish both a budget and priorities in advance.
Stainless Steel is more expensive than industrial or galvanized steel-up to five times the cost. Stainless steel starts at around three dollars per pound and goes up from there. However, it is not nearly as expensive as some metals.
Sterling Silver, by contrast, is priced per ounce. Sterling silver costs eighteen dollars per ounce or almost three hundred dollars per pound. In other words, sterling silver costs almost one hundred times as much as stainless steel. However, it's important to keep in mind that the cost of stainless steel can vary quite a bit depending on quality.
Verdict: While prices vary a good deal, Sterling Silver is significantly more expensive than stainless steel. If you want to stretch your dollar, there's no competition in terms of stainless steel vs sterling silver, at least for the initial cost.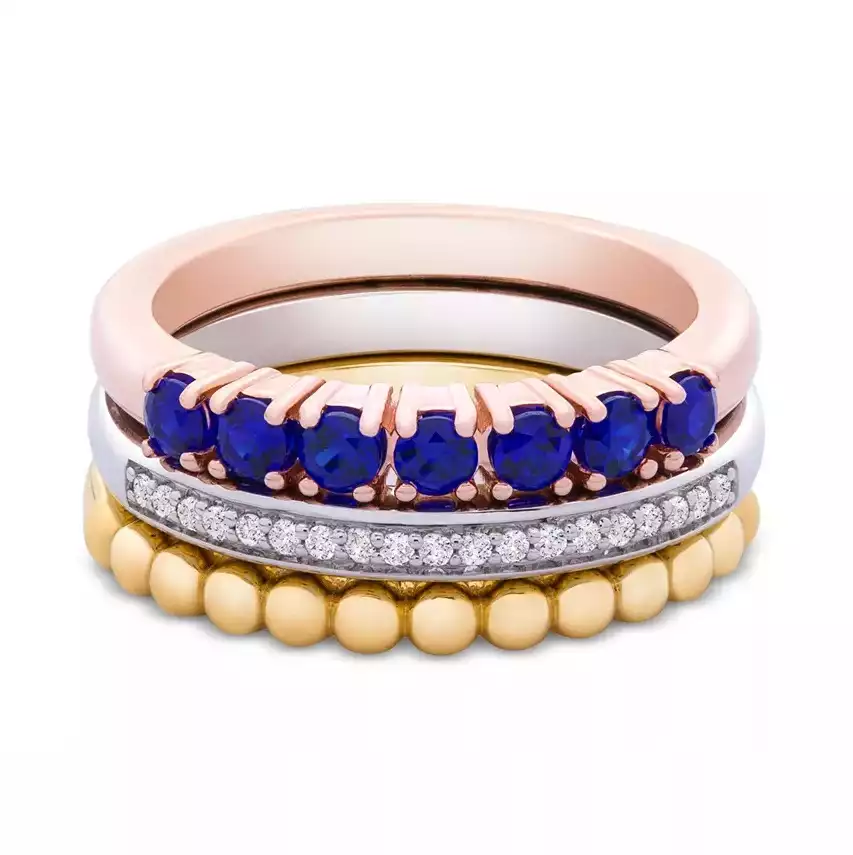 Stainless Steel Rings | Macys
Shop our collection of Stainless Steel Rings at Macys.com! Find the latest trends, styles and deals with free shipping or curbside pickup available.
Check Prices
We earn a commission if you click this link and make a purchase at no additional cost to you.
For those prone to allergies and skin irritation, is stainless steel or sterling silver better?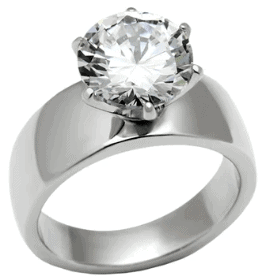 Skin allergies and other reactions and an unfortunate reality for some sensitive individuals. It's always good to test in advance or be aware if you can, but it's not always predicting what will bother someone. Although many can wear metals of all kinds, more sensitive individuals will find that certain metals are more prone to producing rashes and other skin irritation.
Sterling Silver typically is safe for most. Nickel is the most commonly problematic metal, and certified sterling siflver should not contain it. Occasionally, sterling silver that is marked as Sterling Silver .925, which indicates the addition of copper. While it's possible to have a reaction to sterling silver, it is unlikely.
Stainless Steel is another generally safe metal, and most stainless steel jewelry is made with surgical stainless steel, free of nickel. Other alloys, however, can contain nickel, so check first. Like Sterling Silver, it is unlikely you'll have a reaction. It is important to note that very cheap versions of stainless steel can turn your finger green for a short period of time, but normally without adverse effects. This is for very inexpensive stainless steel, which should never be found on a wedding or engagement ring anyway.
Verdict: Both stainless steel and sterling silver are fairly allergen-free. However, some alloys of stainless steel (usually not used for a ring) contain some nickel.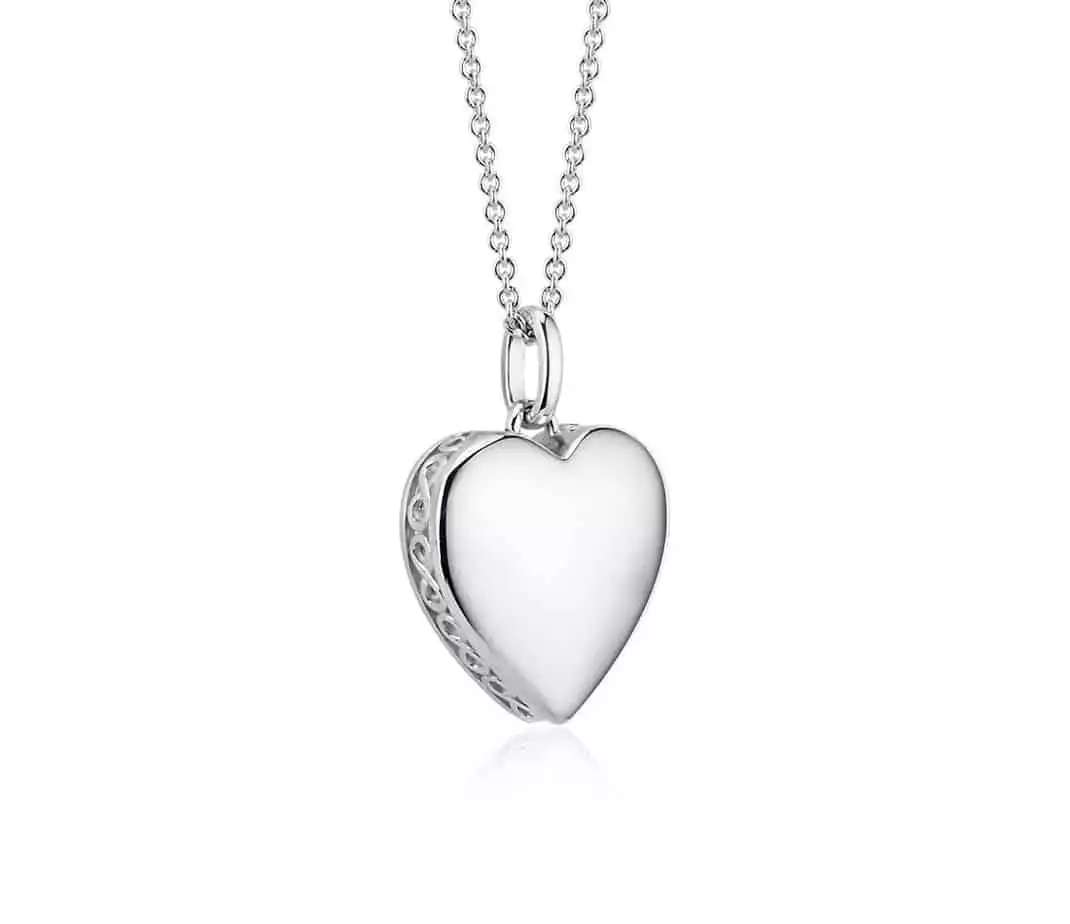 Gorgeous Sterling Silver Jewelry | Blue Nile
Shine on, with our sterling silver jewelry. Each piece of jewelry in our collection is stunningly crafted in timeless style. Shop classic silver lockets, modern earrings, trendy silver bracelets and more.
Check prices
We earn a commission if you click this link and make a purchase at no additional cost to you.
How easy is stainless steel vs sterling silver to maintain?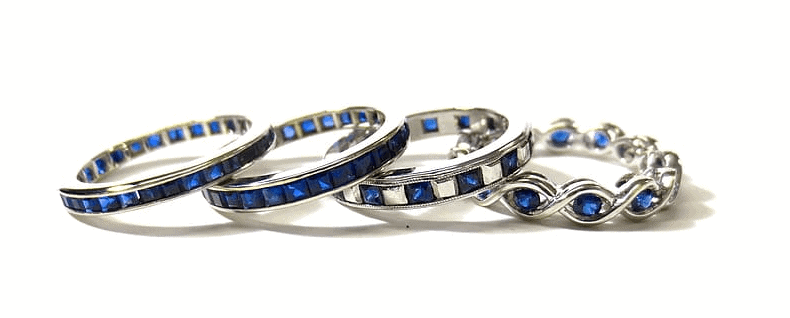 If you lead a busy, active life it's important to be honest with yourself about how much effort you'll put into keeping your ring in top condition. While many jewelry retailers offer free cleaning and polishing, the truth is not everyone does this, nor do they regularly take care of upkeep for the longevity of their ring.
Stainless Steel in some ways, is not too difficult to maintain. Routine cleaning can keep it appearing more bright, but by nature stainless steel doesn't stain (as the name implies). This stain-resistant quality is one of the main reasons it's favored for kitchen appliances. A simple cleaning can keep the appearance in top shape. Watermarks and smudge marks, however, are common. While not harmful, in order for it to look its best, you may have to do gentle cleaning on a more routine basis. A simple soap and water solution will do the trick, and you don't have to worry about corrosion. While cleaning can be more frequently, you can easily do so yourself.
Sterling silver requires more precise care, because, unlike stainless steel, sterling silver can tarnish over time, especially when exposed to salts or salty air. You can clean a sterling silver ring yourself with a jewelry cleaner and a soft cloth, making sure the ring is completely dry once you've finished. Leaving it wet, or exposing it to harsher agents can lead to discoloration. Taking it in for a professional polish every once in a while is also something you should do.
Verdict: By comparison, stainless steel is lower maintenance vs sterling silver. While both stainless steel and sterling silver can be properly maintained with reasonable ease, it's clear that sterling silver requires a bit more careful and frequent upkeep.
Is stainless steel or sterling silver more durable?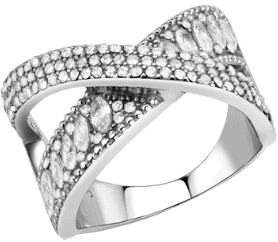 When it comes to durability, there are a few factors you need to consider: scratch resistance, resistance to chemicals, resistance to water, resistance to temperature, and hardness. For a metal to be durable for your ring, you want to look not at one factor, but all of these.
Stainless Steel is considered rather durable. Stainless steel is resistant to stains and water, which can lead to corrosion. It is also considered scratch resistant. Harsh or industrial chemicals can result in what's called pitting corrosion, so a stainless steel ring is well suited for everyday use but not the best idea for jobs where you're exposed to chemicals (consider a silicone ring during those work hours). The other issue you can run into is denting. Stainless steel is not as hard or metal as something like tungsten carbide. While steel itself is fairly hard, stainless steel, as an alloy, is prone to denting.
Sterling Silver has some concerns when it comes to durability. For one, sterling silver, as we've already discussed, can be prone to corrosion if left wet or exposed to harsh chemicals. Like stainless steel, it is a softer metal and can be dented–in fact, it is more easily dented than stainless steel. While it is a harder metal than silver, sterling silver is still prone to surface-level scratches.
Verdict: Stainless steel is more durable than sterling silver, as a general rule. There are of course many variables that can impact how durable your ring is, from lifestyle to how well you maintain your ring to the quality grade of the metal you select. For instance, high-quality sterling silver may prove more durable than a low-quality stainless steel ring–but as a general rule, stainless steel is more durable.
How does the appearance of stainless steel vs sterling silver differ?
This factor, appearance, of course is one of the leading factors for consumers looking to find the best metal for a wedding or engagement ring. So let's take a look at what distinguishes the two.
Stainless Steel and Sterling Silver have a similar look at first. Both provide that classic silver appearance, that is relatively smooth and pleasing. The main difference is how shiny they appear under a light. Sterling silver, compared to stainless steel, is brighter and more brilliant under light, while stainless silver with has a slightly duller, more flat shine.
Verdict: Sterling silver is more classically beautiful. We say classically, because aesthetics, of course, are a matter of personal taste. If you're looking for a classic shine, sterling silver will provide that for you. Stainless steel on its surface looks quite similar, but cannot compete in this respect.
What's Better – Stainless Steel or Sterling Silver in overall value?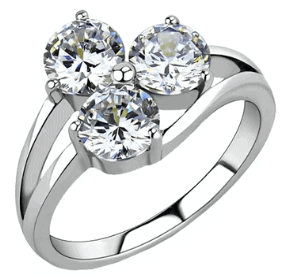 Taking into consideration everything we've so far discussed when it comes to overall value, one metal is a better option for a wedding or engagement ring–and it may surprise many.
Stainless Steel is a better value. While it does not have the classic look of sterling silver, it's more cost-effective, durable, and practical. If you do have an allergy to nickel, it's important to make sure that you're going for an alloy that does not contain it.
However, Stainless Steel is far harder to find for a ring than Sterling Silver. It is important to keep in mind availability–it's much harder to find stainless steel rings than it is sterling silver, and thus you may find your options more limited. In fact, very few retailers have a stock of stainless steel rings.
If you're worried about denting your ring, you may want to consider alternatives such as tungsten carbide and titanium or palladium, though these may cost you more.
Where to Buy: Admittedly, stainless steel rings are not as readily available as sterling silver, so you'll have to do some careful shopping in jewelry making stores or in stores that already sell this type of jewelry. If you are interested in a stainless steel ring, keep in mind you should also buy only from a reputable seller, and only from a source that will provide details about the stainless steel quality.
Blue Steel Jewelry: This company is not BBB accredited, but does hold an A-plus rating based upon consumer reports. On Facebook, it averages over four and half out of five stars, based upon customer feedback. The company also offers a thirty-day return policy, as well as a one year warranty against defects. They specialize in stainless steel jewelry, as well as tungsten and sterling silver.
Etsy: Esty is riskier in many ways since you're dealing with independent sellers. However, Etsy itself does have return policies, which of course you'll want to review before making a purchase. Not only will you find stainless steel rings, but they will be handcrafted and unique. A downside is you'll sometimes need to inquire as to the grade of stainless steel being used. See the collection of stainless steel rings here.
FAQs – Is Sterling Silver Good?
Question: Is stainless steel jewelry any good?
Answer: Yes. Stainless steel is actually highly praised for a number of reasons–in fact, its high quality is what makes it a great option for engagement and diamond rings. There are certainly drawbacks, which we'll also cover, but the durability of stainless steel means a ring should withstand everyday
Question: How do you tell the difference between stainless steel and silver?
Answer: Both stainless steel and sterling silver have a cool tone, sleek appeal that works with modern and more traditional ring styles. There are, however, noticeable differences, mostly to do with the way light hits and the aesthetic of the shine.
Question: Do stainless steel rings turn your finger green?
Answer:Stainless steel rings are less likely to turn your finger green than other metals like zinc or alloy.
Question: What ring metal is most durable?
Answer: The top most durable metals for a ring include titanium, tungsten, 14k gold, and stainless steel. They all have their pros and cons, but these metals are considered the most durable when it comes to overall longevity and protection against environmental factors.
Question: What are the disadvantages of stainless steel?
Answer: Stainless steel has some disadvantages like difficulty to work with, meaning that you may pay extra for shaping and bending the metal. Another downside in consumers' minds is how clean you have to keep it: instead of a flawless appearance, stainless steel tends to easily show smudges and fingerprints that come with everyday use/ wear.
Question: Does stainless steel contain silver?
Answer: No. . Stainless steel is classified of a metal alloy, which means it's a combination of different metals and/or elements. Those include silicon, aluminum, nickel, chromium, molybdenum, and carbon. The most prominent, however, is steel combined with iron.
Question: What is the most scratch-resistant metal?
Answer: Tungsten is considered both the most scratch-resistant and hardest metal used for wedding and engagement rings, though there are many other metals that are considered solidly scratch resistant as well.
Question: Can you shower with stainless steel jewelry?
Answer: Yes, stainless steel is safe to take a shower with, and it is safe to be submerged in water for activities such as swimming. That said, it depends on the quality of stainless steel. The key is chromium.
Recommended Reads: