Wedding Tips for the Plus Size Bride Ordering Online
Plus size brides might not believe they can find the perfect dress online. It's a bit of a challenge, but that doesn't mean it's not possible. You'll need to do your research before trying to purchase a plus size wedding gown, but we're here to help. These tips should make finding a plus size wedding gown much easier if not a piece of (wedding) cake.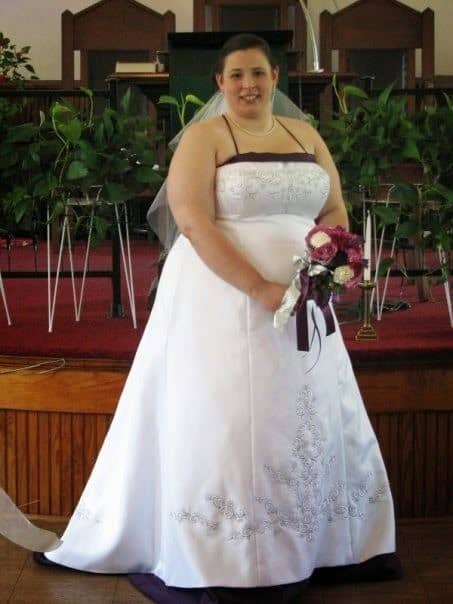 It's tough when you've decided to shop online. While you are getting a dress at a much reduced price, you will have the disadvantage of not being able to try the dress on your own body. Before you head to the Internet for your search, understand the process you'll need to go through before your fingers even hit the mouse button.
Know the Style for Your Shape
First, you'll need to know what looks good on your body. While you might have your heart set on a sheath dress, if you're a pear shape, it's not going to be a good option. As a curvy hourglass with large hips and thighs, you'll want to stay away from mermaid or trumpet dresses, too. If you're unsure of your body shape, try measuring with a tape measure. The inches will enable you to tell whether you're an apple shape or versus an hourglass, pear, or inverted triangle.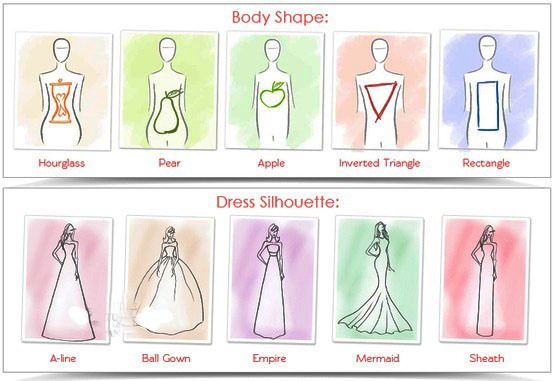 The Best Fabrics for Curvy Brides
It's important to know how fabrics will drape the body. You don't want a fabric that is full of texture because it will add extra pounds to your frame. Yet, fabrics with textures that are placed strategically can create the illusion of a streamlined figure. A pear shaped bride might want to have a textured bodice in her dress to create a more balanced silhouette.
Stay away from laces that are heavy and embroidered. Flowers and lace that are too large or too tiny will create a negative image. Shiny fabrics that cling can show all the bumps and shadows on a person's body. This isn't a good fabric for many brides, not just plus sized ones.
Choose soft satins that flow away from the body. Chiffons that are fluid and graceful are a great complement to a curvy bride.
Check Reviews for Sizing Issues
The beauty of the Internet versus shopping in a boutique is that you can get feedback from other customers instantly. If the dress doesn't hold up during the ceremony, or there was a problem with the material in some other way, the other brides with experience will have left feedback on the dress. That can't be found with dresses that are purchased in person in the boutique.
You should never purchase a dress online without checking to see how the size will translate. Some manufacturers will offer a variety of sizes, so you can pick a larger size in case they run small. You can always have it altered with a seamstress who will be able to fit it to your exact measurements. It's always easier when she was extra material to work with in the dress.
Consider Custom Measurements
Instead of ordering a size 18 or 22, you can send in your exact measurements. It's important that you understand how to provide the right measurements. For example, your bra size isn't the same as providing bust measurements to the dress manufacturer.
Many shops have a size chart that will help you with your size choices, but they'll also have a chart that tells you how to take your own measurements. It helps to have someone to do it at home for you. Keep these measurements on hand when placing your size order or giving custom ones to the shop online.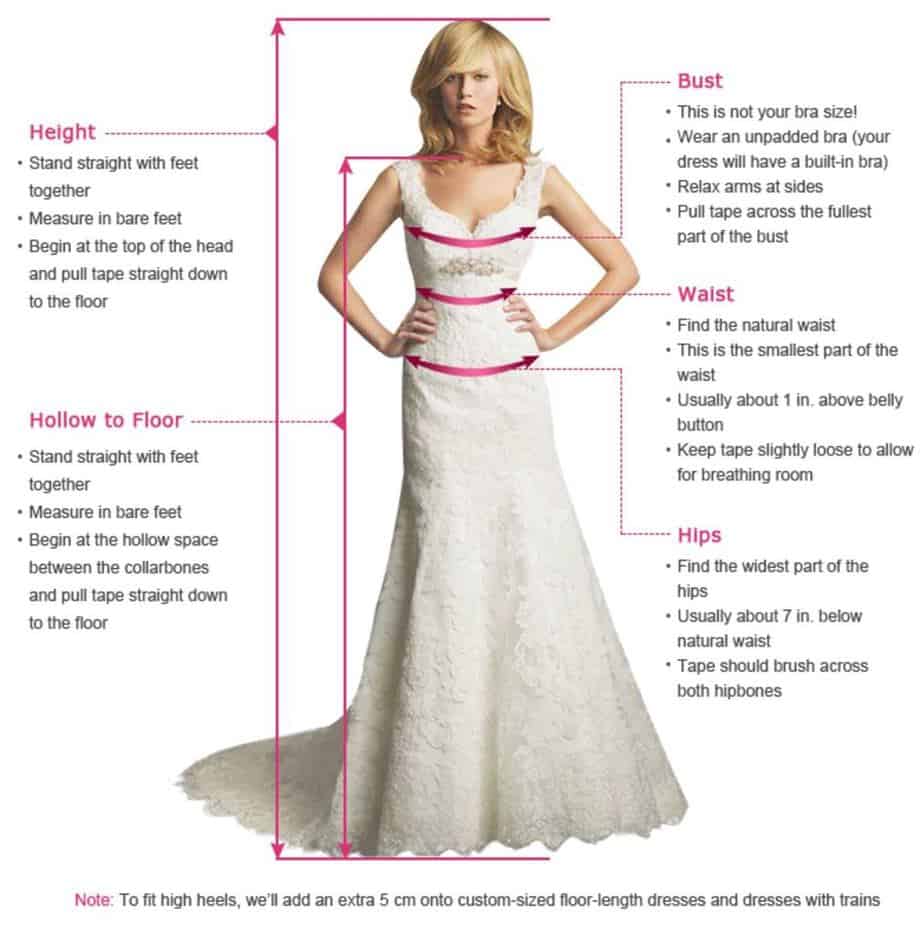 ---
Be Prepared for Alterations
Whether you are choosing to order a larger size or provide custom measurements for your wedding gown, you'll likely end up needing alterations anyway. When you take your own measurements, they're never as accurate as a tailor would have done. This means you'll have to bring your dress in to have it altered by a professional. Leave enough time in the ordering of your dress to have it altered, which can take weeks.
Contact a trusted seamstress or tailor to ensure they have the time available for your dress. It would be horrible if you had your dress in hand with no one who could make time in their schedule for you.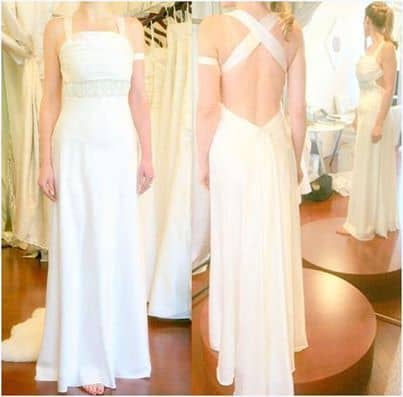 Ordering a dress online is scary for any bride, but when you're a plus size bride, you have more concerned than a less curvier bride. Make sure you're diligent in your research. Never leave your dress purchase until the last minute, either. You'll need time to research, allow the dress to be delivered, and have it altered in time for the big day.