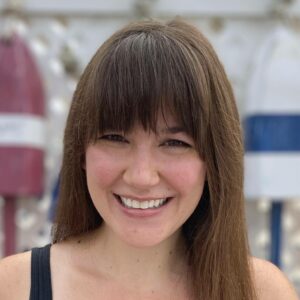 Latest posts by Lauren Vigdor
(see all)
I've been making jewelry for many years now, and if I've learned anything it's that the most important thing to keep in mind when picking out jewelry is to find something that speaks to you. That means if you've got your heart set on a four-carat ring, but don't have the budget for a diamond, don't settle for something smaller (or go into debt for a piece of jewelry) choose a four-carat moissanite engagement ring instead! You'll be happier with the ring of your dreams (and the ability to still afford groceries) than with something you chose because you felt you had no other options.
Four-carat engagement rings are very popular with celebrities. Reese Witherspoon, Eva Longoria, and Jennifer Garner are among the many stars who got engaged with four-carat rings. It's a size that is attention-grabbing (the average size engagement in America is closer to one carat,) but it's not so large that the ring gets in the way. Unfortunately, four-carat diamond rings may be beyond many of our budgets, ranging from $30,000 to $250,000 or more. That's what makes four-carat moissanite engagement rings such an attractive option! Below I'll walk you through why I think moissanite is such a great choice for a four-carat engagement ring, and introduce you to some of my favorite four-carat moissanite rings.
Best Online Moissanite Retailer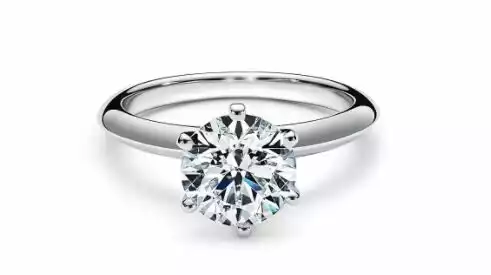 Bottom Line Up Front
I love all of the four-carat moissanite engagement rings on this list—that's why I chose them! My favorite, however, has got to be the Round Moissanite Three Stone Ring. It's a graceful, elegant ring that will never go out of style. I love this classically glamorous ring! For the rest of my picks for the best four-carat moissanite engagement rings and why I selected them, read on!
My Picks at a Glance
What is Moissanite?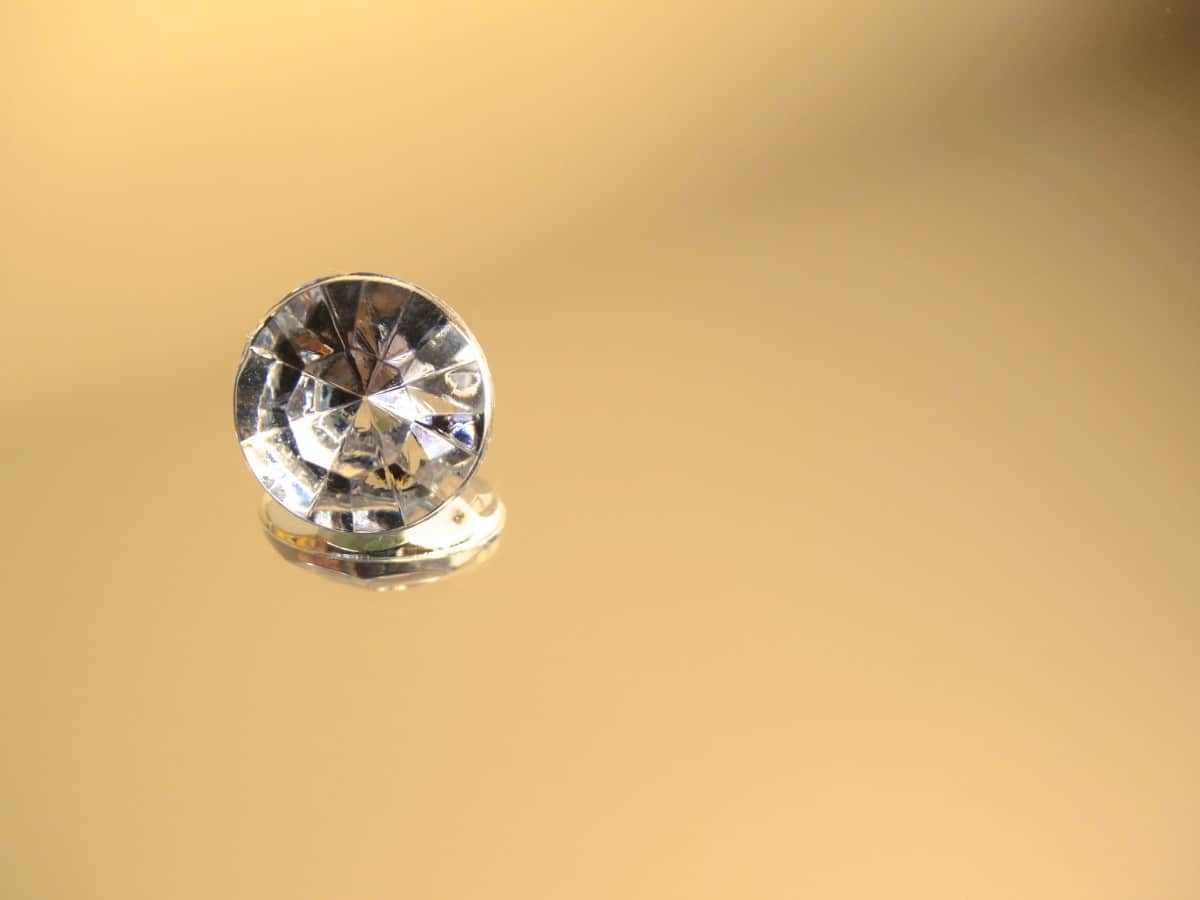 Moissanite is a precious gemstone that comes from space! It was first discovered in the 1890s in a meteorite that hit Arizona. Moissanite is very hard (9.25 on the Mohs scale,) clear, and sparkly. It even displays more fire than diamonds do! Because of these reasons, it's often used as an alternative stone to diamonds, especially for engagement rings.
Is Moissanite a Fake Diamond?
Moissanite is not a fake diamond, though it is sometimes used as a diamond alternative. Moissanite is a unique, distinct gemstone. Natural moissanite is very rare (much rarer than diamonds,) so most moissanite used in jewelry is created in a lab. Because of this, moissanite tends to be much less expensive than diamonds — good news for us! It is worth noting, however, that moissanite is not cheap. It's significantly less affordable than other diamond alternatives, though it's also much more durable and brilliant than the other alternatives. You get what you pay for!
Is Moissanite as Good as a Diamond?
That depends on who you ask! They're similar but different stones, and I happen to think moissanite is a great alternative to a diamond for several reasons:
Moissanite is nearly as hard as a diamond.

Moissanite is more brilliant and sparkly than a diamond.

Moissanite is more ethical and eco-friendly than mined diamonds.

Moissanite is more affordable than diamonds.
There are, however, some downsides to moissanite. You can read more about them in detail here, but the important ones to know are:
Moissanite can sometimes display off colors, usually yellow, green, or brown tints. Moissanite colors are graded on the same scale as diamonds, with D, E, or F signifying a colorless stone. See the chart below for more info!

Moissanite displays what some people refer to as the "disco ball effect" of artificial-looking brilliance. This is because moissanite displays more rainbow flashes, or "fire" than diamonds do.

Social pressure sometimes leads people to believe that diamonds are the only acceptable stone for engagement jewelry. Unfortunately, there are still some people who think that moissanite is not as good of an option simply because it's not a diamond. Let's prove them wrong, shall we?
How to Choose a Moissanite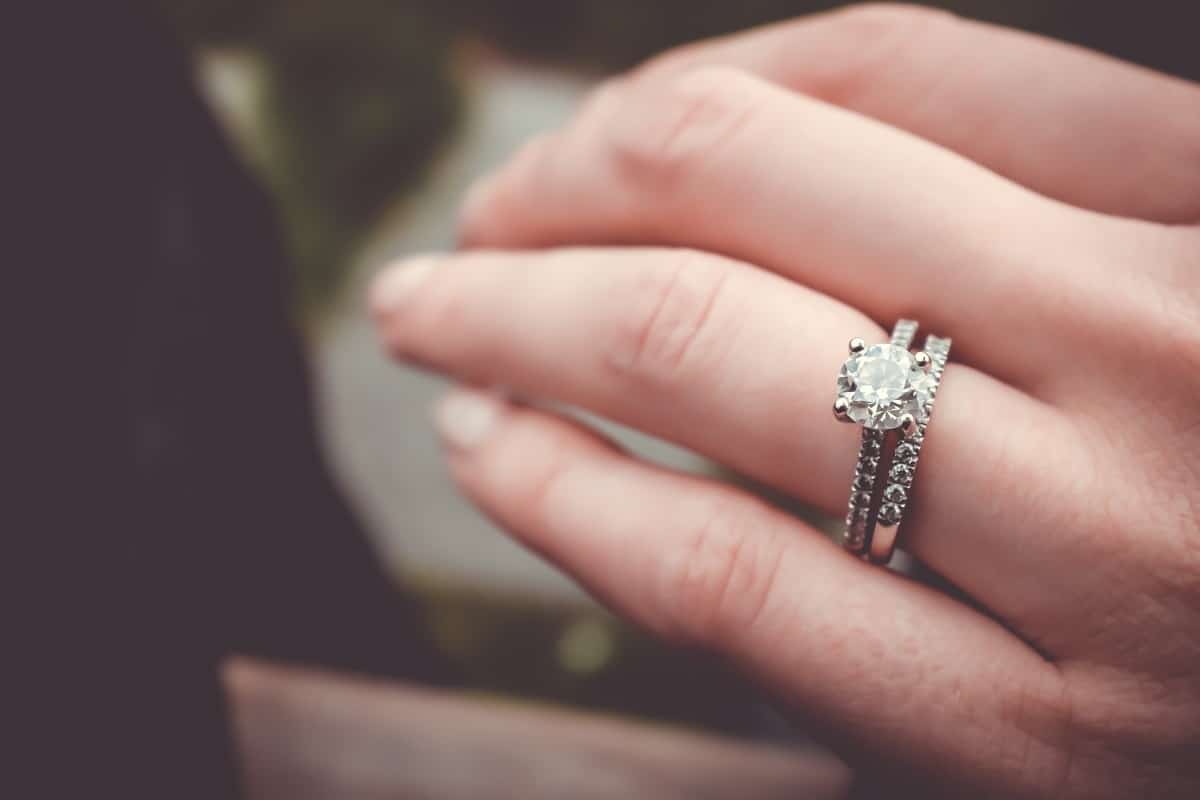 When choosing moissanite, you should pay attention to the same "four Cs" that are used to grade diamonds, but not all of those Cs need to be given the same weight as they are with diamonds.
Carat
Carat is important because it refers to how large your stone will be. Moissanite is measured in millimeters, not carats since moissanite weighs 10 to 15% less than diamonds. For the sake of this article we'll be talking about the diamond equivalent weight of moissanite — that is, the weight of a diamond the equivalent size to the moissanite at hand. So when I talk about "four-carat moissanite" I'm talking about moissanite the size of a four-carat diamond.
Carat is somewhat less important when talking about moissanite vs diamonds, simply because large moissanite is still relatively affordable. The cost of a diamond increases exponentially with its size but the same is just not true with moissanite. Don't get me wrong, there is some very expensive large moissanite out there, and they do increase in price with size, but you won't see swings of tens of thousands of dollars once you start looking at larger carat moissanite as you would with diamonds.
Cut
Cut is an important factor when purchasing your moissanite. This dictates the overall shape of your stone. Some of the most popular cuts for moissanite are the round brilliant, cushion, and princess cuts, but this is where you get to have some fun and choose something that speaks to you.
Clarity
Although it's extremely important when purchasing a diamond (and has a huge effect on the overall cost of the stone) clarity is less important when purchasing moissanite. Since moissanite is grown in a lab, it's very rare to find moissanite with inclusions visible to the naked eye. A moissanite's clarity is rated on the same scale as a diamond's. See the chart below for more info.
Clarity Rating
Description

FL – Flawless

Flawless clarity with no blemishes.

IF – Internally Flawless

Tiny internal blemishes are only visible under 10x magnification.

VVS1 – Very Very Slightly Included

VVS2 – Very Very Slightly Included

Slight blemishes that are invisible to the naked eye but can be seen under 10x magnification.

VS1 – Very Slightly Included

VS2 – Very Slightly Included

Inclusions that are easily noticeable with magnification, but still hard to see with the naked eye.

SI1 – Slightly Included

SI2 – Slightly Included

Some inclusions/cloudiness may be visible to a trained, naked eye. Most will still be hard to spot without magnification.

I1 – Included

I2 – Included

I3 – Included

Imperfections, inclusions, and/or cloudiness will be visible to the naked eye.
Color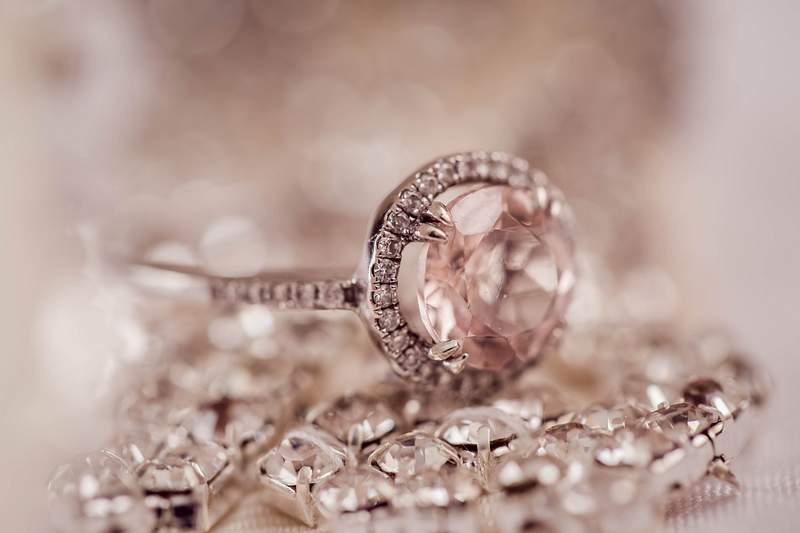 When it comes to choosing moissanite, the most important of the four Cs is color. One unfortunate property of moissanite is that it can display off colors and yellowish tints. New processes to produce moissanite have largely done away with these tints, and high-quality moissanite such as Forever One Moissanite from Charles & Colvard is almost completely colorless. Moissanite is rated on the same color scale as diamonds (see below.) If you're looking for moissanite that passes as a diamond, I would recommend purchasing something in the DEF range.
| | |
| --- | --- |
| Color Rating | Description |
| D EF | Colorless – stone is considered completely colorless |
| G H I J | Near Colorless – stone will display a slight tint of color, usually only visible under certain light |
| K L M | Faint – Stone will have a slight yellowish tint |
| N O P Q R | Very Light – Stone will be very lightly colored, usually yellow or brownish |
| S T U V W X Y Z | Light – Stone will be light to deep yellow colored |
For a list of some places to buy moissanite rings online, click here!
My Picks for Four Carat Moissanite Engagement Rings
Below are my picks for the best four-carat moissanite engagement rings. I selected these for the quality of their center stones, in terms of color, cut, and clarity, as well as the quality of other materials used, from setting to side stones. I also chose rings that I thought were unique and innovative in their designs, but wouldn't go out of style. I tried to choose designs that I thought would appeal to a variety of people, with a little something for everyone.
Six Prong Solitaire Moissanite Ring
I am swooning over this simple, refined solitaire ring. The round cut center moissanite is flanked by six progs set with lab-created diamonds. The slender band is also encrusted with the daintiest diamonds. This is a lovely, timeless ring that will work well with a variety of wedding bands. Buy here for $394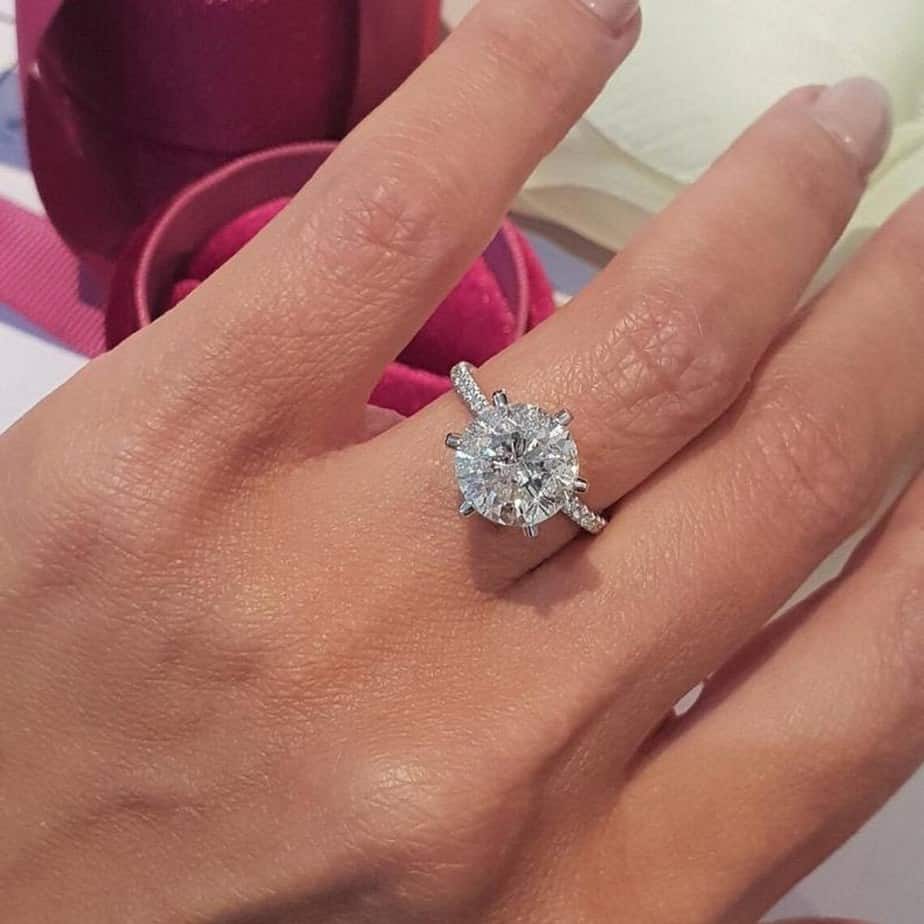 Pros
Classic, elegant style

It will fit a variety of different wedding bands

Relatively affordable
Cons
Might be too simple for some people

The stone sits fairly high and may catch on things
What a stunning, yet simple way to wear your four-carat moissanite! The floral-inspired setting and side accent stones make this ring so special and classy. The radiant cut of the center stone will show off the brilliance and fire of moissanite. This is the perfect ultra-chic simple yet elegant four-carat moissanite engagement ring. Buy here for $4,139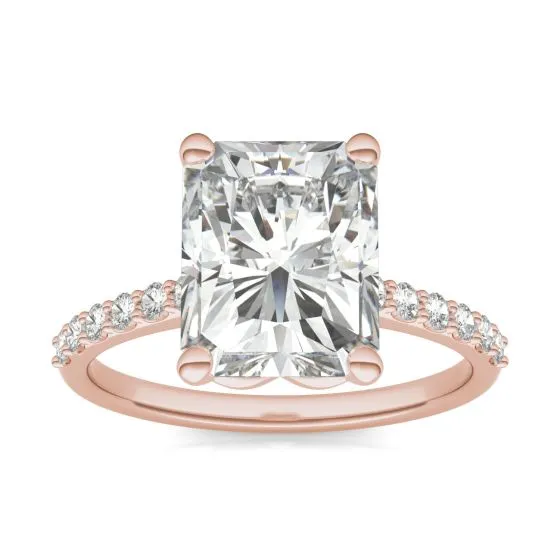 Pros
A timeless style that will look great on anyone

Extra sparkly side stones enhance the radiant cut moissanite's natural fire
Cons
More expensive than other options

Radiant cut may show off too much fire for some people
Delicate Round Moissanite Halo Ring
This might be the perfect moissanite halo ring. The center stone is colorless and nearly flawless in terms of clarity. The halo and side diamonds emphasize the moissanite's brilliance. This is the perfect super sparkly ring for anyone looking for a lot of fire. The shop offers this style in three different gold colors, with quarter sizes five to eight available. Buy here for $1,380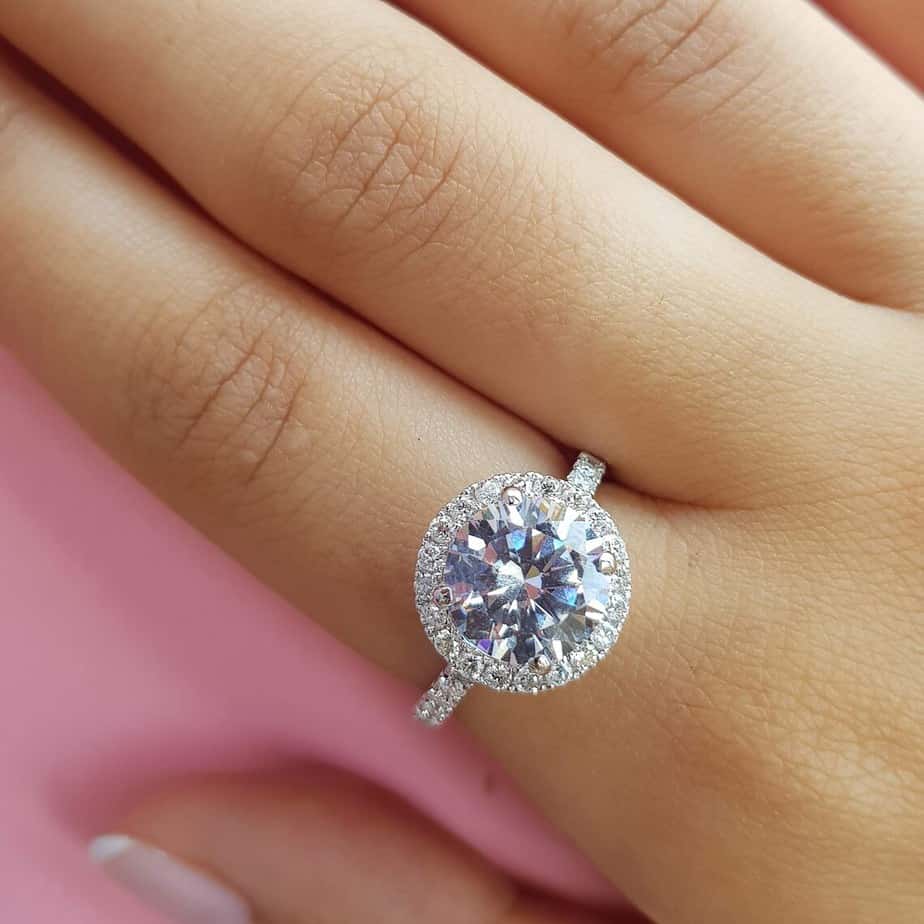 Pros
Nearly flawless moissanite (D/VVSI)

Three metal options

Classic style
Cons
Largest size available is 8

"Disco ball effect" might be too apparent in this ring
The large halo stones and moissanite-lined band make this cushion-cut moissanite ring from Charles & Colvard extra glamorous. The elegant, shimmery stone will stop people in their tracks. I like that this stone makes a statement without being too over the top. Buy here for $4,019

Pros
Large halo stones make center moissanite look even larger

Very clear, colorless center moissanite
Cons
Out of budget for some people

Maybe too bulky for some people
My favorite thing about this ring is how thin and delicate the band is, especially juxtaposed with the large, halo-ringed center moissanite. It keeps the ring from looking heavy or bulky and gives the illusion that the stone is gracefully floating. Buy here for $4,239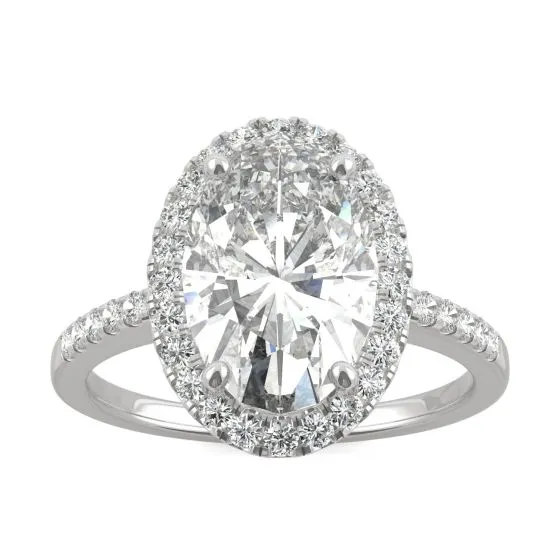 Pros
Classic, timeless style

Delicate band keeps the ring from feeling bulky
Cons
One of the most expensive rings on this list
Elongated Cushion Cut Green Moissanite Ring
The mermaid green color of this moissanite is just so magical. I think it's so romantic when paired with the misty trillion side stones. Three stone rings are one of my favorite styles of engagement ring and for good reason! Just look at this! It's balanced but still intriguing. I like this ring in rose gold, but the seller offers a ton of different metal options to choose from. Buy here for $306+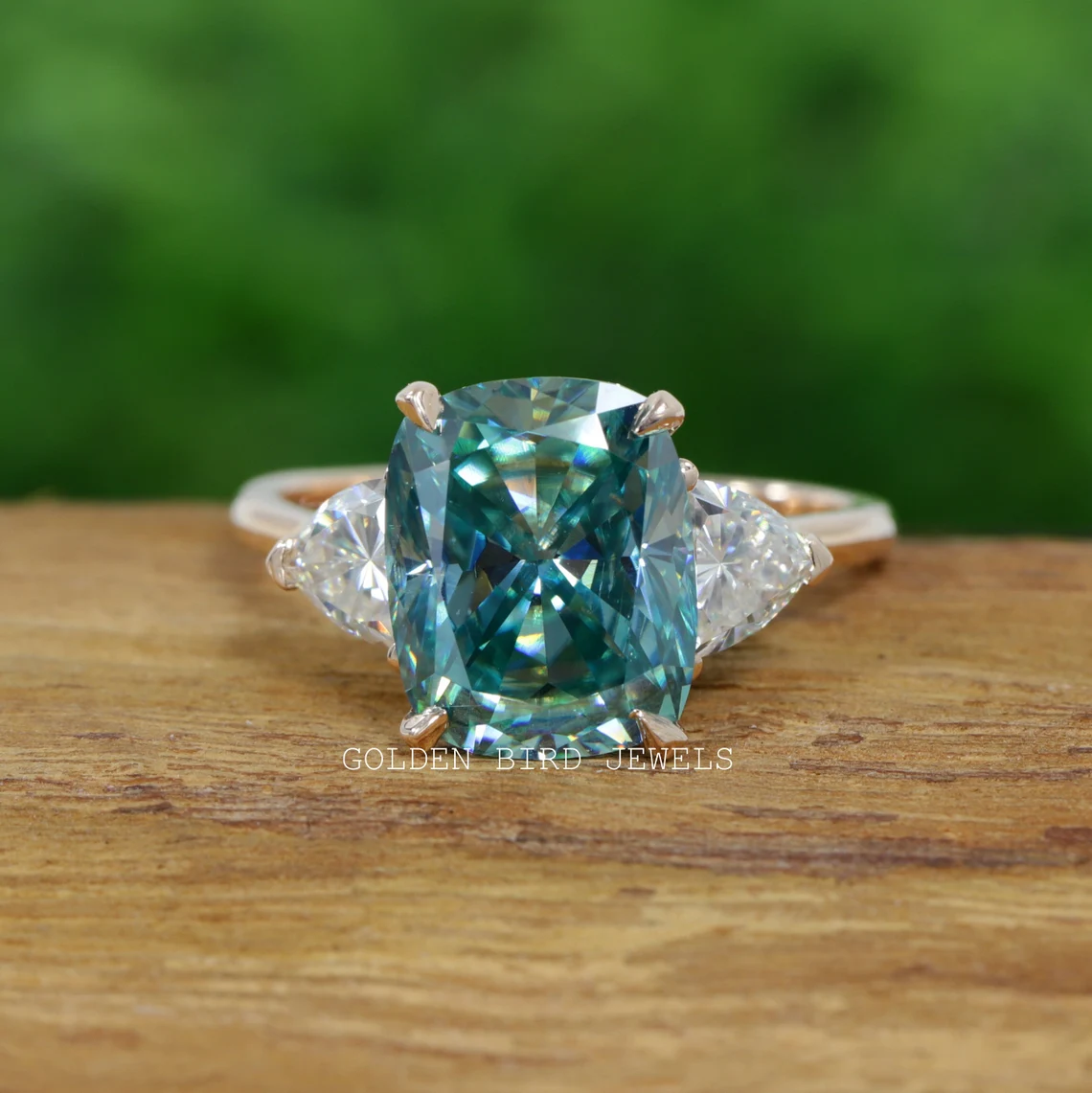 Pros
Unique, beautifully colored moissanite

Classic, romantic style

A dozen different metal options
Cons
Green moissanite is not for everyone

Not as brilliant and sparkly as other options on this list
Round Moissanite Three Stone Ring
The pear-shaped side stones make this ring so elegant! The graceful taper of the side stones into the channel-set lab diamond band enhances the size of the large center moissanite without making it feel tacky. This ring from White Bird Jewelry on Etsy features a 4ct moissanite round VVS1/2 colorless moissanite in the center, though they do have an option to swap it out for a lab-grown diamond instead. The shop also offers a range of full, half, and quarter sizes 3 through 13. Buy here for $410.42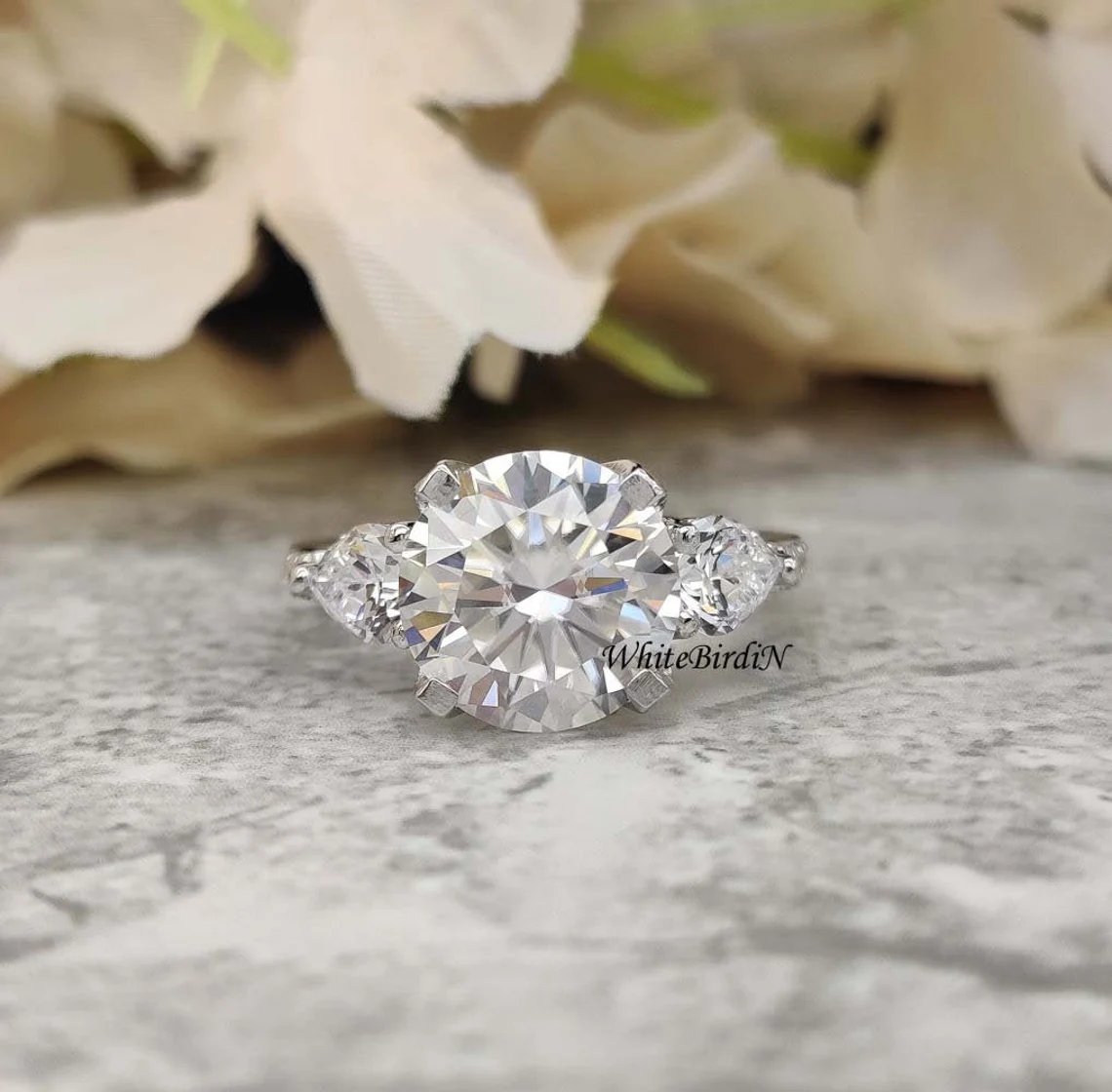 Pros
Classic, graceful setting

Very inclusive sizes

Three metal options
Cons
This cut of moissanite will show a lot of rainbow fire, which some people won't like
Blue Green Emerald Cut Moissanite Ring
I love the color of this 4.5-carat moissanite ring from Golden Bird Jewelry on Etsy, but I also really love the setting. Bezel set solitaire rings have such a smart, vintage vibe to them. This is a great choice for someone looking for an unconventional ring or anyone leading an active lifestyle — the bezel setting will keep your large moissanite extra secure! The ring is also very customizable, with a ton of options for size and metal grade, and color. Buy here for $225.25+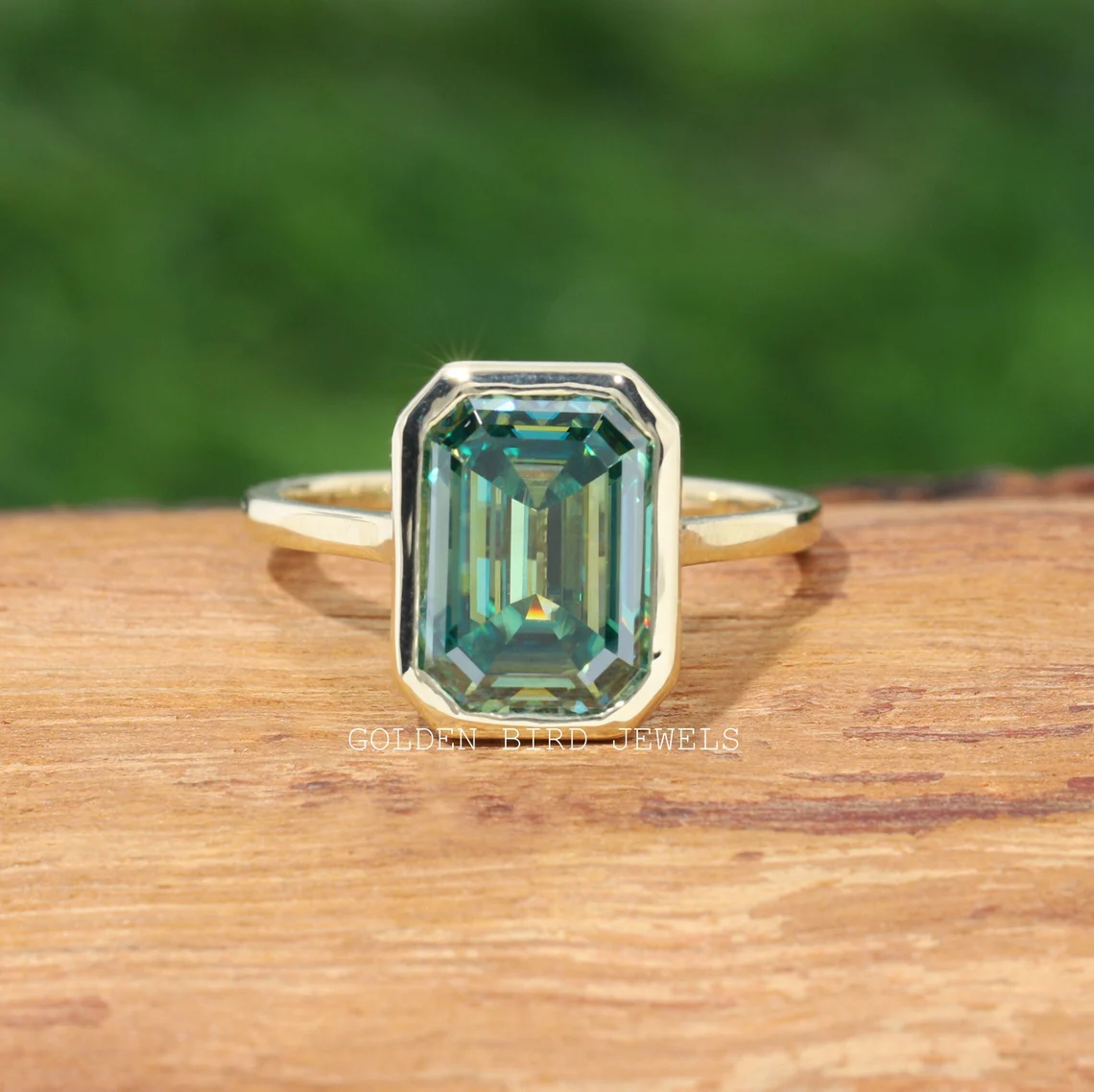 Pros
Many options to customize size and metal

Bezel setting is very secure

Classic, vintage look

Affordable
Cons
Bezel setting won't suit everyone's taste

Not as sparkly as other cut/colors of moissanite
I think that bridal sets are often a great option. They often save you money as opposed to buying the engagement ring and wedding band separately. Arguably more importantly, however, they ensure that your wedding band and engagement ring are a good fit!
I love emerald cut stones, and the cut is especially great for reducing the sometimes artificial-looking brilliance of moissanite, but they can be tricky to pair with contour bands. They lack the curves that help other cuts fit so snugly into a contour. Not only do these bands fit perfectly together, but they also do it while sporting rows of lovely, sparkly accent stones as well! Buy here for $4,569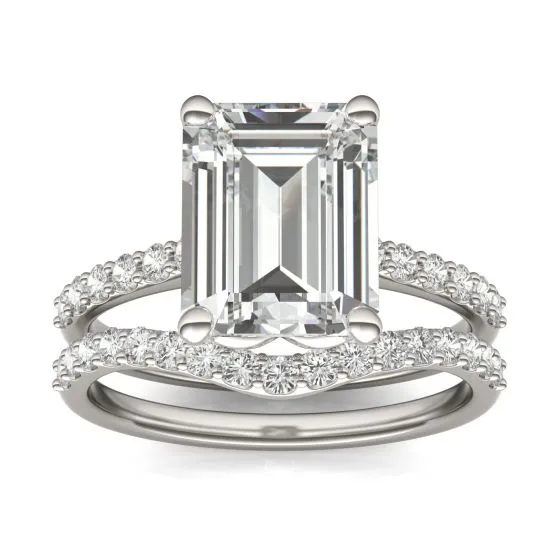 Pros
Emerald cut is a great shape for moissanite, as it tames some of its artificial-looking fire

No need to worry about finding a matching wedding band
Cons
Substantial upfront cost to purchase set
FAQ
Question: What cut of moissanite looks most like a diamond?
Answer: Round and oval cut moissanite look the most like diamonds, and they're also among the most popular cuts. The emerald cut is the best at hiding a moissanite's "disco ball effect."
Question: Is moissanite expensive?
Answer: Moissanite is less expensive than diamonds, but it's still more expensive than other diamond alternatives.
Question: Is moissanite a diamond?
Answer: Moissanite is a different, unique gemstone from a diamond. It's very brilliant and almost as hard as a diamond, which makes it a great alternative to diamonds for jewelry. 
Question: Does moissanite get cloudy?
Answer: Moissanite does not get cloudy like other diamond alternatives, such as cubic zirconia. Moissanite tends to repel dirt, but if your moissanite does get dirty it can be easily cleaned with a damp cloth.
Question: Does moissanite occur naturally?
Answer: Moissanite occurs naturally in the Earth's crust, as well as in meteorites. Since natural moissanite is extremely rare, nearly all moissanite used in jewelry is made in a lab.
Final Thoughts
Moissanite is a great center stone option, especially for an engagement ring. It's gorgeous and sparkly, extremely durable, and best of all, it's affordable! Four-carat moissanite engagement rings can run tens to hundreds of thousand dollars cheaper than four-carat diamond rings. What's not to love!
My favorite four-carat moissanite engagement ring is this Round Moissanite Three Stone Ring. It's so elegant and timeless looking. It is something special — which is exactly what an engagement ring should be!
Best Online Moissanite Retailer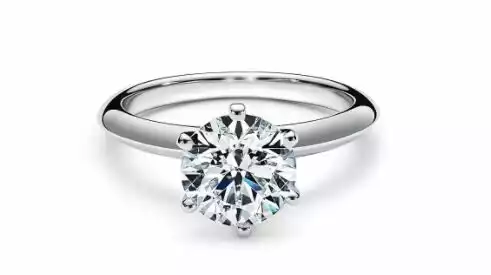 Recommended Reads: