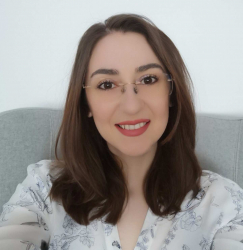 Latest posts by Alexandra Gavrilescu
(see all)
If you're looking for a diamond ring or any other jewelry piece that features precious stones, you should consider Brilliant Earth. The company addresses those individuals who genuinely care about the environment and the sources of those diamonds.
I remember my last experience in a jewelry store. I was searching for a diamond and emerald pear-shaped ring, and when I asked the vendor about the source of the stones, he acted all weird. That made me think twice before purchasing anything from them. Like most other women out there, I also like shiny accessories embellished with precious stones. After all, "diamonds are a girl's best friend." But, I don't feel good when I think that many of those stones were mined by under-aged children in deplorable working conditions.
Therefore, Brilliant Earth and its focus on ethical diamonds mines caught my attention and, today, I want to tell you all about it in this comprehensive review.
My Bottom Line Up Front!
First and foremost, the main advantage of Brilliant Earth is represented by all the company's efforts to provide responsible and ethical diamonds while also giving back to the mining communities. It's a legit diamond retailer that offers good-quality services and shows that it cares about the environment, not only about its profits.
They might have more expensive products, but they're totally worth it if you want to wear precious stones that aren't sourced from war and conflict regions. There are two things I love most about Brilliant Earth:
They have extensive collections of numerous beautiful products. There are so many gorgeous types of rings, diamond shapes, cuts, and more;
I love a jewelry vendor that has a high level of customization so that I can personalize my ring the way I want to. On the company's website, I found a platform that allows me to choose all my favorite elements through a step-by-step process. I was able to select my desired diamond shape and cut, the size of the stone, filter through various other characteristics such as clarity and color, and choose my favorite setting, including the precious metal I wanted to order.
The entire buying experience was so lovely, easy, and quick.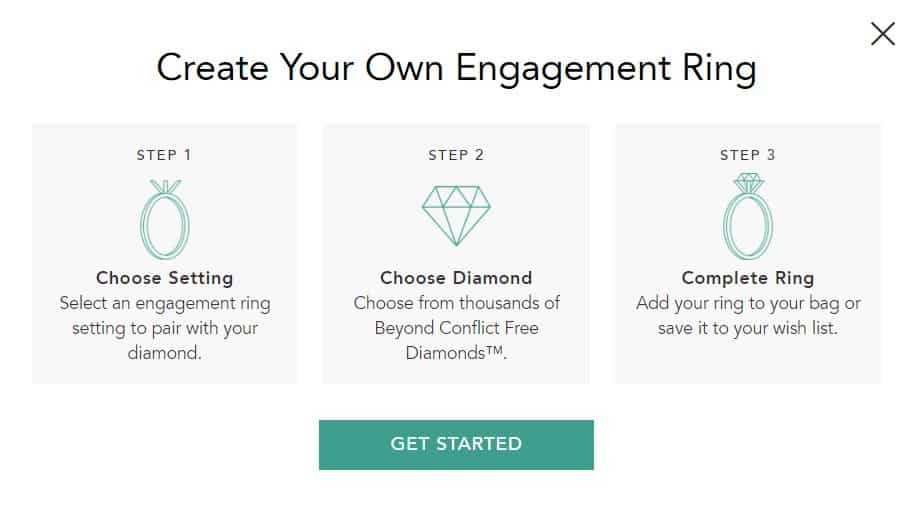 Brilliant Earth Review – Who Are They?
Brilliant Earth is a diamond and precious stone vendor. The company was founded in 2005, and it relies on three business pillars:
Selling conflict-free stones;
Offering unique settings and precious recycled metals;
Giving back to the community.
I like how no matter where you look, you'll find proof regarding the company's aim to transform the entire jewelry industry by cultivating a more sustainable and transparent activity. It appears that they had created this new standard when there weren't many like them on the market.
Part of their ethical approach is a rigorous protocol linked to diamond sourcing. The vendor was among the first few ones to provide accurate and transparent traces of its diamonds' ownership and sources of origin. Moreover, they relied on the fact that reused precious metals don't lose their quality and characteristics. Therefore, they sell recycled metals to lower their footprint.
Another thing that differentiates Brilliant Earth from its competitors is the unique design of its products. The company's ring boxes are iconic and, like all the other things they sell, these are eco-friendly too.
I personally enjoy seeing the jeweler's effort to capture the products' elegant essence through its green leaf logo, rustic wooden boxes, wonderful ring designs, and sustainable diamonds. Not only that, but they've also combined that elegance with the social consciousness that many millennial buyers have.
The brains behind the brand are Stanford alumni and business partners Eric Grossberg and Beth Gerstein.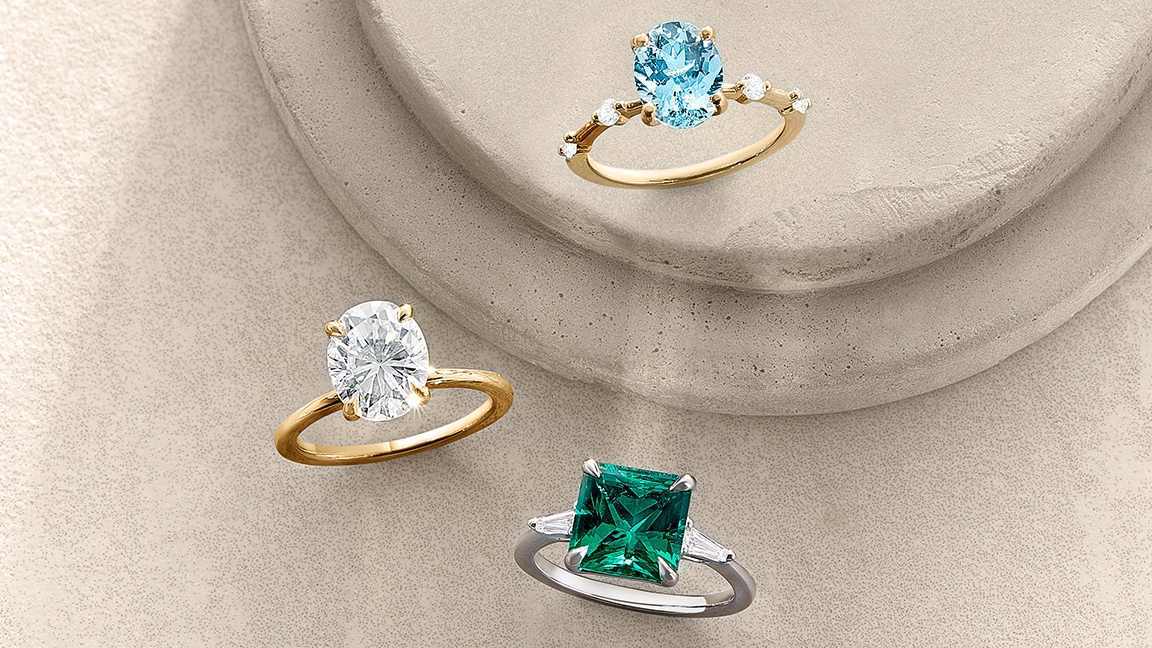 Brilliant Earth Review – What Do They Offer?
At Brilliant Earth, you'll discover a wide range of wonderful gemstones, natural diamonds, and lab-made stones. According to the company, all their precious stones come from ethical sources. That statement was also backed by my personal online research when I was trying to find as many details about the company as possible.
Products
Ethically-Sourced Diamonds
The natural diamonds that the brand markets are sourced from three different places:
Canada – jewelry experts, know that Canada is number one when it comes to responsible mining. All the mineworkers benefit from fair wages, high safety standards, and many other perks. The country's government applies strict regulations that protect both the wildlife and the environment surrounding the mines;
Botswana – the mines in Botswana are aligned with the international standards concerning labor and the environment. Due to mining activities, Botswana is now one of Africa's wealthiest countries. Part of the revenue is infused in beneficial sectors such as healthcare, education, and infrastructure.
Lab-Made Diamonds

Besides natural gems, the company also provides a collection of lab-created diamonds. These precious stones are identical to mined diamonds; the only difference is that they were made in a laboratory. This selection targets a specific public, a niche of people who are really into protecting the environment and might be against mining.
Brilliant Earth creates its lab diamonds in a safe working environment, and the employees receive fair wages. Plus, these diamonds are significantly more affordable than mined diamonds; in some cases, one lab-made diamond has a price that's up to 60% lower than the one of a natural diamond.
Another significant perk is that you can choose from the vendor's lab-created colored diamonds since natural colored ones are rare and very expensive. Therefore, you will save money without compromising quality or beauty.
Recycled Diamonds
Recycled diamonds are those precious stones that come either from previous clients who wanted to benefit from an upgrade or taken from older or vintage ring settings. Brilliant Earth also sells recycled diamonds. By marketing reused diamonds, the vendor shows once more its focus on sustainable initiatives.
This collection aims to serve those customers who want to reduce their footprint. But, on the other hand, don't expect these brilliants to be less expensive than new ones. In fact, I could find more affordable new natural diamonds sold by some of Brilliant Earth's competitors, such as James Allen.
Socially-Responsible Precious Metals
Ethical stones are one part of the company's sustainable policy. They also sell platinum and gold ring settings and other accessories sourced from electrical items, industrial products, or vintage jewelry. We all know how harmful the process of metal mining can be to the environment. For that reason, the company decided to use precious metals that one could already find on the market.
Don't worry about quality because their metals are as good as newly-mined ones.
Unique Settings
One thing that caught my attention once I've opened the website and went on its "Create Your Ring" section was the remarkable beauty of many of the settings displayed there. Unlike other diamond sellers, Brilliant Earth stands out with its nature-inspired and vintage designs. In addition, all rings can have your chosen setting, whether you want white gold, rose gold, classic yellow gold, or even platinum.
For some very interesting models that not many people have, you can opt for one of the rings included in the antique jewelry selection. Furthermore, the company's experts are there to help you find your perfect ring or, if you want a one-of-a-kind item, they will create a special ring that only you will have. Isn't that amazing?!
Eco-Friendly Packaging
By now, I bet you are convinced that Brilliant Earth is all about sustainability, top to bottom. So, they also apply the same ethical policy when it comes to their packaging. The ring boxes feature a rustic outer layer of natural wood that comes from sustainable forests. In addition, the company redesigned its shipping containers to use a much lower quantity of paper than before.
I love how elegant yet straightforward their ring boxes are. I also want to mention one more thing that I believe it's important: the packaging is FSC certified, which means that the materials are sourced from forests that are well-managed in a responsible way.

The Website
If you want to search and purchase your ring online, you can do so by going to Brilliant Earth's website and starting your customization process. While the platform is friendly and pretty easy to navigate, it looks quite similar to many other jewelry virtual shops. Users can also access a section called Education which I find extremely useful.
Among many other guides, you can also browse through the diamond buying guide. I believe their website search function is quick and helpful; it is an excellent addition due to all the filters that narrow your search. Initially, the website didn't have outstanding imagery, but they have recently upgraded that feature. So, now, you can see your desired diamond or ring magnified, and you can even virtually try the ring on to see how it looks on your finger.
To do that, you must press the Virtual Try-On link featured under the photos of each model. Next, you'll have to upload an image of your hand. With one single picture of your hand, you'll be able to try various diamond shapes, metal colors, and stone sizes. I believe this to be a fantastic feature that not many online shops have.
Pricing
Overall, the company's products are a tad more expensive than the price tags applied by other jewelry vendors. But, according to them, that price difference results from the vendor's eco-friendly approach. It's a bit of controversy if you ask me. So, I believe you should check other providers, compare diamonds in terms of quality and more, and only then make a final purchasing decision.
The Buying Experience
First of all, I really want to mention the company's exquisite customer care. Clients benefit from a wide range of perks, including a money-back guarantee, free returns, free shipping, lifetime warranties, diamond upgrades, friend referrals, flexible payment options, and more.
The online buying experience is a nice one since the platform is very user-friendly, and there are so many filters that you can select to narrow down your favorite ring models. The physical purchasing process is also pleasant due to the help you'll receive from the store's sales representative after you make an appointment.
Brilliant Earth has 16 brick-and-mortar shops all over the US. These jewelry stores showrooms have experienced team members who will be more than happy to welcome new customers and help them find their dream accessories.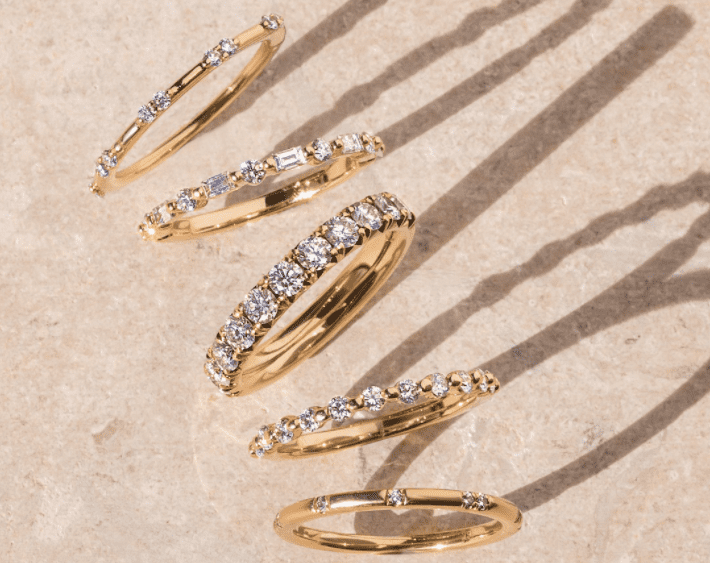 Brilliant Earth Review – Pros and Cons
Pros
Brilliant Earth gemstones are diamonds are all ethically-sourced, so if you're concerned about your jewelry coming from war-impacted areas where kids work in the mines, this provider might be an excellent solution for your requirements;
Besides natural diamonds, the company also sells lab-made diamonds, which, again, makes Brilliant Earth a great option for those who're searching for sustainable precious stones;
Even their ring boxes and all the precious metals they use to create their products are all made in a socially-responsible manner;
Brilliant Earth focuses on ethics without sacrificing quality and design. Most of their settings are gorgeous and unique. So, I am sure you'll find something to your liking;
If you cannot go to their physical locations, you can always schedule an online appointment with one of the company's sales representatives. So, their services are also convenient and easily accessible;
The company engages in social missions to support mining communities;
All their products have a lifetime warranty, and the brand applies a money-back return policy available for the first 30 days since the purchase.
Cons
The services and products of Brilliant Earth are a bit more expensive compared to some of their competitors, especially when we consider online jewelry retailers;
The lack of a price match guarantee represents a downside for me.
Brilliant Earth Review – Main Alternatives
Let's see how Brilliant Earth compares to some of the most popular diamonds retailers out there.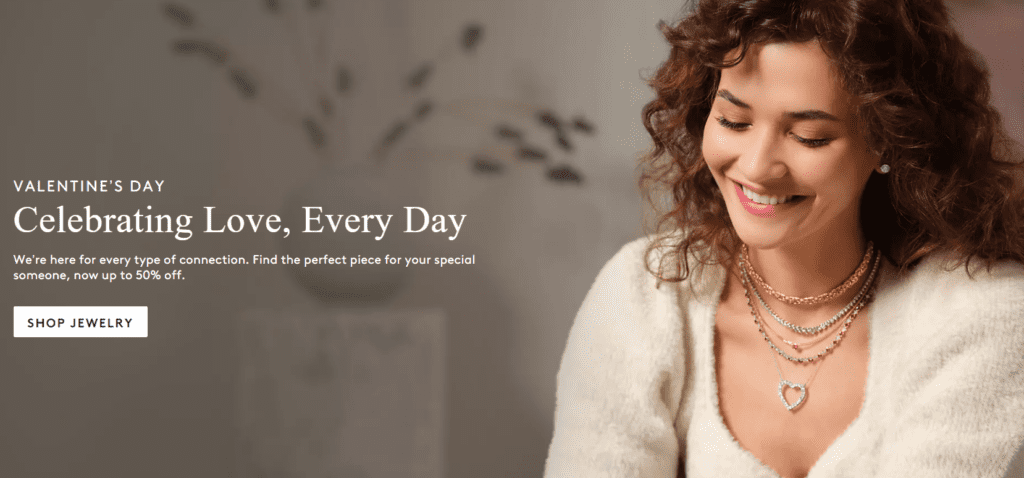 Unlike Brilliant Earth, Blue Nile offers only natural diamonds. In addition, all their diamonds come with grading reports and videos that feature them from all angles. In terms of customer support, Blue Nile's services are similar to the ones offered by Brilliant Earth. By comparison, Blue Nile also provides a diamond buyback program, and all their products are GIA-certified.
Brilliant Earth's diamonds have received three certifications: GIA, HRD, and IGI. Blue Nile's rings are shipped in elegant boxes but, unlike the company I'm reviewing today, their boxes aren't eco-friendly. However, both vendors offer free resizing (Brilliant Earth only provides one). Also, Blue Nile has a more comprehensive diamond and gemstone selection.
James Allen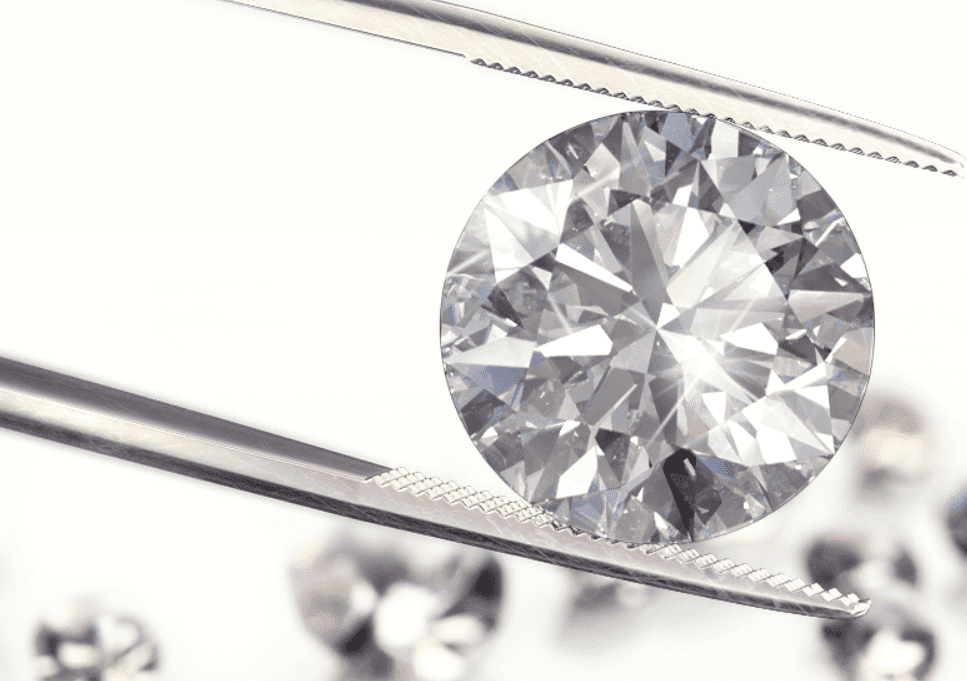 James Allen sells both lab-created and natural diamonds, but they don't have recycled ones. On their platform, you can benefit from the super-zoom feature that shows all the intricate details of the precious stones. If you're not satisfied with the product you received, you can return it and do so up to three times.
Neither James Allen nor Brilliant Earth has a buyback policy. Both vendors are three times certified by different specialized organizations, and both of them offer one free resizing. James Allen's diamonds are pricier than the ones marketed by Brilliant Earth.
Whiteflash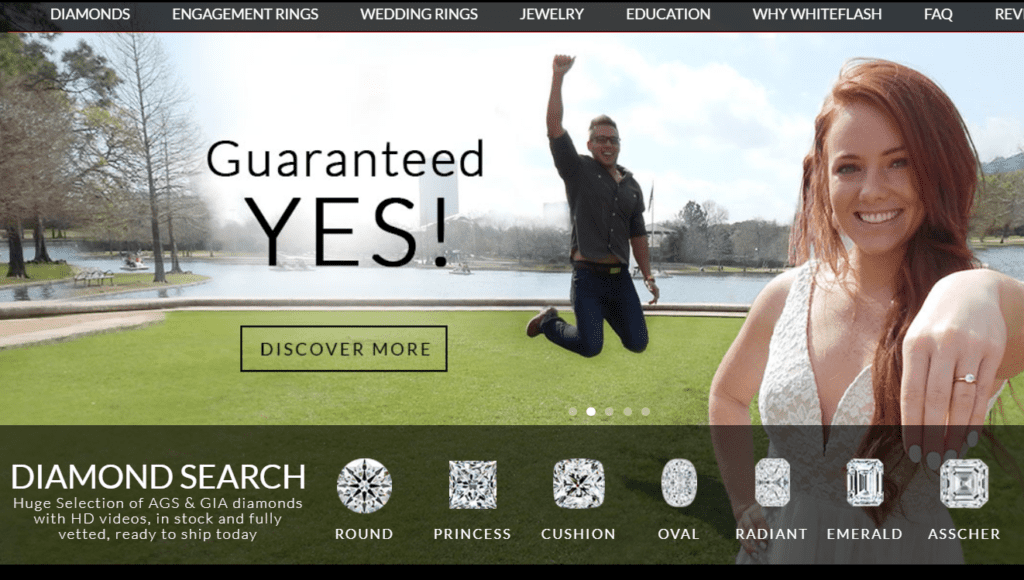 Whiteflash is another famous jeweler that's mostly known and appreciated for its trademark signature known as A Cut Above, which consists of both princess and round cut diamonds. Their imagery is impeccable, and their diamonds are held in one of the largest in-house inventories in the world. In addition, both Whiteflash and Brilliant Earth offer a free return that's available for 30 days.
Whiteflash only has a one-year warranty policy, while Brilliant Earth is known for its lifetime warranty. Also, Whiteflash isn't GIA-certified but has a buyback program of one year. The company's diamonds are more affordable than the ones sold by Brilliant Earth.
Brilliant Earth Review – FAQs
Question: Are Brilliant Earth Diamonds Good?
Answer: Yes, their diamonds are of high quality, and they come from sustainable sources. But, they're also quite expensive, so you might also want to take a look at what other competitors have to offer. Some jewelers who provide excellent diamonds at more affordable prices also engage in social programs.
Question: Is Brilliant Earth A Canadian Company?
Answer: No, Brilliant Earth has headquarters in San Francisco, California.
Question: Is Brilliant Earth Truly Sustainable and Ethical?
Answer: One thing's for sure: Brilliant Earth doesn't finance any civil wars. Moreover, according to the company's representatives, they source their diamonds from conflict-free regions. All their precious stones have traceable origins.
Drawing to a Close
I really love Brilliant Earth diamonds and rings, not only for their beautiful designs but also for the vendor's sustainable ethos, which is both well-executed and appealing. They regularly donate 5% of the company's net profits to support the mining communities of the world. That's highly appreciated, and through it, they know how to make the brand a well-respected and reputable one.
On the other hand, I was able to also find a couple of downsides by looking at their website and their offer. Their ring designs are indeed gorgeous but not really unique. You can find similar products provided by some of Brilliant Earth's competitors. Brilliant Earth does offer HD 360 imaging on over 80% of their diamond inventory found on their diamond search page.
All in all, the company sells decent diamonds and very good gemstones such as aquamarine and morganite.
Looking for more interesting readings? Check out: