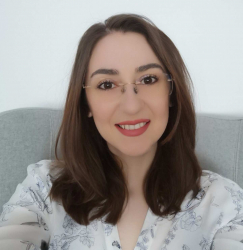 Latest posts by Alexandra Gavrilescu
(see all)
Bottom Line Up Front Summary: While both companies are reputable, I found the better online experience and selection with Jared's here.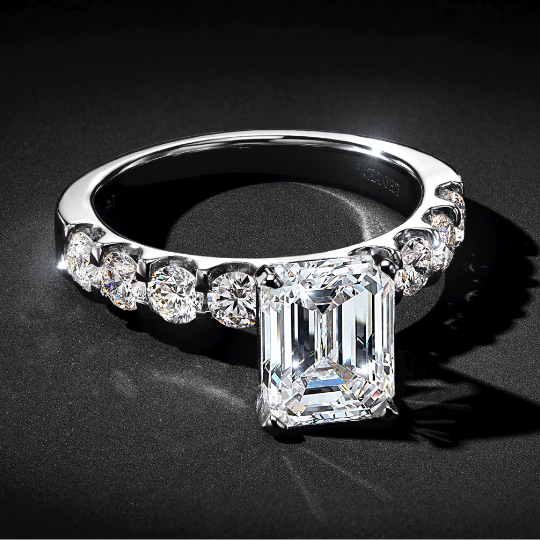 Trustworthy Jewelry Experts | Jared
Jared provides a convenient service and allows you to customize your bridal jewelry to match your one-of-a-kind loved one.
Check Prices
We earn a commission if you click this link and make a purchase at no additional cost to you.
Both Shane Co and Jared are reputable and well-known jewelry vendors with long brand histories.
They both market a pretty wide range of precious items, settings, and models. Lately, they did their best to improve the overall online purchasing experience of their customers, although there are certain differences in terms of website appearance, customer support services, and more.
You're about to find all these and many other useful things, in the comparative review detailed below.
Main Differences Between Shane Co vs Jared
The main differences between Shane Co and Jared are:
Shane Co jewelry was created in 1929, whereas Jared was started in 2000
Shane Co is family-owned business, whereas Jared is a large worldwide group called Signet
Shane Co offers a free lifetime resizing warranty, whereas Jared's warranty us limited and lasts 6 months
Jared has over 274 physical store locations, whereas Shane Co is primarily online and has just 20 showrooms
Shane Co vs Jared Compared – Company History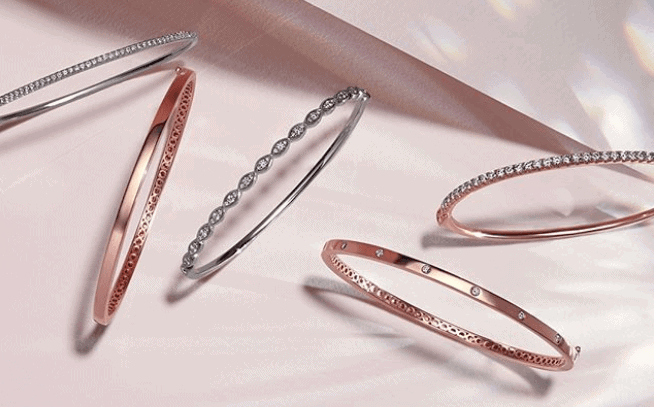 The company is one of the largest jewelers in the US. In fact, Shane Co diamond is the biggest privately-owned company in the fine jewelry industry. It directly imports diamonds, sapphires, and rubies and operates approximately 20 different retail stores all over the United States. Shane Co has a tremendously long history, being founded back in 1929 by Tom Shane. Its headquarters are located in Denver, Colorado.
Tom is a business administration graduate. He took over the family's business and remodeled it in 1971. Initially, the company was created by Tom's grandfather, Charles Shane, in Cleveland, Ohio. Nowadays, this jeweler praises itself with 20 stores located in 13 US states.
Although Jared is a relatively new brand in the jewelry niche, being established in 2000, it was part of a larger company, called Signet Jewelers. In fact, under the Signet's umbrella, there were three different retailers: Jared, Zale Corp, and Kay Jewelers. Jared is mostly a physical retail store. However, in the last couple of years, it started to focus more on their online store as well in order to reach more clients.
Jared is nothing less than a flagship jewelry chain through which Signet, the mother company, tried to provide its customers with a more personal experience. Signet's headquarters are located in Akron, Ohio. The group was initially established in 1949.
As of 2018, the company owns a large store chain of 274 locations (more presence as a local jeweler). Its target customers are upper mid-market jewelry people. At Jared, you will find a wide selection of items offered at a superior service, or so they say.
Shane Co vs Jared Compared – Main Collections/Product Overview
Shane Co
There's nothing you cannot find on the Shane Co website. They offer all kinds of precious accessories and gemstone jewelry, from wedding-related diamond jewelry such as diamond engagement rings and wedding bands to earrings, necklaces, and precious stones.
In terms of diamonds, you can browse through a large array of GIA certified shapes, carat weight options, and cut (ideal cut, etc…). However, some of their diamonds aren't really certified with makes me question their level of quality. We can also talk about a wide selection of jewelry regarding the company's other products. Still, I couldn't find anything that truly stands out.
One advantage is the possibility to customize your desired item by using the website's online tool.
Jared
Jared stores rely a lot on branded diamonds. On their stock, you will find plenty of designer brands like Kirk Kara, Scott Diamonds, Le Vian, Neil Lane, and others (their galleria of jewelry). All these are high-quality accessories but, compared to other retailers, Jared has a pretty limited offer.
Moreover, unlike other similar companies, Jared's purchasing process is a tad more complicated, especially if the clients aren't familiarized with the most reputable designer brands out there. On the other hand, they do have a customization service, called Design-a-Ring, where you can create the perfect engagement ring that meets your preferences.
Still, be prepared and inform yourself if you want to develop your own engagement ring design because that means you should know a thing or two about diamond clarity, color, size, carat, and cut. Some of the items displayed on the website are of good quality while others are simply expensive without meeting one's expected quality standards.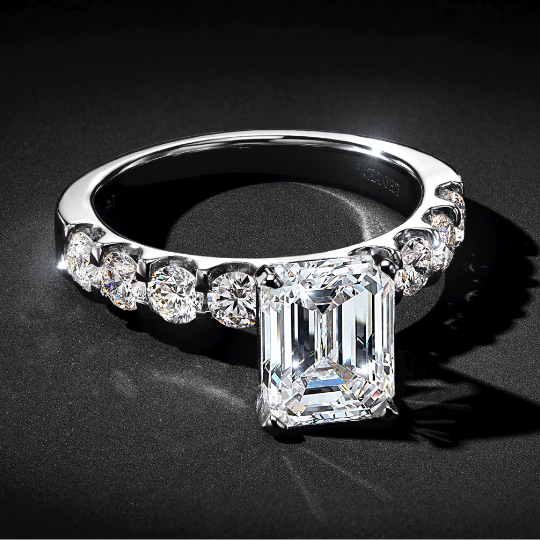 Trustworthy Jewelry Experts | Jared
Jared provides a convenient service and allows you to customize your bridal jewelry to match your one-of-a-kind loved one.
Check Prices
We earn a commission if you click this link and make a purchase at no additional cost to you.
Shane Co vs Jared Compared – Websites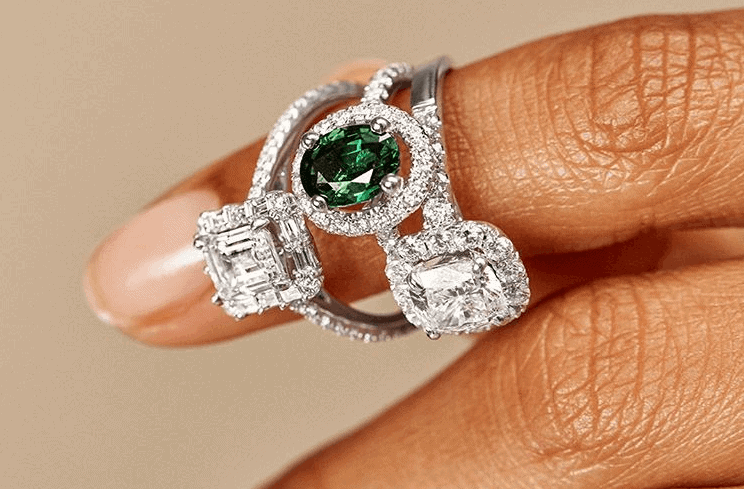 Shane Co
Shane Co's website is a breeze and a pleasure to navigate through. They have a wide range of rings, earrings, and other precious accessories. Most clients are satisfied with how the platform works and how fast the delivery service is. The entire buying process is simple, stress-free. Even if you don't have a clue about what kind of stone of setting to choose, the pages are cleverly created to guide you through the entire operation, step by step.
On the website, you can also use the company's handy online tool that lets you design your own jewelry by customizing elements such as diamond shape, size, cut, and more.
Jared
Jared's online platform brings a nice vibe due to the improvements the company has made recently. It has a slick and elegant design and the interface is user-friendly, being easy to navigate. Nevertheless, a few people have stated that the images featured on the homepage are way too big, making the navigation process a tad trickier.
One thing the company should improve is splitting its main sections into subcategories by going further into detailed elements. After all, when you decide to splurge on jewelry, you should at least be able to go through a straightforward buying procedure.
Perhaps all these small yet frustrating issues come from the fact that Jared's expertise is focused on their brick-and-mortar shops. Another downside of the website is the About Us page which is basically non-existent. While the precious stones and ring settings are the stars of any online store, a detailed About Us page can go a long way in offering potential clients a feeling that the diamond jeweler is to be trusted.
Shane Co vs Jared Compared – Pros and Cons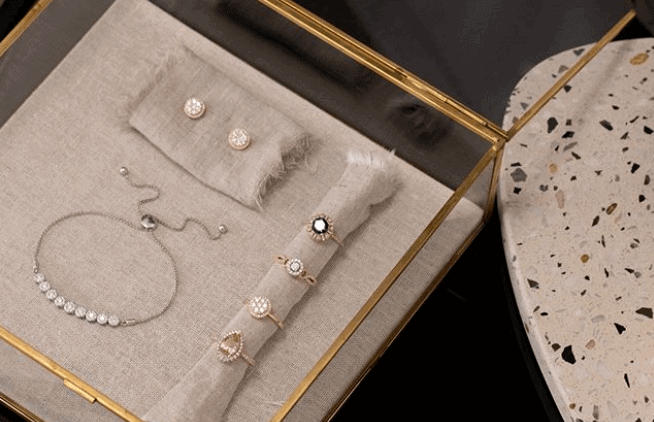 Shane Co Advantages
They have appealing jewelry designs and a wide selection of products;
The website is well-structured and easy to navigate;
There's an online tool that allows you to create your desired diamond ring model;
It is a popular company with a long history in the jewelry industry.
Shane Co Disadvantages
Most of their products are overpriced;
The quality of some of their diamonds is questionable;
Customer service works pretty well although there were some complaints in this department.
Jared Advantages
This is an on-site jeweler that has improved the clients' online purchasing experience;
It is a flagship jewelry store chain;
They have experienced and better-trained salespeople compared to other jewelry stores;
There's an online tool that you can use to create your preferred ring design.
Jared Disadvantages
Some say that the products are of poor quality;
The prices are pretty high;
Overall, the company's customer service is quite bad and it should be improved.
Shane Co vs Jared Compared – Pricing & Payment Options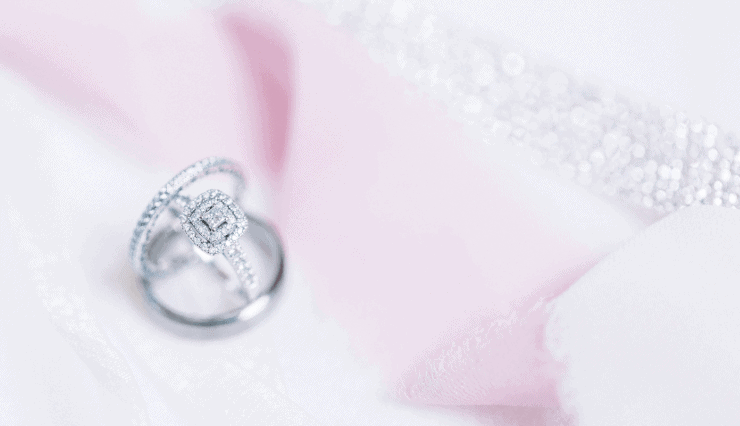 Shane Co
Shane Co offers a solid return or exchange policy as well as free resizing for life. These services are part of the company's Free Lifetime Warranty. However, what strikes me is the vendor's price. For instance, the price tags of its rings are simply outrageous. While you can find some models that cost less than $1,000, most items have prices that exceed the value of $20,000.
Moreover, many people appear to believe that they can get better value for their money by buying engagement rings, wedding bands, and other jewelry pieces elsewhere.
Jared
Unlike many other jewelers, Jared doesn't market loose diamonds which can definitely be perceived as a downside. Regarding their other products, you should expect high prices because the company positions itself as one that sells premium designer items. Although most of the jewelry items are good in terms of quality, the higher price tag comes mostly from the fact that Jared is a well-known and reputable brand.
You can pay the bill with credit cards or through progressive leasing. In the second situation, you won't need any credit and the payments are flexible. To apply for this financing program, you need to sign a lease agreement and cover the initial payment.
The price of a Jared product varies a lot based on the carats, stone, setting, precious metals, model, etc. For instance, the price of a ring can start at less than $200 and it can go up to more than $2,500. If you don't like the item you ordered, you can easily exchange it with another one or simply return it within 30 days since the purchase.
All the returned products must be unaltered and unworn. Moreover, custom-made designs cannot be returned. When you write your mail to send back a product, you must state the reason behind your decision and also include all the original documents in the envelope. There's also a 6-month guarantee that includes all sorts of free repairs.
Shane Co vs Jared Compared – Bottom Line
If we look at the overall customer rating, we can easily see that Shane Co is more appreciated than Jared; Shane Co received 3.4 out of 5 stars while Jared only got 2.8 out of 5 stars. To be honest with you, neither of them did a great job of impressing and delighting their clients. Or, at least, they couldn't rise to the standards that other similar companies manage to achieve such as Whiteflash, James Allen, or Blue Nile, for example.
Even so, both jewelry vendors offer a pretty wide variety of rings, settings, stones, and models that you can choose from. Also, both platforms have an online customization tool that allows you to craft your desired ring. Still, if you choose to personalize the product before ordering it, you should know that you cannot return it if you're not happy with it.
Bottom Line Summary: While both companies are reputable, I found the better online experience and selection with Jared's here.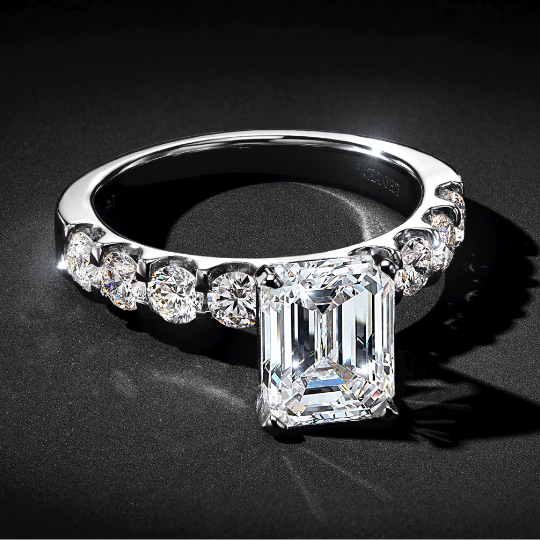 Trustworthy Jewelry Experts | Jared
Jared provides a convenient service and allows you to customize your bridal jewelry to match your one-of-a-kind loved one.
Check Prices
We earn a commission if you click this link and make a purchase at no additional cost to you.
FAQ's About Shane Company vs Jared
Are the Diamonds Sold by Shane Company Conflict-Free?
Yes, Shane Co diamonds are sourced from conflict-free areas and they must meet high vending standards. Moreover, the jeweler is in compliance with the resolution created by the United Nations that's related to avoiding diamonds in conflict.
Does Shane Company Market Lad-Made Diamonds?
No, they don't because diamonds and other precious stones that are artificially-made in a laboratory (lab-created diamonds) don't meet the company's standards and don't match the brand's fundamental values.
Are Jared and Zales the Same Business?
No, they are not. They are, however, part of the Signet Jewelers Group which is one of the most reputable and well-known companies on the globe, in this specific market niche.
Is Jared Jewelry Closing?
Jared isn't closing but his parent company, Signet Jewelers, decided to shut down over 100 stores last year, in 2019.
Recommended Reads: